Cute School Supplies for Girls + Free Printables
This post may contain affiliate links. I may receive a commission if you decide to make a purchase through my links. For more information, see my full disclosures here. Looking for FREE Canva templates, printable planners, cards, wall art, design elements, projects, activities, and more? Check out my Freebie Library Club.
Looking for cute school supplies for girls? From calendars, to notebooks, to personal stationary; these cute school supplies will make your kids smile.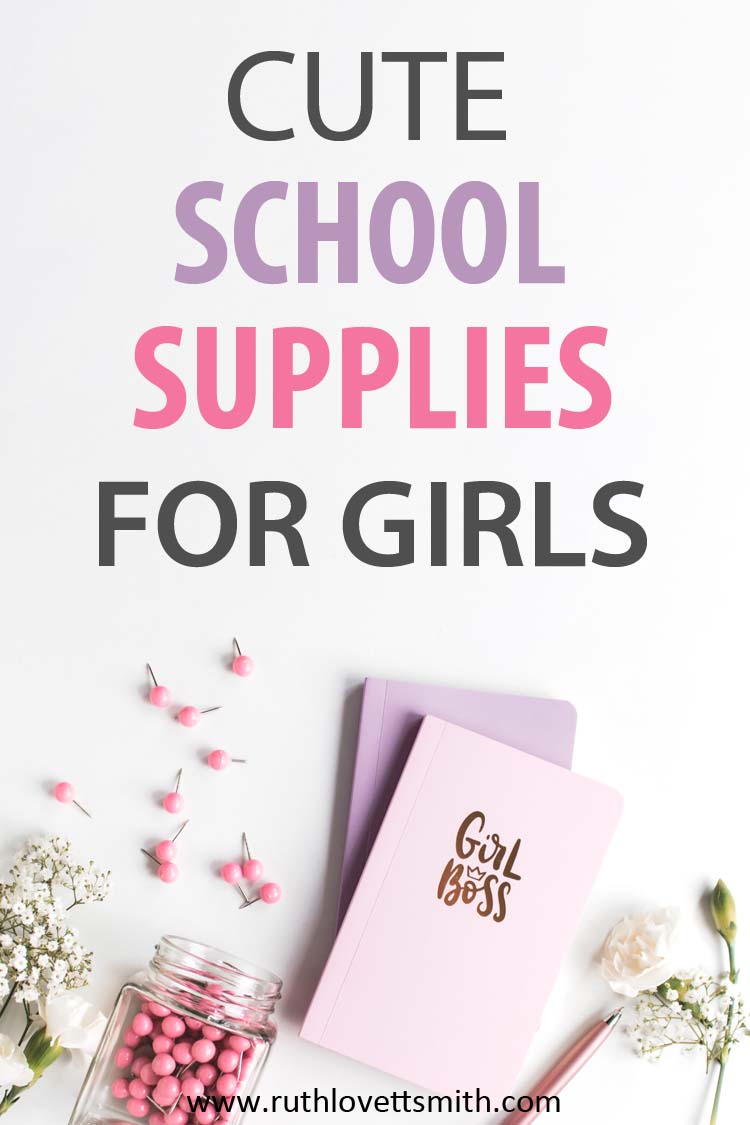 We are now half way through Summer. It's hard to believe that school is just around the corner. Are your kids excited? Yeah. Neither are mine. However, you can make the transition a little bit easier with these super cute school supplies.
When I was a tween/teen, I could not wait to go school supply shopping. Remember Trapper Keepers? Oh how I loved getting a new Trapper Keeper every year. (If I'm dating myself here, a Trapper Keeper is basically a 3 ring zipper or velcro binder.) I also had one of those really neat multi colored pens. 🙂
Your kids probably need the usual: pens, paper, notebooks, binders. You can get most of these items at your local Target, or office supply store. However, why not get something unique and special? Something no one else will have.
Following are some ideas for cute school supplies that you can purchase online.
Your child probably needs a notebook, or two, for school. How about one designed by an independent artist? Whether your child loves animals, illustrations, or sports; you're sure to find something she'll love. You can even customize some of these designs. Buy one, or one for each subject.
Tip: Pick a design that matches each class your child is taking. For example, a notebook featuring plants or animals for Science.
Below are some examples of notebooks that I think are super cool. Click on Kids' Notebooks to find the perfect one for you.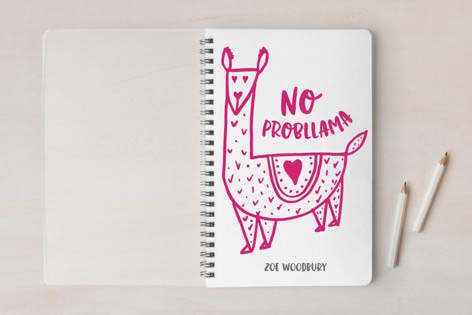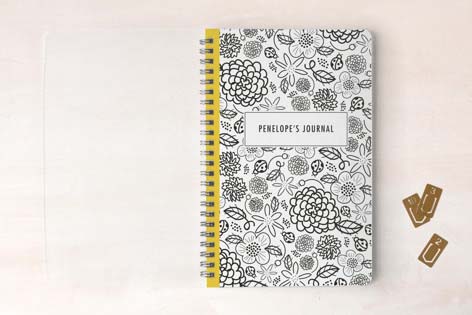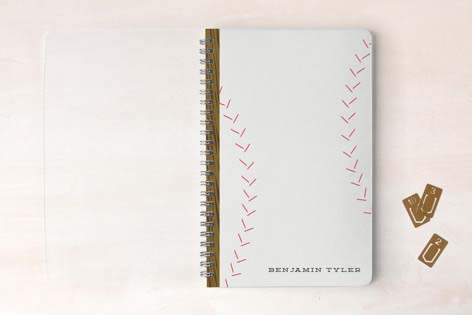 I never had my own personal stationary when I was a kid. I'm sure that's the reason I am super obsessed with stationary and paper products as an adult.
It seems like hand written notes are a lost art these days. Get your kids to send thank you notes using their own personal stationary. They will feel grown up and very important. And they'll be more likely to write and send that note.
There are so many styles and designs to choose from. Choose one or several, for different occasions.
Tip: Simple monogram notes are perfect for any occasion, especially formal thank you notes. Pick a unique design for everyday notes, and to let your child's personality shine.
Below are some of my favorite designs. Click on Kids' Stationary to see more.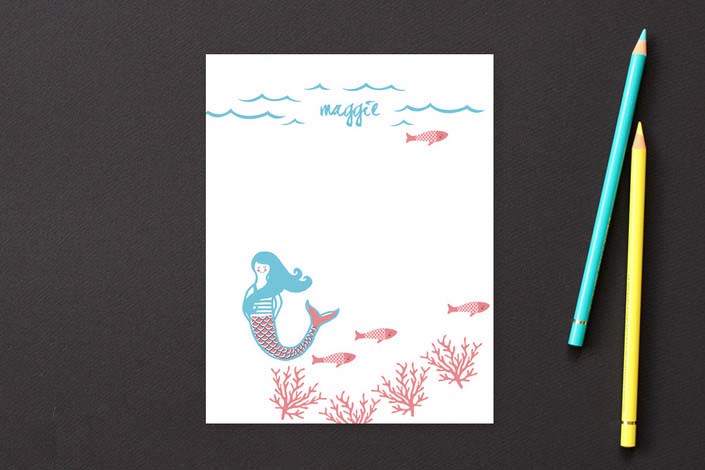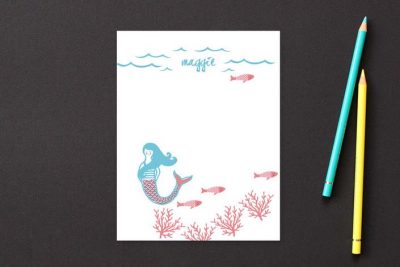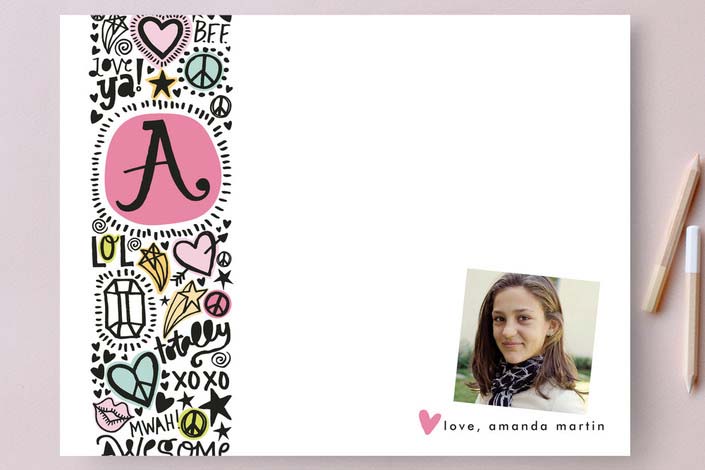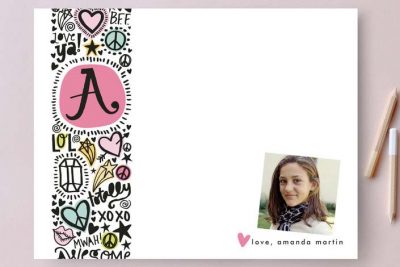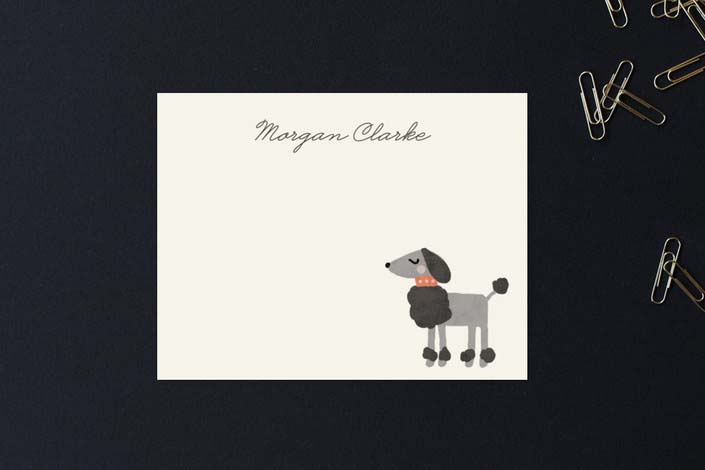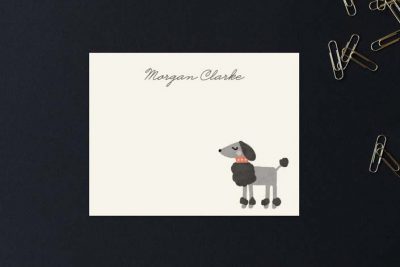 When my boys were little, I would tuck notes into their lunch boxes. Usually they were cute drawings or quotes. It was my way to let them know that I was thinking of them.
Do you leave notes for your kids? Well now you can leave super fancy notes with these FREE Lunchbox Notes. Simply save and print.
Your kids might roll their eyes or tell you they think your notes are lame. However, rest assured that they really do appreciate them.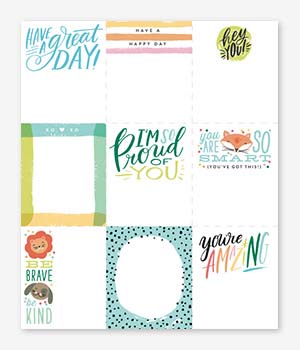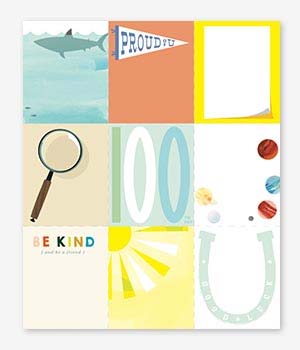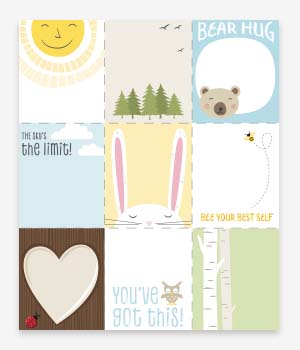 I hope this post has given you some unique back to school supply ideas. Soak up the sun, enjoy the rest of your Summer, and have a great upcoming school year!
For more parenting and lifestyle posts, check out the Life Uncensored section of this blog!
This post contains affiliate links and I will be compensated if you make a purchase after clicking on my links. I was compensated for this post.