How to Clean Your Dryer Vent Hose
This post may contain affiliate links. I may receive a commission if you decide to make a purchase through my links. For more information, see my full disclosures here. Looking for FREE Canva templates, printable planners, cards, wall art, design elements, projects, activities, and more? Check out my Freebie Library Club.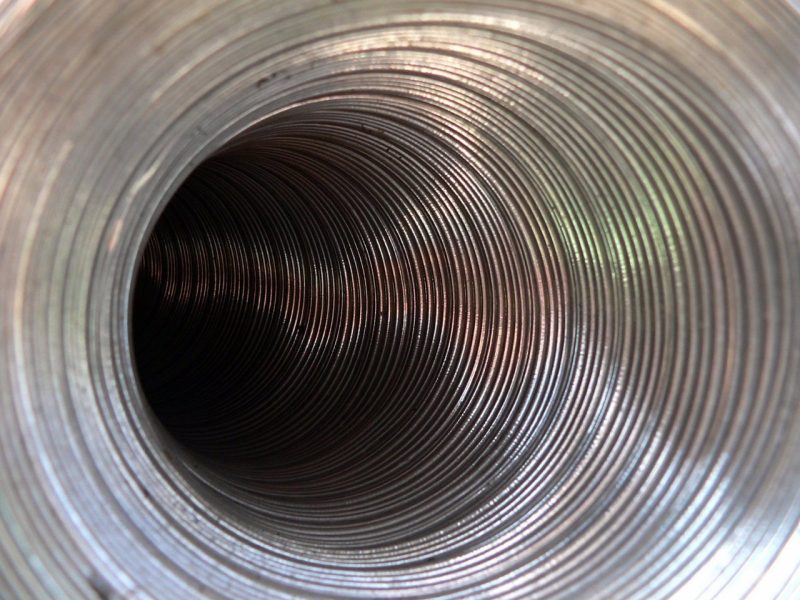 Did you know that you are supposed to clean out your dryer vent hose annually? Neither did I, until our fancy dryer kept stopping and the panel read "clean out blockage".
The dryer vent hose is a duct that runs from the back of your dryer to the outside of your home. This duct, which carries the air from the dryer,  can fill up with lint over time. This lint will build up and cause a blockage, that just happens to be a potential fire hazard. It can also stop your dryer from running efficiently.
Since we have two active teenage boys, two messy dogs, and an enormous amount of laundry in our house; I just kept running the dryer. And it kept stopping. And it started to smell like wet, moldy clothes. (I don't recommend you keep running your dryer if there is a blockage.) So I did an internet search, because I am a DIYer and I really didn't want to hire someone.
What I found is that you can clean your dryer hose out yourself with a Dryer Vent Brush Kit. So I bought one through Amazon and tried it out. And it worked, for a time.
Unfortunately our dryer hose runs from our dryer, up the wall, through the ceiling of another room, into the wall, and vents to the outside. (By the way, this is another big no no when it comes to dryer vents.) So the dryer vent brush kit I bought was unable to clean the entire length of the duct work thoroughly.
Did I call a professional? Nope.
What we (my husband and I) did was disconnect the flexible dryer hose from the back of the dryer and use the vent brush to clean as far as we could from that end. Then we went outside and cleaned the duct work as far as we could from that end. Then came the super awesome part. We rented a leaf blower, from a home improvement store, and attached the nozzle (with duct tape) to the inside flexible dryer hose. We turned the leaf blower on and BAM; huge chunks of lint came out of the vent on the outside of the house. It was really quite frightening to see how much lint came out. Now the dryer works again. In fact, it takes half the time to dry clothes than it did before.
A couple of tips:
You really shouldn't use a gas powered leaf blower inside the home. Get a strong electric one OR open an exterior door and run a fan to exhaust any fumes. The leaf blower took all of two minutes, so you really shouldn't have to run it for long. In fact, don't run it for long. You don't want to risk busting any seams on your ductwork.
Get the Dryer Vent Brush Kit. While it didn't clear all of the lint out, it helped to loosen the lint from the side of the flexible hose and duct work. This made it easier to blow out with the leaf blower.
Clean your vent every year or every other year. We've lived here almost ten years and have never cleaned the vent, which explains the huge amount of lint build up.
It cost us about $30 for the vent brush kit and $30 to rent the leaf blower for four hours. To have someone come out would probably have cost us $200+. In the future, we plan to clean out the dryer vent in the Fall to maximize use of the leaf blower rental. We have lots of leaves to rake here, in the country.