How to Refinish an Old Piece of Furniture
This post may contain affiliate links. I may receive a commission if you decide to make a purchase through my links. For more information, see my full disclosures here. Looking for FREE Canva templates, printable planners, cards, wall art, design elements, projects, activities, and more? Check out my Freebie Library Club.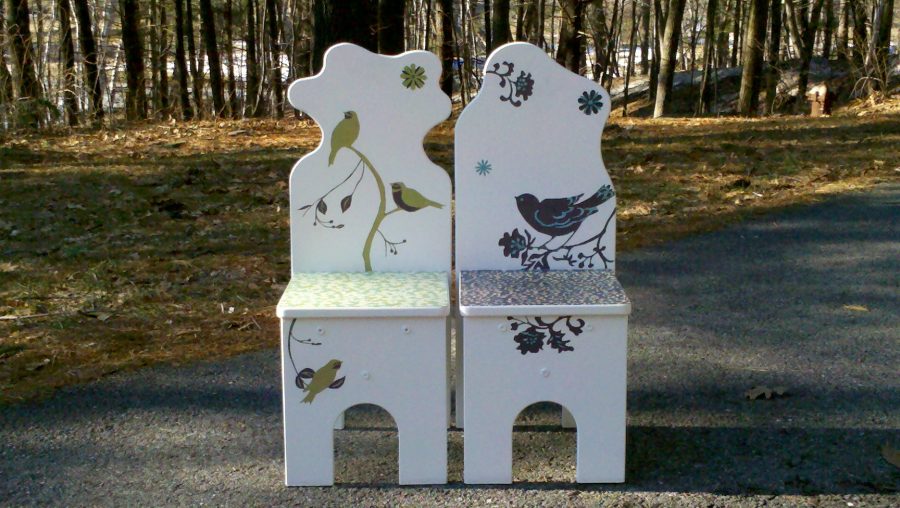 Do you have old furniture lying around your house or in the attic? Thinking about taking it to the dump, putting it on the street, or having a garage sale? Before you throw that piece of furniture out, think about refinishing it and giving it a new life.
Numerous designers and artists are looking to old furniture to spice up homes in need of a design overhaul. Clients are feeling the pinch of the economy and are looking for ways to stretch their dollars. Furniture refinishing is a great way to save money and keep items out of landfills.
You can do this too, using what you already have. If you don't have something to refinish but need a new piece of furniture; consider visiting a salvation store or driving by a yard sale to "up-cycle" someones cast off.
Tips and Hints
Something is considered an antique if it is over 100 years old. Any less than that is called vintage.
Be careful with refinishing antiques that may be worth something monetary wise. US made antiques will lose half of their value if refinished or repainted. European pieces will not.
It's great to start with solid wood, however almost any surface can be refinished these days. Just take care with sanding and the use of any cleaners or other chemicals.
Materials Needed
Piece of furniture to refinish
Drop cloth to protect your floor
Mild soap or cleaner and cloth or sponge
Medium to fine grit sandpaper
Face mask and goggles (or other eye protection)
Paint stripper (depending on item to be refinished)
Primer (depending on item to be refinished)
New paint or stain
Sealant or clear top coat
Instructions:
Start with cleaning the piece you wish to refinish. Plain mild soap and water will usually work as well as a damp cloth for surfaces that might be a little more delicate. After cleaning, allow the item to fully dry.
Most pieces need a light sanding. Make sure to wear a mask and check what type of material the piece is made of. (Some materials should not be sanded due to health reasons.) You may want to start with a medium grit sandpaper and then switch to a finer grit depending upon the item you are refinishing and what type of finish you plan on using. When you are finished sanding, use a dry or slightly damp cloth to remove any residue.
If painting a piece, it's always a good idea to use a primer. Zinsser makes a great water based primer that sticks to just about any material. Some paints do not require a primer. Make sure to read the instructions.
If you intend to stain a piece of furniture, you'll want to remove the old finish with a paint or stain remover. Do this step before any cleaning or sanding. Keep in mind that choosing not to paint over a piece is more time-consuming.
Repaint or stain your item and consider a clear top coat to seal. If you are particularly creative; consider using stamps, stencils, or decals before adding your top coat.
Save