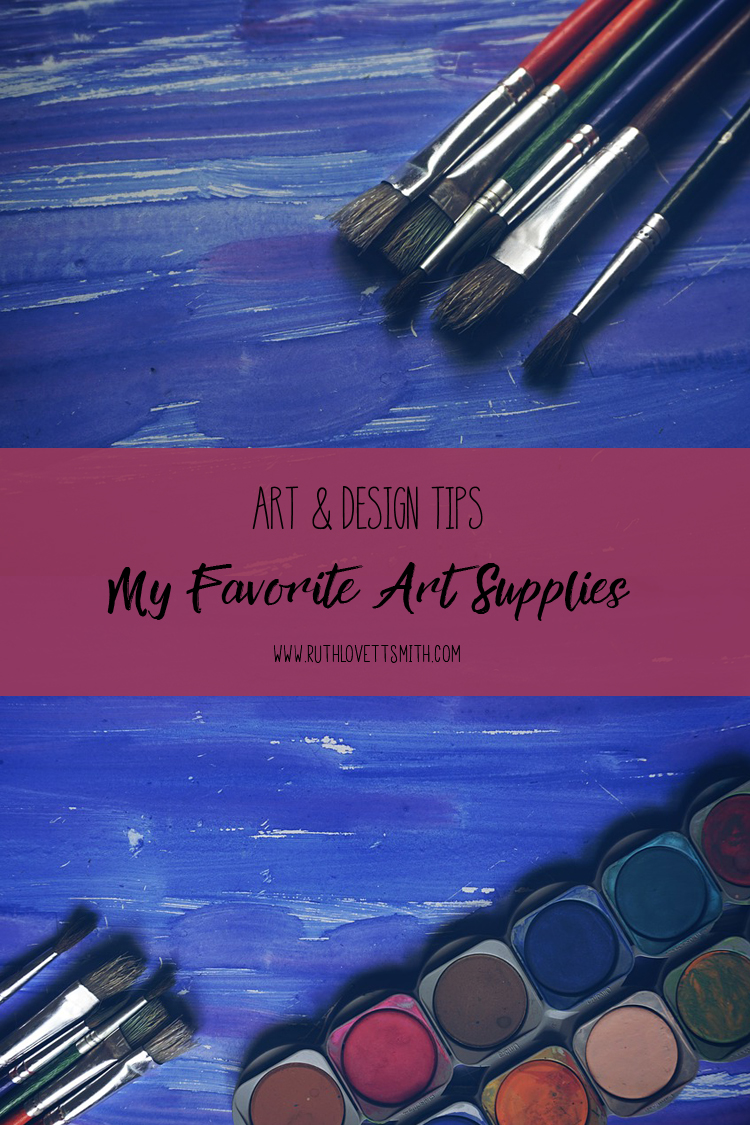 I'm often asked what types of art supplies I use. Honestly, it depends on my mood and what I am creating at the moment. While I mostly draw and create digital art; I've been known to create jewelry, paint, and work with clay. Following is a list of my favorite art supplies. I'll update this list as I try new things. (Links to Amazon are affiliate links. If you purchase an item, you pay the same price and I earn a small commission to help keep this site up and running. Thanks!)
Sketch Books and Paper
I'm currently using a Strathmore 9×12 and Strathmore 11×14 sketch book. Both have a fine tooth surface and are perfect for pencil as well as pen drawings.
For watercolor painting, the Strathmore 9×12 Watercolor Pad is a good place to start. It's perfect for larger projects. However, you can also cut the sheets down to size for smaller projects.
For printing greeting cards, gift tags, wall art, and more; I use Southworth Linen Coverstock. It's acid-free, 65 lb cotton linen cover stock. One side has a slight tooth and the other side is smooth. It's thick enough to handle watercolor paint and thin enough to go through most inkjet and laser printers.
Pencils
I love my Derwent Graphic Drawing Pencils and have had them since college. (I won't say how long ago that was. Let's just say these pencils last a LONG time.) The 12 count tin comes with a perfect variety of hard and soft pencils, for drawing and shading.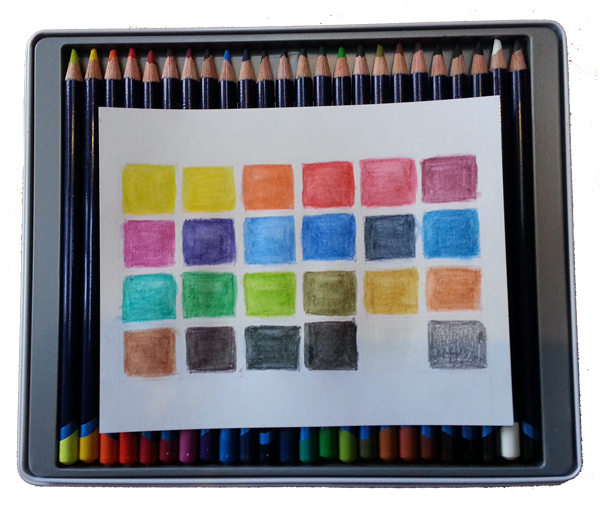 Derwent also makes some amazing watercolor pencils. The Derwent Inktense Drawing Pencils are perfect as colored pencils, but add water and you have an instant watercolor design. (See my color chart above.)
Pens
My current pen set is the Sakura 8 Piece Pigma Micron, Graphic and Brush Pen Set in black. This set comes with a brush and graphic pen in addition to 6 other multi-size pens. (Sizes 005, 01, 02, 03, 05, and 08.)
Sakura also makes an 8 Piece Pigma Micron Assorted Colors Pen Set. These pens are all 01 (.25mm) which makes a fine line. For a thicker line try the 8 Piece Pigma Micron Assorted Colors Pen Set, which are a size 05 (.45mm).
Markers
I really love any and all kinds of markers. I've been trying brush lettering lately and have enjoyed using the 8 Piece Pigma Micron Assorted Colors Pen Set as well as the 8 Piece Pigma Micron Assorted Colors Pen Set, which are a brush and fine tip pen in one. 8 Piece Pigma Micron Assorted Colors Pen Set also makes great brush markers in addition to their Double Ended Chisel and Fine Tip Markers.
I've found that Sharpie Oil-Based Paint Markers are perfect for creating "Sharpie Mugs". You can use these markers to paint on ceramic mugs. When you are finished, bake the mugs and your design will withstand washing. They make perfect gifts.
Paints
I use Liquitex Basics for most of my acrylic painting. I've just started watercolor painting and am in the process of trying out different types of watercolor paints. So far I've tried the Artist's Loft "necessities" brand and have been surprised at the quality for the price. There are a lot of paints to choose from, so I'll post an update when I find a favorite.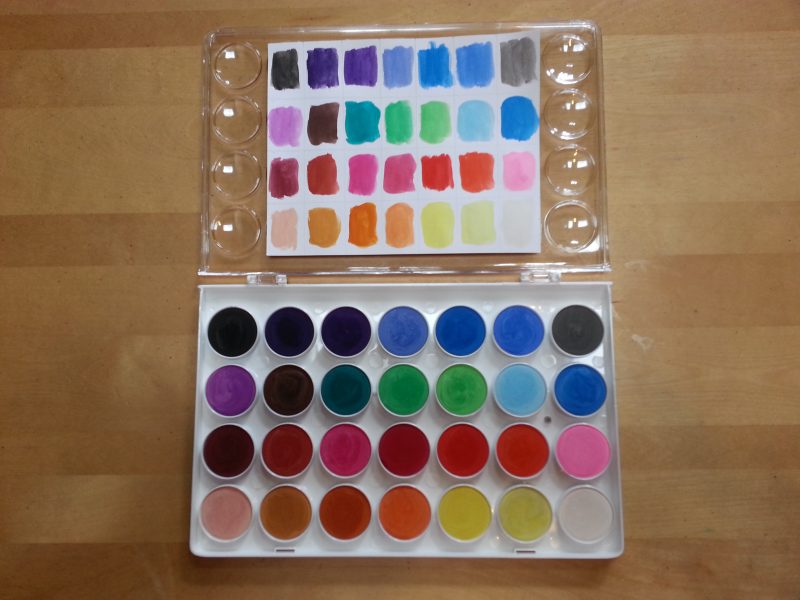 Above is a start to the numerous art supplies I use (on a daily basis) and love. I'll update this post as I try new things and will add a tech/software section in the near future.
Happy Creating!!!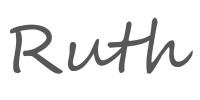 Save
Save
Save
Save
Save
Save
Save
Save
Save
Save
Save
Save
Save
Save