This post may contain affiliate links. I may receive a commission if you decide to make a purchase through my links. For more information, see my full disclosures here. Looking for FREE Canva templates, printable planners, cards, wall art, design elements, projects, activities, and more? Check out my Freebie Library Club.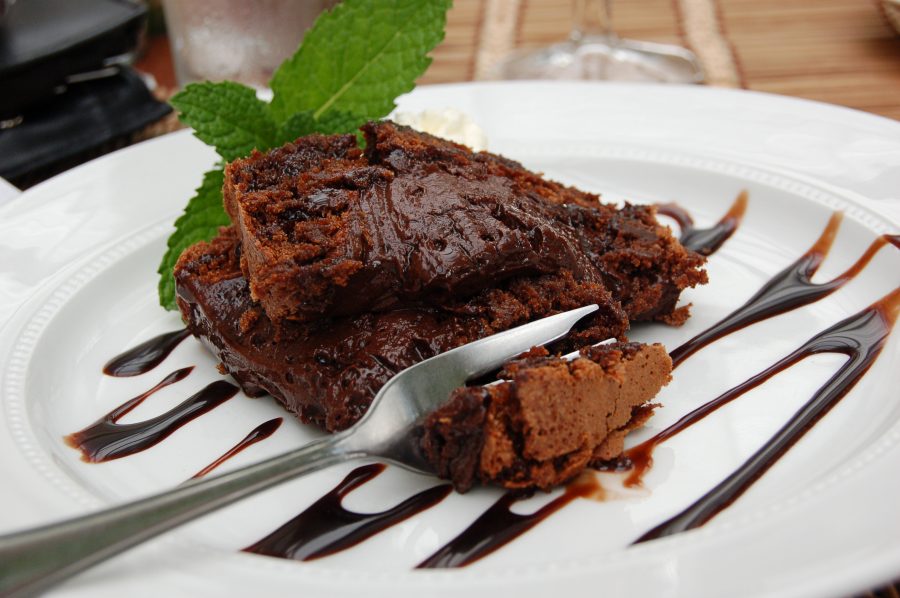 Having a child with a severe egg allergy has forced me to come up with egg free substitutes. Having an extreme sweet tooth has forced me to make sure they taste great. Following is a vegan brownie recipe that is egg, dairy, peanut, tree nut and soy free.
You can bake these brownies in a traditional square pan or in a pie plate and cut wedges rather than squares. This makes for a nicer dessert presentation. Keep in mind that a pie plate will make for a thicker torte like brownie and may need to be refrigerated to help fully set the center.
Ingredients
1 1/8 cups cocoa
1 1/2 cups flour
1 tbs baking powder
1/2 cup softened butter or margarine
use a dairy alternative for dairy allergy like a soy or vegan butter, for both dairy and soy allergy try Spectrum palm oil shortening or try small increasing amounts of vegetable or canola oil
2 cups light brown sugar
10 ounces pureed prunes (baby food) or apple sauce
prunes make for a richer brownie
2 tsp vanilla extract
1/2-1 cup chocolate or carob chips (optional)
Enjoy Life makes a dairy and soy free chip
Instructions
Preheat oven to 350F
Prepare a pie plate or 9 by 9 baking dish with buttered foil
Mix the first three dry ingredients in a bowl and set aside
Mix the remaining ingredients (except chips) in a separate bowl until thoroughly combined
Add the dry mixture to the wet and stir until you have a thick batter
Stir in 1/2 of the chocolate chips
Pour batter into your prepared pan
Sprinkle with remaining chocolate chips
Bake approximately 30 minutes more or less depending upon your stove and altitude
The brownie should look dry on the top, set in the center and the edges should pull away from the sides of the pan
Cool in pan/pie plate on a wire rack then in the refrigerator if necessary
Cut into 1 inch squares or wedges and serve as you wish
You can warm brownie slightly in the microwave and serve with ice cream or dust with confectioner's sugar