80 Thoreau Concord MA Restaurant Review
This post may contain affiliate links. I may receive a commission if you decide to make a purchase through my links. For more information, see my full disclosures here. Looking for FREE Canva templates, printable planners, cards, wall art, design elements, projects, activities, and more? Check out my Freebie Library Club.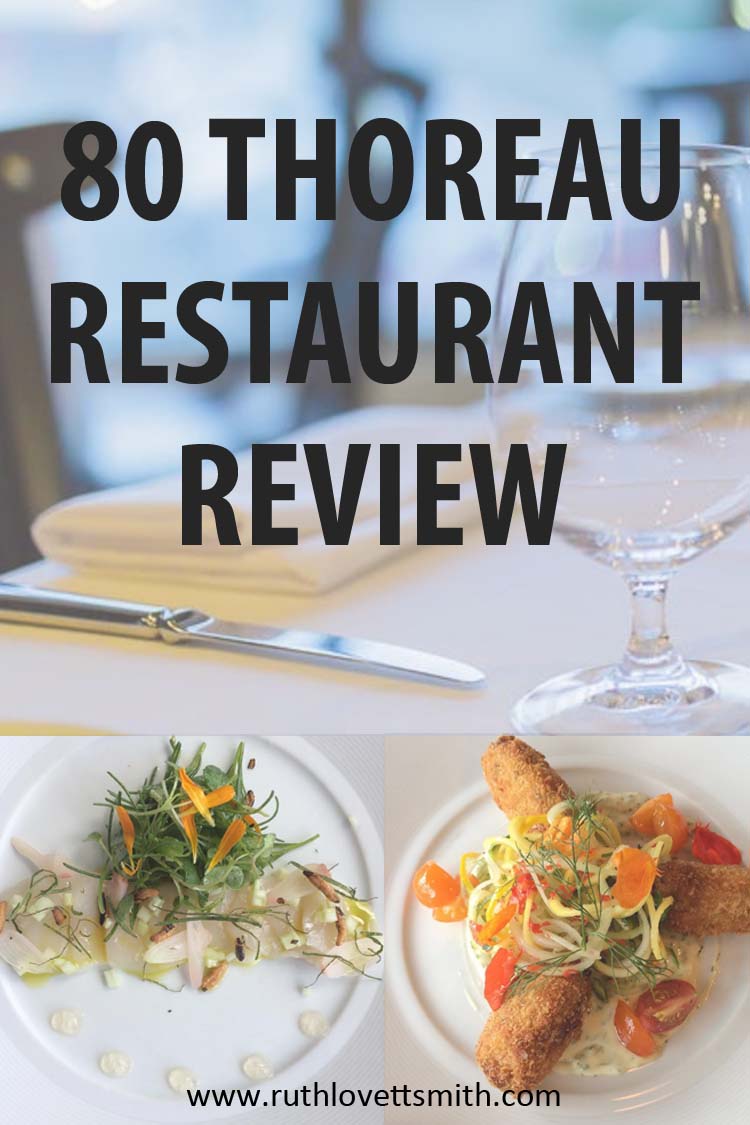 80 Thoreau is a fine dining restaurant located in historic Concord, Massachusetts. They offer New American cuisine, in a beautiful setting, situated just steps from local shops.
I have eaten at 80 Thoreau numerous times, and have never been disappointed. However, I recently enjoyed a dinner that was beyond amazing.
In addition to a regular menu, and some special events, 80 Thoreau offers a very special and super exclusive "Tasting Menu". This dining experience is limited to 24 guests per week and is reservation only. (Their website no longer mentions this option, so make sure to call and see if it's still available.)
This tasting menu is a 5 course dinner, that takes place at the four seat chef's counter, overlooking all of the action in the kitchen. There are only two seating times available each night on Thursday, Friday, and Saturday.
The food served is not on the regular restaurant menu, and is determined the week of based on ingredients available locally. If you are not a flexible or daring person, then this tasting menu is not for you.
In addition to the tasting menu, you can also order a wine pairing; which we did of course.
Following is a sampling of what we enjoyed that evening.
Amuse Bouche
Oyster with pomegranate seeds
Citrus Champagne Cocktail
Chef's Take on Ham and Eggs
Cured and smoked pig heart with deviled quail eggs, tomato jam, and greens
Cassis
Nantucket Bay Scallops
Sea bass fish head broth with carrots and fennel
Sancere Sauvignon Blanc
Duck Confit
Pastry purses filled with duck confit
Sangiovese
Buffalo Hanger Steak
Stuffed acorn squash and mushrooms
Mourvedre
Palate Cleanser
Apple sorbet with graham cracker crumb topping
Chef's Take on Baked Alaska
Meringue topped maple ice cream and pumpkin cake with traditional flavors
Madeira
If you are in any way a foodie, then you are probably making reservations right now.
My husband and I shared this experience with another couple. While everyone enjoyed the dinner, we all had different takes on each of the dishes.
It's hard for me to determine a favorite from the menu above. The scallops were super sweet, and the sea bass broth was amazingly clear and delicious.
Duck confit is cured duck, and was a little too salty for me. However, my husband is a salt lover and enjoyed the dish very much.
The buffalo hanger steak was amazing. However, I'm not a squash fan and was getting full by this course. I am a big mushroom fan, and those were equally amazing.
What can I say about the "Ham and Eggs"? Definitely a creative and tasty dish.
As far as the dessert, I am a huge fan of anything chocolate and was disappointed to see what was served. BUT, to my surprise, it was delicious. And I don't even like pumpkin.
Sitting at the chef's counter was interesting. It's a straight counter facing the kitchen, so it made it difficult to converse. I guess the point is to watch the food preparation. However, I was more interested in conversing over the amazing food with good friends.
Having eaten at 80 Thoreau many times before, I will say that this was by far the best meal I've ever had there. (And that includes a recent Prix Fixe Valentine's dinner.) I would certainly do it again and am looking forward to it.
If you are interest in visiting 80 Thoreau, or checking out their seasonal menu, click here to go to their website.