How to Attend Blogging Conferences for Free
This post may contain affiliate links. I may receive a commission if you decide to make a purchase through my links. For more information, see my full disclosures here. Looking for FREE Canva templates, printable planners, cards, wall art, design elements, projects, activities, and more? Check out my Freebie Library Club.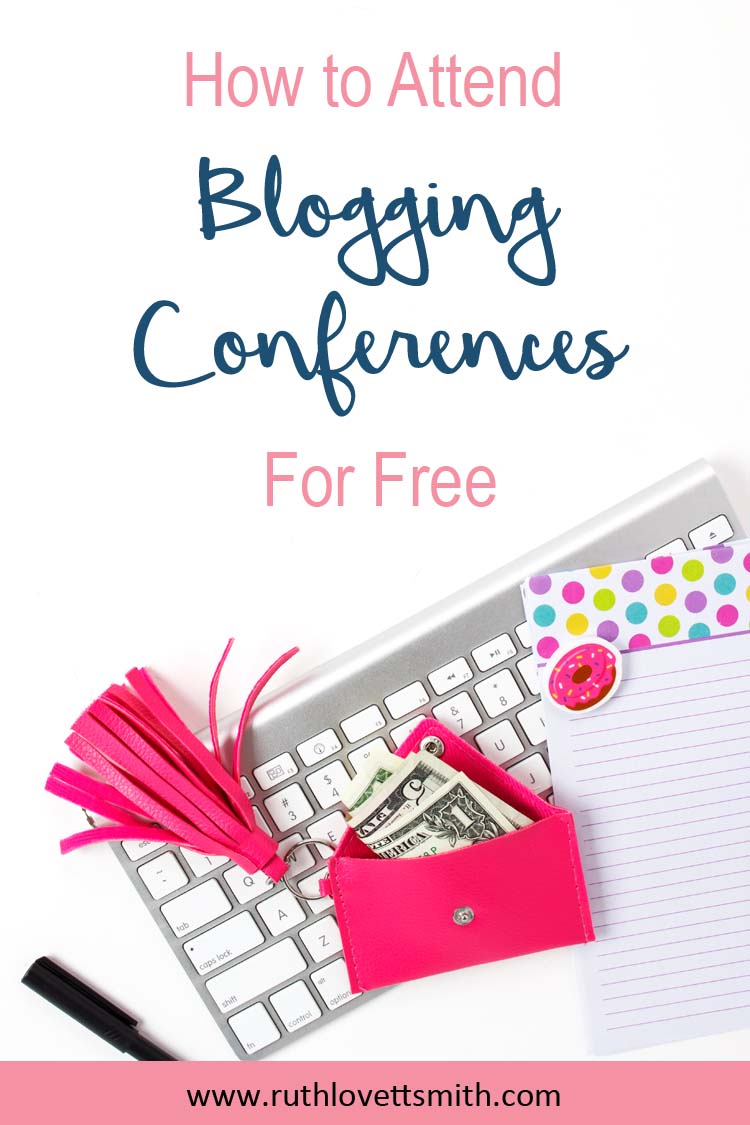 If you are a writer or blogger, you've probably looked into or attended a conference or two. Perhaps it was a Food Expo for your food blog, or a Fashion Show for a style blog. Maybe you even attended a Blogging Conference recently. Did you pay for your ticket? What about your hotel, transportation, and food? The cost of these events can add up.
If you claim income from your writing or blog on your taxes, you can probably write some of these expenses off. However, wouldn't you prefer to attend blogging conferences for free?
Following are some ways to reduce, and possibly eliminate, your costs when attending blogging conferences and other events.
Find a Sponsor
A sponsor is someone (usually a company) that will pay you a fee for services.
If you already have private advertisers, or your blog receives a decent amount of traffic, you may be able to get a sponsor.
Reach out to companies that are relevant to what you write about. Tell them about the blogging conferences you are looking at, and ask if they would be interested in sponsoring you to attend any of those events.
You'll need to plan out how much the event will cost you, what costs you are willing to absorb, and what you are willing to do for the sponsor in return for their sponsorship.
Will you write regular posts leading up to the event? Will you share the event, and the fact you're being sponsored, regularly through social media? Are you willing to wear clothing with your sponsor's logo?
Under the right circumstances, a sponsorship can be a great way to attend blogging conferences for little or no money.
Get a Press Ticket
Most blogging conference organizers LOVE the press. The press brings in new attendees, and even sponsors, by covering their events.
Check out the conference website and see if they have a Press section. Here they will indicate the requirements for obtaining a "Press Pass".
Usually all you need is a business card with your name on it. If you are a blogger, you are likely to have a business card anyway. If you don't have a business card, you can have one made up at a print on demand website like Minted or Zazzle.
Present at the Conference
All blogging conferences need speakers. Many won't pay you (though some will) but what they will offer you is a free ticket to their event. If you have something relevant to say, contact the conference organizers and find out their process for guest speakers. Just remember that many blogging conferences lock down their speakers 6-12 months in advance.
Volunteer
Many blogging conferences need volunteers for a variety of tasks. Again, contact the conference organizers to see what volunteer positions might be available. If they aren't accepting volunteers, let them know that you are strapped for cash and ask if there are any discounts, contests, or anything else you can do to get a ticket.
Follow the tips above and you'll likely save yourself some money, so that you can attend that next blogging conference.
Want to learn more about blogging conferences? Check on my post on The Best Blogging Conferences.
Do you have any tips on getting into a blogging conference for free? Share them with us in the comments section below.