Floral Bull Printable Wall Art
This post may contain affiliate links. I may receive a commission, at no cost to you, if you decide to make a purchase through my links. For more information, see my full disclosures here. Looking for printable planners, cards, wall art, projects, activities, templates, and more? Check out my Printables Shop.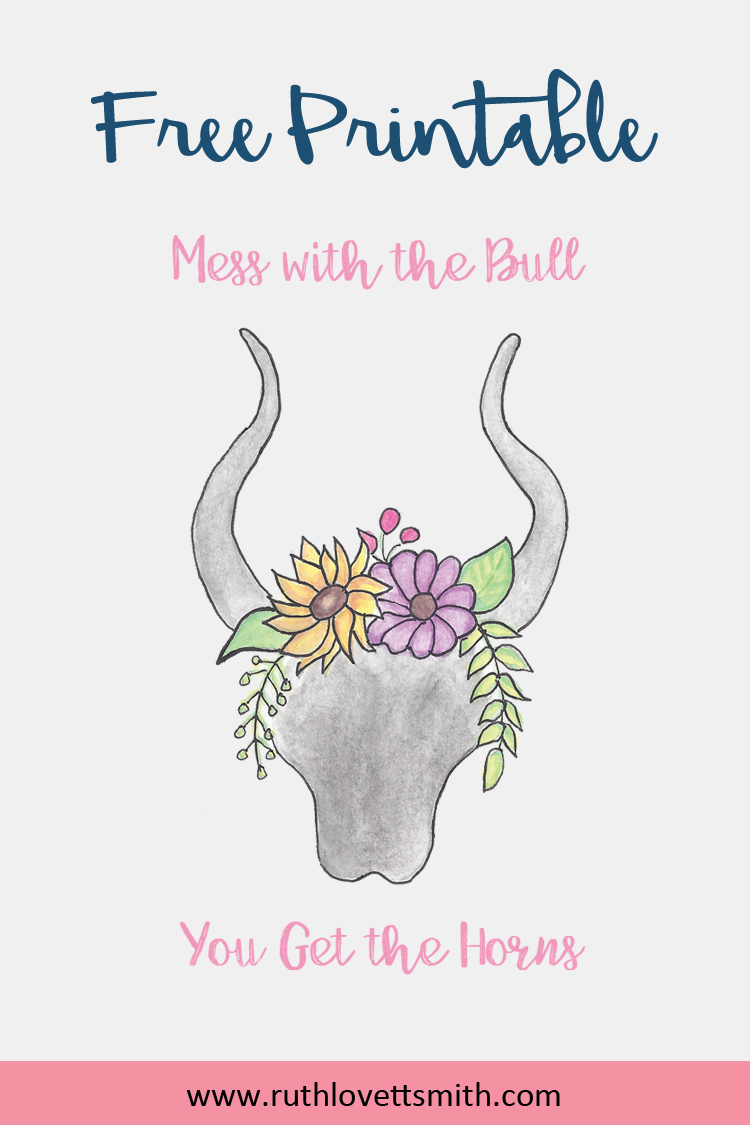 This Floral Bull printable wall art is part of my free printable art collection. It's a watercolor floral bull design with the quote: "Mess with the Bull, You Get the Horns". It's perfect for hanging or for giving as a gift.
You can order this free floral bull printable wall art, in my online shop, by clicking on the link below:
Or immediately download the PDF file at the following link:
I hope you enjoy this Floral Bull printable wall art! If you do, please share it with your friends by clicking on the share buttons at the top or bottom of this post.
And don't forget to CLICK HERE to join my Happy Creating Club. You'll get my FREE Guide to Happy Creating as well as more free printables.