In a World Where You Can Be Anything Be Kind Print
This post may contain affiliate links. I may receive a commission if you decide to make a purchase through my links. For more information, see my full disclosures here. Looking for FREE Canva templates, printable planners, cards, wall art, design elements, projects, activities, and more? Check out my Freebie Library Club.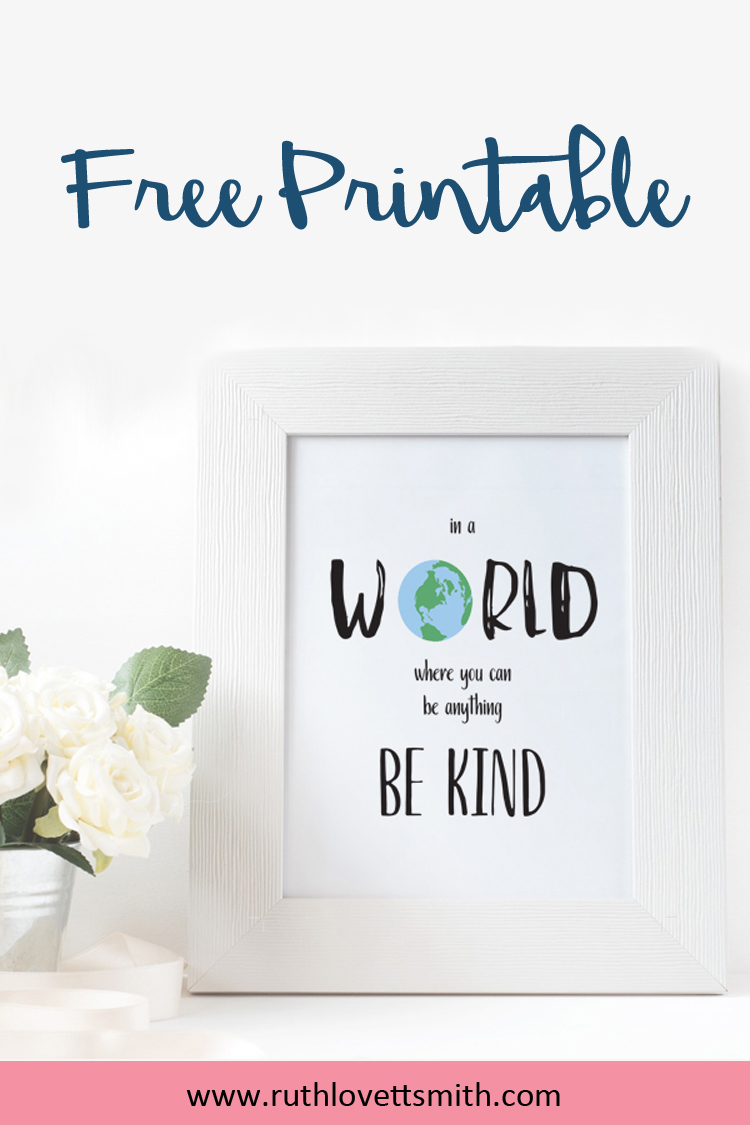 This In a World Where You Can Be Anything, Be Kind Print is part of my FREE printable art collection.
Sometimes we all need a dose of kindness. Or even a reminder to be kind, when we are having a rough day. Because let's face it, we all have rough days.
"In a World Where You Can Be Anything, Be Kind," is a great reminder for adults, and kids, and teenagers. 🙂 It's a perfect print for hanging, and given its neutral color scheme; it fits in with most decor.
It also makes for a great last minute gift. Simply download and print.
You can order this free Be Kind Print, in my online shop, by clicking on the link below:
Or immediately download the PDF file at the following link:
Looking for More FREE Printables?
Check out my Freebie Library.
Other FREE Printables You Might Like:
Mess With the Bull, You Get the Horns Print
Another great message, and a perfect print for hanging. If you are a business owner, empower yourself, and hang this print in your office. This print would also make a perfect gift for any boss lady in your life.
Crow in Apple Tree Coloring Page
This coloring page is wonderful for kids and adults. You can use it year round. However, it's especially perfect for the Fall season, and makes for a great Halloween activity.
Zinnia Floral Greeting Card
Looking for a last minute greeting card? This Zinnia greeting card works for all occasions. Perfect for birthdays, weddings, baby showers, Mother's Day, general gift giving, and more.
I hope you love my Be Kind print. If you do, please consider sharing this pot with your friends!