Healthier Ramen Noodle Soup Recipe
This post may contain affiliate links, meaning I may receive a commission if you decide to make a purchase through my links, at no cost to you. For more information, see my full disclosures here. Want to turn your creative ideas into a profitable business? Check out my FREE Craft to Business Guide to get started today.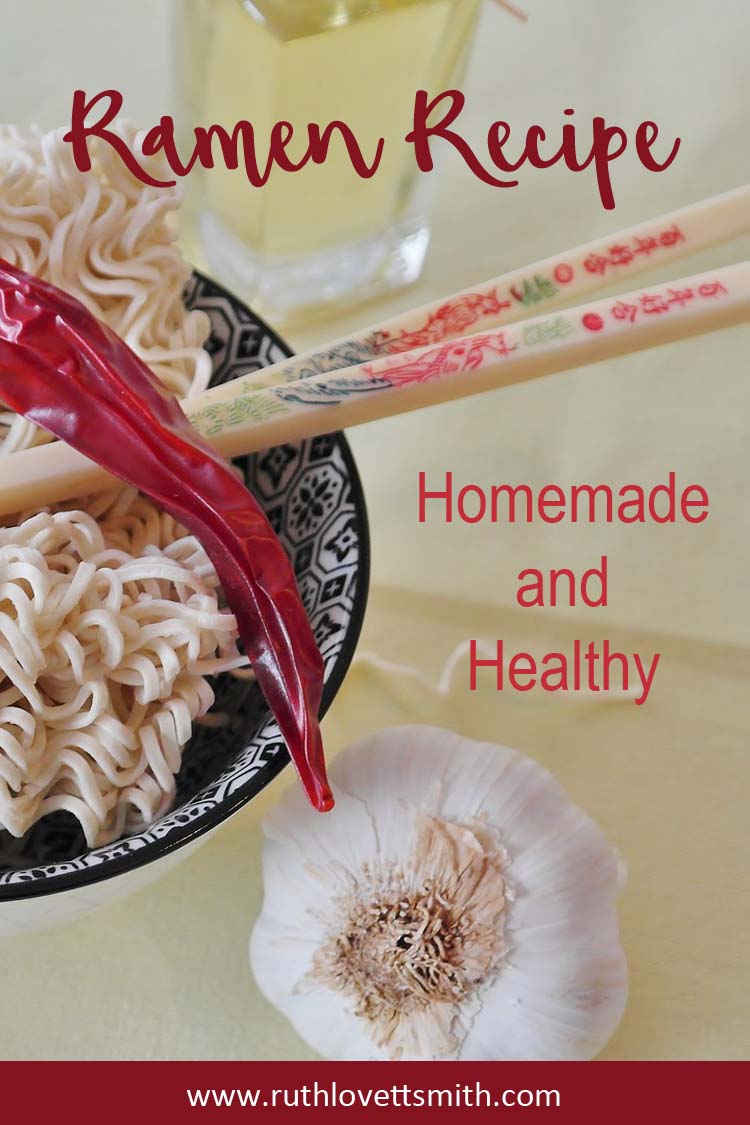 Oh how I love me some Ramen Noodle Soup. It's quick, easy, and tastes yummy! It makes for a perfect late night snack, cold day soup, or quick on the go meal.
While Ramen Noodle Soup can be a quick and delicious meal, it's often very high in sodium. Following is a healthier Ramen Noodle Soup Recipe that is jut as quick, and super filling.
You can use a package of Ramen Noodles (minus the seasoning) as the recipes suggests. Or for an even healthier Ramen Noodle Soup, check out these Hakubaku Organic Ramen Noodles. They are authentic Japanese wheat noodles, and are super delicious.
Healthier Ramen Soup Recipe
1 tablespoon of olive oil
1 medium onion sliced
2 medium carrots rough chopped
2 cloves garlic minced
4 cups chicken broth (I use low sodium)
1 package of ramen noodles (omit the seasoning)
1 cup snap or snow peas (frozen is fine)
1 cup kale (spinach, or other leafy green)
Salt (pepper, and any other seasonings you might like)
Heat olive oil in a stock pot over medium heat.
Add onions and carrots and cook until vegetables start to brown.
Add garlic, being careful not to burn.
Add chicken stock and bring to a low boil.
Add 1 package of ramen noodles, without the seasoning packet.
If using frozen snap/snow peas, add them now.
When the noodles are cooked (approximately 3-5 mintues) add fresh snap/snow peas and leafy greens.
Add salt, pepper, and any other seasonings to taste. I use turmeric and curry powder. (Adjust to your preferences.)
Serves two (or one, if you are super hungry). Enjoy!