Holiday Gift Ideas for Artists
This post may contain affiliate links. I may receive a commission if you decide to make a purchase through my links. For more information, see my full disclosures here. Looking for FREE Canva templates, printable planners, cards, wall art, design elements, projects, activities, and more? Check out my Freebie Library Club.
If you have an artist in your life, but aren't an artist yourself, you might find it difficult finding the perfect gift. My last post covered Holiday Gift Ideas for Writers. This post is a list of holiday gift ideas for artists.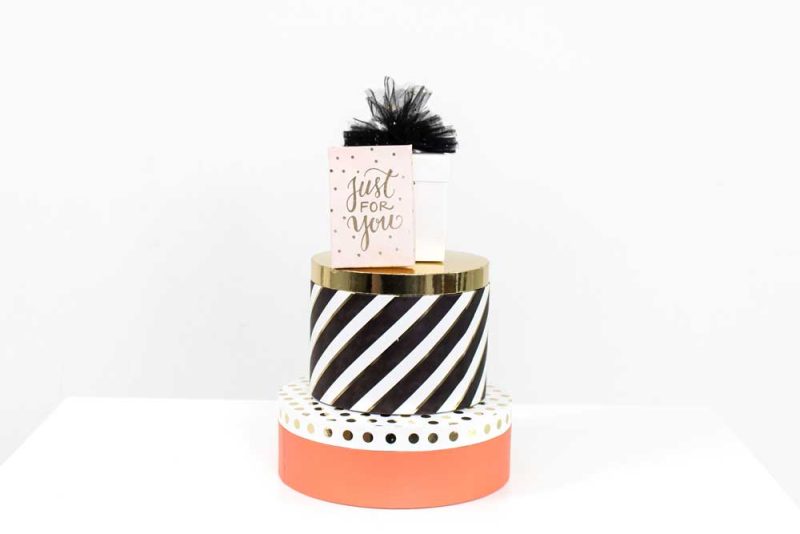 Royal and Langnickel Deluxe Sketching Artist Box Set
Royal and Langnickel makes several artist box sets for you to choose from. Aside from the sketching set listed here, there is also a watercolor and oil color set as well. Each set comes with a variety of supplies to get your favorite artist started on sketching or painting.
The Artists Sketchbook: Exercises and Techniques for Sketching on the Spot
The Artists Sketchbook takes you step by step on what you need to know and have to enable you to sketch everywhere and anywhere. A great book for artists on the go or artists who need to get out of the confines of their studio.
Art Page-a-Day Calendar
The Art Page-a-Day Calendar will turn any desktop into a personal museum. This calendar ranges from ancient to contemporary art and covers a variety of mediums. It's a great way to learn about art history and would be perfect for both young and old alike.
The Everything Guide to Selling Arts and Crafts Online
The Everything Guide to Selling Arts and Crafts Online is a perfect gift for the artist who is starting out with marketing his or her work. This book covers how to sell on Etsy, eBay, and how to set up an online shop. Readers will learn about how to create a business plan, marketing strategies, and numerous other tips involved with selling arts and crafts online.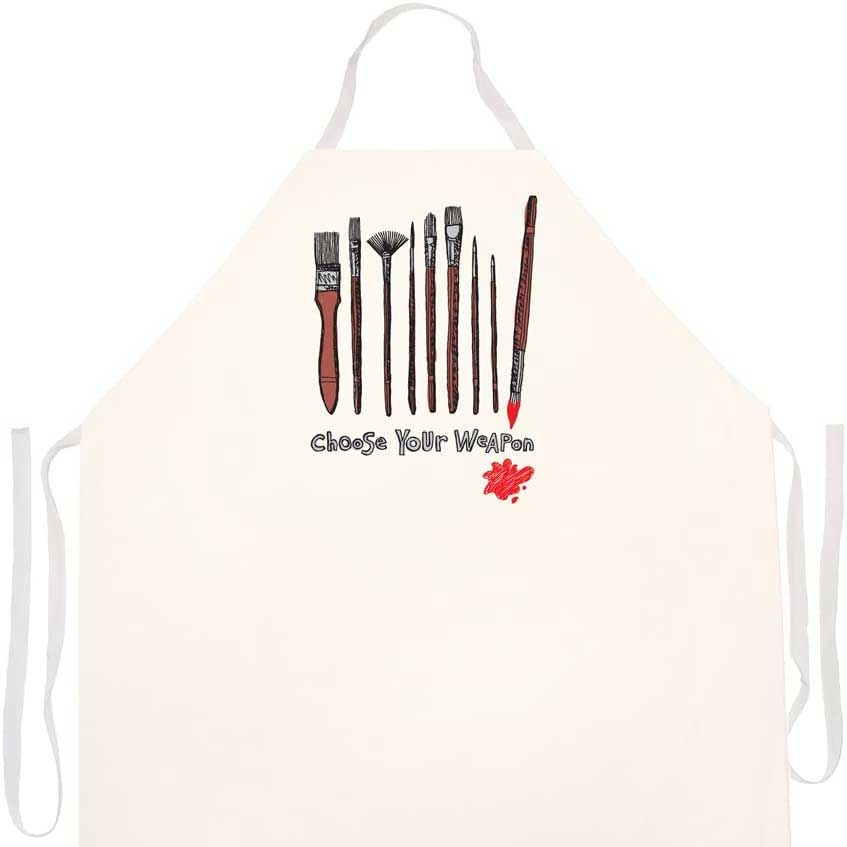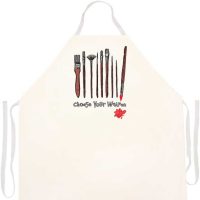 "Choose Your Weapon" Artist Apron
Art making can be a messy job. This "Choose Your Weapon" Artist Apron is a cute gift for creative types. It's made in the USA and is machine washable.
These are just a few holiday gift ideas for artists. Sketchbooks, markers, drawing pens and pencils, and paints and paint brushes also make great gifts.
Save
Save
Save
Save
Save