This post may contain affiliate links. If you purchase something through these links, I may receive a commission at no extra charge to you. For more information, see my full disclosures here. Thinking about starting a blog? Check out my post on how to start a blog to get started today.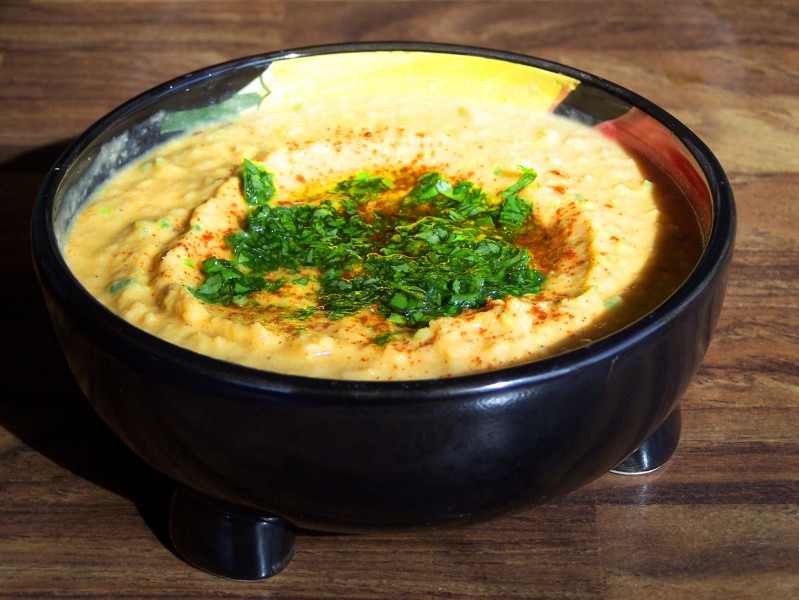 Hummus is a type of dip or spread made with chickpeas. Found in middle eastern food and groceries nationwide, it's a tasty and good for you snack.
While you can find hummus just about anywhere, it's easy to make your own. Whip up a basic batch using our easy hummus recipe, divide and try various flavor variations. (The following recipe can be doubled.)
Ingredients
1 can rinsed and drained chickpeas
(can use dry chickpeas prepared according to package directions)
1/4 cup tahini
(found in grocery stores – optional)
1 tbs olive oil
1 tsp minced garlic
1 tsp lemon juice
Instructions
Mix all ingredients in a food processor and blend until desired consistency is reached. If you like a smooth dip, blend longer.
Make sure to mince the garlic first. If you throw in an entire clove to chop in the processor; you'll get a stronger garlic flavor.
Tahini is made from sesame seeds and adds a nutty flavor. You can make your hummus without tahini if you prefer.
If the mixture is too thick, process with a tablespoon of water at a time.
Tips
Top hummus with chives, parsley or cilantro according to your tastes.
Use as a dip, sandwich spread or condiment.
Try white beans in place of chick peas for a white bean dip.
For a variations in flavor you can try numerous additions such as:
Roasted Red Peppers
Sun dried Tomatoes
Cayenne Pepper
Extra garlic
Numerous herbs
Refrigerate and eat within a few days.