This post may contain affiliate links. If you purchase something through these links, I may receive a commission at no extra charge to you. For more information, see my full disclosures here. Thinking about starting a blog? Check out my post on how to start a blog to get started today.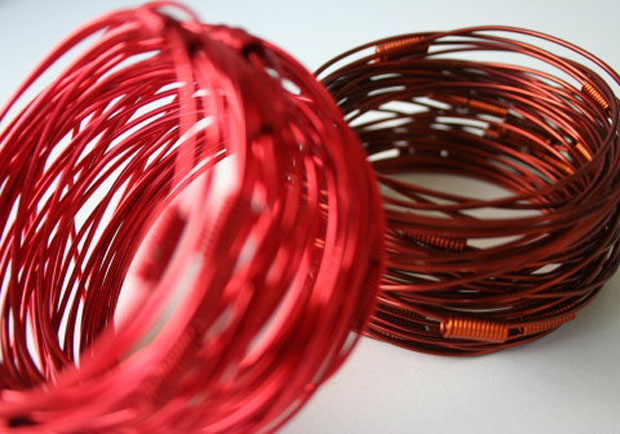 If you have a passion for recycled jewelry then you'll love Wired.
Chicago designer Melissa Kolbusz makes one of kind jewelry pieces from reclaimed and surplus industrial materials. Whether it's magnet wire or resistors; Kolbusz transforms these castoffs into works of art.
"Wired" creations consist of bracelets, necklaces, earrings and rings. Kolbusz creates pieces for both men and women. Ranging in price from $25 to $285; we find these unique jewelry items affordable and a great gift idea for anyone interested in material reuse.
You can purchase items at their website by clicking on Wired.