This post may contain affiliate links. I may receive a commission if you decide to make a purchase through my links. For more information, see my full disclosures here. Looking for FREE Canva templates, printable planners, cards, wall art, design elements, projects, activities, and more? Check out my Freebie Library Club.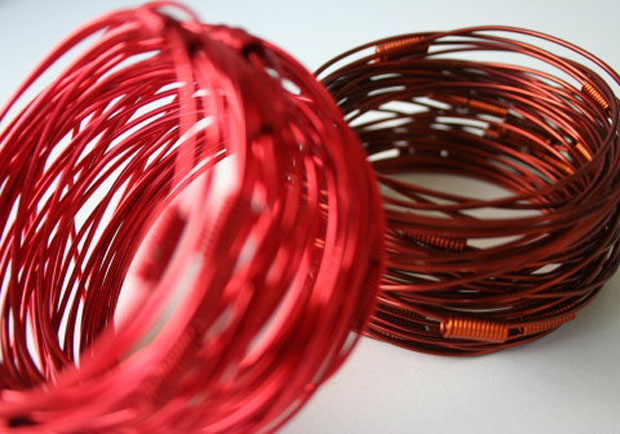 If you have a passion for recycled jewelry then you'll love Wired.
Chicago designer Melissa Kolbusz makes one of kind jewelry pieces from reclaimed and surplus industrial materials. Whether it's magnet wire or resistors; Kolbusz transforms these castoffs into works of art.
"Wired" creations consist of bracelets, necklaces, earrings and rings. Kolbusz creates pieces for both men and women. Ranging in price from $25 to $285; we find these unique jewelry items affordable and a great gift idea for anyone interested in material reuse.
You can purchase items at their website by clicking on Wired.