Keysearch Review: Keyword Competition Checker
This post may contain affiliate links. If you purchase something through these links, I may receive a commission at no extra charge to you. For more information, see my full disclosures here. Want to achieve financial freedom with your craft? Check out my Free Guide to get started today.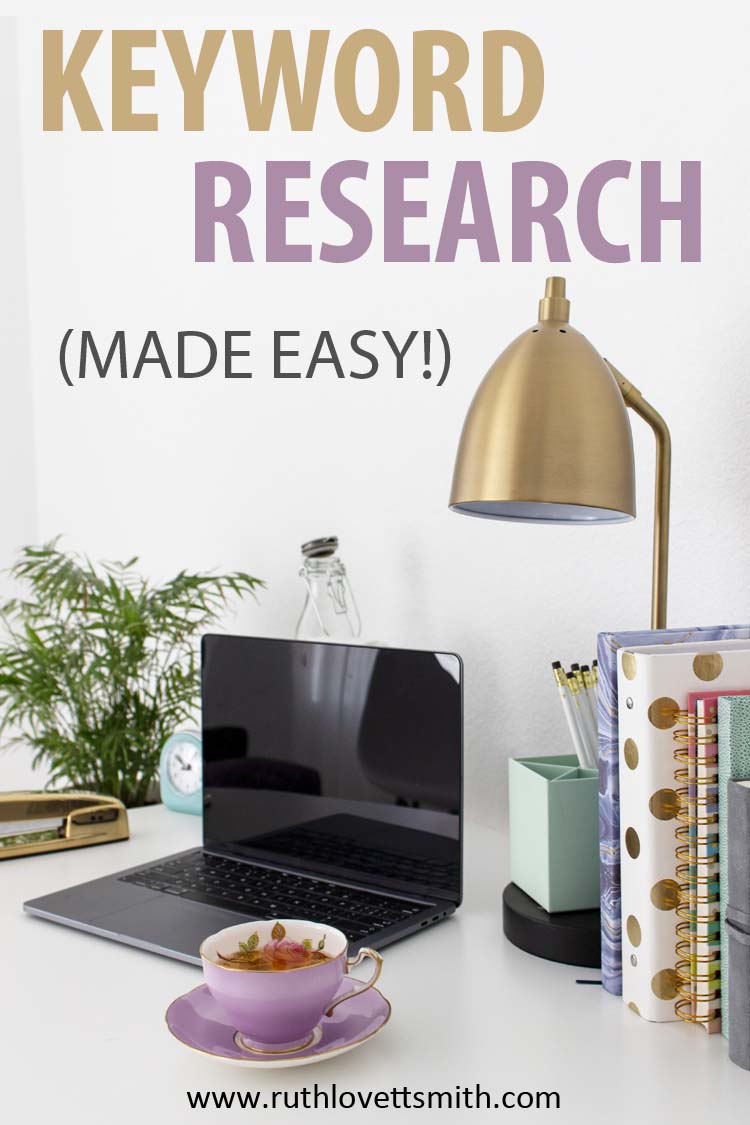 This Keysearch review covers the ins and outs of keyword research and why I think Keysearch is the best keyword competition checker for bloggers.
If you are looking for a better way to find keywords for your blog posts, AND learn how to rank in search engines, you've come to the right place.
In this post you will learn:
How to start keyword research.
Where to find keywords for your blog posts.
How to use Keysearch to find the BEST keywords.
I'll also cover why I love Keysearch, in this Keysearch review.
How to Start Keyword Research
If you want your blog posts to rank in search engines, finding the right keywords is an important part of the writing process.
Why do you want your blog posts to rank in search engines? Ranking blog posts bring traffic to your website, and website traffic leads to sales and conversions.
If you are blogging for fun, you don't need to worry about any of this. However, if you are blogging for business and profit; keyword research will help you with your end game.
What is a Keyword?
A keyword is a word, or phrase, that is relevant to your blog post topic.
A gardening blog might have a post on organic gardening. Organic gardening is a keyword. While this keyword phrase seems like a good keyword, it is not the best keyword for a beginner to intermediate blogger. Why? Because it is a keyword that is hard to rank for. I'll go over this in more detail in the section that covers how to use Keysearch.
What Makes a Great Keyword
A great keyword is one that has a high search volume number AND is a keyword you can rank for.
Search volume means the number of times individuals search for that word or phrase. Ranking means where your post is ranked in a search engine like Google. The top 3 results, on page one of a search engine, get the most clicks.
Too many bloggers choose keywords that they will never be able to rank for. They spend hours on a blog post that few people will see.
Finding a keyword, or phrase, that numerous people search for is step one. Finding a related keyword, or phrase, that you can rank for is step two.
Where to Find Keywords for Your Blog Posts
There are a number of ways in which you can find keywords. The key is in finding the best keywords for your blog and blog post.
Start out with the topic of your blog post. For example, organic gardening. This is a pretty broad topic that can be broken down into multiple categories and blog posts.
You can start by typing organic gardening into Google. Scroll to the bottom of the search engine results and you'll see "searches related to organic gardening". This information is based on real data, from real people, searching for information on these topics. These are new keywords and phrases you should consider.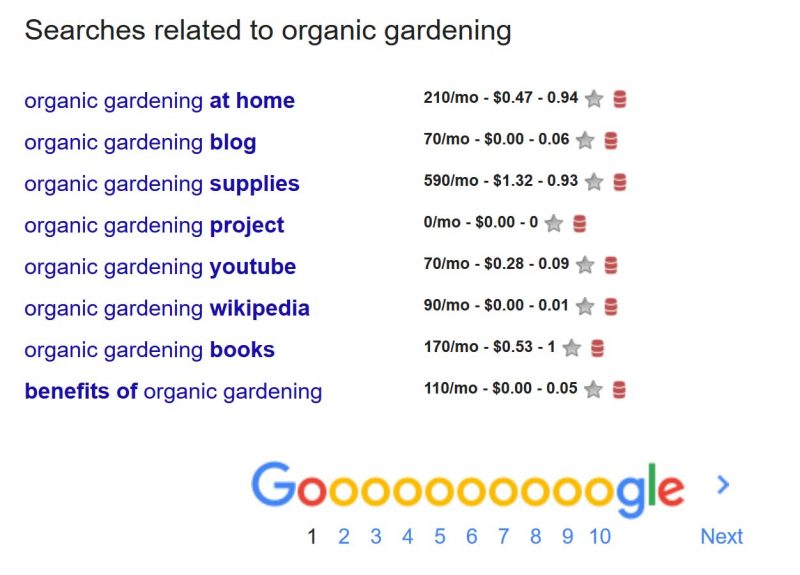 You can also do the same on Pinterest. Use the Pinterest search bar to search for your main keyword and see what additional keywords come up.
My post on how to find top ranking keywords goes into this in more detail.
How to Use Keysearch to Find the Best Keywords
Keysearch is a keyword research tool that can take you several steps further in your keyword research process. It's a fee based tool. However, it's one of the more inexpensive ones available.
Simply enter your keyword into the Keysearch tab and you'll learn:
The search volume for that keyword.
The top ten websites that rank for that keyword.
How difficult it will be for YOU to rank for that keyword.
PLUS hundreds of alternate keywords.
You can choose an alternate keyword as your new keyword. Or you can add it into your post as an additional keyword.
Keysearch Keyword Research Tips
Keysearch comes with several unique and interesting features. Following are some of the features I like the best, as well as tips on how to use them.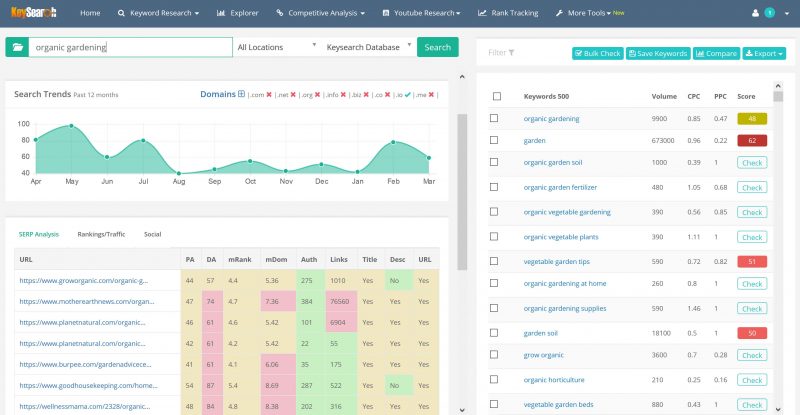 Keywords and Difficulty Scores
In the image above you can see that I used the keyword phrase "Organic Gardening" as an example. On the right hand side, of the image, you can see that approximately 9,900 people search for the term organic gardening per month. This is a great search number. However, the difficulty score of 48, and the yellow color, tells you that this term is more difficult to rank for.
If you are a new blogger, you want to check the additional keywords until you find a blue or green bar (and a keyword) that has a good search volume number. Keep in mind that finding a blue bar is like finding a unicorn, so look for green and be super happy if you find blue.
Finding LSI Keywords
You can also click on the Deep Analysis button (not shown in the image above) to get a list of LSI keywords, also known as latent semantic indexing. In other words, highly relevant keywords. Sometimes these keywords end up working better than your original keyword. Or you can use these LSI keywords within your post.
SERP Analysis
Another great feature, of Keysearch, is the SERP Analysis. Otherwise known as the Search Engine Results Page Analysis. This is a list of the top websites that are ranking for your particular keyword. You can find those on the left hand side of the above image. This information is extremely valuable. It tells you whether the keyword is used in the posts title, meta description, and URL; as well as how difficult it will be for you to outrank that post. The more green you see, the better. This means that you can likely write a more effective post that will eventually land in the top 10 search engine results.
My Lists
Keysearch allows you to create lists, and save keywords, so that you can refer back to them. I personally use this feature to save keywords I come across for later posts, as well as for current posts I am working on. For example, I have a list of easy ranking keywords. These are keywords I know I should be able to rank for, based on my research. Once I write a post, I'll wait one to two months and check back to see if I am ranking for that keyword.
Backlink Checker
The Backlink Checker lets you check your website and posts for backlinks. You can also check your competitor's websites and posts as well. Backlinks tell search engines that your content is popular. The more popular your content is, the higher chance you have of it getting ranked in the top 10. This feature helps you to determine whether you need to up your backlink game.
Professional Tip: While backlinks are an important part of your SEO strategy, I truly believe that good content will lead to backlinks over time. Focus your efforts on writing the best long form posts you can, rather than on backlink strategies.
Page Analyzer
The Page Analyzer feature is a great way to analyze your completed posts. Simply input your post URL and Keysearch will tell you what you need to fix to best optimize your post. Some items you will be able to fix on your own. Other items may be theme related.
Competitive Analysis Tool
Spy on your competitors! This has to be one of the best parts of Keysearch. Learn more in the next section.
These are just a few of the many features of Keysearch, and how they can help you with your posts and SEO. You can learn more about keyword research, and SEO, in my SEO tips and tricks post.
Why I Love Keysearch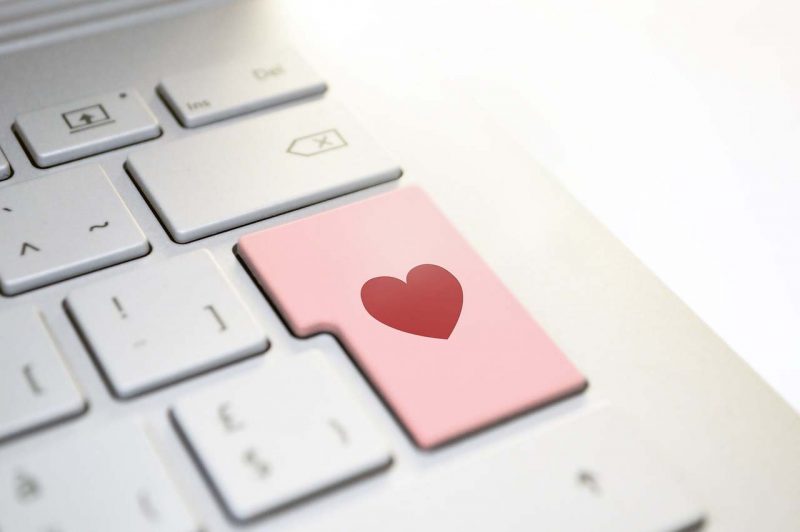 So why do I love Keysearch so much?
Keysearch is one of the easiest keyword research tools to use.
It is also one of the more inexpensive ones.
Keysearch gives you all the information you need to choose the right keyword that you can rank for.
Keysearch also lets you check what keywords other websites are ranking for. This means you can see what keywords your competition is ranking for, as well as if there are any keywords you are missing that you can rank for. This is where the Competitive Analysis tool comes in.
For example, we learned that GrowOrganic.com ranked first for the key phrase "Organic Gardening". If we enter GrowOrganic.com into the search bar of the Competitive Analysis tool, we get a list of all of the keywords that site is ranking for. In addition, we get the search volume numbers and search engine results position. This is a great way to come up with a list of new keywords and blog post ideas. It's also a great way to see what your competitors are writing about and ranking for.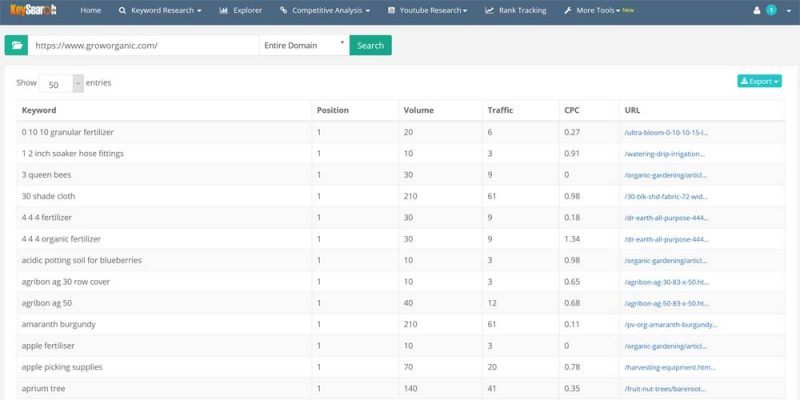 Keysearch Opportunity Finder
Keysearch recently released a new tool called Keysearch Opportunity Finder. This tool helps you to find places that are looking for guest posts, niche specific forums, as well as relevant blogs.
Simply enter your keyword, or phrase, into the search box and let Keysearch do the rest.
This is a great tool to use when you are looking to connect with other bloggers in your niche. It's also a great tool to use if you are looking to guest post and gain backlinks.
Keysearch Costs
Keysearch is relatively inexpensive compared to other keyword research tools. Their basic plan is $17 a month and their pro plan is $34 a month. An annual basic plan is $169 for the year and the pro annual plan is $279 for the year. (Prices current as of 4/2019.)
I personally have the annual basic plan and find it suits my needs perfectly. Use my Keysearch discount code, in the conclusion section below, for 20% off.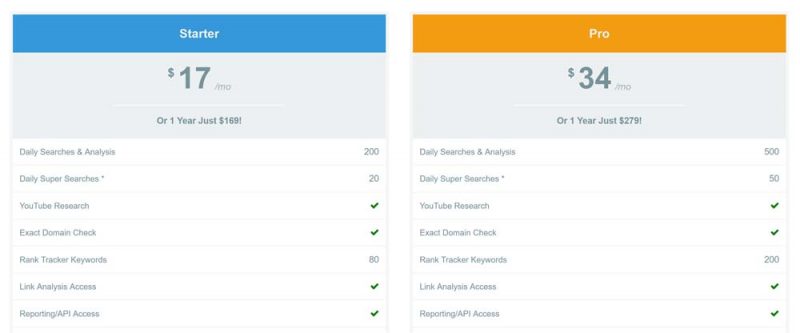 Keysearch Review Conclusion
There are numerous keyword research tools available. Some are free and can help you get by with the basics. However, if you really want to up your keyword research game, you should invest in a tool that is easy to use and has numerous features.
If you have the money to spend, I would recommend SEMrush as they offer a free trial and have numerous helpful features (like a site audit). However, beginner to intermediate bloggers do quite well with Keysearch.
I personally have an annual Keysearch membership and use SEMrush, on a month to month basis, as needed.
To learn more about Keysearch click on Try Keysearch, and enter the Keysearch coupon code KSDISC for 20% off.
If you've tried Keysearch, or another keyword research tool, share your thoughts in the comment section below.