Weekly Recipe: Egg Free Chocolate Chip Muffins
This post may contain affiliate links. I may receive a commission if you decide to make a purchase through my links. For more information, see my full disclosures here. Looking for FREE Canva templates, printable planners, cards, wall art, design elements, projects, activities, and more? Check out my Freebie Library Club.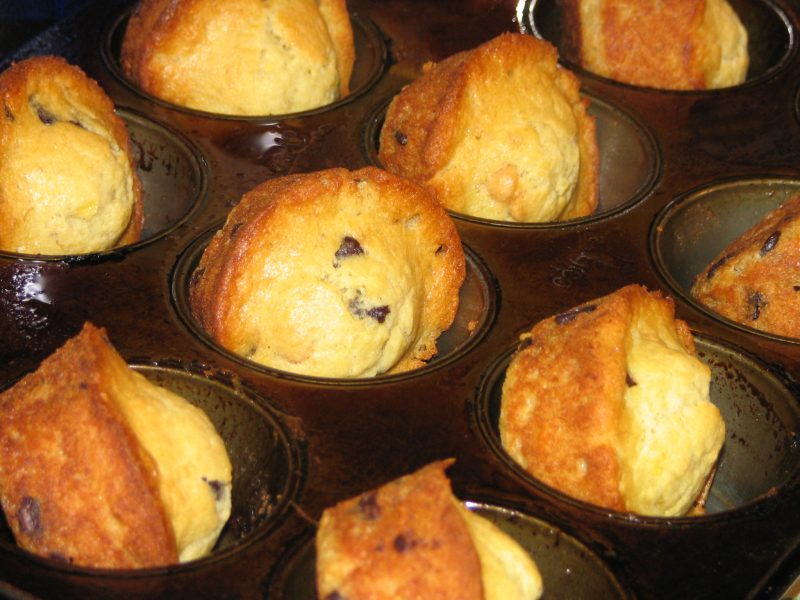 Egg free muffins are hard to come by in the store, so we make them from scratch. This recipe is so quick and easy that you'll have warm muffins in hand within thirty minutes.
Ingredients
2 cups all purpose flour
1/2 cup granulated sugar
3 teaspoons baking powder
1 teaspoon baking soda
1 tablespoon lemon juice
1 cup half and half (or light cream or milk)
1/2 cup applesauce
1/2-1 cup chocolate chips (we use mini chips, you can also use blueberries or other fruit instead)
Directions
Preheat oven to 350 degrees F. Use muffin liners or lightly grease twelve large muffin cups or 24 small ones.
In a large bowl combine all ingredients except chocolate chips (or fruit if using).
When batter is mixed, add in enough chocolate chips to suit your tastes.
Batter should be thick but not too dry. If it's dry, try adding a small amount of additional applesauce or half and half.
Spoon batter into prepared cups filling halfway. We like to sprinkle the tops with a bit of brown sugar and some mini chips.
Cook for 15-20 minutes until muffins raise and set.
These are great eaten warm-enjoy!