Weekly Recipe: Mandarin Orange Salad
This post may contain affiliate links. I may receive a commission if you decide to make a purchase through my links. For more information, see my full disclosures here. Looking for FREE Canva templates, printable planners, cards, wall art, design elements, projects, activities, and more? Check out my Freebie Library Club.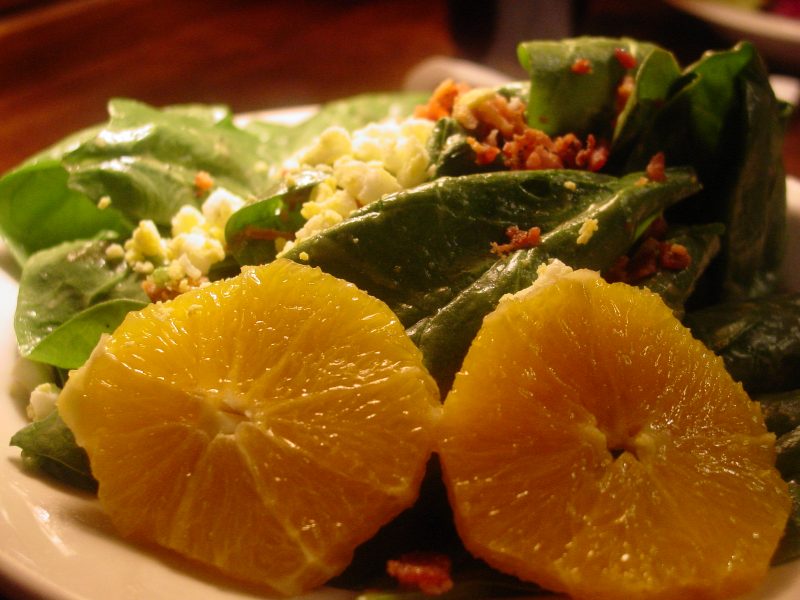 We all have those nights when we just don't feel like cooking. Instead of resorting to take out, try making a quick and healthy salad with ingredients you can keep on hand.
Here's what you will need:
1 11 oz package of fresh baby spinach
1 cup of shredded carrots
½ cup sliced almonds (toasted-optional)
1 8oz can mandarin oranges
Briannas Rich Poppy Seed Salad Dressing (or dressing of your choice)
Flavor builders: crumbled bacon and or crumbled goat cheese (optional).
Instructions:
Toast almonds on a baking sheet in an oven preheated to 350 degrees F until they are slightly brown. (Be careful not to burn). Drain the can of mandarin oranges and toss with the spinach, carrots, and cooled almonds. Top with optional flavor builders and dressing of your choice. Yields approximately 4-6 servings. We told you it was easy.
Why Briannas Dressing? We love the sweet, rich, and creamy taste of the Poppy Seed salad dressing. It's great with fruit or as a Cole Slaw dressing. It's made with all natural ingredients, no artificial anything, and MSG free. You can buy it at your local gourmet or grocery store, or at the company web site: briannassaladdressing.elsstore.com.
Do you have a favorite salad dressing or salad recipe? Let us know in the comments section below or visit our forum and share your recipe.