Weekly Recipe: Roasted Root Vegetables
This post may contain affiliate links. I may receive a commission if you decide to make a purchase through my links. For more information, see my full disclosures here. Looking for FREE Canva templates, printable planners, cards, wall art, design elements, projects, activities, and more? Check out my Freebie Library Club.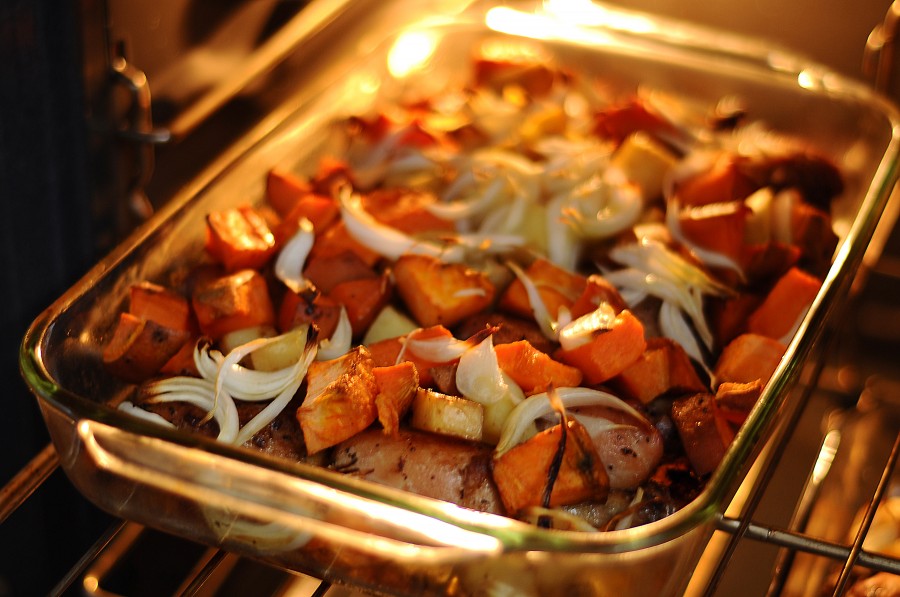 One way to live a sustainable life is to eat foods grown close to home. When the weather gets cold nothing is more comforting than roasted foods, and root vegetables are more readily available locally this time of year.  Root vegetables also taste great, are low in calories, and are high in fiber. Luckily roasting is an easy way to cook as well.
Here's what you will need:
2-3 lbs of root vegetables (carrots, potatoes, parsnips, turnips) peeled and cut into one inch pieces
2 whole heads of garlic unpeeled and separated into cloves
2-3 sprigs fresh rosemary and/or thyme
freshly ground black pepper
sea salt
olive oil
Instructions:
1. Preheat oven to 400 degrees F.
2. Place root vegetables, garlic, and herbs in a large roasting pan.
3. Toss the vegetable mixture with olive oil, sea salt, and pepper to taste. Be sure not to crowd the vegetables.
4. Roast the mixture for 20-30 minutes, stir, then roast for another 20-30 minutes more. Vegetables are ready when they are tender and evenly browned.
Serve with a side salad and protein of your choice. Yields approximately 4-6 servings.