CSA: Community Supported Agriculture
This post may contain affiliate links. I may receive a commission if you decide to make a purchase through my links. For more information, see my full disclosures here. Looking for FREE Canva templates, printable planners, cards, wall art, design elements, projects, activities, and more? Check out my Freebie Library Club.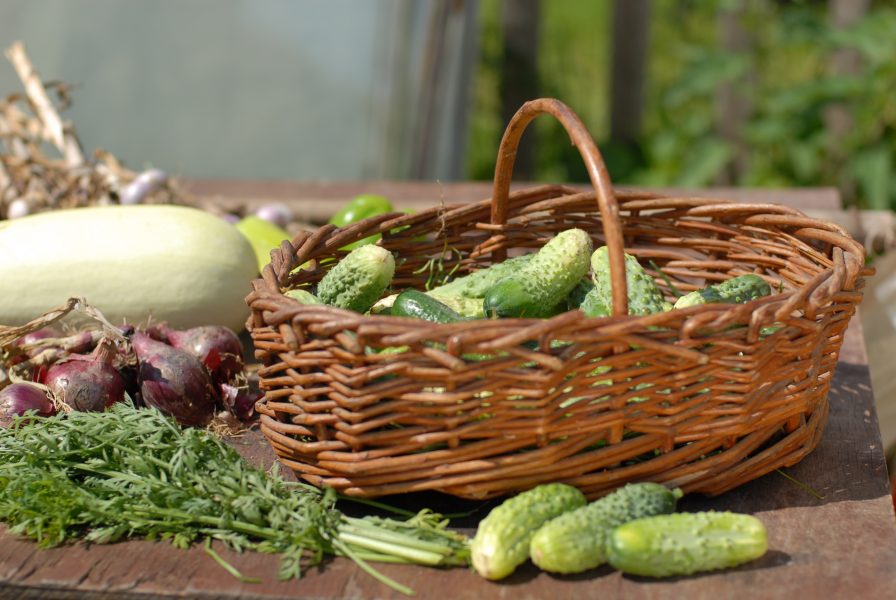 It's January and farmers across the country are already thinking about the summer season. There is a long list of things to be done and many require an upfront financial commitment. To help offset the preseaon cost, many farmers offer a CSA program.
CSA, or Community Supported Agriculture, is in essence a farm share. You pay a fee to the farmer in the winter and in turn he offers you a share of produce harvested throughout the summer season. Some farms offer only vegetables, while others include herbs, fruit, and flowers as well. Produce varies by region and season.
Many programs offer full and half shares, and the produce is often organic or grown using IPM methods. IPM, which stands for Integrated Pest Management, is a very effective and environmentally sensitive approach to pest management. Farmers who implement IPM methods often start with pest prevention; which includes choosing pest resistant varieties and rotating crops. They also monitor and identify pests. Not all pests are harmful and many can be beneficial. Lastly, they set an action threshold which is a level at which pests may pose an economic threat. Many farmers are willing to lose some amount of produce to pests before resorting to other methods.
CSA shares range in price depending on geographic location, size of the farm, as well as produce that is offered. Currently in the Northeast, prices range from $300 to $500 for a full share for the season. A season typically lasts 10-12 weeks. This equates to about $25 to $50 a week for organic or near organic produce. A full share will usually feed a family of 4 and then some.
CSA's are becoming so popular that many farms are offering options by season. In the Northeast, winter shares are brought in from farms in warmer climates but still closer to home. There are also farms that offer meat shares in which you receive a cooler of frozen free range and antibiotic free meat on a monthly basis. Fish shares are now becoming available in select states as well.
The benefits of a CSA are numerous and too long to list, but here are a few:
1. Fresh (often picked the day of delivery) produce that is organic or near organic at a reasonable price.
2. Variety you might not find at your local grocer.
3. Support of local farms and farmers which keep them in business and provide local jobs.
4. Less food shipping trucks on the road.
5. Less grocery store stops for you; which means less driving, less gas, and less cars on the road. (CSA's typically have drop offs in or nearby members' hometowns.)
6. Less produce packaging materials, less waste, less landfill.
7. Farm visits: a wonderful enrichment opportunity for you and your children to learn and see where your food comes from.
Be sure to look into and sign up for your CSA now. They are becoming so popular that it is not uncommon for shares to sell out. For more information visit the US Dept of Agriculture or your own state department web site. Already a CSA member? Leave us a note in the comments section and let us know how it's working out for you.