Will Write for Food: Tips for Food Bloggers
This post may contain affiliate links. I may receive a commission if you decide to make a purchase through my links. For more information, see my full disclosures here. Looking for FREE Canva templates, printable planners, cards, wall art, design elements, projects, activities, and more? Check out my Freebie Library Club.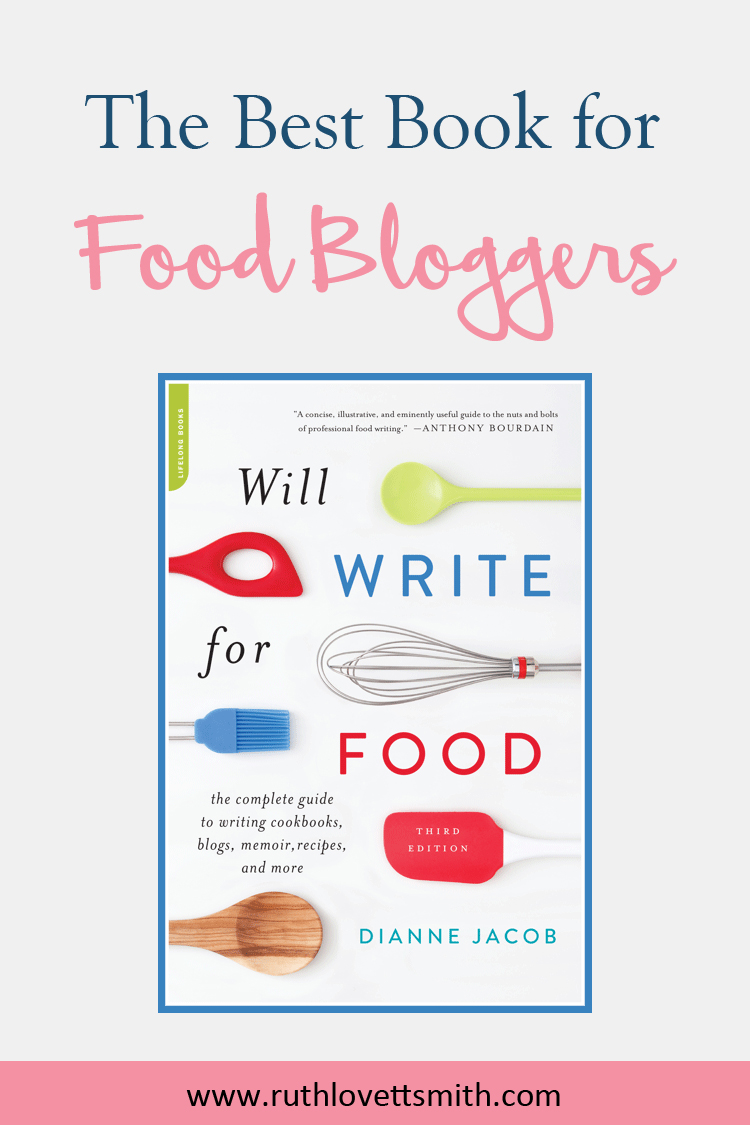 Food bloggers love this book by Dianne Jacob: "Will Write for Food".
"Will Write for Food" is a complete guide to writing cookbooks, blogs, memoir, recipes, and more. It covers exactly what food writing is, delves into the different types of food writing, has insight from numerous well known food writers and food bloggers, and includes several writing exercises; all wrapped up into twelve distinct chapters.
The third edition chapters are as follows:
What, Exactly, Is Food Writing?
The Gastrononical You
The Food Writer's Mise en Place
On Food and Blogging
Going Solo as a Freelance Writer
Dining Out
The Cookbook You've Always Wanted to Write
Mastering the Art of Recipe Writing
Crafting Memoir and Nonfiction
A Recipe for Good Fiction
Hot to Get Your Book Published
Bringing Home the Bacon
If you are willing to spend the money, this is a great book for non food bloggers as well. You can apply many of the lessons and ideas to any type of niche. For instance, chapter four includes overall themes and ideas for writing blog posts such as:
Start a conversation.
Make an argument.
Tell a story.
Talk about a book, movie, or product.
Give away a product.
Hook on to an upcoming event.
Surprise your readers.
If you are looking to grow your blog, or writing career, consider picking up a copy of "Will Write for Food". Then share what you think in the comments section below, or in a blog post!
Save