Alltrue Review, Bankruptcy Update, and Alltrue Response
This post may contain affiliate links. I may receive a commission if you decide to make a purchase through my links. For more information, see my full disclosures here. Looking for FREE Canva templates, printable planners, cards, wall art, design elements, projects, activities, and more? Check out my Freebie Library Club.
This Alltrue review includes an Alltrue bankruptcy update, Alltrue response to their recent closure, and where the company stands today.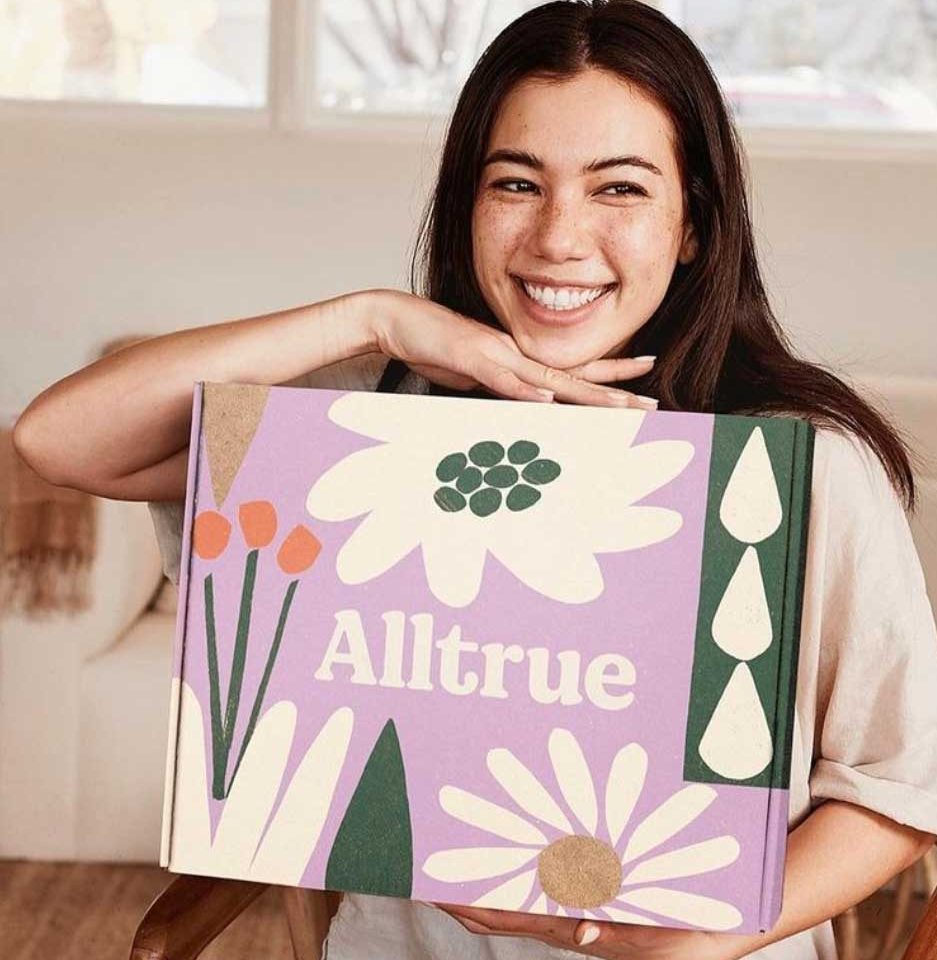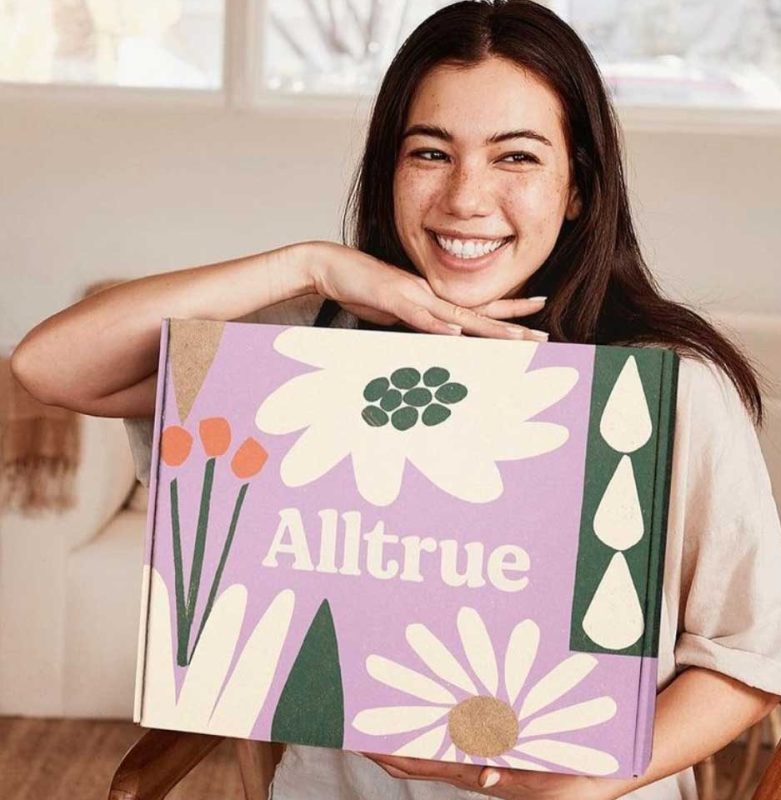 Alltrue Review Update
This Alltrue review update is for former Causebox and Alltrue members who are dealing with the aftermath of Alltrue temporarily shutting down. If you are new to Alltrue, and have landed on this post, read on for more information.
Did Alltrue File for Bankruptcy?
Alltrue did not file for bankruptcy. However, they did follow through with a legal alternative to bankruptcy. Following is some information from two Reddit threads.
"I worked at alltrue. Every employee was terminated with less than 24 hours notice last Tuesday April 12th." Reddit poster 13579-13579
""Assignment for the benefit of creditors," or ABC is a legal alternative to bankruptcy. Alltrue will work with a law firm that specialize in liquidating insolvent businesses. Basically, AT will liquidate its assets and pay off its creditors (for a percentage of what it is able to sell their assets for), while AT and its co-owners move forward with their lives. This option generally works well if the business is a corporation or LLC with a lot of debts and assets. A large liquidation can take months or years to wind up." Reddit poster AllTrueAllLies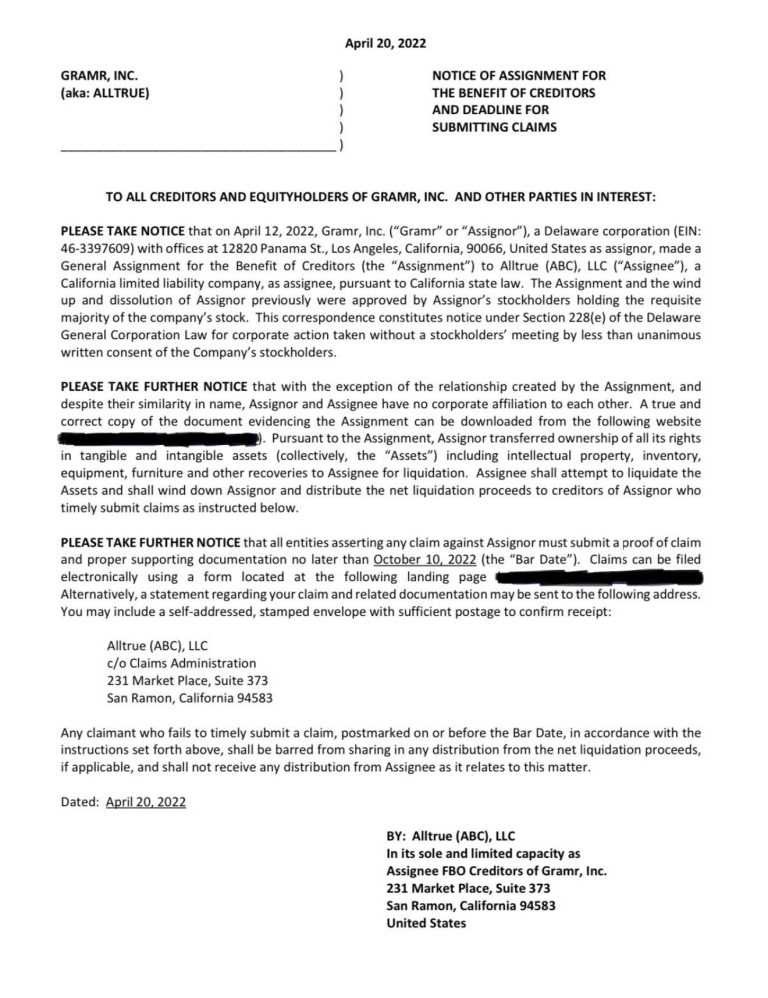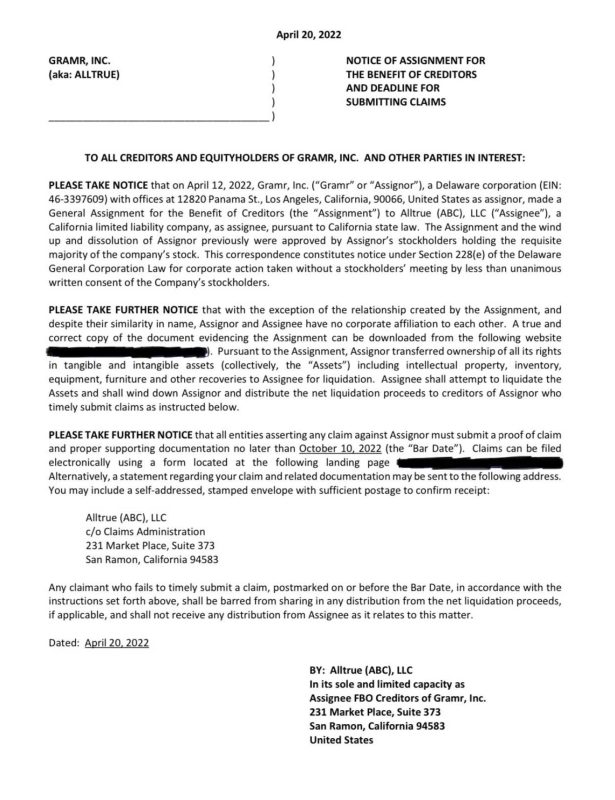 Is Alltrue Open for Business?
After a brief shut down in April through June of 2022, Alltrue has reopened its doors under new ownership. Unfortunately this does not mean that all former members will be receiving their boxes. I received the following email from Alltrue titled:
Alltrue is Back: Updates & Changes
Hello,

We hope this email finds you well, and we apologize for the lack of communication over the past few months. Gramr Inc., the prior owner of Alltrue, was forced to restructure through a bankruptcy alternative called an Assignment for the Benefit of Creditors, and the team was unable to communicate throughout the process.

While we are excited to announce the Alltrue brand was acquired and will resume operations, we regret to inform you that although the Alltrue brand was acquired and will resume operations, we will not be able to fulfill your open Alltrue orders placed prior to Gramr Inc.'s assignment on April 12th.

Below we have provided you information on what has happened over the past few months and how to request a chargeback from your bank. We have also included a discount code that will allow you to sign up for a new plan if you would like to continue your membership. We apologize that we don't have better news for you but hope to serve you in the future should you choose to continue this journey and restart your Alltrue membership.
What happened?
In mid-April, Gramr Inc., the former owner of Alltrue, was in a difficult financial position and had to restructure through a bankruptcy alternative, called an Assignment for the Benefit of Creditors.
Until a resolution was reached about the future of the company, the team was legally unable to comment about the situation publicly.
The good news: Alltrue will be able to continue on its mission. New investors acquired the assets of Gramr Inc., including the Alltrue brand, and are committed to preserving the product experience and the things you love most about your Alltrue membership, while improving core operations and shipping timelines.
What's next?
Our records indicate that your membership was either set to cancel or had already filed a chargeback, this means that we will not be able to fulfill boxes or orders that you may have previously paid for with the Alltrue before the assignment and sale of the business.
We apologize that we do not have better news than this but we have some additional information below that we hope will help you.
You may still be able to receive a refund from your bank for any product that you did not receive. If you used a credit card as your method of payment, here is an article with general guidance about chargebacks and how to pursue them. If you used PayPal as your payment method, follow this link for guidance about refunds.
The Spring Box will ship in the next two weeks and we would love to continue your Alltrue journey! As a courtesy for working through this challenge with us, we are offering you a unique discount, at our best possible rate: Use this code for $30 off of your Spring Box.
Use this code for $50 off of an Annual Membership.
Whether or not you choose to renew, as part of our effort to ease the difficulty of this transition, we are providing you one year of free-access to our Add-On Market ($40/year in value). You do not need to do anything, your current login will grant you market access regardless of your membership status. We have some tech work to do to enable this feature for you, but it will be available before any future market.
As part of this transition, we're committed to being transparent with the community, and to making changes that will allow us to ship boxes at the beginning of each season. We know how important this is to you, and it is one of our top priorities.

We appreciate your patience as we work to respond to individual support inquiries while rebuilding our support team. We're excited to continue the Alltrue mission and bring awareness to the best sustainable and ethical products and brands.

Thank you,
Team Alltrue
What Does This Mean for Former Members?
I have scoured Alltrue's social media and there are numerous comments and complaints from former Alltrue members. Per responses from Alltrue on Instagram, "if your membership is showing as active in your Account Page, you will be receiving your seasonal box(es) and no further action is necessary on your end." "If your membership shows as "expired", and you no longer see a membership plan under 'My Memberships' on your account page, unfortunately the new acquiring company will not be able to service your orders."
For example, I paid (in full) for a new annual membership on 12/3/21. I received the Winter box. One box, out of four, that Alltrue owes me. When Alltrue shut its doors, I chose to cancel my annual renewal so that I would not receive any further membership fees going forward. Even though Alltrue owes me boxes from my membership, they are considering my account canceled and will not be shipping the boxes that they owe me.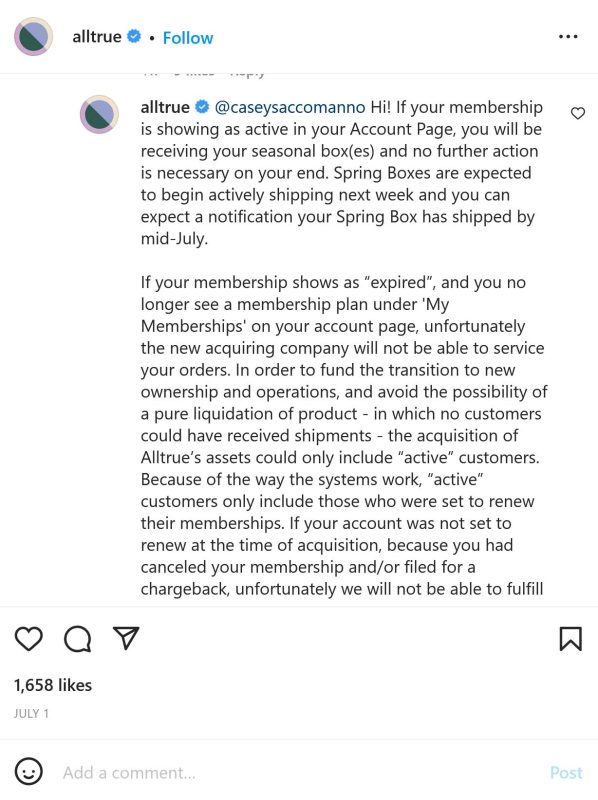 What Can I Do?
Here are some things you can do if you feel that Alltrue still owes you products. I'm not a lawyer, so please don't take this information or post as legal advice. These are just my thoughts for how to move forward.
Contact Alltrue
You can start by reaching out to Alltrue at the various email addresses listed below. However, understand that as of 4/22/22 I have not received a response from Alltrue regarding earlier emails. If you plan to pursue this via your credit card company, stating you've emailed Alltrue and have not received a response is a good first step.
Contact Your Credit Card Company
You can also contact the credit card company, or payment method, you used to pay for your membership. They might be able to help you with whether you can refuse any recent charges, or what steps you might need to take next.
Several posters, in the Reddit threads, shared that they were able to have success with their credit card companies. I personally called my credit card company back in April. I explained the situation and was able to file a chargeback, and eventually get some money credited back to my credit card.
Who Can I Contact at Alltrue?
Following are email addresses from the Alltrue website.
Membership, Shipping, and Customer Service
Marketing
Media and Press
Alltrue Review Final Thoughts
I want to share my final thoughts on Alltrue and this situation. I'm a paying member, just like many of you. I've been a member on and off since 2017, when Alltrue was Causebox. I have been a long time member because I truly enjoy the products, and the idea of supporting forward thinking businesses. This Alltrue review has always been a place where I share Alltrue spoilers, and my honest thoughts.
It's not uncommon for businesses to shut their doors, or file for bankruptcy. The last 2 to 3 years have been rough for businesses what with Covid, shipping issues and delays, manufacturing difficulties, rising gas prices, etc. Those things I understand and can empathize with.
However, like many of you, I feel frustration and disappointment. Most companies don't dissolve overnight. It's unfortunate that Alltrue continued forward with advertising, marketing, and selling a Spring box that many members are unlikely to receive. It's also unfortunate that the new owners are currently not being transparent about who is behind the "new" Alltrue.
Going forward, I will continue to support the subscription boxes and products that I love. Perhaps with a little more research regarding company financials when possible. I also plan to shop more locally, and support artisan and forward thinking companies directly. I hope you consider doing the same.
Feel free to use the comments section to share any other Alltrue updates you hear, or other sustainable products and companies you love. A special thank you to commenter Samantha, and Reddit poster AllTrueAllLies for sharing the original Alltrue closure information with us.
Frequently Asked Questions
This FAQ section is a brief overview of common questions. These questions also cover the history of Alltrue, for those who are not familiar.
Is Causebox now Alltrue?
Yes, Causebox is now Alltrue. Causebox made the brand switch to Alltrue to better represent their broader commitment to providing members more ways to expand their social and environmental consciousness.
When did Causebox become Alltrue?
Causebox made the brand switch to Alltrue in May 2021.
Who owns Alltrue?
Matt Richardson and Brett McCollum are the co-founders of Alltrue. They both live in California. In April 2022 the owners had to restructure through a bankruptcy alternative, called an Assignment for the Benefit of Creditors. New investors acquired the assets of Gramr Inc., including the Alltrue brand.
How does Alltrue work?
Alltrue offers two different types of memberships; seasonal memberships and annual memberships. All members receive a quarterly subscription box filled with 6-8 curated products for that particular season.
How much does Alltrue Cost?
Alltrue costs $54.95 + tax for annual members, and $59.95 + tax for quarterly (seasonal) members. Free shipping is available in the contiguous USA. Shipping is $7.95 to Canada, Hawaii, Alaska, and US Territories.
When do Alltrue boxes ship?
Alltrue boxes generally ship within the first two to four weeks of the season. Winter boxes ship in December, Spring boxes ship in March, Summer boxes ship in June, and Fall boxes ship in September.
Is Alltrue Easy to Cancel?
In the past Alltrue was extremely easy to cancel. However, I am no longer a member and can not say whether their cancellation process is still the same.
The following is how you would cancel a membership in the past: Use your Alltrue login to log into your account. Go to the "My Account" section, click on "Subscriptions", scroll to "Subscription Plans", click on the 3 dots and select "Unsubscribe".