Alltrue Bankruptcy Rumors – Is Alltrue Closing Down?
This Alltrue post includes updates on the Alltrue bankruptcy rumors, and whether Alltrue is closing down permanently.
This post may contain affiliate links, meaning I may receive a commission if you decide to make a purchase through my links, at no cost to you. For more information, see my full disclosures here. Want to turn your creative ideas into a profitable business? Check out my FREE Craft to Business Guide to get started today.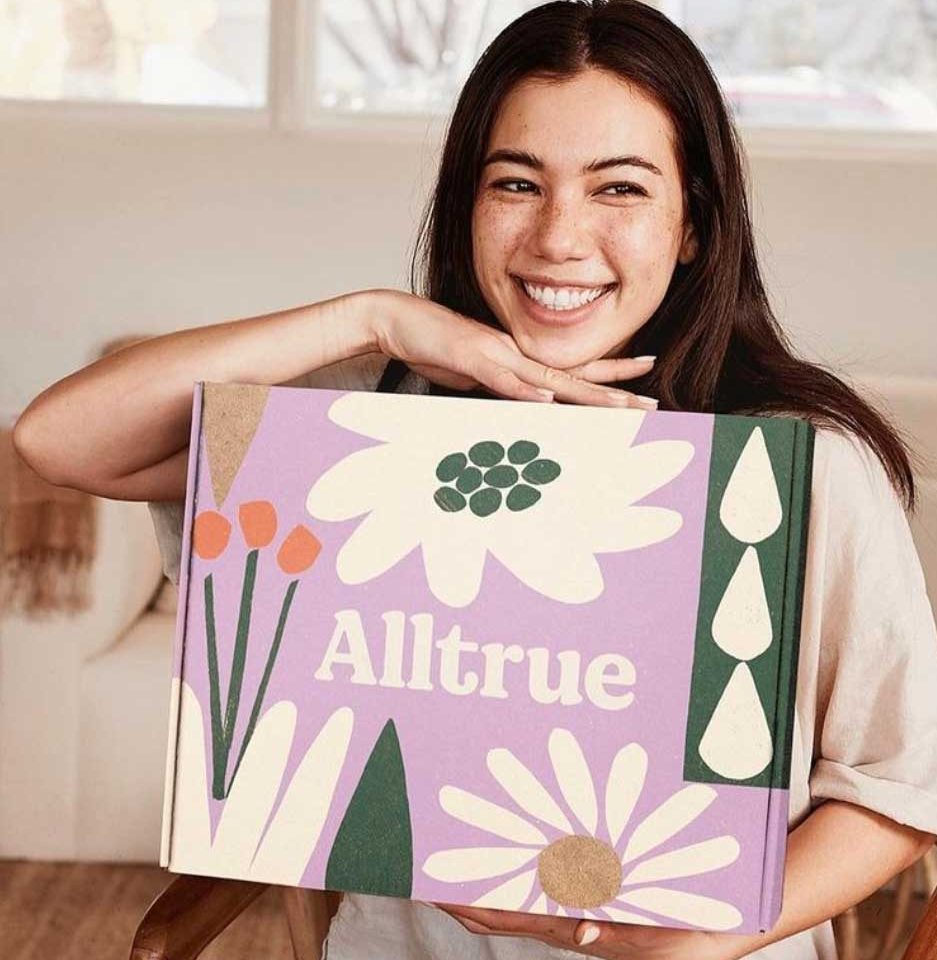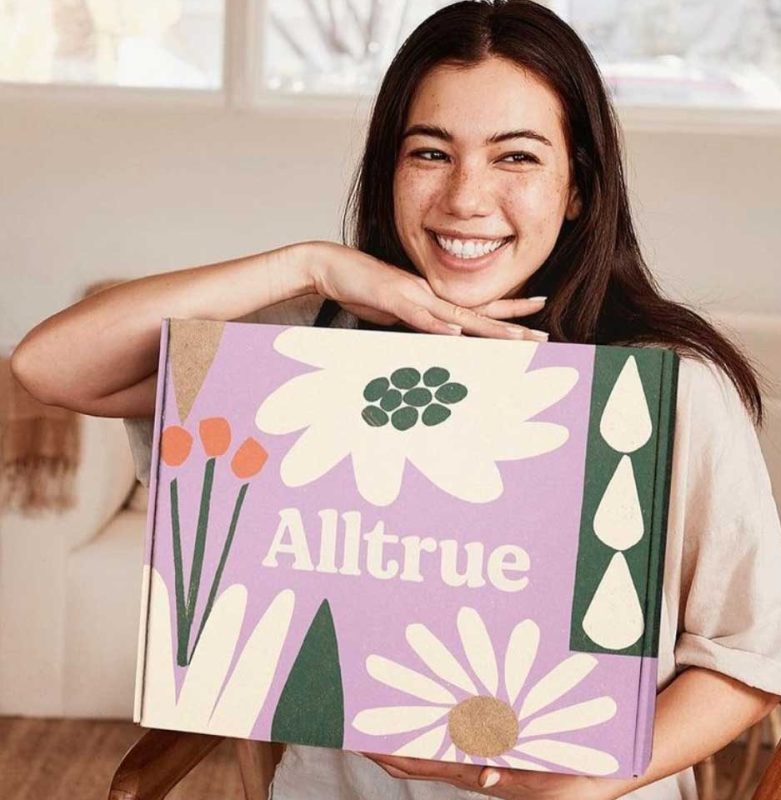 Important Notice Regarding Alltrue
It has been brought to my attention that Alltrue may have filed for bankruptcy. (Thank you to commenter Samantha for the tip.) I have reached out to Alltrue to determine if this information is true, and to see how current customers will be handled. Unfortunately, I have not received a response. I will post back updates on any information I receive.
*Please be aware that as of 4/22/22 Alltrue has not made a statement regarding whether any of the following claims, statements, documents, or information is true. None of this information has been verified by Alltrue.
Is Alltrue Filing for Bankruptcy?
As I mentioned above, Alltrue has not responded to my emails. They have also not made a statement whether any information being shared is true. Following is some information that has been shared in two Reddit threads linked to and mentioned below.
"I worked at alltrue. Every employee was terminated with less than 24 hours notice last Tuesday April 12th." Reddit poster 13579-13579
""Assignment for the benefit of creditors," or ABC is a legal alternative to bankruptcy. Alltrue will work with a law firm that specialize in liquidating insolvent businesses. Basically, AT will liquidate its assets and pay off its creditors (for a percentage of what it is able to sell their assets for), while AT and its co-owners move forward with their lives. This option generally works well if the business is a corporation or LLC with a lot of debts and assets. A large liquidation can take months or years to wind up." Reddit poster AllTrueAllLies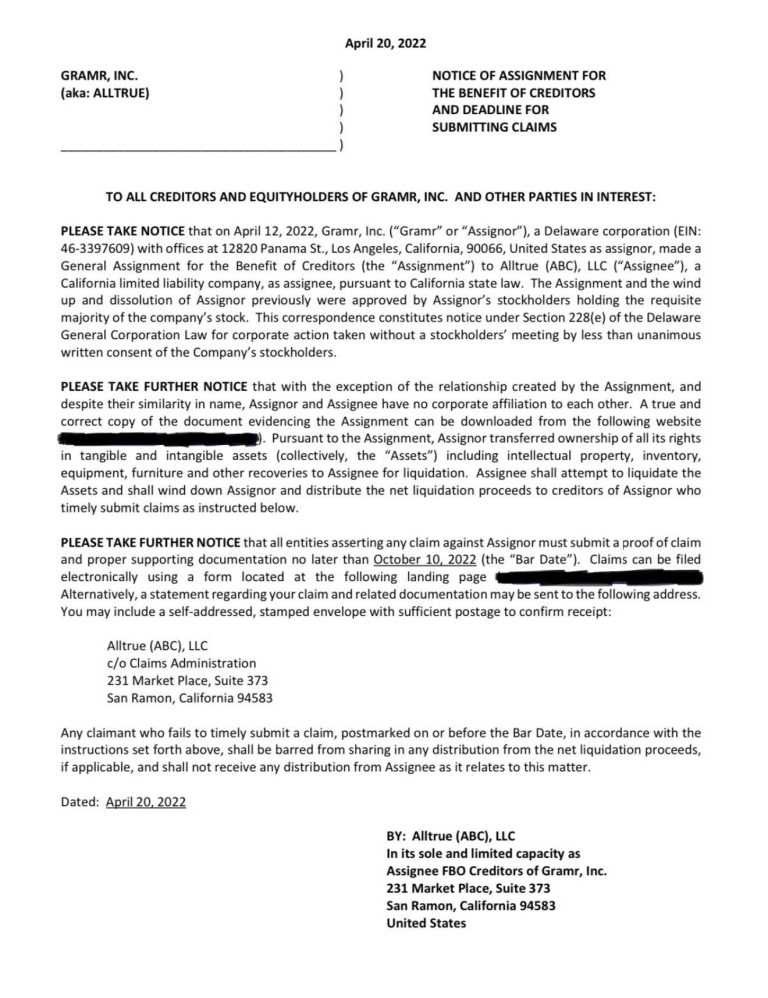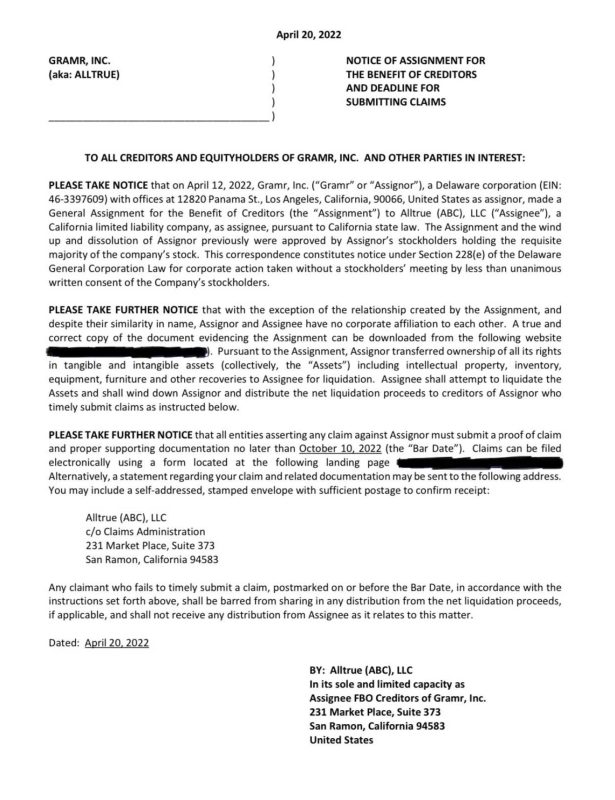 Is Alltrue Closing Down?
At this point, it is likely that Alltrue may be closing its doors. Following is what we do know.
Where is This Information Coming From?
Reader Samantha shared a comment to a Reddit thread in the comments section of this post on 4/18/22. I read all of the posts in the thread and immediately contacted Alltrue for information and a response. I assumed that I would receive a prompt response if the information wasn't true. If any of the information is true, I'm sure Alltrue can not respond for legal reasons.
Reddit poster AllTrueAllLies also shared the "Assignment for the Benefit of Creditors" information posted above. You can find that in this Reddit thread. She/he mentions in the thread that their sister in law is a corporate attorney. So it would seem that this person has access to more detailed and legal information. However, I can't confirm that this information is 100% true.
Who Can I Contact at Alltrue?
I have reached out to Alltrue via email twice, at the following emails, since hearing about these allegations. As of 4/22/22, I have not received a response. Following are email addresses that are listed on the Alltrue website.
Membership, Shipping, and Customer Service
Marketing
Media and Press
What Can I Do?
Here are some things you can do while you wait for more information surrounding this situation. I'm not a lawyer, so please don't take this information or post as legal advice. These are just my thoughts for how to move forward. You can also do nothing and wait to see what happens with Alltrue.
Contact Alltrue
You can start by reaching out to Alltrue at the various email addresses listed above. However, understand that as of 4/22/22 I have not received a response from Alltrue. If you plan to pursue this via your credit card company, stating you've emailed Alltrue and have not received a response is a good first step.
Contact Your Credit Card Company
You can also contact the credit card company, or payment method, you used to pay for your membership. They might be able to help you with whether you can refuse any recent charges, or what steps you might need to take next. Several posters in the Reddit threads, linked above, shared that they were able to have success with their credit card companies.
Round Up Your Receipts
You may want make a file of any receipts, and take screenshots of your account pages as proof of your membership and what boxes you have left. For example, my membership page still lists my Spring 2022 box as awaiting shipment. The last live warehouse update is listed as March 30th and is titled "Spring Boxes are Shipping".
Cancel Your Alltrue Membership
Lastly, you may want to cancel your membership all together. I have an annual membership and am still expecting three more boxes. Canceling my membership is not likely to affect these boxes. (Meaning per Alltrue terms I won't receive a refund from them.) However, it should prevent any further charges from taking place. The FAQ section below covers how to cancel your Alltrue membership.
Final Thoughts on Alltrue
I want to share my final thoughts on Alltrue and this situation. I'm a paying member, just like many of you. I've been a member on and off since 2017, when Alltrue was Causebox. I have been a long time member because I truly enjoy the products, and the idea of supporting forward thinking businesses.
It's not uncommon for businesses to shut their doors, or file for bankruptcy. The last 2 to 3 years have been rough for businesses what with Covid, shipping issues and delays, manufacturing difficulties, rising gas prices, etc. Those things I understand and can empathize with.
However, like many of you, I am disappointed and frustrated. Most companies don't dissolve overnight. It's unfortunate that Alltrue continued forward with advertising, marketing, and selling a Spring box that many members are unlikely to receive. On the other hand, perhaps Alltrue was hoping for a boom in membership this Spring season so that they could keep their doors open. Either way, it's a lesson learned.
Going forward, I will continue to support the subscription boxes and products that I love. Perhaps with a little more research regarding company financials when possible. I also plan to shop more locally, and support artisan and forward thinking companies directly. I hope you consider doing the same.
Feel free to use the comments section to share any other Alltrue updates you hear, or other sustainable products and companies you love. A special thank you to commenter Samantha, and Reddit poster AllTrueAllLies for sharing this information with us.
Frequently Asked Questions.
This FAQ section is a brief overview of common questions that are often asked. These questions also cover the history of Alltrue, for those who are not familiar. Keep in mind that as of 4/22/22, you can no longer purchase an Alltrue membership. If you have any other questions, please feel free to ask them in the comments section below.
Is Causebox now Alltrue?
Yes, Causebox is now Alltrue. Causebox made the brand switch to Alltrue to better represent their broader commitment to providing members more ways to expand their social and environmental consciousness.
When did Causebox become Alltrue?
Causebox made the brand switch to Alltrue in May 2021.
Who owns Alltrue?
Matt Richardson and Brett McCollum are the co-founders of Alltrue. They both live in California.
How does Alltrue work?
Alltrue offers two different types of memberships; seasonal memberships and annual memberships. All members receive a quarterly subscription box filled with 6-8 curated products for that particular season.
How much does Alltrue Cost?
Alltrue costs $54.95 + tax for annual members, and $59.95 + tax for quarterly (seasonal) members. Free shipping is available in the contiguous USA. Shipping is $7.95 to Canada, Hawaii, Alaska, and US Territories.
When do Alltrue boxes ship?
Alltrue boxes generally ship within the first two to four weeks of the season. Winter boxes ship in December, Spring boxes ship in March, Summer boxes ship in June, and Fall boxes ship in September.
Is Alltrue Easy to Cancel?
Yes! If you decide to take a break, or aren't enjoying your box, Alltrue is super easy to cancel. Simply use your Alltrue login to log into your account. Go to the "My Account" section, click on "Subscriptions", scroll to "Subscription Plans", click on the 3 dots and select "Unsubscribe". Should you have any questions, you can always contact customer service. They are always friendly and easy to work with.