Sara Blakely MasterClass Review
This post may contain affiliate links. I may receive a commission if you decide to make a purchase through my links. For more information, see my full disclosures here. Looking for FREE Canva templates, printable planners, cards, wall art, design elements, projects, activities, and more? Check out my Freebie Library Club.
I am extremely excited to share this Sara Blakely MasterClass Review. I'll cover my thoughts on all things MasterClass, as well as why I think the Sara Blakely MasterClass is worth joining.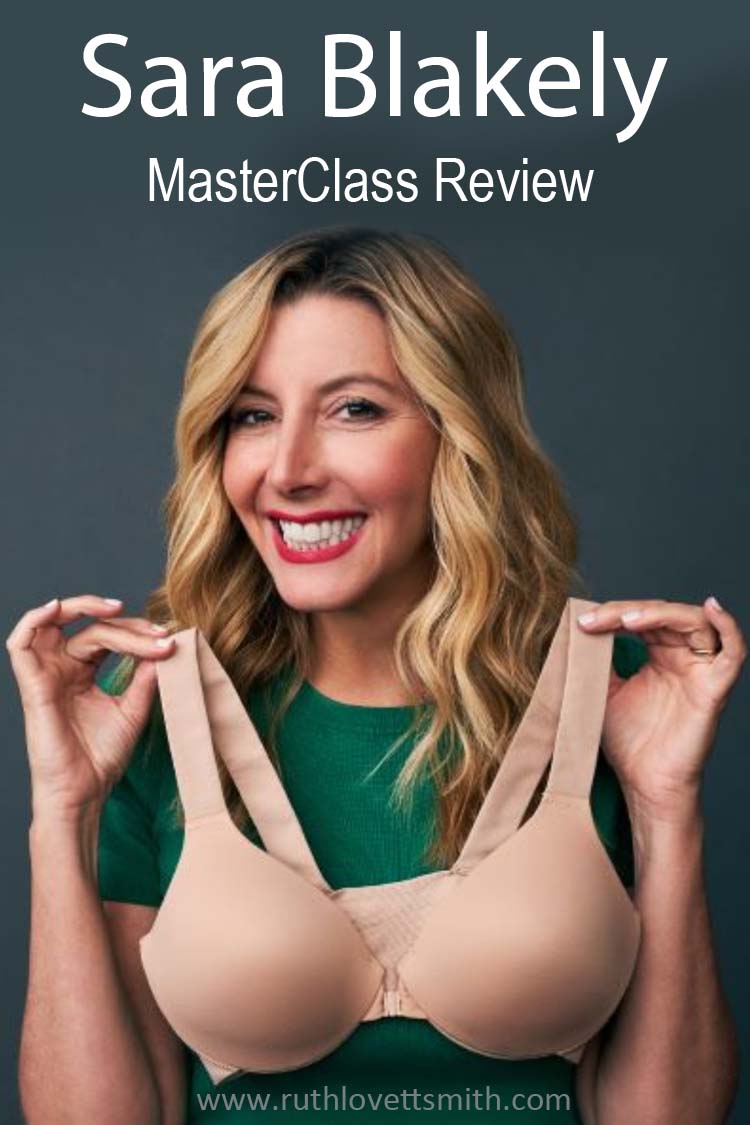 What is MasterClass
MasterClass is a streaming platform that offers hundreds of online classes in video format. Classes cover leadership, photography, cooking, writing, acting, music, and so much more. You can view classes anytime on your phone, personal computer, Apple TV, and Fire TV streaming media players.
Membership includes access to hundreds of classes. Each class contains approximately twenty videos that are around ten minutes in length. Annual memberships are currently $180 (as of 1/2023) and provide unlimited access to all classes, as well as new classes as they launch.
Why I Love MasterClass
I joined MasterClass a year ago because I was interested in their writing courses. I've always had a passion for creative writing, and MasterClass has some amazing author instructors. I took Neil Gaiman's class and was hooked. I'm currently working through Amy Tan's MasterClass. Other great writer classes offered are Malcolm Gladwell, David Sedaris, Margaret Atwood, and so many others.
I love MasterClass because of the amazing instructors they have. Having access to some of the best minds, in various industries, is unheard of. I can watch the classes on my phone, laptop, or TV with the Fire app. Each class is broken down into video chapters. So I can watch ten minutes at a time, or binge and watch an entire class.
Sara Blakely MasterClass Review
Not let's get into my Sara Blakely MasterClass Review. If you don't know Sara, she is the founder of Spanx. A self made entrepreneur and business woman, Sara started her company with $5,000 in personal savings. She didn't know what she was doing. But she had an idea. Sara is now personally worth more than $1 billion dollars.
In the Sara Blakely MasterClass, she takes you step by step through her process. Her goal is to teach you self-made entrepreneurship. Following is an outline of her class:
Finding Your Purpose
Developing Your Big Idea
Entrepreneurial Mindset
Prototyping
Make It
Sell It
Build Awareness
Pricing and Positioning
Building a Culture
Case Studies
While she does discuss product creation, I found her class helpful for someone with an entrepreneurial mindset. You can take her lessons and apply them to your own business or business idea. I found the Sara Blakely MasterClass felt like a mini business course, and I honestly think that the class is worth the price of the entire MasterClass annual membership. I look at all of the additional classes as an added bonus.
Click on Sara Blakely Teaches Self-Made Entrepreneurship to learn more.
I hope you found my Sara Blakely MasterClass Review helpful. As always, I only review products and services that I've used and tried. If you have tried, or decide to try, MasterClass let me know your thoughts in the comment section below. For more business related posts check out my Creative Business Tips and Tricks section.
Disclaimer: I was compensated for this post. This post also contains affiliate links and I will be compensated if you make a purchase after clicking on my links.