This post may contain affiliate links. If you purchase something through these links, I may receive a commission at no extra charge to you. For more information, see my full disclosures here. Thinking about starting a blog? Check out my post on how to start a blog to get started today.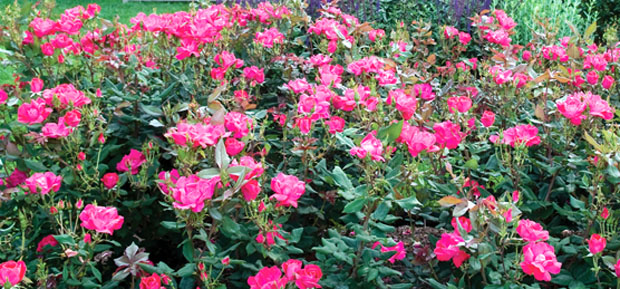 Looking for the Best Garden Rose?
Roses can be quite the pain to grow. Unless of course you have time, patience and don't mind a little work.
I love my organic garden and I don't mind work, but I expect to see immediate and long lasting benefits from my efforts.
Most roses offer neither; except for the lovely Knock Out family of roses. These small bushes offer numerous lightly scented and stunning blooms all summer long. They truly are the best garden rose.
I planted these roses as bare root plants two years ago. I fertilized and watered the first year and haven't touched them since. It's nearly Thanksgiving in Massachusetts and my bushes still have blooms on them.
If the ground hasn't frozen in your neck of the woods, consider putting a few in your garden. If it's too late, enjoy some pictures and plan for them come spring. You won't be disappointed.