Curried Chicken and Rice Soup
This post may contain affiliate links. I may receive a commission if you decide to make a purchase through my links. For more information, see my full disclosures here. Looking for FREE Canva templates, printable planners, cards, wall art, design elements, projects, activities, and more? Check out my Freebie Library Club.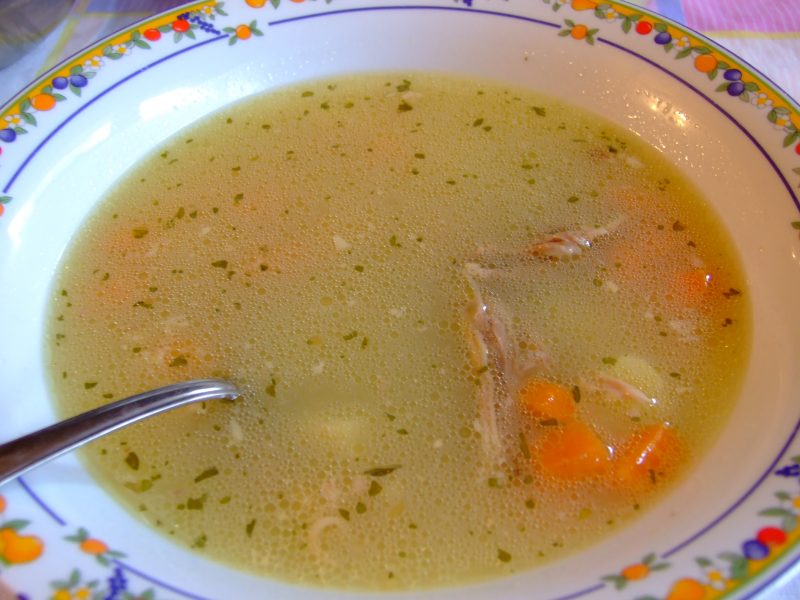 I live in New England where it gets super cold and snows 2-3 months out of the year. One way to warm up is with a nice hot bowl of soup. I often make chicken noodle soup from scratch for my boys. However, I also like to make an adult version. This curried chicken and rice soup is mild enough for the kids but also a nice change for the adults. I hope you enjoy!
Ingredients
1 tablespoon of olive oil
2 medium onions roughly chopped
6 medium carrots roughly chopped
4 celery stalks roughly chopped
2 cloves of minced garlic
32 ounces chicken stock (I use low sodium)
1/2 teaspoon turmeric
1 teaspoon curry powder
1/2 teaspoon salt (start with less if you aren't using low sodium broth)
1/2 teaspoon black pepper
1-2 cups of cooked white rice
1-2 cups of cooked cubed or shredded chicken
1 bunch of chopped fresh cilantro or parsley (optional)
Instructions
Heat olive oil in a stock pot over medium heat.
Add onions, carrots, and celery and cook until vegetables start to brown.
Add garlic, being careful not to burn.
Add chicken stock and bring to a low boil.
Add turmeric, curry powder, salt, and pepper to taste. (Adjust to your preferences.)
Add 1 cup of rice and 1 cup of chicken to start. If you like a thicker soup, add additional chicken and rice.
Cook for another 5-10 minutes on medium heat and top with chopped cilantro or parsley.
Tips
Keep in mind that the rice will absorb some of the stock. Too much rice will leave you with no broth and lots of mushy rice.
Noodles can be used as a substitute for the rice.
If you prefer a strong curry flavor, add more curry powder.
This recipe should yield about 4 large bowls of soup.