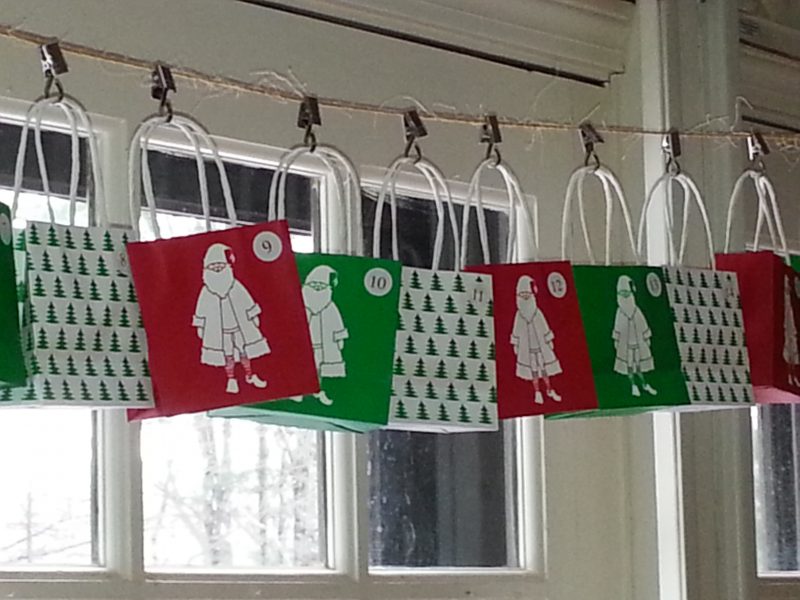 This post may contain affiliate links, meaning I may receive a commission if you decide to make a purchase through my links, at no cost to you. For more information, see my full disclosures here. Want to turn your creative ideas into a profitable business? Check out my FREE Craft to Business Guide to get started today.
It's December 1st, which means it's time to put up the Advent Calendar.
I came across the above bags while shopping at Ikea last year. They are super cute and I knew that I could string them up above a doorway in the kitchen. Plus, they are reusable.
The boys love coming down each morning to see what's in the bag of the day. (Which is usually a small piece of candy saved for after school.)
You can make your own Advent Calendar by purchasing small paper bags from a craft store (with or without handles), a piece of twine or string, and hooks or clothes pins.
Don't have a place to hang them? If you have a large wall, consider pinning them to the wall in the shape of a Christmas tree.
Already have an Advent Calendar? Share what you put in yours in the comments section below.