FabFitFun Fall 2022 Spoilers + Honest FabFitFun Review
If you are looking for FabFitFun Fall 2022 spoilers, and an honest FabFitFun review, you've come to the right place. In this post I cover the types of products you'll find in each FabFitFun box, seasonal FabFitFun spoilers, a FabFitFun coupon code, FabFitFun add ons information, FabFitFun past boxes, and so much more.
This post may contain affiliate links. I may receive a commission, at no cost to you, if you decide to make a purchase through my links. For more information, see my full disclosures here. Looking for printable planners, cards, wall art, projects, activities, templates, and more? Check out my Printables Shop.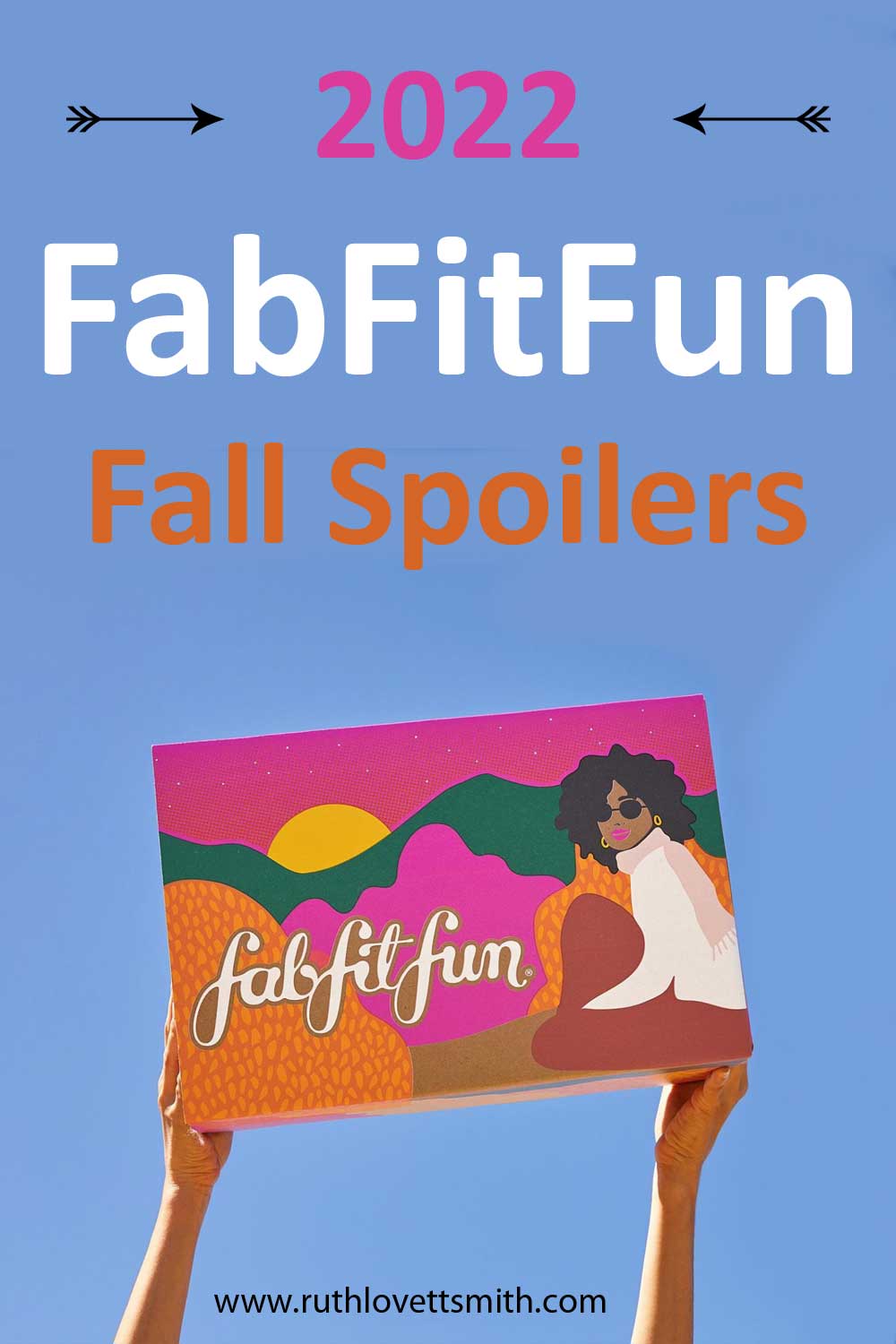 Looking for FabFitFun Fall 2022 spoilers and an honest FabFitfun review? I've been a paying member for over five years now, and am happy to review FabFitFun so that you can make an educated decision on whether this subscription box is right for you.
First of all, in this FabFitFun review I'll cover the FabFitFun seasonal box and annual subscription; as well as the pros, cons, ins, and outs of FabFitFun. You'll also learn about FabFitFun add ons and the FabFitFun editor's box. In addition you'll get the latest FabFitFun spoilers, and a list of my Fab Fit Fun past boxes. Finally, I'll even share a FabFitFun coupon code below.
What is FabFitFun?
FabFitFun is a seasonal women's subscription box filled with full-size, quality products. For example, we're talking products you might find at high-end stores and boutiques. It's one of the best beauty subscription boxes available. However, it's more than just beauty. FabFitFun boxes come with home, health, and fashion options as well.
FabFitFun boxes ship seasonally in December, March, June, and September. You can purchase a single seasonal box, or an annual membership subscription at a reduced rate.
The FabFitFun Brand
Whether you call it the fit fab fun box, the fab fun fit box, the fab fit box, or the fff box; they are all one in the same brand. Founded in 2010, FabFitFun has been delivering seasonal subscription boxes for over ten years.
Their mission is "Delivering Happiness and Well Being to Everyone, Everywhere."
They do this by delivering a top notch seasonal subscription box, of premium products and emerging brands, curated by a team of experts. In addition they offer several membership perks that are listed below. Lastly, FabFitFun makes sure to work with companies that create safer products AND they partner with a new charity each season.
The FabFitFun Standard
Starting with the Spring 2021 box, FabFitFun made the conscious decision to raise the bar on what they expect from the companies they work with.
The following ingredients will not be found in any of the skincare, makeup, and body products in your box:
Benzene, Toluene, Coal Tar, Oxybenzone, Hydroquinone, Formaldehyde, Diethanolamine, Triclosan and Triclocarban, Methyl Cellosolve / 2-Methoxyethanol, Mercury-Containing Organic Compound, Butylated Hydroxyanisole that is greater than 0.1% of the total formula. The following types of phthalates: DBP, DEHP, DINP, BBP, DMEP, DNPP, DIPP, PIPP, DNOP, DNHP.
FabFitFun Charitable Partners
Each season, FabFitFun partners with an amazing charity (or organization) to bring awareness to a worthy cause. Members have the opportunity to donate directly to the FabFitFun charity partner during add on and edit sales. 100% of donations go directly to the season's charity/organization.
In the Year 2020 FabFitFun:
Helped provide 2,566,110 meals to children in need for No Kid Hungry.
Donated 5,000+ boxes to healthcare workers on the frontlines of COVID-19, and to teachers during Teacher Appreciation Week.
Raised $118,367 for the Special Olympics to support their athletes.
Donated 2,000 clothing items to Dress for Success.
FabFitFun Fall 2022 Charitable Partner
The Fall 2022 FabFitFun charitable partner will be announced soon!
FabFitFun Summer 2022 Charitable Partner
The Summer 2022 FabFitFun charitable partner is CARE. CARE is a global leader within a worldwide movement dedicated to ending poverty. They work around the globe to save lives, defeat poverty, and achieve social justice. Help CARE by donating during the add on, and other, FabFitFun sales.
FaFabFitFun will give 100% of all donations made in FabFitFun's sales between April 20, 2022 and July 5, 2022 to CARE, a 501(c)(3) nonprofit organization. FabFitFun shall match all donations made in their sales between those dates, up to $100,000. CARE is available by calling 1-800-422-7385 or by visiting their website at https://www.care.org/. Your donation may be tax-deductible, but because taxes are dependent on your individual circumstances, you should check with your tax advisor.
What's in a FabFitFun Box?
Each FabFitFun box includes the best in beauty, fitness, wellness, home, and everything in between. Think of it as a box full of amazing goodies like lotions, scrubs, makeup, scarves, bags, kitchen + home items, and more.
Boxes include several products that are targeted to the season they are shipped in. For example, high end sunscreens and plush beach towels in the FabFitFun Summer Box. Sweaters, fuzzy slippers, and hand bags in the FabFitFun Fall Box. Hats, blankets, kitchen utensils, and nourishing lotions in the FabFitFun Winter Box. Jewelry, makeup palettes, and luxurious hair products in the FabFitFun Spring Box.
What is the FabFitFun Editor's Box?
The FabFitFun Editor's Box is a box you can opt to get when the seasonal box sells out. This box, also sometimes called the Welcome Box, is filled with favorite products from past seasons. This means you can join any time of the year, rather than wait for the next seasonal box.
FabFitFun Add Ons and Extras
There are some super cool extras that come with a FabFitFun membership. I definitely think that these extras add a lot of value to what is already a great deal. If you choose to join, be sure to take some time and look around the FabFitFun website. Check out the online community, watch some videos via the FabFitFun TV channel, or check out the book club.
Select Membership
First of all, if you choose an annual membership you are considered a Select Member. This means that you get to select options for ALL of the items in your box, at an earlier date. For example, a lipstick palette or an eye shadow palette. Sometimes you get to choose between two lipstick colors, or two jewelry pieces. Lastly, select member boxes also ship in the first shipping group of boxes. Which means you'll receive your box earlier.
I personally consider box customization a huge perk and worth the annual membership price because I get to customize my box exactly the way I want it. Annual memberships are also cheaper in the long run if you continue to purchase seasonal boxes. (You save approximately $20 USD for a yearly membership compared to a seasonal membership.)
If you do opt for a seasonal membership you still get to choose 3 to 4 items in your box. However, seasonal member box customization is typically 2 weeks after select member customization. And boxes are shipped after annual member boxes have gone out.
FabFitFun Add Ons
FabFitFun Add Ons are sale items that you can add to your upcoming box. They are typically between 30% and 70% off. I'm not going to lie. I absolutely love the add on sale. It's not uncommon for past box items to make an appearance. This means I can get my favorite products at a significantly reduced rate. In addition, add ons ship free with your box.
FabFitFun Edit Sale
There is also an Edit Sale each season where you can choose a variety of products to be shipped to you. This is an opportunity to purchase past seasons products at a significantly reduced rate (30%-70% off). Select members have early access to this sale, which makes an annual membership an even better deal. Edit Sale items sell out quickly.
FabFitFun Theme Sales
There are also several FabFitFun Theme Sales throughout the year. Theme sales are a great way to shop a unique curation of products at discounted rates.
Themed Sale: 7/20/22 to 7/21/22
Shop a unique curation of products starting July 20 at 9 a.m. PT until July 21 at 11:59 p.m. PT. All members will be billed July 22!
Themed Sale: 8/25/22 to 8/30/22
Shop a unique curation products starting August 25 at 9 a.m. PT until August 30 at 11:59 p.m. PT. All members will be billed August 31!
Themed Sale: 9/29/22 to 10/4/22
Shop a unique curation products starting September 29 at 9 a.m. PT until October 4 at 11:59 p.m. PT. All members will be billed October 5!
FabFitFun Shop
Can't wait for an add on sale, edit sale, or theme sales? The FabFitFun shop is a way to purchase amazing, highly-discounted products all year round! Items in the shop vary and may include additional seasonal boxes, past box items, and items from popular brands that members love.
FabFitFun Box Boost
Boost your FabFitFun box with even more products, at a reduced rate. When you customize your FabFitFun box you are given the option to boost it with additional selected products. This is a great way to try out new products at a reduced price.
FabFitFun reFills
Each season, existing members have the opportunity to subscribe to a seasonal replenishment of some of their favorite must-have items. Once you set it, forget it – FabFitFun will handle the rest! reFill item(s) ship along with your seasonal box.
For example, one of my reFill items is the Seraphine Botanicals Fruit Butter Lip Mask. The retail value is $25. My reFill price is $6.30. As a result, I save $18.70!
FabFitFun reFills is a great to get a refill on some of your favorite products; like lotions, soaps, etc. When you customize your box you'll be given the option to select from a variety of product refills.
FabFitFun Online Community
FabFitFun has an extremely active online community. Here members swap or sell items, as well as share tips for how they are using their items, among other things. For instance, if you can't wait to get your box, some members will do an unveiling of what is in the box they received. There are even occasional local meet ups planned by FabFitFun online community members.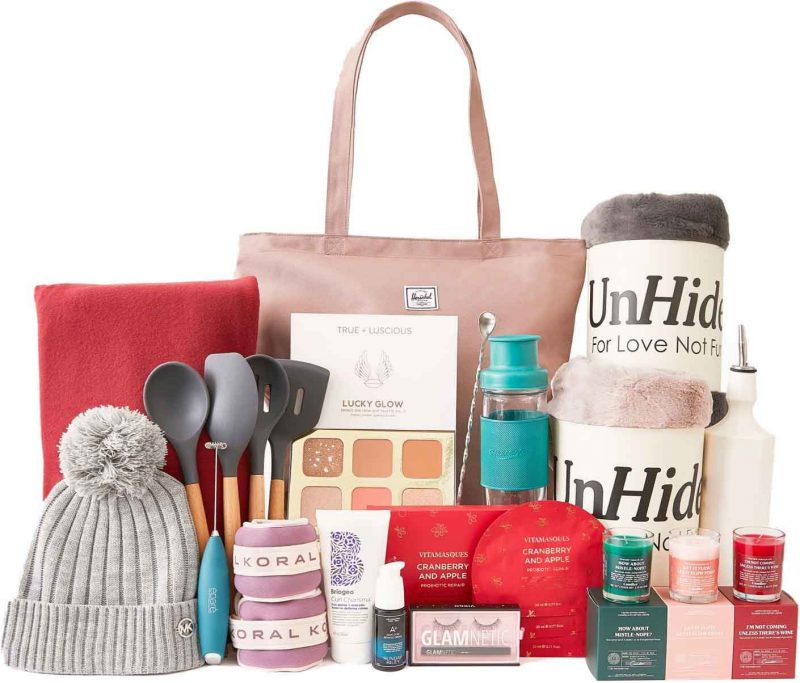 Online Community Tip
My favorite thread in the online FabFitFun community is the "Free Samples? Good Deals?" thread. Members post about their favorite products, as well as any deals they might come across. I've scored discounted beauty boxes, free earrings, and more.
FabFitFun TV
FabFitFun has it's very own online channel called FabFitFun TV. Here you can stream workout, cooking, DIY & product how-to videos anytime. You can choose workouts from well known trainers like Jillian Michaels, learn new recipes with nutritionist Mia Rigden, and watch a variety of other lifestyle videos. You can watch on your phone, laptop, and even on some TVs with the FabFitFun App.
FabFitFun Book Club
FabFitFun has its very own book club! Each season a new book is chosen. Get exclusive content and connect with other book club members in the FabFitFun community forum.
The FabFitFun Summer book club pick is "You Made a Fool of Death with Your Beauty" by Akwaeke Emezi. Recently released, this pick has a 4 star rating on Amazon.
"Named a Most Anticipated Book of 2022 by The Washington Post, Oprah Daily, Vulture, Harper's Bazaar, Thrillist, Essence, Good Housekeeping, Glamour, Marie Claire, Parade, Bustle, BuzzFeed, Refinery29, Business Insider, The Guardian, Financial Times, PopSugar, Book Riot, LitHub, Bookish, LGBTQ Reads, and more!"
Stay tuned for the next FabFitFun book club pick.
FabFitFun Swap for Credit
What happens when you see the most recent FabFitFun spoilers and you don't like the products in an upcoming box? Swap your box for a FabFitFun credit of $45* or $50* (plus prorated shipping and taxes, if applicable).
The following annual members will receive a $50 USD credit* (plus prorated shipping and taxes, if applicable) based on the updated Annual subscription cost of $199.99* USD:
Members reactivating into an annual subscription on or after January 19, 2022
New members signing up for a annual subscription on or after January 19, 2022
Existing annual members in all seasons after their membership has been billed at the $199.99 USD cost
The swap option is unlimited for annual members. After you swap one box, you will continue to receive your remaining boxes until you cancel your membership, unless you choose to swap again. Keep in mind that swapping a season does not cancel your subscription.
When Do FabFitFun Spoilers Come Out?
FabFitFun spoilers are typically slowly released by FabFitFun each season. They'll usually release the first spoiler a week or two before annual member customization begins. Check back here as I'll update this post with each of the new seasonal FabFitFun spoilers as they are released. You'll also find updated customization dates and FabFitFun coupon codes here as well.
FabFitFun Fall 2022 Customization Dates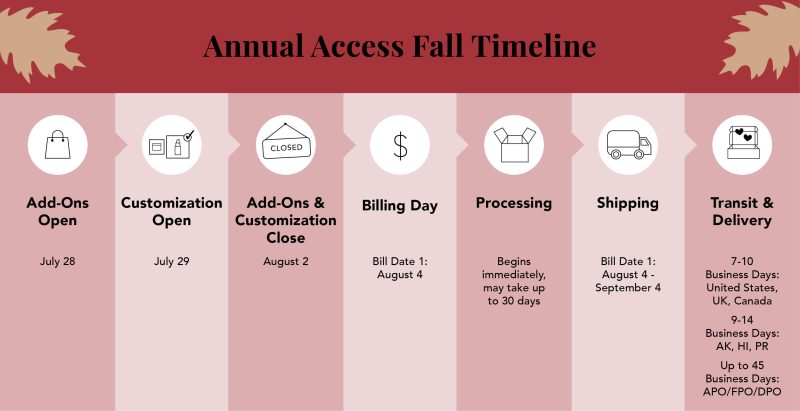 Following are the FabFitFun box customization dates, and billing dates, for the Fall 2022 box season. Stay tuned for additional FabFitfun spoilers!
July 28 – August 2
Annual Access to Fall Add-Ons begins July 28 at 9 a.m. PT and ends on August 2 at 11:59 p.m. PT.
July 29 – August 2
Annual Access to Fall Customization begins July 29 at 9 a.m. PT and ends on August 2 at 11:59 p.m. PT.
August 4
Bill date 1 for Annual Members who are set to renew their membership or shop Add-Ons, additional Customization products, reFills, or Boost My Box.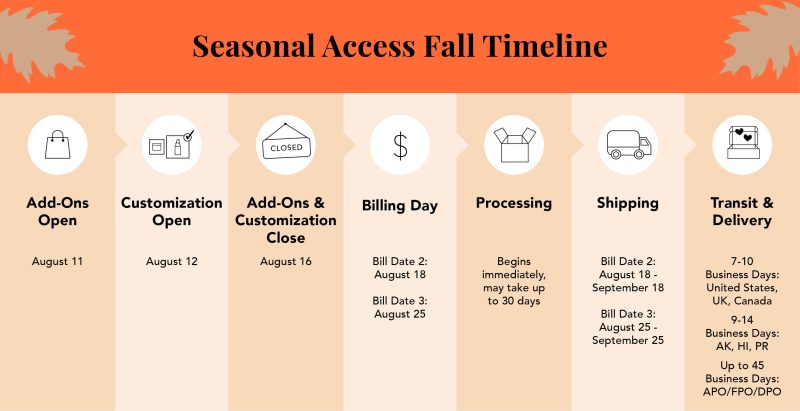 August 11 – August 16
All Access to Fall Add-Ons begins August 11 at 9 a.m. PT and ends on August 16 at 11:59 p.m. PT.
August 12 – August 16
Seasonal Access to Fall Customization begins August 12 at 9 a.m. PT and ends on August 16 at 11:59 p.m. PT.
August 18
Bill Date 2 for Seasonal Members outside the contiguous U.S., or who shop Add-Ons, additional Customization products, reFills, or Boost My Box.
August 25
Bill Date 3 for Seasonal Members in the contiguous U.S. who didn't shop Add-Ons, additional Customization products, reFills, or Boost My Box.
FabFitFun Fall 2022 Spoilers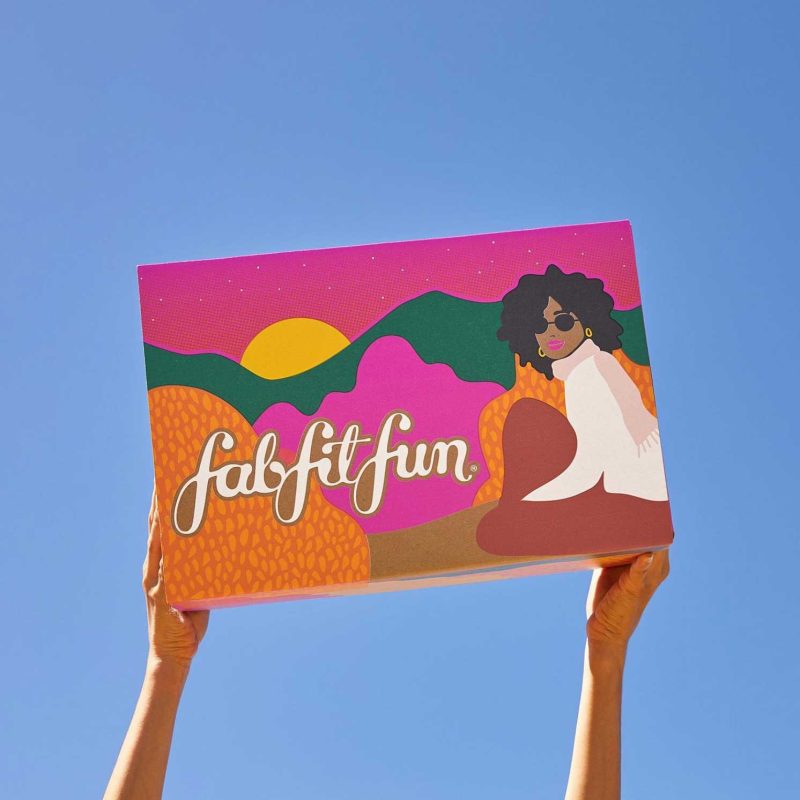 Fall 2022 FabFitFun Spoilers
Get ready! FabFitFun Fall 2022 spoilers are finally here! FFF recently released their Fall schedule, and I couldn't be more excited. Check out that colorful Fall box! All of the FabFitFun Fall spoilers are listed below. FabFitFun has mentioned that there may be some surprise drops during customization. Therefore, there may be additional products to choose from come customization time.
Customization Category One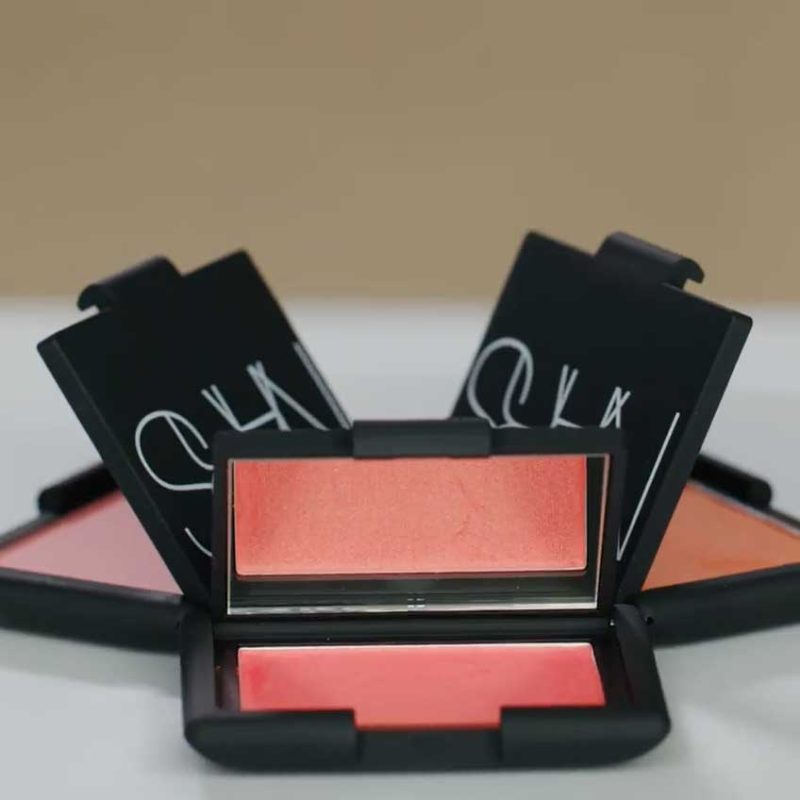 Nars Cosmetics Blush
Delivers a weightless, natural-looking rush of cheek color in shimmering finishes.
Superfine micronized powder pigments ensure an irresistibly soft, blendable application.
Color choices: Taj Mahal, Orgasm X, and Deep Throat.
Cannot be shipped to CA and the UK.
$32 Value
Customization Category Two
Customization Category Three
Customization Category Four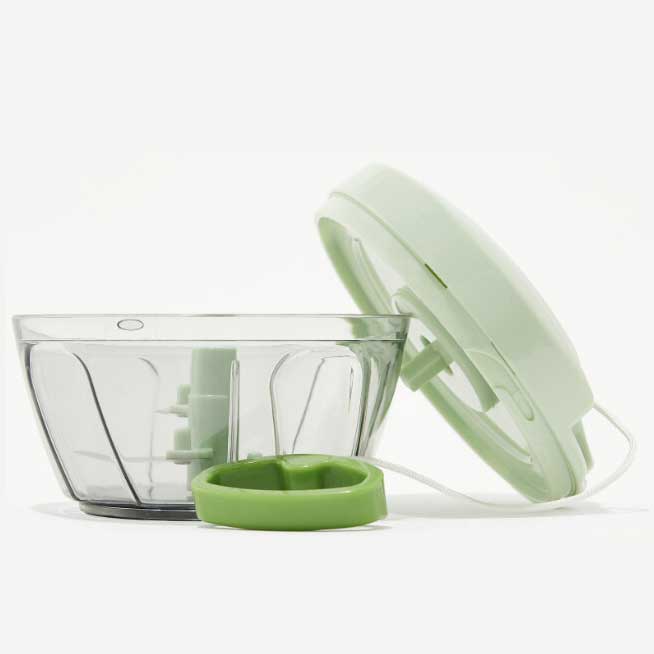 Epare Mini Vegetable Chopper
Its pull chopper and stainless steel blades make processing veggies quick and easy.
Simply add your ingredients to the bowl, close the lid, and pull to chop and mince.
$19.95 Value
Customization Category Five
Customization Category Six
Select members (annual membership) get to choose items for EVERY category. (This means you can completely customize your box by choosing one item from each category.) Members can also purchase additional items, at a discounted rate, while supplies last. Additional item prices range from $8 to $15 per item, which is a great deal! Seasonal members typically get to choose items from the first four categories. Any additional items will be chosen by FabFitFun and will be a surprise.
FabFitFun Spoilers Fall 2022 Box Favorites
FabFitFun Spoilers for Summer 2022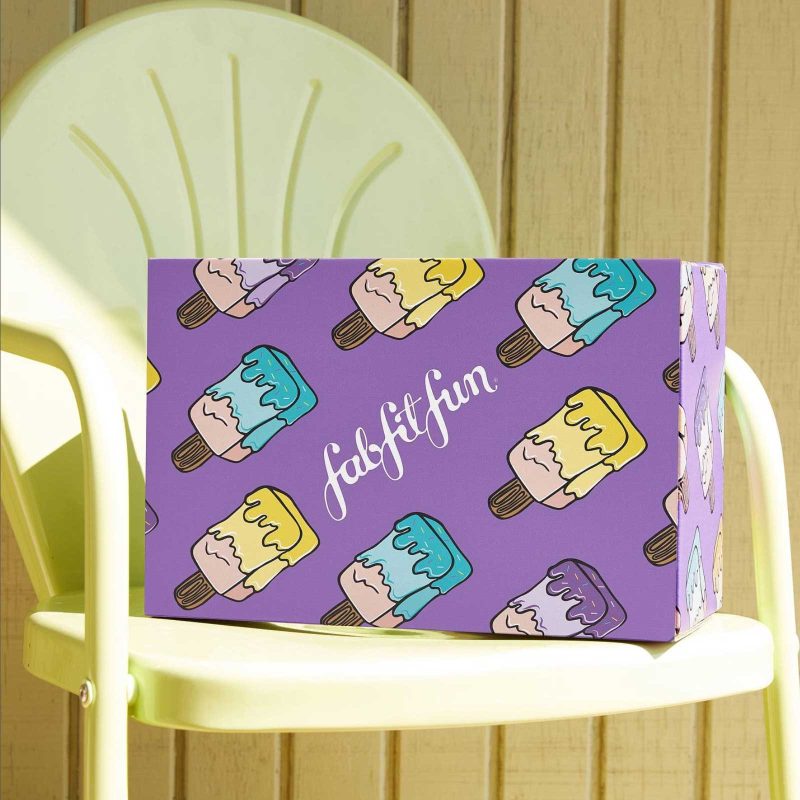 Summer 2022 FabFitFun Spoilers
The FabFitFun Summer 2022 box is an amazing box! It is the current box until Fall customization, or until it sells out. If it does sell out, FabFitFun may replace it with an Editor's Box. Following are the Summer FabFitFun spoilers and box customization choices. You may see some of these items as "throwbacks" in future boxes.
Customization One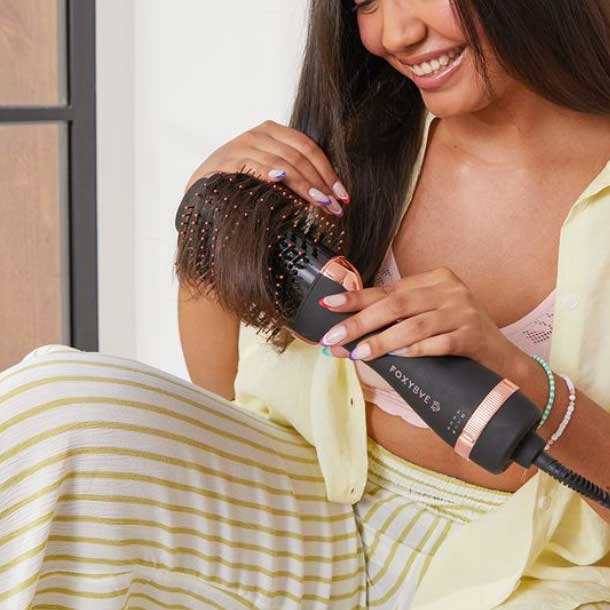 FoxyBae Hair Rose Gold Blowout Dryer Brush Pro
This dryer brush detangles, dries, AND styles hair all at once!
The ceramic-coated barrel delivers gorgeous body and shine while retaining your hair's natural moisture.
With multiple heat + speed settings, this brush is perfect for most hair types & textures.
Luxe Product Choice + $10 (Retail Value $189.95)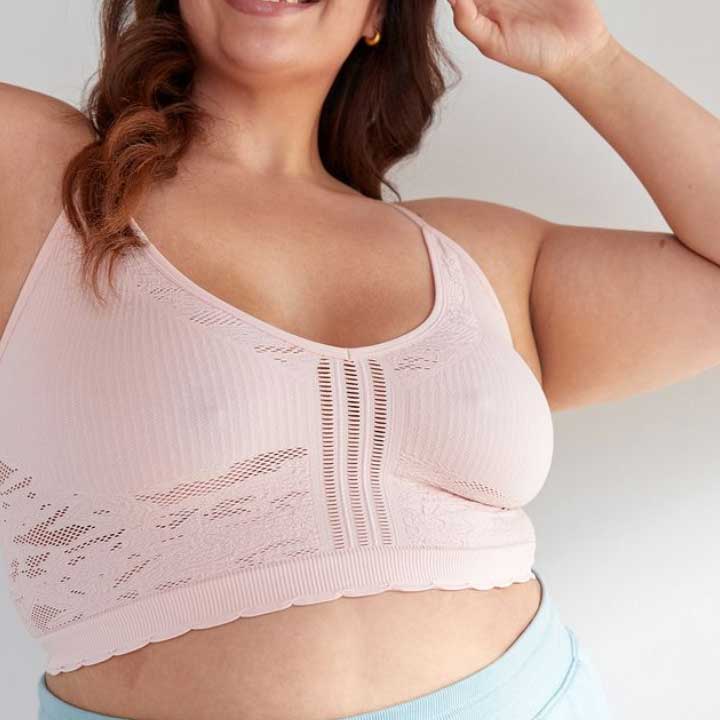 Free People Cara Seamless Bralette
The stunning longline bralette is totally seamless with crochet and lace-inspired woven details and a V-neckline.
It has adjustable straps and a scalloped hemline giving extra style points.
It comes in S/M, L/XL, and XXL Sizes.
Retail Value $60
All Customization One Choices
Customization Two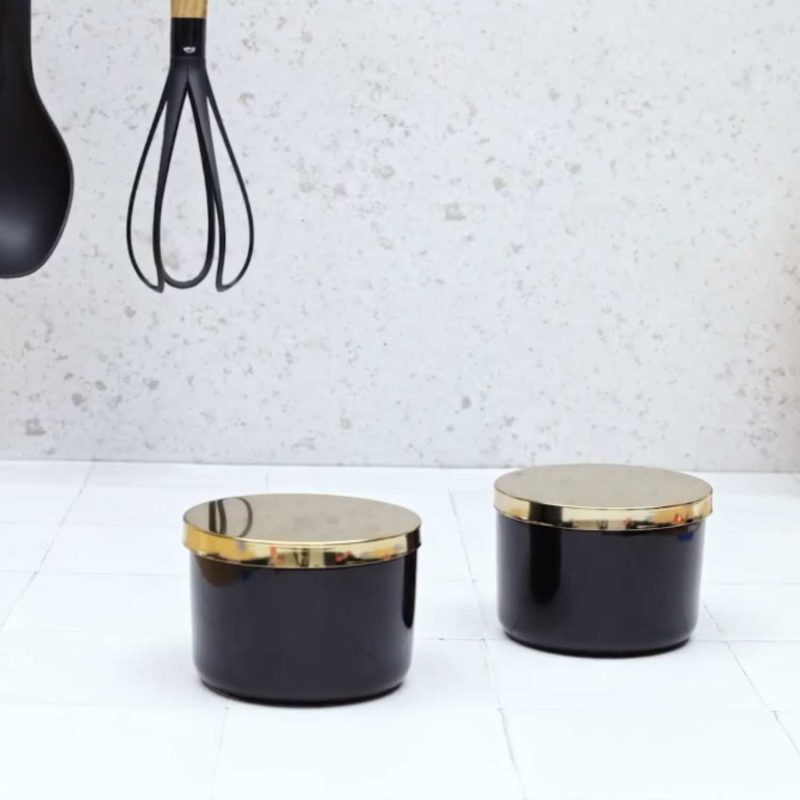 Z Gallerie Storage Duo
How To Use: Use for storage on countertop, desk, or vanity. Not intended for food.
Materials: 2 ceramic canisters, each with metal lid with silicone seal.
Size/Dimensions: 4″ DIA x 2.5″H, each 8.4 oz/ 248 mL fill.
Retail Value $45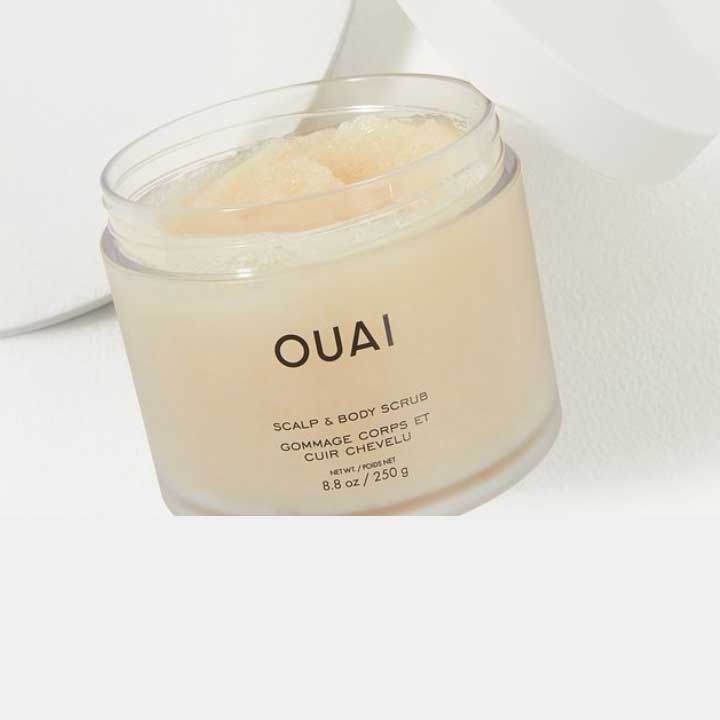 OUAI Scalp & Body Scrub
A weekly treatment powered by gently exfoliating sugar crystals to scrub-a-OUAI buildup while softening and balancing your skin's moisture level with coconut oil.
Melrose Place has a velvety-rich rose scent infused with a swoon-worthy blend of bergamot, lychee, white musk, champagne, and more.
Perfect for fine, medium, and thick hair.
Retail Value $38
All Customization Two Choices
Customization Three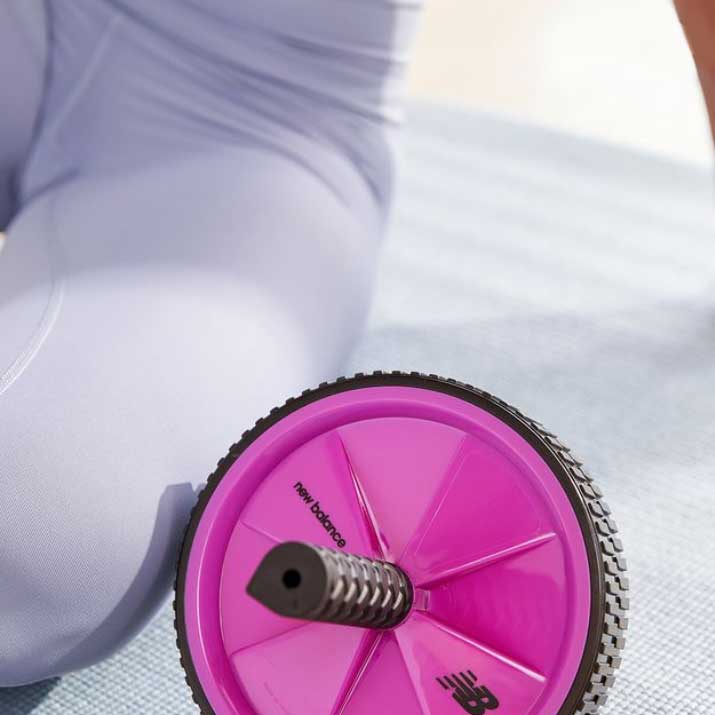 New Balance Ab Wheel
Features two large, non-skid wheels to provide safety and stability as you roll.
Its non-slip handles ensure comfort and superior control.
An exercise guide is included to help you get started!
Retail Value $29.99
All Customization Three Choices
Customization Four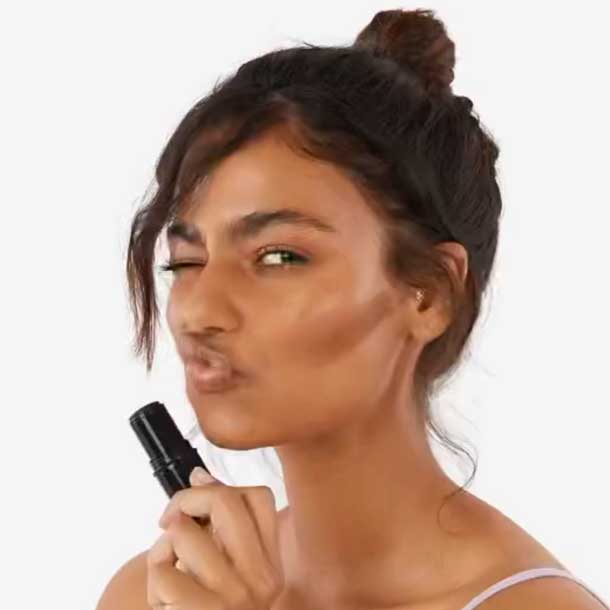 Illamasqua Gel Sculpt Contour
These unique gel sticks will add soft shadows wherever you'd like more definition.
Outline is the perfect shade for fair skin, Silhouette is great for medium complexion, and Shadow flawlessly chisels deep skin tones.
Retail Value $32
All Customization Four Choices
Customization Five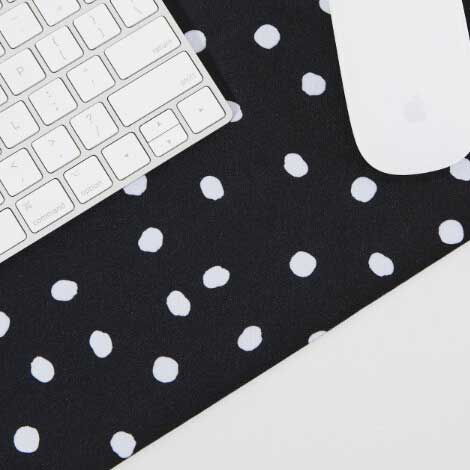 SOAR Desk Mat – $29.99 Value
Create a clean, dedicated workspace by utilizing a desktop mat. Doubles as a mouse pad with a non-slip backing.
Materials: rubber, fabric
Size: 31.5 x 12 x .13
Retail Value $29.99
All Customization Five Choices
Customization Six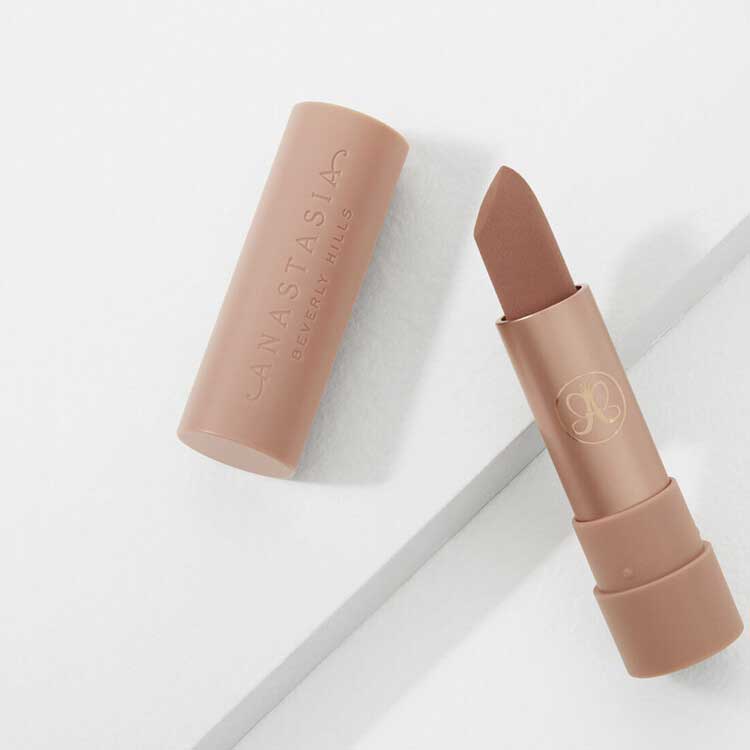 Anastasia Beverly Hills Matte Lipstick in Velvet
Anastasia Beverly Hills Matte Lipstick is a full-pigment lip color with a velvety-smooth ultra-matte finish and comfortable wearability.
Featuring a heart-shaped bullet, the Anastasia matte lipstick provides excellent control for a precise and balanced lip color application.
Retail Value $20
All Customization Six Choices
Click here to join today. You'll automatically get $10 off of your first box (new members only).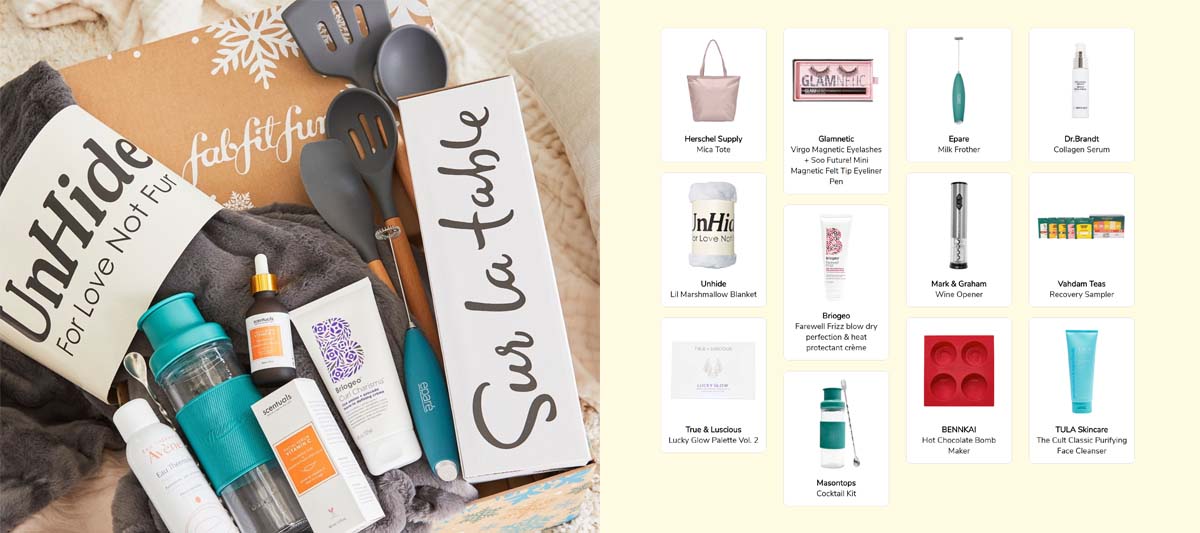 My Honest FabFitFun Review
A lot of people ask "is FabFitFun worth it?" Obviously that question depends on a lot of variables. In short, I personally think that FabFitFun is worth it. I've been a paying member for 5+ years! Every time I think about canceling, I see a product that I like in the next season's box.
I've always found that one or two box items covers the entire cost of the box. This means I really only need to love one item to make the box worth it to me. In addition, I get to try new products that I don't want to pay full price for. Also, I get to discover brands that I may not have heard of. Plus there is always a variety in categories and choices. When I'm stocked up on beauty products, I get to choose from a variety household items or unique jewelry pieces.
As an annual member I get to choose every item in my box. If there are ever items that I can't use, I set them aside to give as gifts. Given that these items come at a reduced rate, I have no problem giving an item or two to our mail carrier during the holidays. Or as a Secret Santa gift for parties. Box items also make great teacher gifts.
Is FabFitFun Worth it to You?
Is FabFitFun worth it to you? That depends. Do you love to try out new products? Do you want to get a box delivered (just to you) each and every season? Can you afford the price of the subscription? (Tip – cut back on coffee from the coffee shop, or drinks/dinner out, and you'll save enough for a seasonal subscription.)
Check out my FabFitFun reviews and past boxes section (below) to see the items I've chosen, and received, in my most recent boxes. This should give you an idea of the range of products available, and whether FabFitFun is right for you.
FabFitFun Pros
Try new (full size) products for a fraction of the cost.
Excellent customer service.
Customize some or all of your box.
Great value – one or two products included typically cost more than the entire box.
Active online community.
FabFitFun Cons
You may not like all items in the box.
Boxes do not always ship immediately.
You might find it hard to pass up the great deals in the add on and edit sales. 🙂
FabFitFun Customer Service
As I mentioned above, FFF Customer Service has always been wonderful to work with. Should you need to reach them, you can visit their contact page. You can email, call, or do a live chat via their website.
A note about box shipping: FabFitFun typically bills seasonally on a certain date, and ships all boxes out within one month from that billing date. I am sharing this information so that you understand that you will not receive your box two days after you order it or customize it. So be patient. These boxes are worth the wait!
Which FabFitFun Membership is Right for You?
As mentioned earlier, you can choose an annual membership and be a FabFitFun select member or you can choose a seasonal membership. Annual memberships are billed up front and annually. As a Select Member you lock in a discounted rate and get to choose ALL of the items in each of your four seasonal boxes. Plus your box ships earlier. Seasonal memberships are billed seasonally, and are a little more expensive. However, you can cancel at any time. Keep in mind that seasonal members only get to choose SOME items in their FabFitFun box.
If you are unsure about FabFitFun, then try out a seasonal membership. If you are sure you'll love FabFitFun, then definitely get the annual membership. This FabFitFun spoilers post is updated each season, so you'll know what your item options are ahead of time. The promo codes below will get you a discount on your first box.
FabFitFun Coupon Code
FabFitFun Past Boxes Review
If you've made it this far I'm sure you can tell by now that I love my FabFitFun box. Here is a review of my most recent FabFitFun past boxes. The items listed are the items I personally chose for my box. As you can see from the FabFitFun spoilers section above, there are usually 4+ items to choose from in each customization category. Hopefully this list of FabFitfun previous boxes will give you an idea of what a fully customized FabFitFun box might look like.
FabFitFun Summer Box 2022
Free People Cara Seamless Bralette (Retail Value $60)
OUAI Scalp and Body Scrub (Retail Value $38)
Dr. Brandt Skincare Do Not Age Time Defying Cream (Retail Value $132)
Whish Beauty Whish Rose Hip and Lotus Firming Sleep Mask (Retail Value $58)
AHAVA Essential Day Moisturizer (Universal) (Retail Value $69)
Billion Dollar Brows Condition, Color & Control Bundle (Retail Value $63)
FabFitFun Box Total Value: $420.00
FabFitFun Spring Box 2022
Fenty Beauty Gloss Bomb Heat Universal Lip Luminizer + Plumper Bundle in Hot Cherry and Lemon Lava ($48 value)
Kate Spade Keaton Pouch Wristlet ($78 value)
Kate Somerville ExfoliKate® Intensive Pore Exfoliating Treatment ($88 value)
It's a 10 Miracle Leave-In ($20 value)
Sorbus Makeup Organizer ($30 value)
Winky Lux In The Stars Lip Oil and Londontown Inc. Cuticle Crème Pen Bundle ($43 Value)
FabFitFun Box Total Value: $307.00
FabFitFun Winter Box 2021
UnHide Lil' Marshmallow Blanket in Charcoal, Rose, or Silver ($65 Value)
Sur La Table 4-Piece Silicone Utensil Set in Red or Gray ($40 Value)
Masontops Mason Jar Cocktail Shaker Kit ($40 Value)
Briogeo Curl Charisma™ rice amino + avocado leave-in defining crème, Size: 6 oz / 177 ml ($20 Value)
Epare Life Milk Frother ($24.95 Value)
BENNKAI Hot Chocolate Bomb Maker & Voesh Manicure Bundle ($35 Value)
FabFitFun Box Total Value: $224.95
FabFitFun Fall Box 2021
Golden Rabbit Enamelware Dutch Oven in Cobalt Swirl ($44 Value)
Rodial Beauty Pink Diamond Instant Lifting Serum ($135 Value)
Amanda Uprichard Belt Bag ($60 Value)
M.A. Dermaceuticals Glycolic Age Diffusing Cleanser ($34 Value)
Voesh New York Pedicure in a Box Duo – Pumpkin Spice ($20 Value)
Fekkai Maskology Bundle ($40 Value)
FabFitFun Box Total Value: $333.00
FabFitFun Summer Box 2021
Virginia Wolf Multi Wear Wrap ($60)
Ouai Detox Shampoo + Scalp Massager ($40)
Nectar Blue Light Blocking Glasses -Brown Tortoise Round-Eye ($45)
Scentuals Vitamin C Serum ($45)
To The Market Melamine Printed Tray ($25)
Seraphine Botanicals Fruit Butter Lip Mask, Art & Cook Citrus Squeezer, Blush Pineapple Ice Tray ($55)
FabFitFun Box Total Value: $270.00
FabFitFun Spring Box 2021
Short Stories LED Indoor Planter ($60 value) + True Leaf Market Italian Large Leaf Basil Seeds ($2.49 value)
Josie Maran 100% Pure Argan Oil ($49 value)
Gloss Moderne Clean Luxury Hair Masque ($55 value)
ELEMIS Papaya Enzyme Peel ($45 value)
PÜR™ Cosmetics Iconic Glow Illuminating Face & Body Dry Oil ($28 value)
Earth Harbor Marina Brightening Ampoule ($15 value)
Saie Beauty Makeup Rounds ($15 value)
FabFitFun Box Total Value: $269.49
Favorite FabFitFun Products
I've been a FabFitFun Select Member for over five years now. I can't help it, I simply love my membership! As a mom to two boys (born 17 months apart) my FabFitfun box is a seasonal treat to myself. Following are just a few of my favorite products.
Kate Somerville ExfoliKate®
Kate Somerville ExfoliKate® is an intensive pore exfoliating treatment. I was first introduced to it through FabFitFun and have been a huge fan since. Made with AHA Lactic Acid, BHA Salicylic Acid, Papaya, Pineapple, and Pumpkin Enzymes, Aloe Vera, Honey, and Vitamin E; it removes surface dullness, softens fine lines and wrinkles and reveals a smooth, healthy- looking, glowing complexion. The retail value is $88.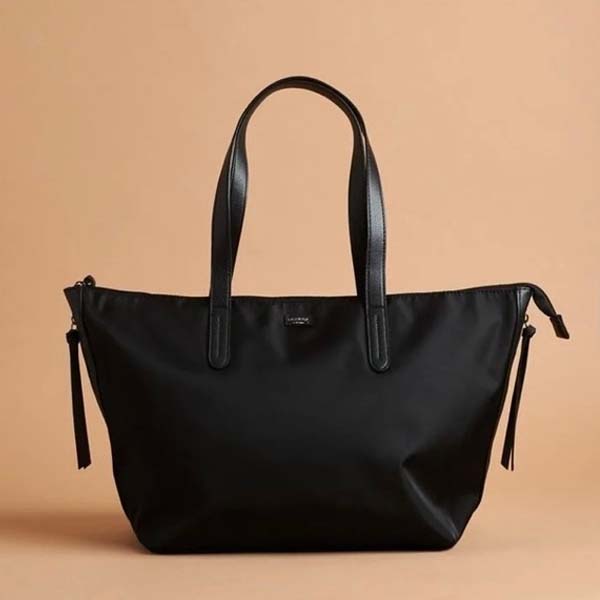 Botkier New York Bond Tote
The Botkier New York Bond Tote is a favorite of mine. It's roomy enough for all the things and made with smooth nylon, which means it cleans well. It's sleek and stylish, and I always get compliments on it. It also make for a perfect travel bag. The retail value is $128.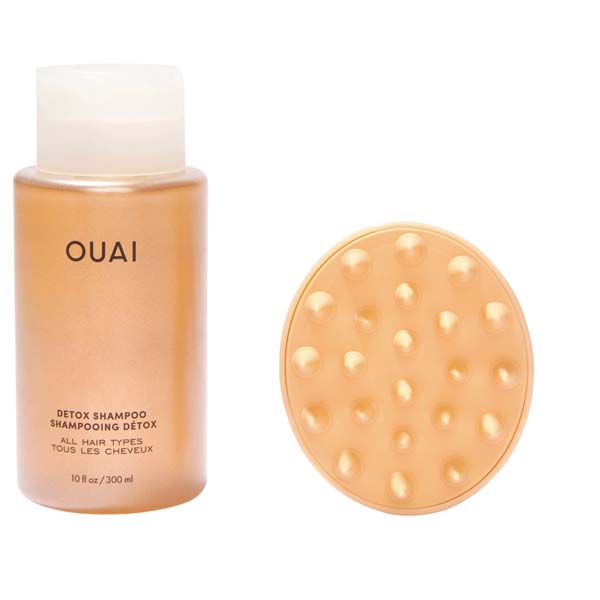 Ouai Detox Shampoo + Scalp Massager
Ouai Detox Shampoo is a gentle clarifying shampoo. It's made to clean away dirt, oil, and product build-up. Key ingredients are apple cider vinegar and hydrolyzed keratin. It leaves my hair feeling clean and soft. The retail value is $40.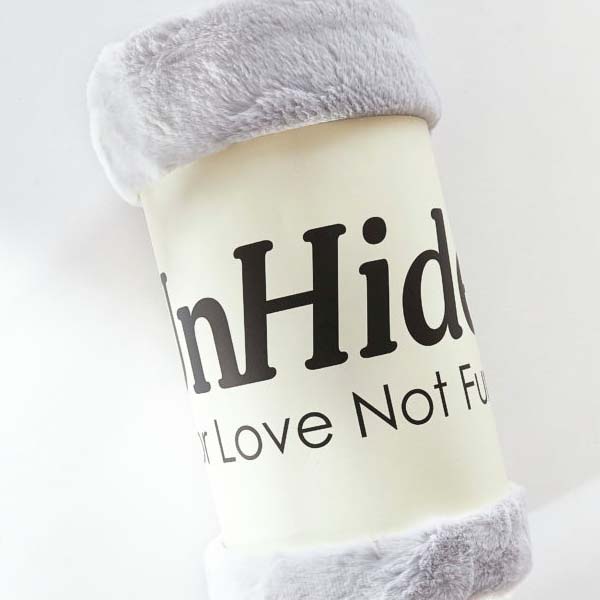 UnHide Lil' Marshmallow Blanket
The UnHide Lil' Marshmallow Blanket is just the right size at 50″ x 60″. It's super soft and machine washable. It's meant to be a faux fur blanket that feels like chinchilla. The retail value is $65.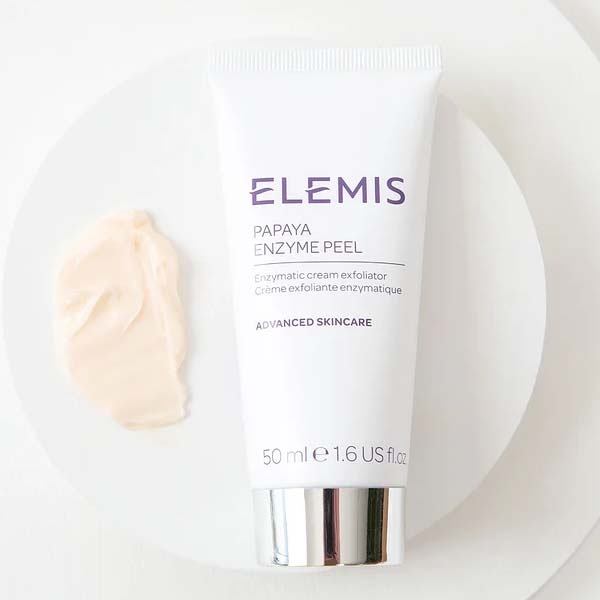 ELEMIS Papaya Enzyme Peel
The ELEMIS Papaya Enzyme Peel is meant to gently dissolve dead skin cells. It's not a harsh scrub, and it works well. It contains milk protein, marine algae and is infused with papaya and pineapple enzymes. The retail value is $45.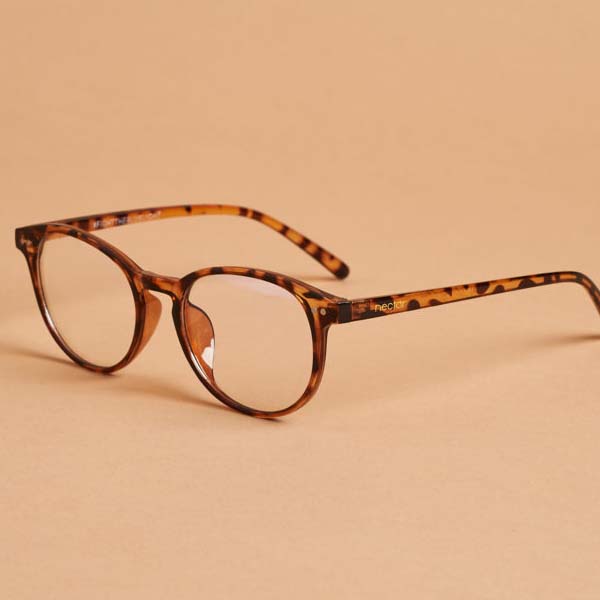 Nectar Blue Light Blocking Glasses
My teen son is a gamer and actually started using these blue light blocking glasses. He says it takes the strain off of his eyes. They are well made, sturdy, and come in a fashion forward brown tortoise color. The retail value is $45.
Frequently Asked Questions
This FAQ section is a brief overview of common questions that are often asked. If you have any other questions, please feel free to ask them in the comments section below.
How many items do you get in FabFitFun box?
FabFitFun boxes contain 6 to 8 full size products each season. Products range from beauty, to wellness, to fashion, to fitness, to home products and more.
When can seasonal members customize FabFitFun?
Seasonal member customization typically starts two weeks after select member customization. FabFitFun Fall box 2022 customization begins August 12 at 9 am PT for seasonal members.
What times does customization open for FabFitFun?
FabFitFun customization opens at 9am PT for both select and seasonal members.
Is a FabFitFun box worth it?
Yes, I personally believe that FabFitFun boxes are worth it. One or two box items typically cover the cost of the entire box.
Can I skip a FabFitFun box?
Yes, new and existing annual members are eligible to swap a seasonal box and receive a credit.
Is FabFitFun easy to cancel?
Yes! If you decide to take a break, or aren't enjoying your box, FabFitFun is super easy to cancel. Simply log into your account, go to the "My Account" section, scroll down to "Manage Membership", and select "Cancel Subscription". Should you have any questions, you can always contact customer service. They are always friendly and easy to work with.
I hope you've found this FabFitFun spoilers review helpful. Whether you get a FabFitFun seasonal box or annual membership; you can't go wrong. And don't forget to bookmark this page, and come back for the FabFitFun Winter 2022 spoilers!
If you enjoyed this FabFitFun box review, please share it with your friends via your social media channels. And don't forget to share your thoughts, and box choices, in the comments section. I hope you enjoy the goodies in your next box!
Looking for more FabFitFun info? Check out my FabFitFun Starter Box post.