Greeting Card Writer Jobs: Writing Greeting Cards from Home
This post may contain affiliate links. If you purchase something through these links, I may receive a commission at no extra charge to you. For more information, see my full disclosures here. Want to achieve financial freedom with your craft? Check out my Free Guide to get started today.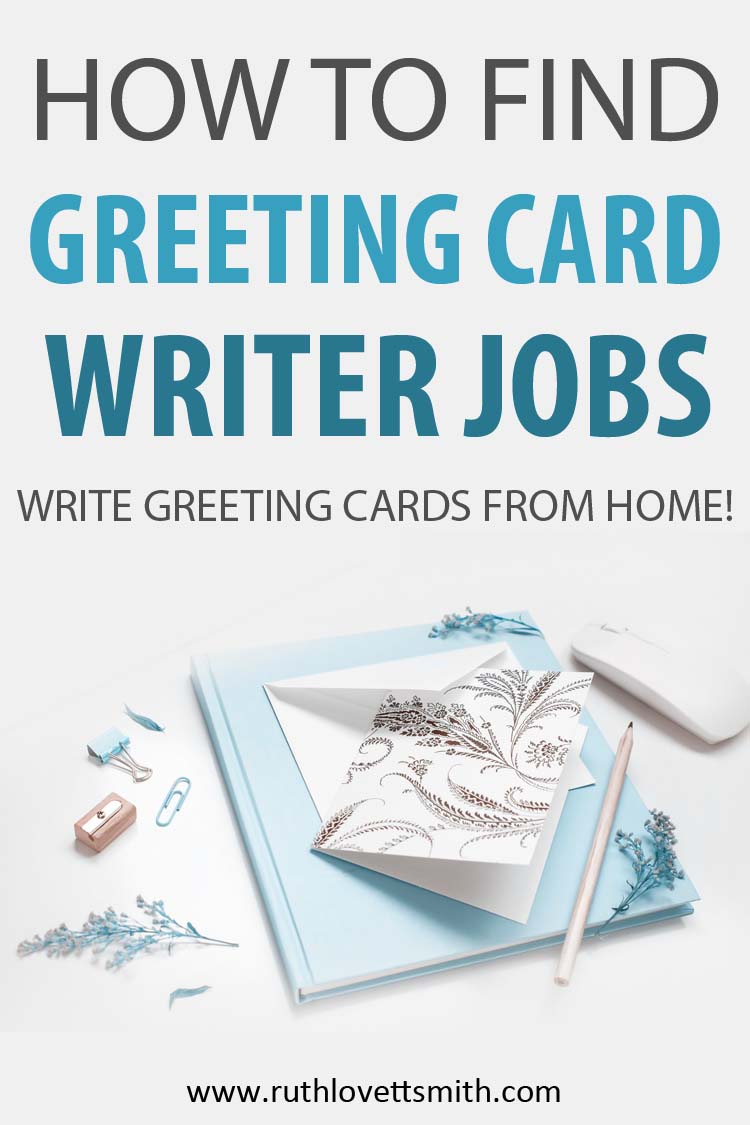 Find greeting card writer jobs and start writing greeting cards from home. Perfect for freelance writers and those looking to work from home.
Are you a freelance writer looking for a new and unique writing opportunity? Greeting card writing may be your thing. In this post I cover some of the best greeting card writer jobs, how to land a greeting card writer job, and how to start writing greeting cards from home.
What is Greeting Card Writing?
Greeting card writing is writing phrases, verses, poems, and puns for the greeting card industry. Each and every greeting card you purchase has a writer behind its words. There are thousands of greeting cards out there, which means thousands of writers and potential writing jobs.
How is Greeting Card Writing Different?
Writing for the greeting card industry is a bit different than your normal freelance writing job. Greeting cards have limited space, and oftentimes there is an image or illustration in addition to the text.
If you want to land a greeting card writer job, you need to be a good writer. However, you also need to be able to write short, succinct, snippets of text. Therefore, you must be able to say a lot with very few words.
Where to Find Greeting Card Writer Jobs
The best way to find a greeting card writer job is to go to your local card shop and do some research. (You can also search for Greeting Cards
online.) Look at the back of greeting cards and write down all of the manufacturer information. Sometimes you'll only find a company name. However, you may also find website and contact information as well.
Your next step is to do an online search of the greeting card companies you discovered. Look for a jobs section, submissions section, or writer's guidelines section. This should give you all the information you need to submit your writing. If you can't find anything on the company website, check out their social media pages. You may be able to find more information there.
If you can't get any information with the above steps, send an e-mail to the company. Kindly inquire about any writer opportunities and ask if they have a submissions or writer's guidelines document, or link that they can forward on to you.
How to Land Greeting Card Writer Jobs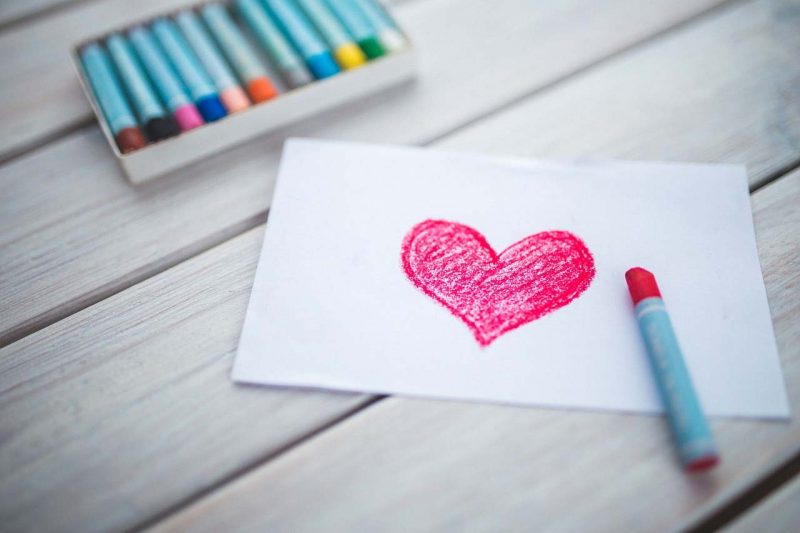 If you are a freelance writer, hopefully you have on online writing portfolio and website. If not, you should definitely create one now.
To learn how to create a website, check out my post How to Start a Blog: Beginner's Guide for more information.
Your website should have an about page, contact page, and writing samples page at minimum. Your writing samples page should feature your best work, and list any prominent places your work has been featured.
Once you have your website up and running, you can start querying greeting card companies. If you are able to find submissions or writer's guidelines, read through and follow them thoroughly.
So many people do not follow the guidelines and end up not landing the job. You stand the best chance of getting a greeting card writer job (or any writing job for that matter) by following the writer's guidelines.
Create a spreadsheet and list each company you query, as well as the date. If you don't hear back in a month, send a gentle 2nd query reminder e-mail. If you still don't hear back, move on to your next opportunity.
The Best Greeting Card Writer Jobs

Following are some of the best greeting card writer jobs available to date. I've linked to each company's writer guidelines where available. I'll update this post as I come across new greeting card writer jobs.
Blue Mountain Arts
Blue Mountain Arts is a Colorado based company that has been in business for over 40 years. They are known for their innovative art styles, quality papers, and unique production techniques.
Blue Mountain Arts is looking for contemporary prose or poetry, written from personal experience, that reflects the thoughts and feelings people today want to communicate to one another, but don't always know how to put into words. They pay $300 per poem for the worldwide, exclusive rights to publish it on a greeting card and other products. You can find their writer's guidelines by clicking on Blue Mountain Arts.
Snafu Designs
Snafu Greeting Cards is a manufacturer of funny wholesale greeting cards that supplies fun cards for retailers in the USA and beyond.
They are looking for humorous cards that invoke a laugh-out-loud response from the reader. They will pay $100 for an idea that they use. You can find their writer's guidelines by clicking on Snafu Designs.
RSVP
RSVP is an eclectic line of greetings cards that is fresh, funny, sweet, and sugary mixed with a bit of sass & edge! Their cards are designed to reach someone very personally, whether you want to say I love you or make them laugh out loud!
They are looking for authentic, emotionally inspired, clever, original, and succinct greeting card messages. You can find their writer's guidelines by clicking on RSVP.
Viabella
Viabella cards complement the emotion of any occasion. Embrace the beautiful path. Speak with more than words.
Viabella accept submissions for all holidays and occasions including humor. You can find their freelance submission guidelines by clicking on Viabella.
Calypso Cards
Calypso Cards is a woman owned business that publishes and distributes contemporary greeting cards, and related gift products, that are sold through specialist retailers in the US and Canada.
They are are currently seeking copy for Selfish Kitty, a humor line which is edgy but not cruel or degrading. The audience for Selfish Kitty is young, urban, educated. You can find their submission guidelines by clicking on Calypso Cards.
Oatmeal Studios
Oatmeal Studios delights shoppers with unique cards that feature bright, colorful artwork and on-the-mark humor.
They are looking for card ideas for these occasions: Birthday, 21st, 30th, 40th, 50th & 60th, Relative Birthday, Belated Birthday, Get Well, Good-Bye, Miss You & Thank You, Love, Wedding, New Baby, Anniversary (from friend to couple), Congratulations & Retirement. You can find their writer's guidelines by clicking on Oatmeal Studios.
NobleWorks Cards
NobleWorks Cards is one of the leading humor card publishers. They strive to find funny, unique, risqué and carefully-crafted card suppliers to help stock their virtual shelves. Keep in mind that they stock their shelves with naked grandmas, cards that use the F-word and generally off-beat sentiments. If that's your cup of tea, than NobleWorks Cards might be the right place for you.
You can request NobleWorks writer's guidelines by clicking on NobleWorks Submissions.
Hallmark
Hallmark is one of the largest greeting card manufacturers. They rarely accept submissions. While you are better off focusing on smaller card manufacturers, it never hurts to see if larger manufacturers need writers.
You can check out the Hallmark Career Page, for job listings,or click on Hallmark Publishing for writer information.
American Greetings
American Greetings is another large greeting card company. They do accept submissions. However, they have a very specific process you need to follow.
For more information, click on American Greetings Submissions.
Creating Your Own Greeting Cards
While you wait to hear from greeting card companies, you might want to practice your greeting card writing. A great way to do this is to create your own line of greeting cards.
There are several companies that allow artists and writers to create a FREE print on demand shop. You design, write, and upload your greeting card to your online shop. Shoppers find your work. If they like it and make a purchase, you get a commission. This is a great way to see if your designs and style are marketable.
Zazzle
Zazzle is a free marketplace that enables thousands of artists to sell their artwork to new audiences. Just upload your designs on any of their products and they do everything else from printing to shipping to handling customer service. Sell your artwork on hundreds of retail-quality products and set your own royalty rates. It's easy and FREE! Click on Zazzle for more information.
Redbubble
Redbubble is a global marketplace for independent artists. Like Zazzle, RB gives you access to a wide range of high quality products, just waiting for your designs to make them more amazing. Click on Redbubble for more information.
Minted
Minted is a marketplace for independent artists. They offer a variety of products, including greeting cards, created by artists and designers. However, their platform is a bit unique. Artists and writers submit work to open design challenges, that are then voted on by the public. Winners receive a cash prize, as well as a platform for their work, and an ongoing commission from all sales. Too see upcoming design challenges click on Minted for more information.
Greeting Card Writer Jobs Conclusion
Writing greeting cards from home can be a fun and unique way to earn extra money as a freelance writer. Once you land a greeting card writer job, there is a good chance you'll be able to get many more opportunities in the future.
If you have trouble landing a job, be patient. Keep querying and keep working on your writing skills. The more you practice, the better you'll get.
I hope you found this post about greeting card writer jobs helpful. If you did, please consider sharing it using the social sharing buttons below.