Low VOC Paints – A Healthier Paint Alternative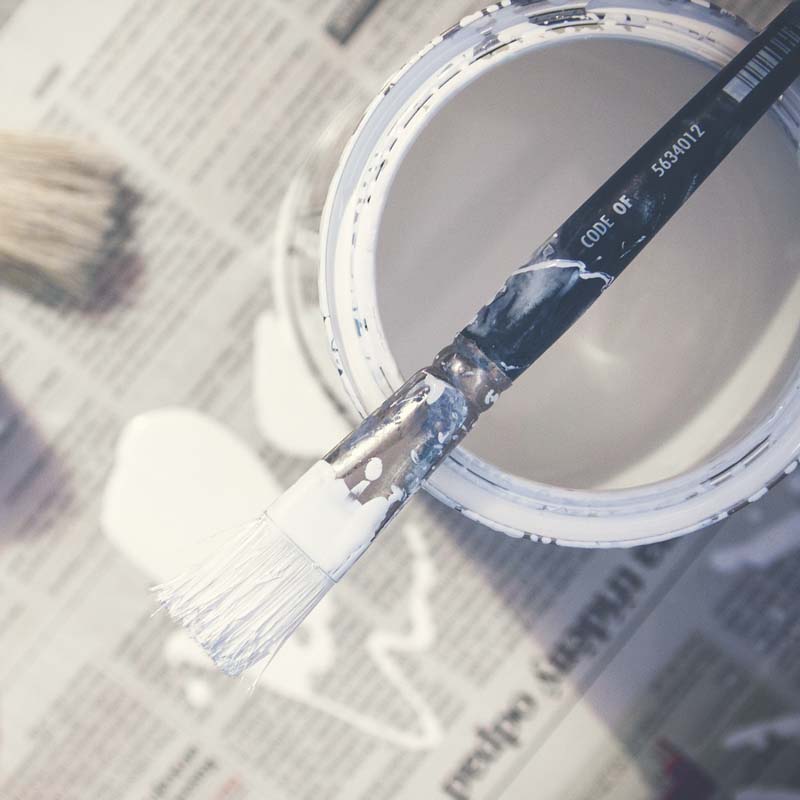 This post may contain affiliate links, meaning I may receive a commission if you decide to make a purchase through my links, at no cost to you. For more information, see my full disclosures here. Want to turn your creative ideas into a profitable business? Check out my FREE Craft to Business Guide to get started today.
Have you heard the term low VOC paints? If you are thinking about repainting the interior of your home, you might want to look at some of the many new paints that are available like low VOC paints. They are a healthier and greener alternative to regular paint.
Paints contain VOCs also known as Volatile Organic Compounds – organic chemical compounds which have significant vapor pressures and which can affect the environment and human health.
Now you can find no and zero VOC paints at a variety of paint shops and home improvement stores.
Following is a list of some of the most popular brands:
AFM (American Formulating and Manufacturing)
www.afmsafecoat.com
Benjamin Moore & Co. (Pristine® Eco-Spec® )
www.benjaminmoore.com
BioShield Paints
www.bioshieldpaint.com
Devoe Paint
www.devoe.com
Duron Paints and Wallcoverings (Genesis Odor-Free products)
www.duron.com
ICI Dulux Paints
www.iciduluxpaints.com
Kelly Moore
www.kellymoore.com
Old Fashioned Milk Paint Company
www.milkpaint.com
Sherwin-Williams (HealthSpec® paints)
www.sherwin.com
One of our favorites for all around color choice, dry time and low odor is Aura by Benjamin Moore. The Aura line is made to go together so that you can mix and match colors throughout your house and the rooms will always flow together.