Strawberry Banana Kefir Smoothie Recipes
This post may contain affiliate links. I may receive a commission if you decide to make a purchase through my links. For more information, see my full disclosures here. Looking for FREE Canva templates, printable planners, cards, wall art, design elements, projects, activities, and more? Check out my Freebie Library Club.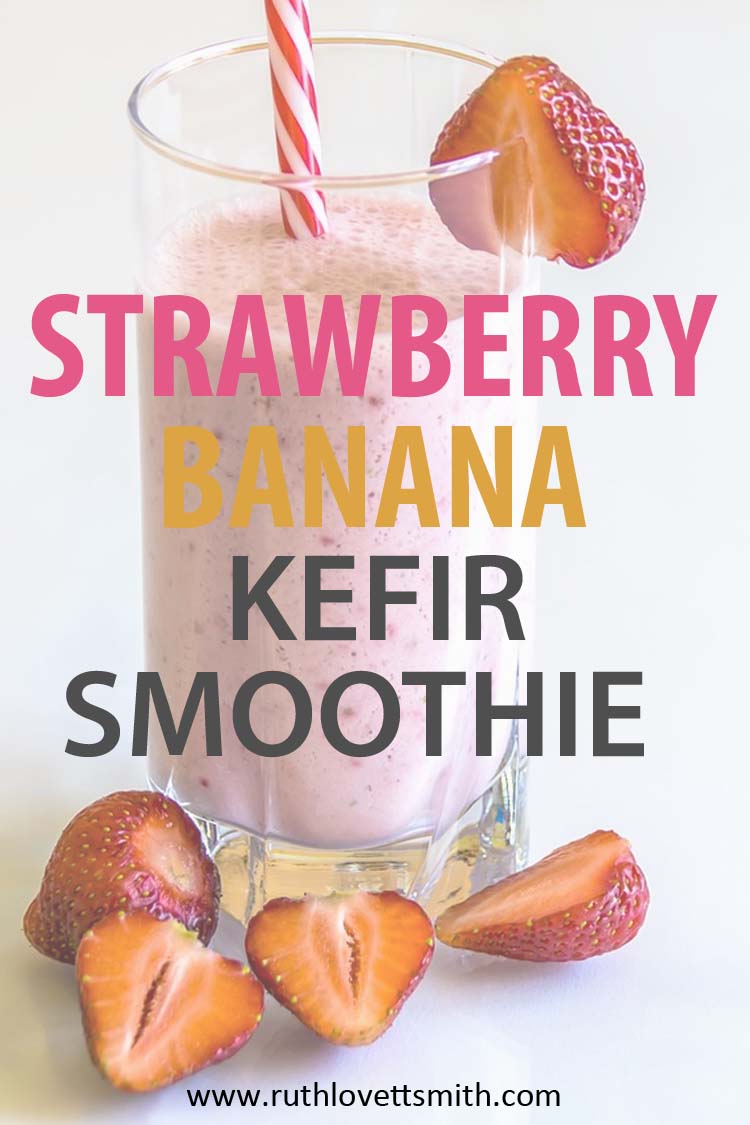 Looking for Kefir Smoothie Recipes? Following up on my recent DIY Kefir post, this strawberry banana kefir smoothie recipe is a great way to use your homemade kefir.
First, it's delicious and refreshing. Perfect for breakfast or a snack.
Second, it's full of probiotics, vitamins, and minerals. Which means it is super good for you!
What is Kefir?
For those of you who don't know, Kefir is a fermented milk drink made from kefir grains. It has a tart flavor, similar to a drinkable yogurt, which makes it a perfect ingredient for smoothie recipes.
Strawberry Banana Kefir Smoothie Recipe
Ingredients
1 banana
10 strawberries
2 cups plain kefir
Instructions
Put the above ingredients in a blender and blend until smooth. That's it!
Makes 2 servings.
Additional Tips
You can add other types of fruits and ingredients to make a variety of smoothies. Try peanut butter and banana, chocolate syrup and banana, different types of berries, peaches, cherries, and other fruits. You can also substitute plain yogurt for the kefir. Add a touch of milk if your smoothie is too thick.
Looking for more kefir smoothie recipes? Check out this book on Probiotic Drinks.
Have your own special kefir smoothie recipes? Share them with us in the comments section below. And if you are looking for more great recipes, check ou the recipes section of my site.