Omega Juicer Review: Omega Masticating Juicer
This post may contain affiliate links. I may receive a commission if you decide to make a purchase through my links. For more information, see my full disclosures here. Looking for FREE Canva templates, printable planners, cards, wall art, design elements, projects, activities, and more? Check out my Freebie Library Club.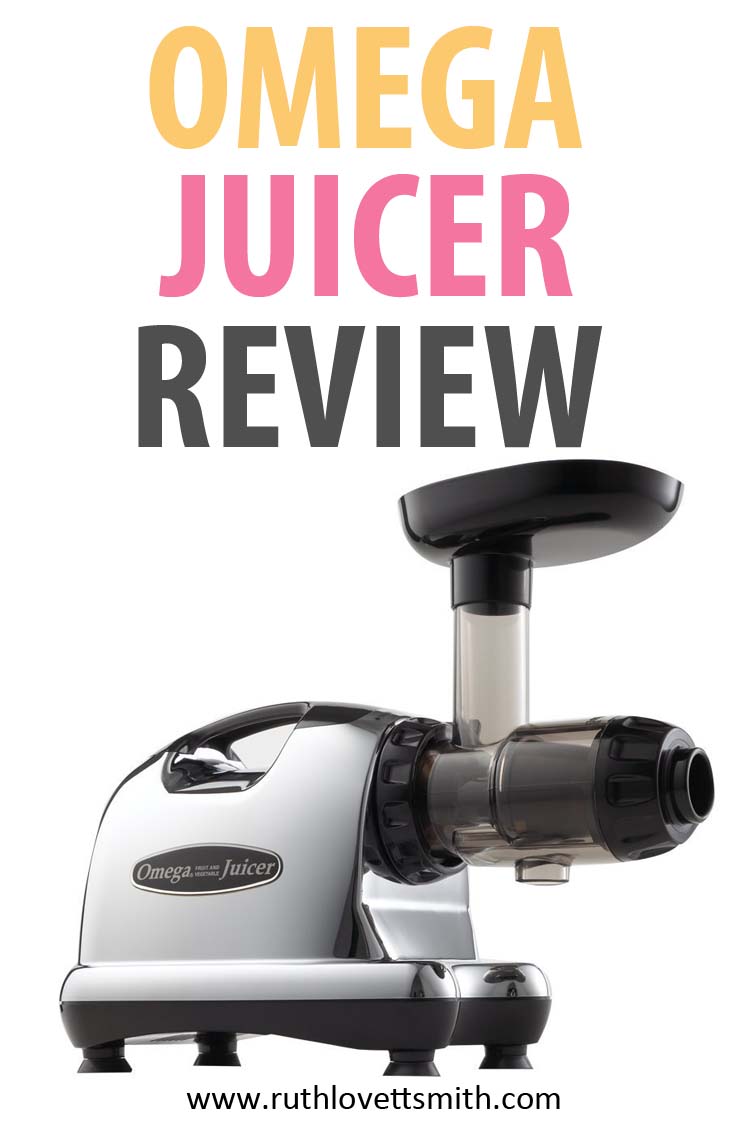 In the market for a great juicer? Thinking about an Omega Masticating Juicer? Learn more about the Omega Juicer, and why I love it.
In an effort to get my full 5 servings daily of fruits and vegetables and to eat healthier, I recently bought a juicer.
Some may consider juicing unhealthy or a fad. However, if you're drinking bottled juice anyway; it's a great way to ingest a healthier version.
There are lots of juicers to consider.  I went with the Omega J8006 for several reasons.
Masticating vs. Centrifugal
Masticating juicers squeeze the juices out of fruits and vegetables. Centrifugal juicers shred fruits and vegetables and then extract the juice from the pulp. Both juicers typically leave the pulp/fibrous material behind.
Centrifugal juicers are cheaper but don't work well on greens. Masticating juicers are better for greens. The Omega J8006 is an omega masticating juicer.
Heat
Some believe that heat damages key nutrients in fruits and vegetables. The Omega Masticating Juicer J8006 works at low speeds and creates very little heat.
Dual Purpose
The Omega J8006 is great as a juicer. However, it can also be used in numerous other ways.
It can crush frozen fruit into sorbet.
The juicer can grind nuts and seeds for nut butters.
It can grind coffee and spices.
It can be used to extrude pasta.
Easy to Clean
The Omega is easy to put together and easy to take it apart. It's also super easy to clean. Just take apart and rinse. It even comes with a brush for any stubborn food pieces that might be stuck.
I've had my Omega Juicer for about a year now and while I don't use it everyday, it's been a great addition to my kitchen and healthy eating plan. When the kids want ice cream, I crush up some frozen berries or mangoes for a frozen treat. I often make juice and sneak in a few vegetables when they aren't looking. I haven't tried it for making pasta, but am excited to. While pricey, it's been well worth the investment.
The retail price for the Omega J8006 is currently around $299.99. For more information and to purchase, click on Omega J8006 Nutrition Center Juicer.
I hope you've found this review helpful. Check out the Food & Recipes section on my site for more product reviews.