This post may contain affiliate links. If you purchase something through these links, I may receive a commission at no extra charge to you. For more information, see my full disclosures HERE. Thinking about starting a blog? Check out my post How to Start a Blog: Beginners Guide to get started today.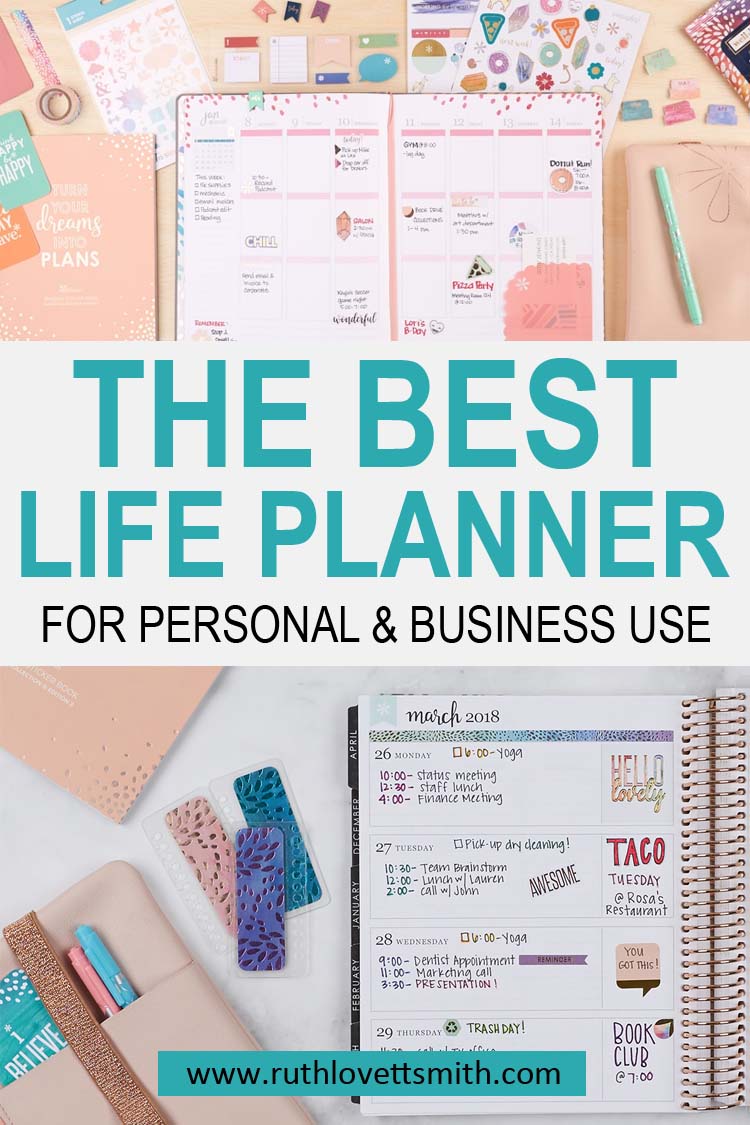 You are 42% more likely to achieve your goals by writing them down.
The Life Planner is the latest planner in the Erin Condren collection. Most noteworthy is that it is the ultimate planning system to help you get organized, achieve your goals, and most of all; preserve memories.
First of all, you can use an Erin Condren Life Planner to achieve all of your long-term goals. In addition, you can us it to remember important birthdays and appointments. Finally, you can use it as a scrapbook to preserve your memories.
Furthermore, what makes the Life Planner unique is that it is completely customizable. As a result, you get to create your very own, one of a kind planner. Hence, this is THE feature that made me fall in love with the Life Planner.

Erin Condren Life Planner Features Include:
Interchangeable Covers
Two-Page Monthly Spreads per Month
Three Layouts: Vertical, Horizontal or Hourly
Monthly and Yearly Planning
Stylish Design Elements & Inspirational Quotes
Included Coiled-in Stickers!
Two-Page Goal Setting Spread
Made in the USA
Life Planner Layout Options
There are three layout options for your calendar pages. Choose from a vertical layout, horizontal layout, and hourly layout; as shown below.
Vertical Layout Option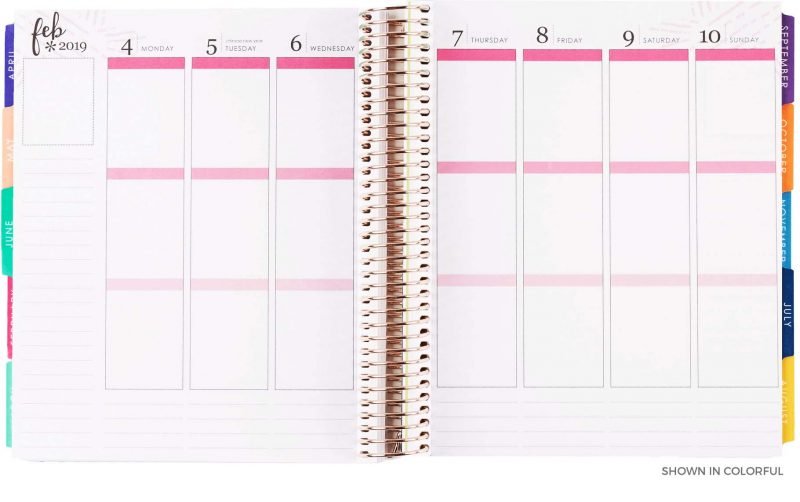 Horizontal Layout Option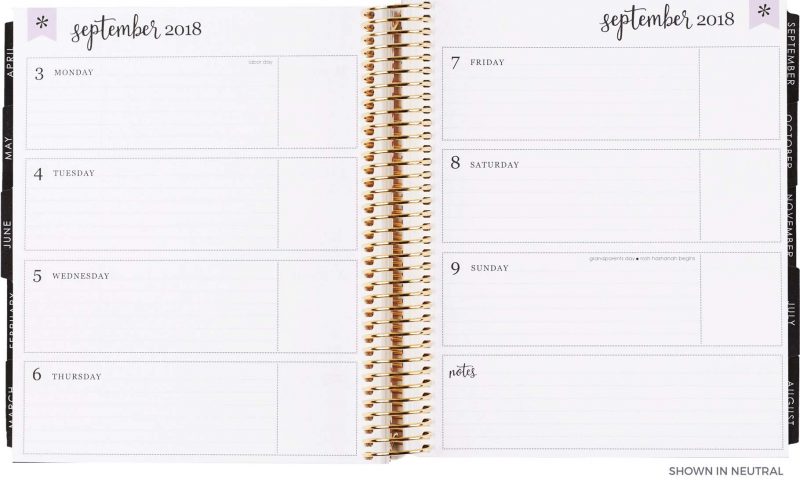 Hourly Layout Option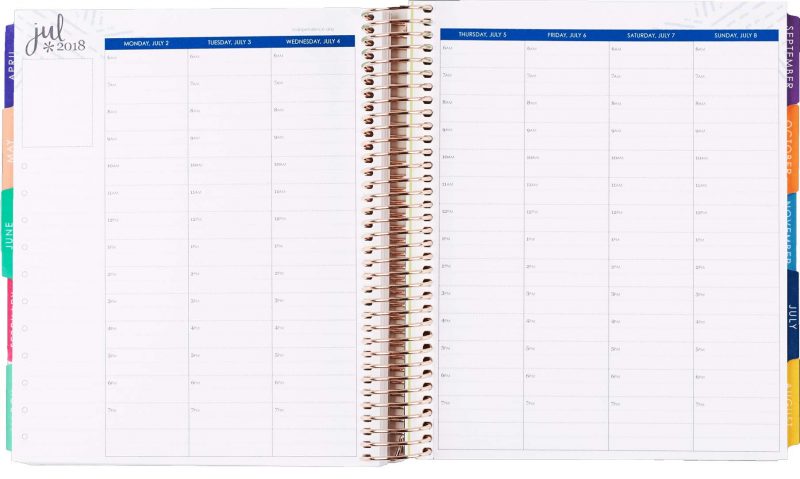 The Life Planner also includes several other features such as a dreams section, monthly notes section, monthly view spread, additional notes section, next year section, stickers, built in folder, and so much more. Most noteworthy are the inspirational and motivational quotes throughout.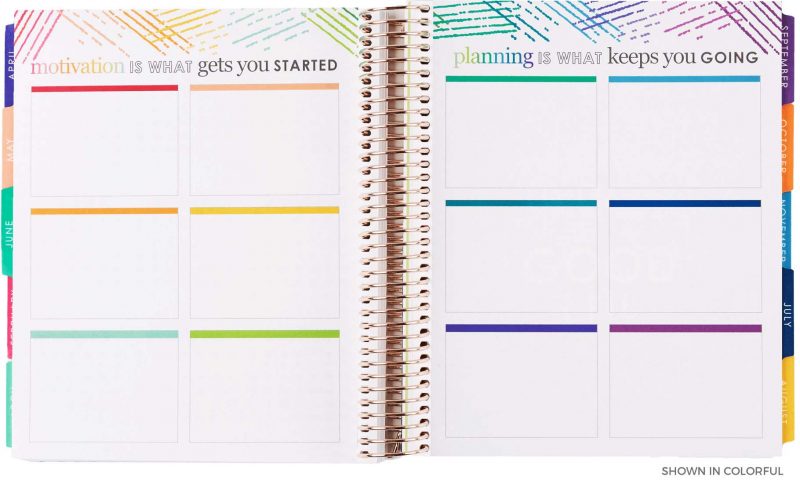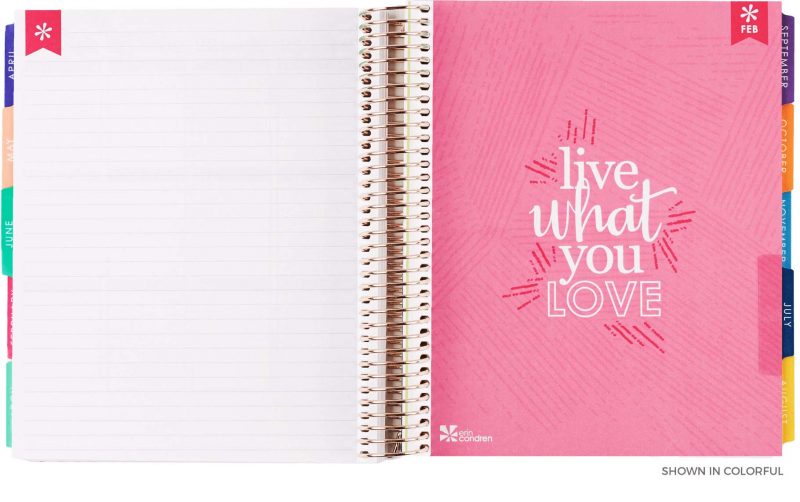 New Erin Condren Life Planner Hardbound
The Erin Condren Life Planner also comes in a hardbound edition. This type of planner is perfect if you are looking to preserve memories, or create a scrapbook.
Life Planner Hardbound Features Includes:
4 Stunning Satin-Finish Covers with Metallic Detailing
Available with 12-Month Calendars
5″X 8″ (Horizontal) and 8 X 10″ (Vertical) Size Options
Personalization Choices in Gold & Rose Gold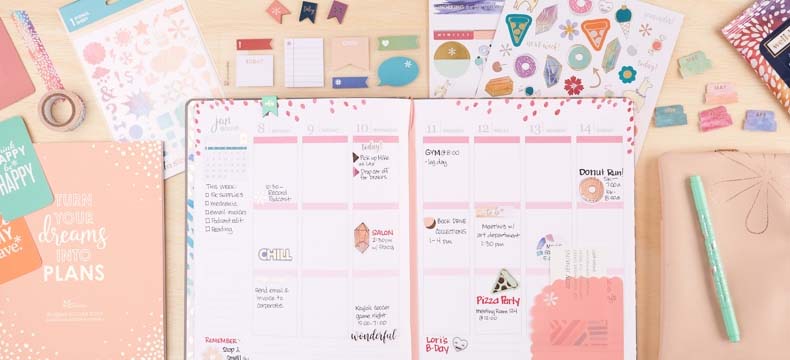 Whether you go with a coiled life planner or a hardbound life planner, you are sure to love your new Erin Condren Life Planner.
To get more details on Erin Condren products and accessories, click on Life Planner.
Looking for more planner information? You might enjoy my post The Perfect Planner for Entrepreneurs.
If you found this post useful, please consider sharing it using the social media sharing buttons below.