This post may contain affiliate links. If you purchase something through these links, I may receive a commission at no extra charge to you. For more information, see my full disclosures here. Want to achieve financial freedom with your craft? Check out my Free Guide to get started today.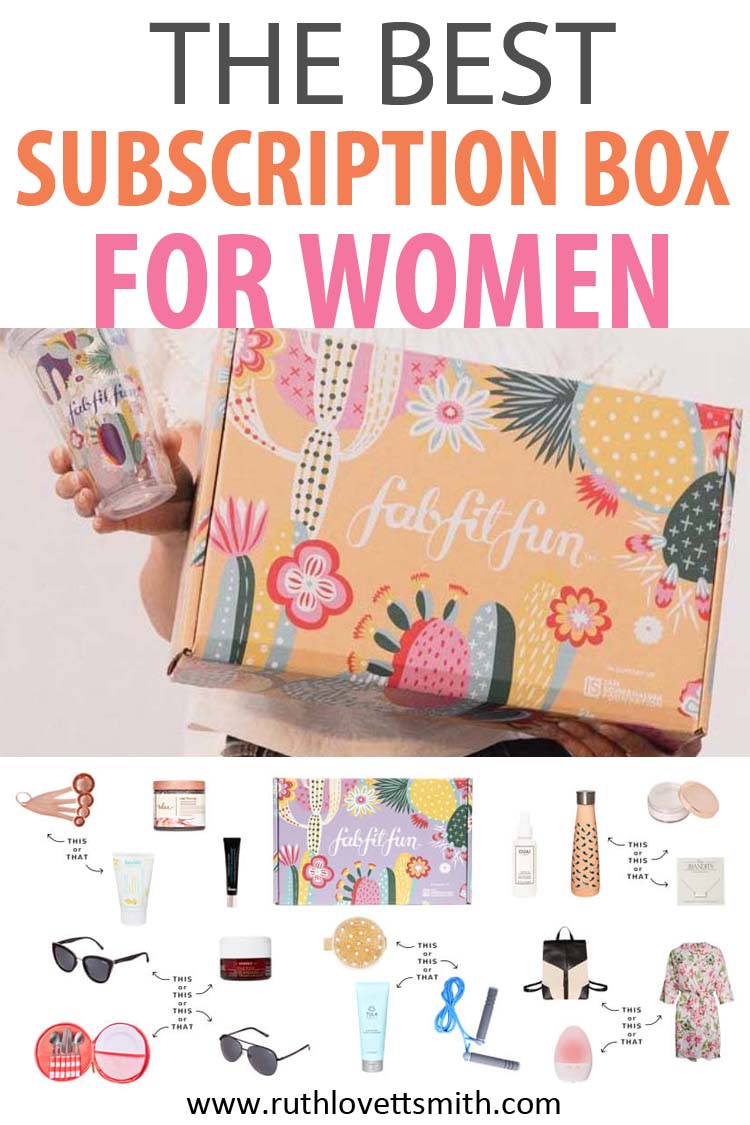 Learn about the FabFitFun starter box today! I share honest FabFitFun box reviews, spoilers, promo and coupon codes + FabFitFun add ons info for 2020.
There are a lot of FabFitFun box reviews on the internet. Some of them are better than others. I've been a member for over two years now, and am happy to offer honest FabFitFun reviews.
I'll cover the FabFitFun starter box, monthly box, and annual subscription; as well as the pros, cons, ins, and outs of FabFitFun. Plus I'll even share a FabFitFun promo code below.
What is FabFitFun?
FabFitFun is a seasonal women's subscription box filled with 8-10 full-sized, premium products valued at over $200.
The boxes ship seasonally in December, March, June, and September. You can purchase a single seasonal box, or an annual subscription at a reduced rate.
FabFitFun Cost
$49.99 for one seasonal box.
$179.99 for an annual subscription.
(FabFitFun prices are current as of 10/2020.)
What's in a FabFitFun Box?
Each box includes the best in beauty, fitness, wellness, home, and everything in between. Think lotions, scrubs, makeup, scarves, bags, and more.
Boxes include several products that are targeted to the season they are shipped in. For example, high end sunscreens and plush beach towels in the FabFitFun Summer Box. Hats, blankets, and nourishing lotions in the Winter Box.
What is the FabFitFun Starter Box?
The Starter Box is a mini box filled with 3 to 4 full-size, premium products. It's a great way to try out FabFitFun at a reduced rate. This box is not always available on the FabFitFun website. However, you may see it mentioned on various blogs as bloggers often get Starter Box invites to send to their friends.
What is the FabFitFun Editor's Box?
The Editor's Box is a box you can opt to get when the seasonal box sells out. This box, also sometimes called the Welcome Box, is filled with favorite products from past seasons. This means you can join any time of the year, rather than wait for the next seasonal box.

FabFitFun Add-Ons and Extras
There are some super cool extras that come with FabFitFun. I definitely think that these extras add a lot of value to what is already a great deal.
FabFitFun extras include:
Select Membership
First of all, if you choose an annual membership you are considered a Select Member. This means that you get to select options, for some of the items in your box, at an earlier date. For example, a lipstick palette or an eye shadow palette. Sometimes you get to choose between two lipstick colors, or two jewelry pieces. I personally consider box customization a huge perk and worth the annual membership price because I get to customize my box exactly the way I want it.
Winter Box customization opens on 10/30/20 at 9 am PT, for Select Members, and 11/13/20 at 9am PT for all members.

From FabFitFun: "Starting with the Winter 2019 season, our billing and fulfillment schedule will be organized to maximize shipping efficiency and help prevent overlap between the various groups. We'll have Select Access and All Access windows for Add-Ons and Customization."
Edit Sale
There is also an Edit Sale each season where you can choose a variety of products to be shipped to you. This is an opportunity to purchase past seasons products at a significantly reduced rate (30%-70% off). Select members have early access to this sale, which makes an annual membership an even better deal. Edit Sale items sell out quickly.
Add-Ons
FabFitFun Add-Ons are sale items that you can add to your upcoming box. They are typically between 30% and 70% off. Add-Ons ship free with your box.

The Winter Add-On Sale opens 10/29/20 at 9 am PT for Select Members, and 11/12/20 at 9 am PT for all members.
Online  Community
FabFitFun has an extremely active online community. Here members swap or sell items, as well as share tips for how they are using their items, among other things. If you can't wait to get your box, some members will do an unveiling of what is in the box they received.
Online Community Tip: My favorite thread in the online FabFitFun community is the "Free Samples? Good Deals?" thread. Members post about their favorite products, as well as any deals they might come across. I've scored discounted beauty boxes, free earrings, and more.
FabFitFun TV: Online Fitness Channel
Finally, FabFitFun has it's very own online fitness channel called FabFitFun TV. Here you can choose workouts from well known trainers like Jillian Michaels. You can watch on your phone, laptop, and even on some TVs with the FabFitFun Fitness App. Check it out here.
FabFitFun Spoilers
Following is a listing of the most recent box, and the items included. If a seasonal box sell outs, and they almost always do, FabFitFun will put out an Editor's Box in its place.
I will update this post, seasonally, when each new box is released.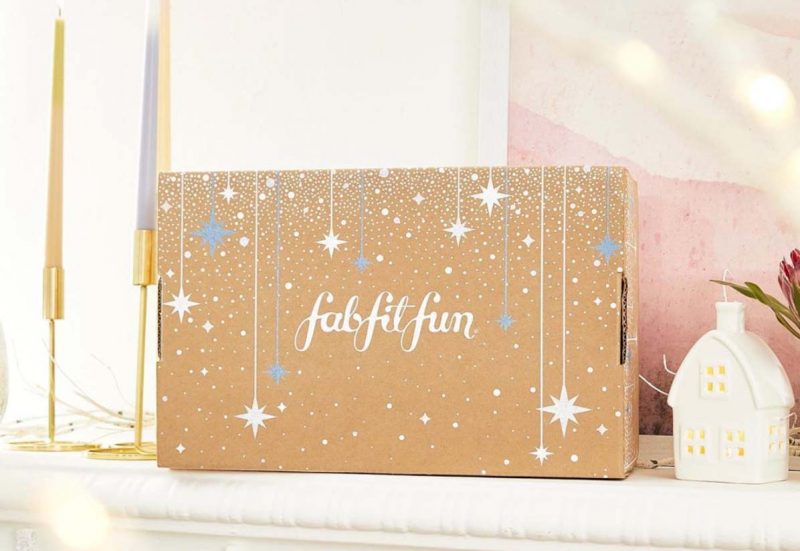 The FabFitFun Winter Box spoilers are here! During the Fall season FabFitFun switched to a 100% recycled kraft box to reduce their carbon footprint. You'll also notice that the inside packing materials are 100% recyled kraft paper as well.
First Item
Vera Bradley CompactOrganizer – $50
UnHide Lil' MarshmallowBlanket – $65
BOMSHBEE® SloaneChampagne Flutes (Set of 4) – $51
Summer & Rose Cozy Robe – $70
LOLI Beauty™ Tea Seed Elixir – $42
kate spade new york Rise & Shine Stud Earrings (Set of 2) – $68
Mobile White® Advanced Teeth Whitening Kit – $89.99
second Item
Lilly PulitzerTM Ceramic Mugs (Set of 2) – $42
Caudalie Vinosource Moisturizing Sorbet – $39
Murad® Rapid Collagen InfusionTM – $78
Algenist Complete Renewal Eye Balm – $68
Lucky Brand Solid Brushed Scarf – $65.50
Impressions Vanity Company® LED Vanity Mirror – $45
third Item
ILIA Beauty Limitless Lash Mascara – $28
Laura Geller® Cinnamon + Spice Eyeshadow Palette – $45
dr. brandt® skincare pores no more® PORE PURIFYING CLEANSER – $36
dr. brandt® skincare POREDERMABRASION® – $58
Lele Sadoughi Maroon Velvet Headband – $49
Fourth Item
kate spade new york Workout Socks (Set of 2 Pairs) – $24
MUK LUKS® Cabin Socks – $25
Voir Haircare Rhythm of the Rain – Hair Masque & Scalp Detox – $28
TULA SKINCARE Rose Glow & Get It Cooling & Brightening Eye Balm – $30
Flight Mode Skincare High-Altitude Hydration Mask – $39
Fifth Item
Beautaniq Beauty Guardian Angel Revitalising Eye Gels – $25
eparé® Cutting Board (Set of 4) – $19.95
dpHUE Apple Cider Vinegar Dry Shampoo Powder
Sixth Item
Whish Lip Scrub in Vanilla Bean – $20
Paradox Lucky Stars Blemish PatchesTM – $18
B-Low The Belt Croc Card Case – $35
Seventh Item
Daily Concepts® Daily Facial Dry Brush – $20
nOir Jewelry Ombre Leopard Scrunchies – $25
eighth Item
Aesthetica Liquid Eyeliner – $21
Londontown® Get Well Nail Recovery Treatment – $20
Phase Zero Makeup Making Moves Blusher – $27.50
Select members (annual members) get to choose one item each from categories 1 through 5. They can also purchase additional items, at a discounted rate, while supplies last. Additional item prices range from $7 to $15 per item, which is a great deal! Seasonal members get to choose items from the first three categories. Items 6, 7, and 8 will be chosen by FabFitFun and will be a surprise.
Winter Box customization opens on 10/30/20 at 9 am PT, for Select Members, and 11/13/20 at 9am PT for all members.
Click here to join today and customize your Winter box. You'll automatically get $10 off of your first box.

FabFitFun Past Boxes
I am currently on my 4th annual subscription. That's how much I love FabFitFun! I view each box as a seasonal treat to myself. It's like Christmas four times a year.
Following are items that were included in each of my past boxes. You can click on each title below, to view the items that were in each box.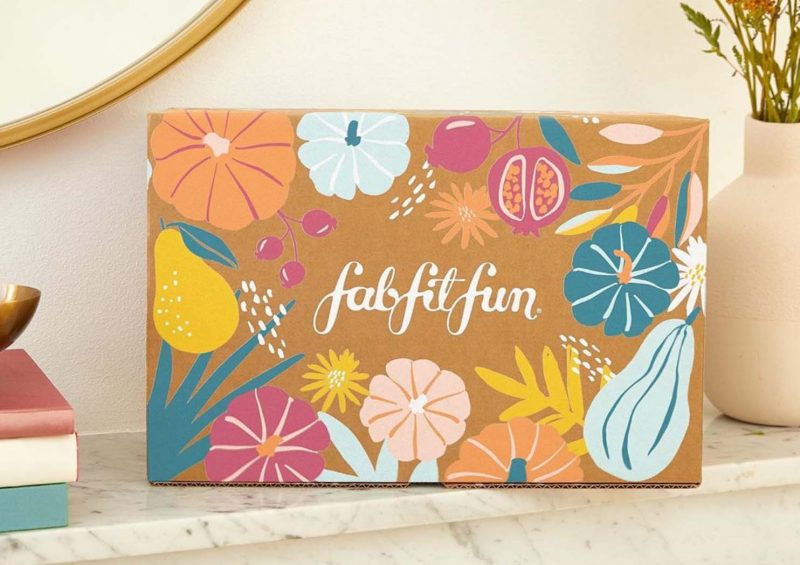 The FabFitFun Fall Box included a total of 8 items. Select members got to choose their first 5 items.
First Item
Botkier New York Bond Tote
Botkier New York Trigger Backpack
FOXYBAE™ 25mm Black Curling Wand with Rose Gold Colored Barrel
Stila Stay All Day® Waterproof Liquid Eyeliner + HUGE™ Extreme Lash Mascara
Uncommon James Set of 2 Copper Canisters
SACHAJUAN Styling Cream + Finish Cream
Mia Mélange Foldable Cotton Basket
second Item
Beyond Yoga Hidden Pocket Infinity Scarf
Glossmetics Hair Removal Device
Dr. Dennis Gross Skincare Alpha Beta Pore Perfecting & Refining Serum
SOIA & KYO Woven Scarfigan with Fringe
Volition Beauty Celery Green Cream
Erno Laszlo Pore Cleansing Clay Mask
third Item
JENNY BIRD Austin Cuff
JENNY BIRD Leana Pendant
Vitamasques Multivitamin Mask Set
Nectar Sunglasses Blue Light Blocking Glasses in Brown Tortoise
Beauty Bakerie Proof is in the Puddin' Palette
fourth Item
Masontops® Glass Water Bottle with Neoprene in Turquoise
Anastasia Beverly Hills Clear Brow Gel
SKIN&CO Roma Truffle Therapy Whipped Cleansing Cream
Feel Beauty Renewed Pumpkin Walnut Facial Cleanser
frank body Original Coffee Scrub
fifth Item
HIP Cutlery Set
NCLA™ So Rich Cuticle Oil in Horchata
Likwid Rx Stress Reliever Ayurvedic Hair Oil
8 Other Reasons Runway Clip Trio
Harper + Ari Exfoliating Sugar Cubes in Juice Cleanse
Bonus Items
FabFitFun sent a selection of 3 mystery items as bonus items for the Fall box.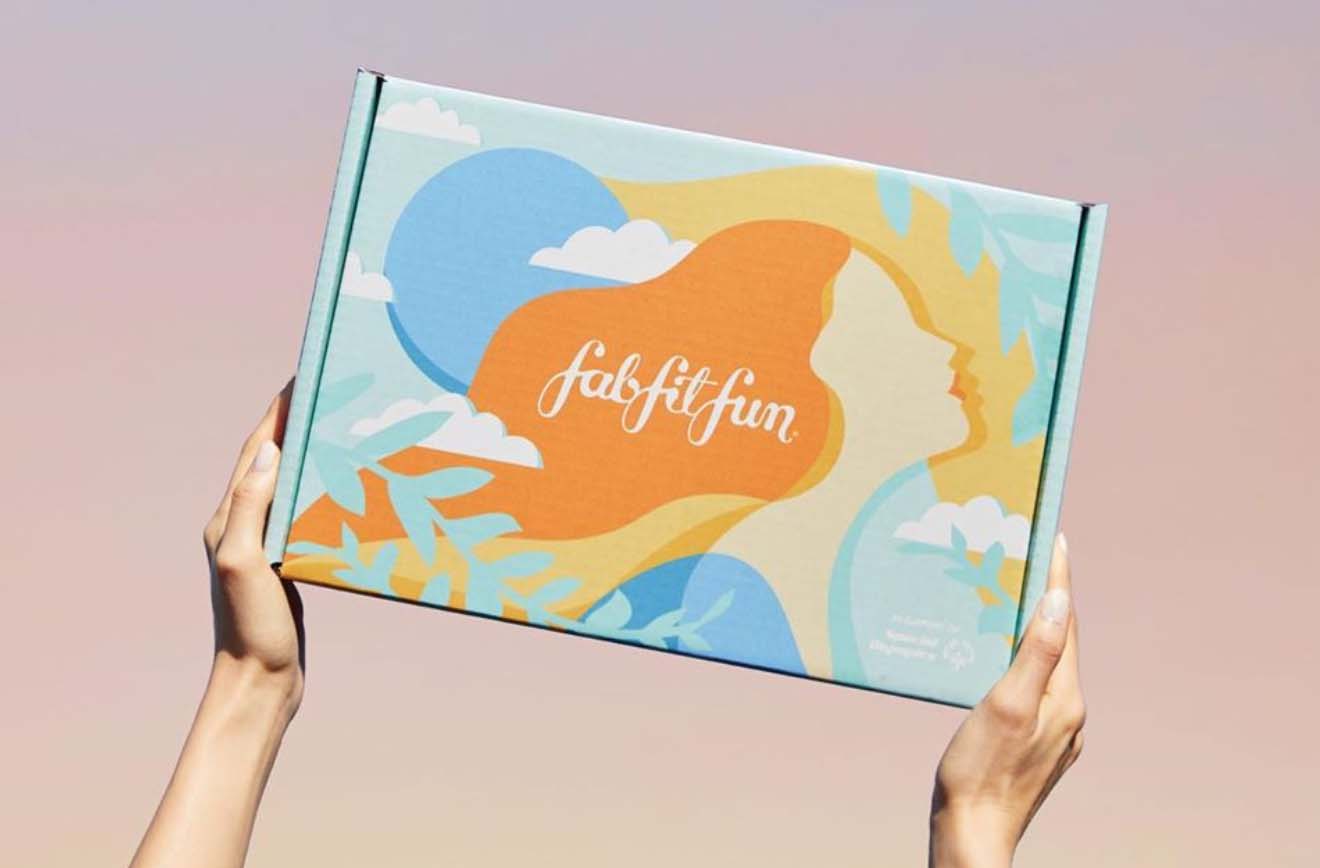 The FabFitFun Summer Box included a total of 8 items. Select members got to choose their first 5 items.
First Item
Yumi Kim Wireless Charging Pad
Draper James Straw Bag with Floral Scarf
Pottery Barn Mason Diffuser in Solstice
L*SPACE Tie Dye Towel
dr. brandt® skincare Do Not Age Triple Peptide Eye Cream
LashesMD® Eyelash Conditioner
Surprise Me
second Item
Michael Kors Bedford Travel Passport Wallet
Business and Pleasure Co.™ Cooler Bag
HydroPeptide® Moisture Reset Face Oil
R+Co Television Shampoo & Conditioner Duo
Isaac Mizrahi Blue and White Kimono
Surprise Me
third Item
TOMS Sydney Sunglasses
COOLA® Mineral Face Organic Matte Finish Sunscreen Lotion SPF 30
The Giving Keys Mini Key Necklace
Blaq 5 Pack Hydrogel Eye Masks & Peel Off Mask Duo
Kate Somerville® Goat Milk Moisturizing Cream
Drybar Prep Rally Prime & Prep Detangler
Surprise Me
Fourth Item
Terre Mère Aloe and Tea Tree Toner
Silked Satin Pillow Sleeve
Zoë Ayla® Ice Roller
Surprise Me
Fifth Item
The Lyfestyle Co. Beach Mist
Issac Mizrahi Loves xo, Sienna Vase
grace & stella Hyaluronic Acid Hydrating Serum
amika Brooklyn Bombshell Blowout Spray
Bonus Items
Each Summer box included three bonus items, from the list below, chosen by FabFitFun.

Riddle™ Oil Original Roll On
WINKY LUX Uni-Brow Universal Eyebrow Pencil
Cali Cosmetics Foot Cream with Menthol in Tarocco
Makeup Drop Hybrid Makeup Sponge
Murad® Essential-C Cleanser
Spongellé Coconut Verbena Hand Cream
Wander Beauty Baggage Claim Gold Eye Mask 6 Pack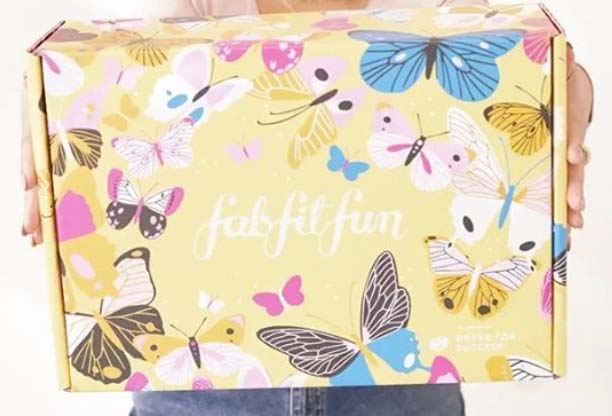 The FabFitFun Spring Box included a total of 8 items. Select members got to choose their first 5 items.
First Item
reVive Light Therapy® Glo Wrinkle and Anti-Aging Light Device
DONNI. Ribbed Sweater Coat
Caravan Diamond Woven Rug
Summer & Rose Navy Diamond Tote  FFF Throwback
west elm Indigo Tie-Dye Bowls  FFF Throwback
Elemis Peptide4 Night Recovery Cream-Oil  FFF Throwback
second Item
CALPAK Set of 3 Packing Cubes
Murad® Rapid Collagen Infusion™
Shoshanna Umbrella
tarte™ Rainforest of the Sea™ drink of H2O hydrating boost FFF Throwback
tarte™ tarteistTM PRO glow highlight & contour palette FFF Throwback
111SKIN Rose Gold Radiance Booster
third Item
Amber Sceats™ Double Coin Necklace
Gravity Weighted Sleep Mask
WEI™ Two-in-One Purify and Glow Mask Collection
Cosmedix Pure C FFF Throwback
Green Goo Hibiscus Plant-Based Body Scrub FFF Throwback
Fourth Item
Aria Beauty Luxe Detangling Electroplated Brush
Jabonería Marianella Imperial Jade Body Oil
Stone Cold Fox Tea Towels
AVEDA damage remedy™ daily hair repair
Surprise Me! (FabFitFun will choose for you.)
Fifth Item
AG Hair Fast Food Leave-On Conditioner
Skindinavia The Makeup Finishing Spray
Lovescript Body Wash
Speaqua Cruiser Bluetooth® Wireless Speaker
Ciaté London Fierce Flicks Precision Tip Liquid Liner
Eparé Dual Salt and Pepper Mill
Mystery Choice (You will receive a mystery item.)
Surprise Me! (FabFitFun will choose for you.)
Bonus Items
There were three additional bonus items, chosen by FabFitFun, in each box.

Chic and Tonic Silicone Straws, Black Orchid Spongelle, or Wander Beauty Mile High Club Mascara.
Winky Lux Rainbow Tinted Balm, Avene Thermal Spring Water, or Purlisse Watermelon Energizing 2 Minute Polishing Peel.
This Works Deep Sleep Body Cocoon or Whish Blue Matcha Restoring Mask.
You can see from the above list of boxes that FabFitFun takes a lot of time to curate boxes that include quality products. Each box also includes a magazine that covers each product in more detail.
FabFitFun Pros
Try new (full size) products for a fraction of the cost.
Excellent customer service.
Select members get to choose from several products.
Each box is different, no repeats.
Active online community.
Fitness channel.
FabFitFun Cons
You may not like all items in the box.
It might not be for you if you don't like beauty and skin care products.
Boxes do not always ship immediately.
A note about box shipping: FabFitFun typically bills seasonally on a certain date, and ships all boxes out within one month from that billing date. I am sharing this information so that you understand that you will not receive your box two days after you order it or customize it. So be patient. These boxes are worth the wait!
Customer Service
As I mentioned above, FabFitFun Customer Service has always been wonderful to work with. Should you need to reach them, you can visit their contact page.
FabFitFun Promo Code
Looking for a FabFitFun coupon? FabFitFun often offers promo codes for new members. Try FabFitFun Coupon Code: FAB10 to start. This code will get you $10 off of your first box. If that one doesn't work, you can also try FabFitFun Coupon Code: FUN.
Or Click Here for an automatic $10 off for new members. No code should be needed.

I hope you've found this FabFitFun box review helpful. Whether you get a FabFitFun starter box, seasonal box, or annual membership; you can't go wrong. If you are looking for more boxes like FabFitFun, check out my Causebox Reviews and GlobeIn Reviews.
If you enjoyed this post, please share it with your friends using the social sharing buttons below. Enjoy the goodies in your next box!