Hot Craft Ideas to Sell: 20+ Things to Make and Sell for Profit
This post may contain affiliate links. I may receive a commission if you decide to make a purchase through my links. For more information, see my full disclosures here. Looking for FREE Canva templates, printable planners, cards, wall art, design elements, projects, activities, and more? Check out my Freebie Library Club.
Hot craft ideas to sell includes a huge list of things to make and sell for profit. These are easy things that you can make and sell from home. Bring in a little extra income, or start your own craft business.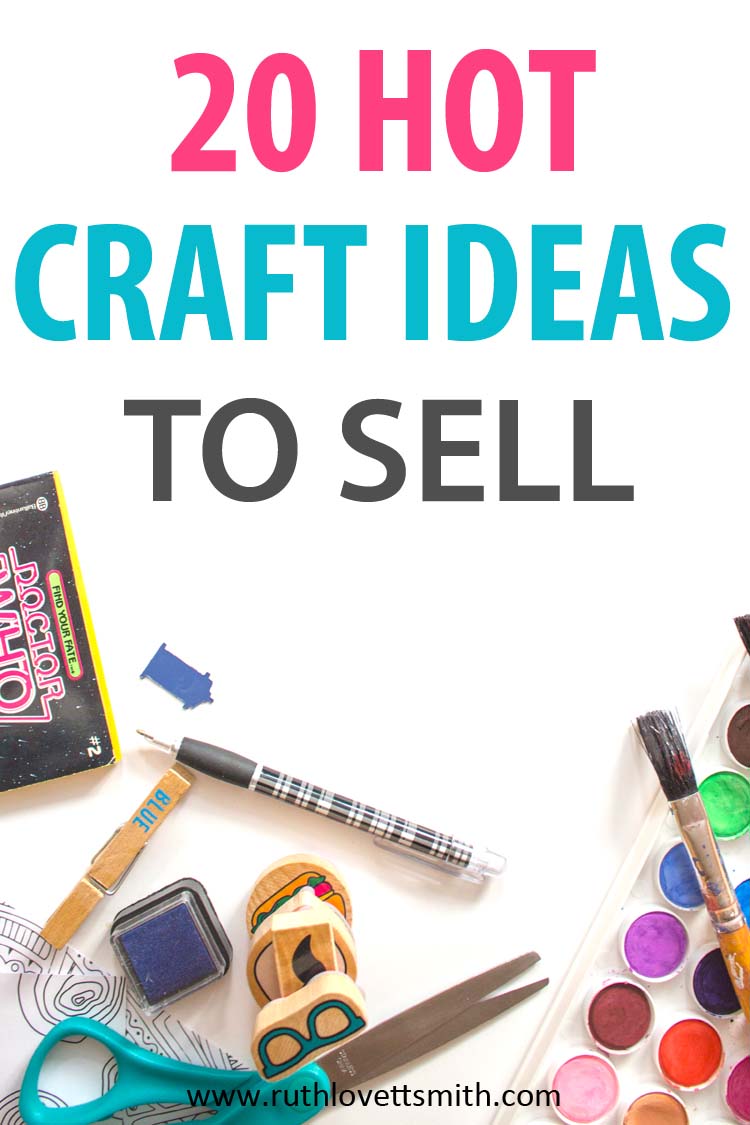 Hot Craft Ideas to Sell at Home
Crafting can be a lucrative way to make money from home. It can also be really fun. I personally love working with my hands, therefore I often make handmade gifts. If you like to make handmade gifts as well, you might want to think about selling them. You can sell them on a site like Etsy, or consider opening up your own online shop.
Keep in mind that there are crafts that you can make for fun, or for gifts, and then there are things to make and sell for profit. Knowing the difference between the two will determine how successful you are with your business.
Hot Craft Ideas to Sell that Serve a Purpose
I've found that hot craft ideas to sell are typically crafts that are functional and serve a purpose. Customers are willing to pay more for an item that is handmade, beautiful, and one that they can use.
This list covers numerous easy craft ideas that sell well. From ornaments, to jewelry, to everyday household items and more; I hope you find this list of craft ideas useful.
Holiday Ornaments
Wooden Coasters
Beaded Jewelry
Sharpie Mugs
Hair Bows and Hair Clips
Herb Sachets
Pin Cushions
Designer Pillow Cases
Tote Bags
Handmade Greeting Cards and Invitations
Bath and Beauty Products
Candles
Art Work
Key Chains
Calendars
Scrap Books and Journals
Magnets
Wine Glass Charms
Picture Holders and Picture Frames
Onesies
Plant Markers
Wind Chimes
Mini Clay Dishes
Custom Snow Globes
Painted Rock Paper Weights
Hot Craft Ideas to Sell Detailed List
Following is my detailed list of hot craft ideas to sell. I cover where to find supplies as well as unique tips on how to make your products personable and stand out. Try one of these craft ideas today, or try them all. I'm sure you'll have loads of fun in the process!
1. Holiday Ornaments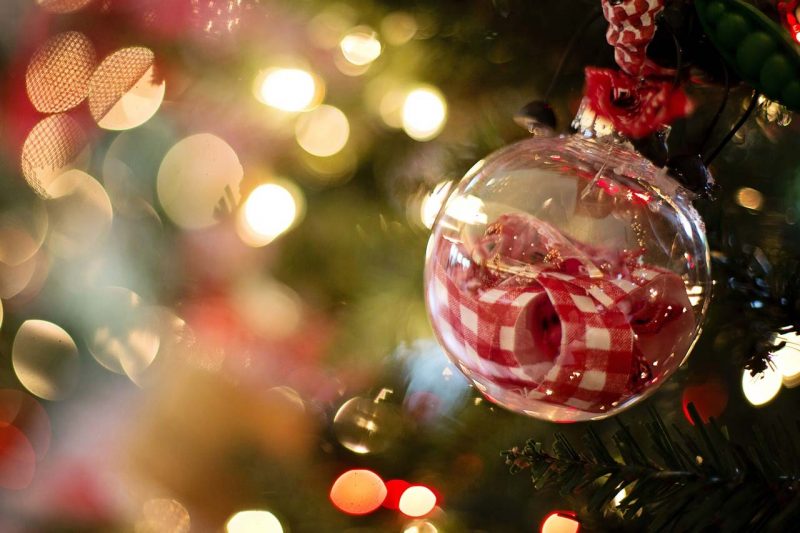 Handmade holiday ornaments are extremely popular right now and can be a great DIY craft to make money. From hand painted glass ball ornaments, to hand sewn ornaments, to ribbon filled clear glass balls; the list of ideas is endless.
Hot Craft Ideas to Sell Tip: Find a unique way to personalize your ornaments to make even more money. For example, a family photo in a clear glass ball or family members names and the year on a clay ornament.
2. Wooden Coasters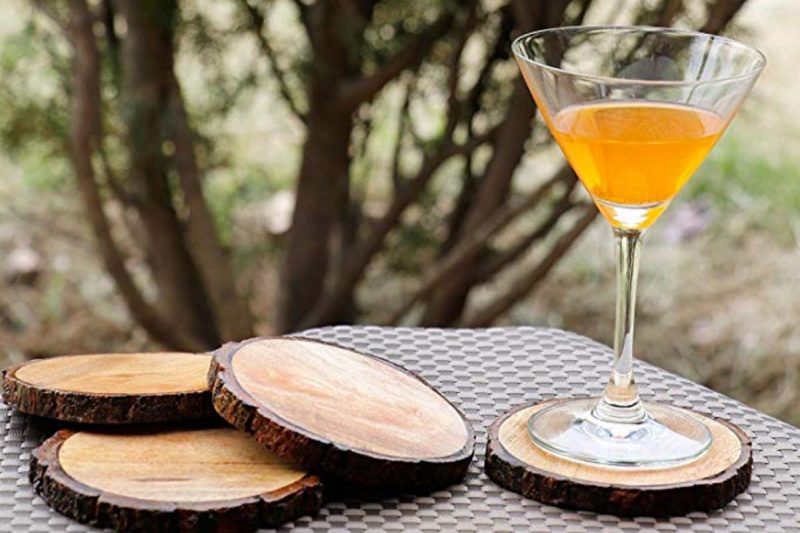 If you live in the woods, and have access to a saw, rustic wooden coasters are an easy craft to make and sell from home. You can leave them natural, or finish them with a stain and/or a clear finish.
Hot Craft Ideas to Sell Tip: If you have a wood burning tool, or Dremel tool, you can etch designs into the wooden coasters to create a more unique product. Or use acrylic paint to paint unique designs on each one.
3. Beaded Jewelry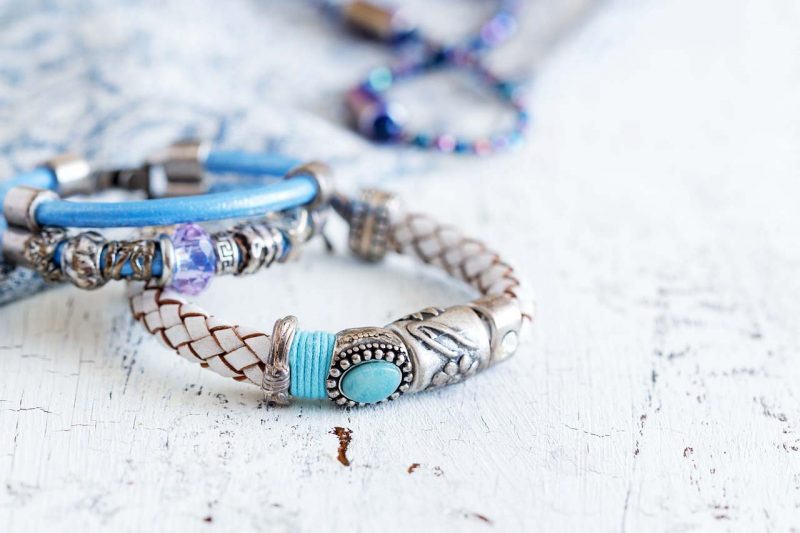 While beaded jewelry may look complicated, it's actually much easier than you might think. And it's a super hot craft idea to sell. If beaded jewelry is new to you, you can pick up a book on beading tips to get started.
Hot Craft Ideas to Sell Tip: Consider creating a beaded jewelry set. For example, earrings and a necklace or earrings and a bracelet. If a buyer loves the color and style of a pair of earrings, they are much more likely to buy a matching piece to go with it.
4. Sharpie Mugs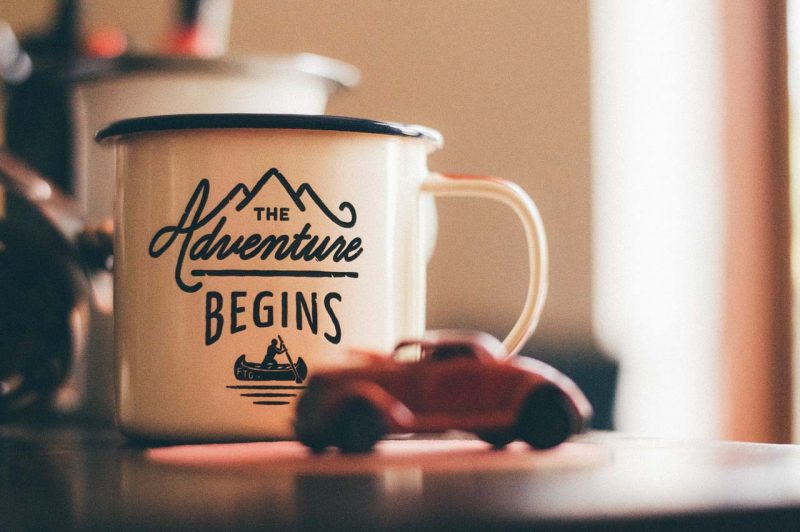 Do you have great handwriting? Did you know that Sharpie mugs were a thing? Mugs with sayings are extremely popular and very easy to create. You can purchase inexpensive plain mugs online, and use Sharpie markers to create your designs. Just make sure that you use oil based Sharpie Paint Pens for the best results. You can find a how to tutorial on PopSugar.
Hot Craft Ideas to Sell Tip: Create his and hers coffee mug sets. For example: Wifey & Hubby, Queen & King, Beauty & Beast, etc. That way you sell two mugs at once.
5. Hair Bows and Hair Clips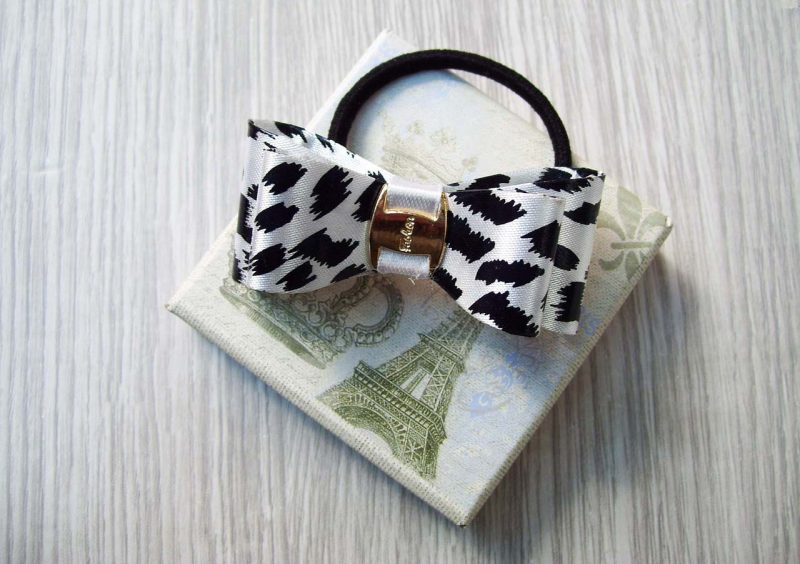 I don't have a daughter. (I have two teenage boys.) However if I did, I would make her tons and tons of adorable hair bows. 🙂 I do have friends with daughters. Therefore I know that hair is a big business. If you have a daughter, you know what I mean. Hair bows and hair clips are an easy craft to make and sell from home. Plus, they are lightweight; which makes them easy and inexpensive to ship.
Hot Craft Ideas to Sell Tip: You can create your own bows out of fabric and ribbon, or buy hair bows in bulk and attach them to elastics and hair clips.
6. Herb Sachets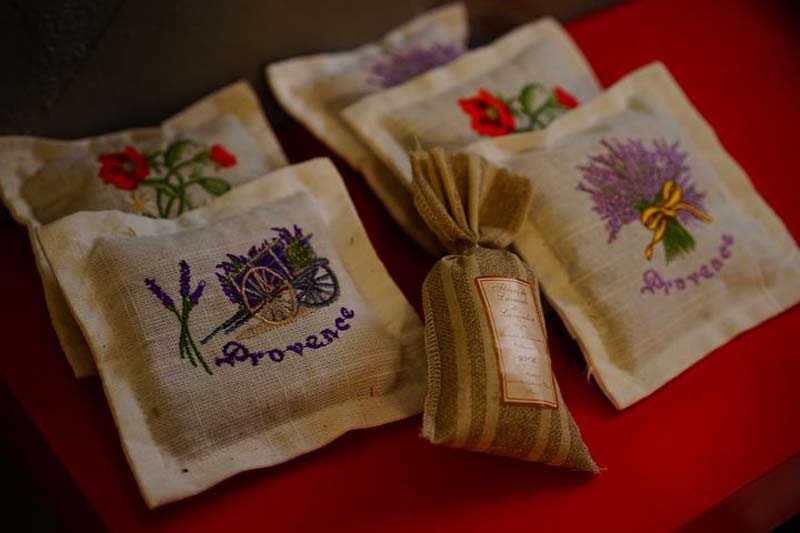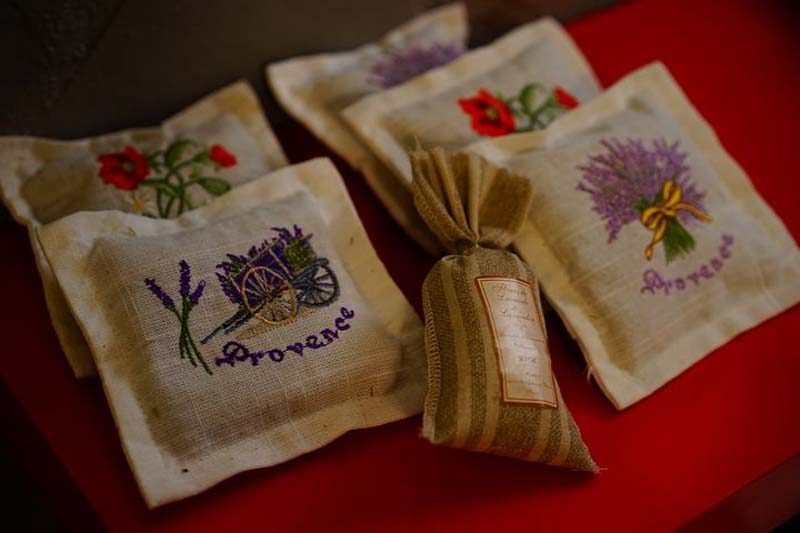 Herb Sachets are perfect for freshening up a variety of spaces. You can put them in your drawers, in your car, in your gym bag, and even in your shoes. They are easy to make and are perfect for solving a variety of problems. (Problem solving products are big sellers.)
Hot Craft Ideas to Sell Tip: Purchase herb sachet bags and herbs online to make this hot craft idea even easier. Then create a line to solve each problem. For example: peppermint sachets deter mice, lavender sachets repel moths, and activated charcoal helps with stinky shoes.
7. Pin Cushions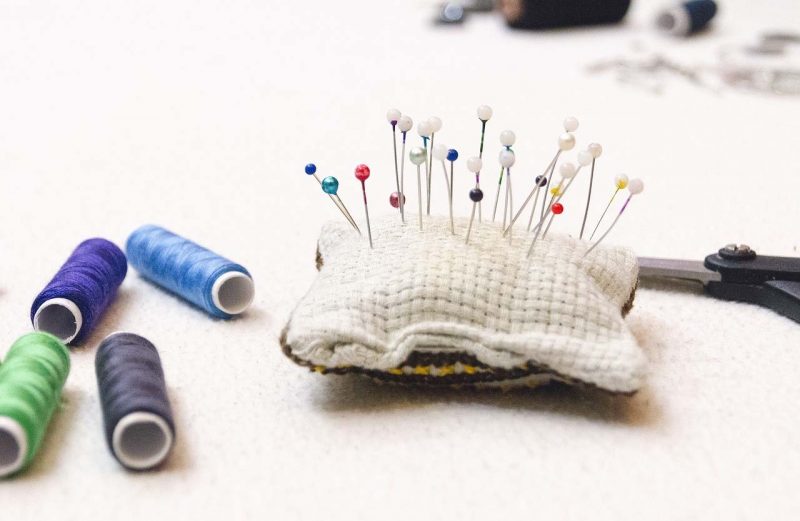 A pin cushion is a must for any sewer. And while a sewer could purchase a plain Jane pin cushion at the sewing store, a crafter is much more likely to purchase a unique product from a fellow crafter.
Hot Craft Ideas to Sell Tip: I LOVE this mason jar pin cushion idea from The Seasoned Homemaker. I think you can get really creative with it. And it has the potential to be a hot seller.
8. Designer Pillow Cases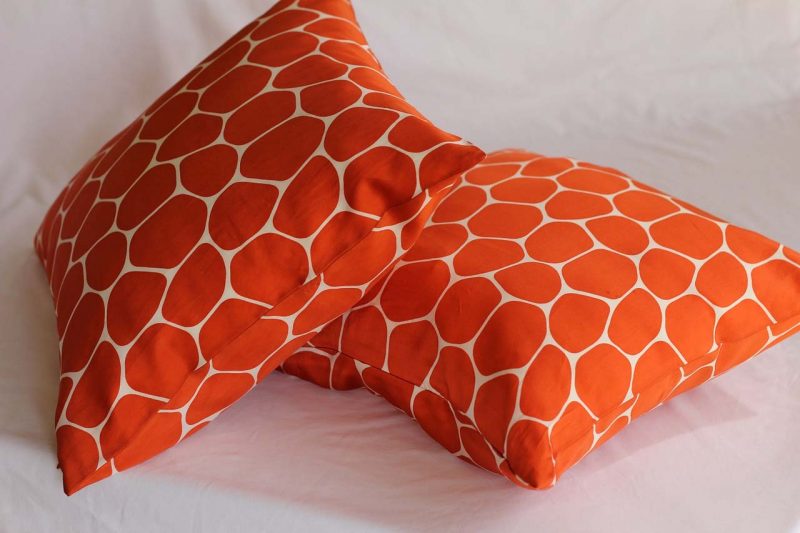 I always wondered why people bought designer pillows when they could make their own. Then I realized that not everyone has the time, or likes to sew. If you love designer fabrics like I do, and you love to sew; pillow cases might just be your hot craft idea to sell.
Hot Craft Ideas to Sell Tip: Pillows come in several standard sizes. For example: 16×16 and 18×18. Create a set of pillow cases in a standard size. Then tell your buyers where they can purchase pillow inserts. That way, you only need to ship the pillow cases.
9. Tote Bags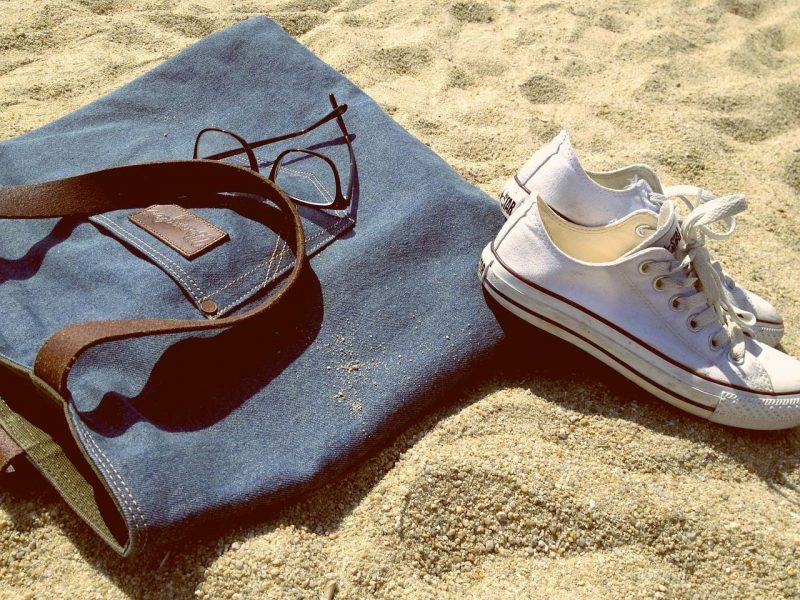 I love myself a great tote bag. They are perfect for grocery shopping, going to the farmer's market, or for hanging out at the beach. They are also super easy to make.
Hot Craft Ideas to Sell Tip: Consider making a reversible tote bag. This is a great way to set your tote bag apart from the rest. One option would be to use contrasting fabrics. Another is to do a light side and a dark side.
10. Handmade Greeting Cards and Invitations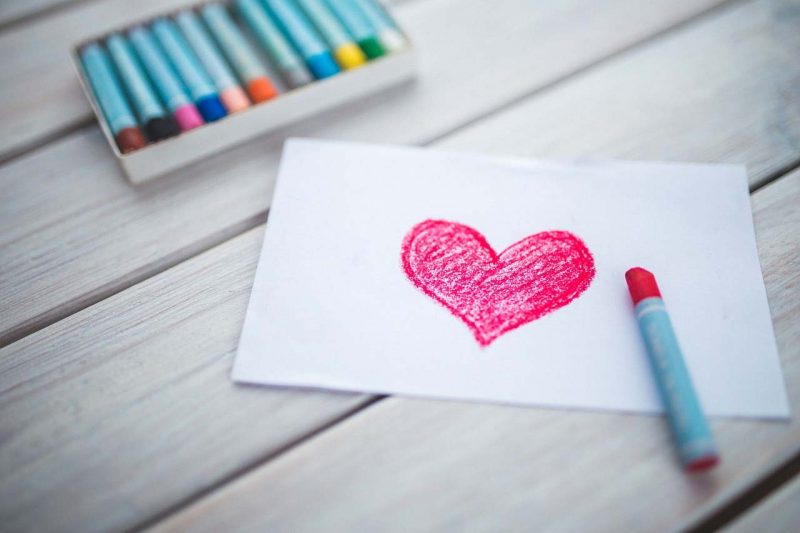 The greeting card industry is a seven billion dollar plus industry. And people seem to love unique and handmade greeting cards. Get in on this business by creating your own.
Hot Craft Ideas to Sell Tip: Consider creating fill in the blank invitation designs. These are perfect for kid's birthday parties, holiday parties, showers, and more. If you are handy on the computer, you can design them and sell them as printable files. Or print them to order on postcard size card stock.
Additional Hot Craft Ideas to Sell
11. Bath and Beauty Products
Bath and beauty products are a big seller and an easy craft to make. Think lip balms, scented oils, lotions, and bath bombs. Do an internet search for recipes. Or pick up a DIY book like Hello Glow.
12. Candles
Candles are a perfect craft because they can be made in bulk. You can also use a variety of containers, for your candles, to create a number of different product styles.
13. Art Work
If you are great at drawing or painting, the ideas are endless here. You can create one of a kind pieces of work, big and small. Consider mini paintings, or sell prints of your work for a reduced price.
14. Key Chains
There are numerous key chain ideas available. Do an internet search to see what resonates with you. One idea is to use paper clay and letter stamps to create monogram key chain designs.
15. Calendars
Calendars are a great craft for the holiday season. If you are computer savvy, you can create your own. Or consider being a maker and selling on a site like Zazzle.
16. Scrap Books and Journals
Bullet journals are huge right now. Consider creating your own scrap books and journals by hand, or sell on a site like Redbubble.
17. Magnets
You can turn pretty much anything into a magnet. Unique beer caps are popular with beer lovers, and wine corks for wine lovers. You can even use inexpensive clear glass tiles to create a variety of photo and picture magnets.
18. Wine Glass Charms
I used to host wine tasting parties for a direct sales wine company. True story. One of the most popular and best selling items were wine charms. Wine charms are little charms you put on a wine glass to identify YOUR wine glass. These are perfect for parties and super easy to make. Check out these wine charms for inspiration.
19. Picture Holders and Picture Frames
People LOVE their pictures. And they love displaying them. You can create one of a kind picture holders and picture frames from a variety of materials. Twisted wire in a branch is one rustic idea. Do an internet search for more.
20. Onesies
I love baby onesies. I especially love the ones with cute pictures and sayings, like Chick Magnet. You can create your own with fabric paint and stencils. If you have a Cricut cutting machine, you can make your own stencils with stencil vinyl. This is a great way to create a custom order product.
21. Plant Markers
If you love to garden, then you know how useful plant markers can be. This one is a super easy craft to make and sell. You can purchase wooden slats, and paint, at your local hardware store. You may even be able to get the wooden slats cut to size. Paint the top part of the wooden slat with a light or bright colored paint. (The bottom part of the slat goes into the ground.) You might even want to consider a chalk paint. Buyers can use chalk, pencil, or a sharpie to write the plant name on the slat. Or you can customize them by painting the name or a small picture of the plant. These bamboo plant markers are perfect if you want something that is already cut to size.
22. Wind Chimes
Wind chimes make a great addition to an outdoor space or garden. They are also super easy to make. You can use found items; think seashell wind chime, or you can use metal tubing of various lengths. Do an internet search for DIY Wind Chimes to get ideas and instructions.
23. Mini Clay Dishes
You can make mini clay dishes to hold a variety of things, like a ring dish. The great thing is, you don't need a kiln. There are numerous self hardening and oven bake clays available on the market. Check out paper clay,self hardening clay, and polymer clay to see what works best for you.
24. Custom Snow Globes
Everyone loves a snow globe. Did you know that you can make your own snow globe with a mason jar, or recycled glass jar? You can even purchase globe jars for your product. It's a super easy craft. How about making custom snow globes? The ideas here are endless. I can see an It's a Girl snow globe gift, or even a Marry Me snow globe.
25. Painted Rock Paper Weights
I recently saw these gorgeous painted rocks on Facebook. The artist used smooth, oval shaped, rocks to paint owls. Each rock had a unique owl design. If you are super crafty, this is a craft for you. You can find smooth rocks at the beach, or purchase them at a craft store. Check out the book The Art of Stone Painting for inspiration.
Take Your skills to the Next Level
Get Paid MORE to Write, Blog, and Create
How to Make MORE Money with Your Craft is a deep dive into all of the ways that writers, bloggers, artists, and creatives make money. It's jam-packed with information, tips, as well as links to numerous money making resources and ideas.
Hot Craft Ideas to Sell for Kids
The above list covers craft ideas for adults to sell. While kids can certainly make some of the above listed items; this section covers some additional crafts especially for kids.
26. Painted Clothes Pins
Wooden clothes pins are super inexpensive and easy to paint. Kids can paint them in a variety of colors, themes, and designs.
27. Steel Can Holder
Put your soup cans to good use. They make great holders for pencils, makeup brushes, paint brushes, and more. Kids can decorate steel cans in a variety of ways. Paint them, or wrap them with twine, rope, fabric, or paper.
28. Decorative Mason Jars
Mason jars also make for great holders. You can use a glass etching cream to etch designs onto them. Or use glass paint. You can make decorative stickers or labels, and include an item inside the jar. For example, a recipe for cookies inside the jar. Then a label attached to, or on the outside of, the jar. Then the buyer fills the jar with the ingredients and gives as a gift.
29. Painted Rock Jewelry
Your child can make unique jewelry out of small painted rocks. Paint the rocks and then use a strong adhesive to hold a necklace hook onto the rock. Lace a long piece of leather cord through the loop and you have a one of a kind necklace.
30. Colorful Pencils with Quotes
If your child has great hand writing, consider creating pencils with unique and optimistic quotes. Purchase assorted color pencils, and use a fine point sharpie to write quotes on the end near the eraser. For example Creativity Takes Courage. Market this gift to parents with kids, as they make great gifts for kids.
Hot Craft Ideas to Sell Recap
This wraps up my 20+ hot craft ideas to sell. I hope you've found these easy craft ideas useful. Try them out, or use them as a starting point to come up with your own ideas for DIY crafts that make money.
You can also check out my guide to starting a Craft Business for more information on building your own art and craft business.
Have your own ideas for DIY crafts to make money? Share them with us in the comments section below.