This post may contain affiliate links. If you purchase something through these links, I may receive a commission at no extra charge to you. For more information, see my full disclosures HERE. Thinking about starting a blog? Check out my post How to Start a Blog: Beginners Guide to get started today.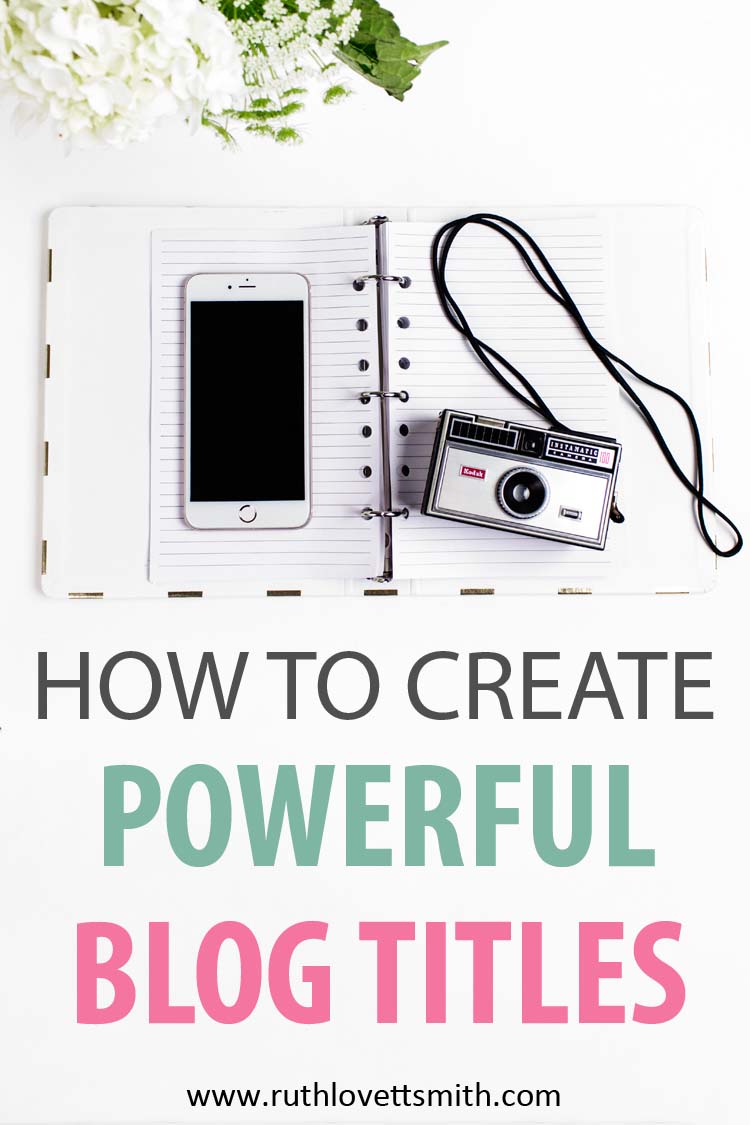 A blog title generator is a great way to create exciting blog titles for your site.
Creating a great blog title is one of the first things you can do to get readers to your blog. A lackluster title means less, or no, clicks. However, a powerful title can get you a huge amount of traffic to your site.
So how can you create exciting blog titles? A little bit of know how, and the use of a blog title generator.
What Makes a Great Blog Title?
There are several things that make for great blog titles.
Solve a Problem for Your Readers
Most readers want to know "what's in it for me?" If you can solve a problem for your readers, they are much for likely to read your post. This includes lists posts, how to posts, and even review posts.
Create a Sense of Urgency
When you create a sense of urgency, with your blog title, you evoke an emotion in your reader. Use alert or power words like alarming, exciting, and powerful. These words draw readers in to your post.
Use Context Words
Context words are used to increase a reader's interest and attention. Like power words, they increase emotional engagement.
The four categories for context words are:
Insight: discovering, secrets, considering
Time: everyday, soon, updated
Space: above, beyond, biggest
Emotion: falling, growing, entering
Make it Catchy
Lastly, use all of the above tips to make your title "catchy". You don't have to go so far as to create a "click bait" title. However, you should work hard to create a title that is enticing and engaging.
For more tips, see my post How to Make Blog Titles as Fierce as RuPaul.
Using a Blog Title Generator
Sometimes we all hit a road block, when creating blog titles. Using a blog title generator helps to get those ideas flowing.
You simply type your keyword into the blog title generator, and it spits out a variety of blog title ideas for you to consider. Sometimes they make sense, and sometimes they need a little reworking.
However, if you start with a blog title generator suggestion, and rework it with the tips above; you'll end up with an awesome and unique blog title.
Blog Title Generators to Try
The Portent Idea Generator is one of my favorites because it is a bit silly.
When I type in the keyword "blog titles" I get: 14 Ways to Become the MacGyver of Blog Titles.
If you don't like the title, you can simply hit the refresh button and get a new idea.
The SEOPresser blog title generator will generate thousands of blog title ideas for you, such as: 10 Secrets About Blog Titles That Nobody Will Tell You.
Notice the use of the word "secrets", it gets your attention doesn't it?
Hubspot's Blog Idea Generator is a great choice because it gives you "to the point" blog title ideas like: The Ultimate Cheat Sheet on Blog Titles.
The FatJoe Idea Generator also gives you a variety of, to the point, blog title ideas. However, with a bit more edge. For example: 7 Secrets to Totally Rocking Your Blog Titles.
There's that secrets word again.
Build Your Own Blog has a unique blog post generator in that it generates general blog post ideas. Just click the "Generate Blog Post Idea" button.
Some results include:
Why I Love to…..
The Cheater's Guide to….
How to ____, the Easy Way
Using a Headline Analyzer
After you've used a blog title generator to create a kick butt blog title, try out a headline analyzer.
A headline analyzer will tell you how engaging your headline really is.
Sharethrough has a free, and easy to use, headline analyzer that gives you a grade, as well as tips to improve your headline.
For example, when I type in 10 Secrets About Blog Titles That Nobody Will Tell You, I get the following review.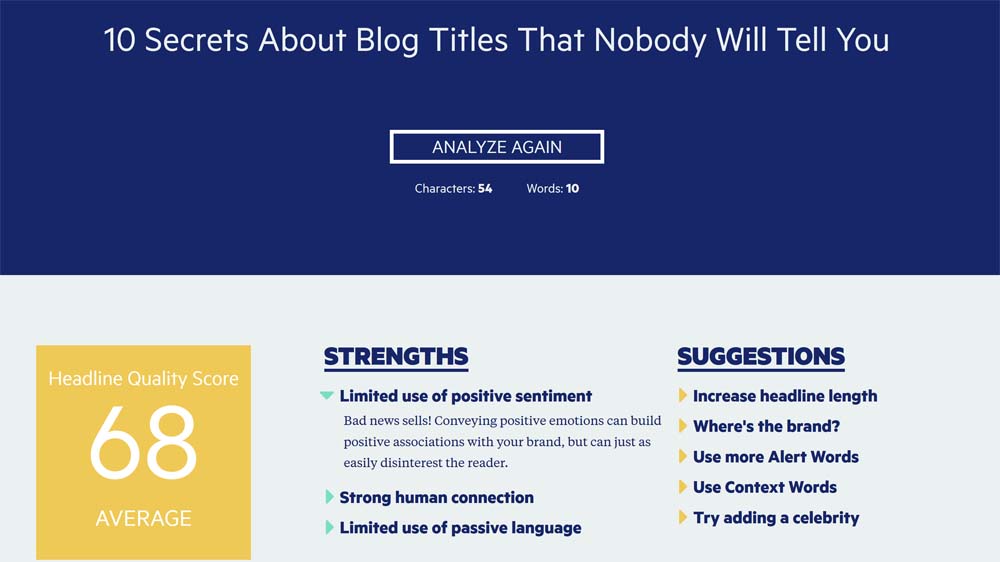 This tells me that I need to use more alert and/or context words to make my blog title a bit more engaging.
All About Blog Titles (which is a typical blog title you might see online) gets me a Headline Quality Score of 38, and 10 Secrets About Blog Titles gets me a Headline Quality Score of 67.
10 Secrets About Blog Titles That Will Make You an Expert, gets me an above average Headline Quality Score of 73.
So you can see that by tweaking your blog title, you can make it more interesting and engaging.
Final Blog Title Thoughts
While it is extremely important to give your blog titles some serious thought, you should not lose sleep over the issue.
Use the tips above, try out a blog title generator, and test your ideas with a headline analyzer. Do you like the results? Does your title match your writing voice, and tone of your blog? If not, rework your titles until they suit you, and your readership.
Over time, and with practice, you won't need a blog title generator.
Do you have a blog title generator you love? Share it with us in the comments section! And if you found this post helpful, please consider sharing it using the social sharing buttons below.