Great Gifts for Bloggers: An Insider's Guide to the Best Ideas
This post may contain affiliate links. I may receive a commission if you decide to make a purchase through my links. For more information, see my full disclosures here. Looking for FREE Canva templates, printable planners, cards, wall art, design elements, projects, activities, and more? Check out my Freebie Library Club.
Finding great gifts for bloggers can be a difficult task. Unless you are a blogger yourself, you might not know what today's bloggers want and need.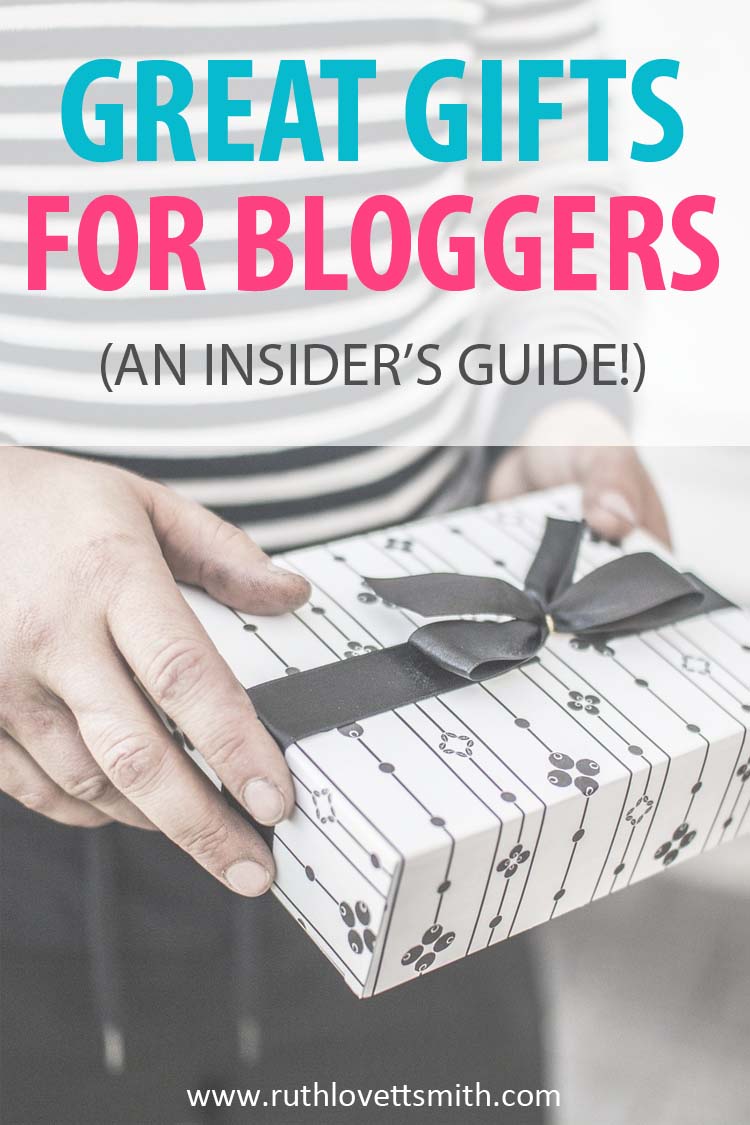 Luckily you stumbled across this post. As a blogger myself; I share the what I like, need, and think are the best gifts for bloggers.
Subscription Boxes
Subscription boxes are extremely popular right now and make great gifts for bloggers. They are super easy to purchase and take all of the work of gift giving off of your plate.
There are a variety of different subscription boxes available. Usually, you can order one box or an annual subscription.
Sparkle Hustle Grow
Sparkle Hustle Grow is a subscription box for female entrepreneurs. Each monthly box is packed with unique office supplies, an inspirational book, and a training opportunity. There is also a private Facebook group for subscribers. This subscription box is the perfect gift for the girl boss blogger in your life.
FabFitFun
FabFitFun is for the blogger who loves beauty, wellness, fitness, and fashion. I look at my FabFit Fun box as a seasonal treat to myself. Every three months I get a box filled with hundreds of dollars worth of amazing products.
Meal Kit Delivery Subscriptions
Home Chef, Sun Basket, and Hello Fresh are three of the best meal kit delivery companies available. As a blogger, I often lose track of time. I spend my days writing and promoting content, with my nose in my laptop. A meal kit delivery service saves me time on grocery shopping and cooking. They are also a great idea for food bloggers looking to try out new recipes.
Blogging Essentials
If you are a practical gift giver, there are numerous necessary essentials when it comes to blogging.
Blog Hosting
If you self host a blog you need blog hosting. Find out what host your blogger friend is using and pay for their hosting fees. They will definitely thank you. I currently use KnownHost for hosting and love them. I have also had great luck with Bluehost in the past.
Blog Themes
Blog themes are key to any great blog and free themes can be limiting. Many bloggers would love a gift card for a new and professional blog theme. My current blog theme is the Captivating theme by Restored 316. Here are some other theme options: StudioPress, Pretty Darn Cute Design, and Theme Forest.
Stock Images
Coming up with blog images can be a huge hassle. Especially if you are not a photographer. Free stock photography is an option. However, professional photos make a blog stand out. I currently get all of the photos for my blog from Ivory Mix. Another option for stock photography is: Creative Market.
Photo Editing and Design
I personally use Photoshop for my photo editing and design work. However, there are also a ton of other programs available as well. PicMonkey is a photo editing program that is easy to use and relatively inexpensive.
Scheduling and Other Blogging Tools
Blogging doesn't end with publishing a blog post. There is a lot that goes into each and every post that is written. From search engine optimization to blog post promotion to e-mail marketing; there are tools that help bloggers ensure that their posts are found and seen.
E-mail Marketing
Building and maintaining an e-mail list is a great way for bloggers to keep in touch with their readers. It's also a great way to build a business base for potential clients. There are numerous e-mail service providers available. The one I currently use, and have been happy with, is Convertkit. Convertkit is affordable, easy to set up, and easy to use.
Blog Promotion Scheduling
Blog promotion is a HUGE part of blogging. One of my favorite scheduling tools is Tailwind. You can schedule posts to Pinterest and Instagram, then sit back and relax. Tailwind will do the rest of the work for you.
Search Engine Optimization Tools
SEO is big when it comes to blogging. However, finding the right keywords can be difficult. This is where SEO tools come into play. Two of my favorites are SEMrush and Long Tail Pro.
Tech Products
There are a lot of products that go into blogging. If you take your own photos you need a camera. If you run a podcast you need a quality microphone. Following are some tech product suggestions that make great gifts for bloggers.
Laptop: I use an HP Spectre 360 for my blogging and design work. It's a laptop and tablet in one and I LOVE it.
Ipad: If you don't want a laptop and tablet in one, a Ipad or Ipad Pro is a great tablet choice. Hand letterers, artists, and crafters especially like the Ipad Pro.
Camera: A digital camera is a must for bloggers. Even bloggers who don't take their own photos will find having a digital camera useful.
Microphone: A good microphone is a must for any blogger who does videos or a podcast. A new microphone makes a great gift.
Headphones: A good pain of headphones is a must for every blogger. You might need them for listening to inspirational podcasts, watching an online video or training course, or simply to listen to music.
Courses for Bloggers
Online courses make for perfect gifts for bloggers. We all need to work on and perfect our trade. And there are numerous courses for bloggers looking to do that. Here are some of my favorites:
MasterClass offers online courses for all levels. From writing to photography, there are numerous classes available for bloggers.
CreativeLive offers online courses for creatives. Their offerings include photo and video, art and design, and so much more.
Craftsy is also for creative individuals. Classes include quilting, sewing, knitting, cooking, art, and more. Perfect for creative and crafty bloggers.
Food Blogger Pro teaches bloggers how to start and grow a food blog. Perfect for foodies and food bloggers.
Books for Bloggers
I love a good book. Especially a book that can teach me something and help me to grow. Following is a list of books that I think are great gifts for bloggers:
Will Write for Food is a great book for any blogger, but is perfect for food bloggers.
The Essential Habits of 6 Figure Bloggers is a great read for bloggers looking to make money with their blog.
The Story Engine:"An entrepreneur's guide to content strategy and brand storytelling without spending all day writing"
is well reviewed book on content marketing and is sure to help any blogger tell their story.
Office Supplies
Office supplies are a must for any blogger, and make great gifts. Especially glammed up office supplies.
Check out my post The Best Rose Gold Office Supplies for ideas.
Great Gifts for Bloggers Conclusion
This wraps up my great gifts for bloggers list. Whether you are looking for a gift for a fellow blogger, or a gift for yourself, these suggestions will surely help you with your gift finding and giving.
I will update this post as I come across new ideas, so be sure to bookmark this page and share it using the social sharing buttons below.
Happy Gift Giving!