This post may contain affiliate links. If you purchase something through these links, I may receive a commission at no extra charge to you. For more information, see my full disclosures HERE.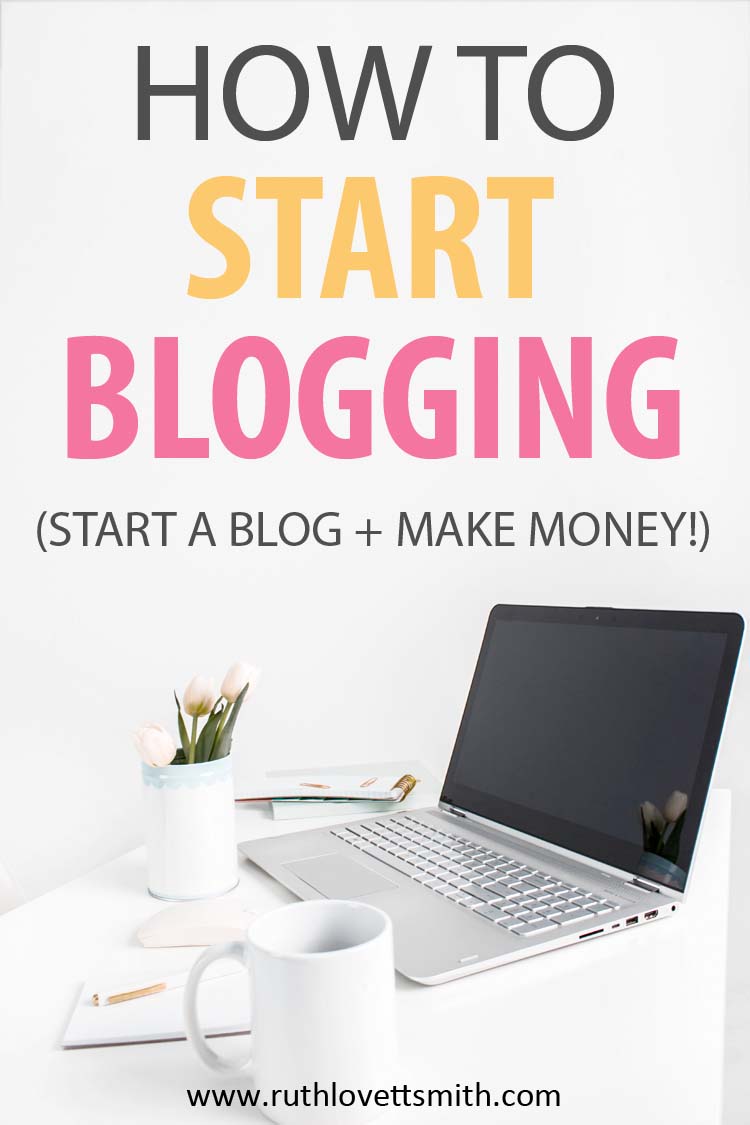 This How to Start Blogging page is full of all of the resources you need to learn how to start a blog, and make money.

If you are confused about the difference between blogs and websites; my post Blogging Basics: What is a Blog is for you. I cover why blogs are different from websites, and why you might want to start a blog.
Do you have a business? Are you a crafter or artist looking to sell your product, or share your ideas? Maybe you are a writer looking to make money writing. If you don't already have a blog, you should. Start blogging today and make money from your goods and services. This post covers blogging statistics and why a blog might be beneficial to you. Click on Why You Should Start a Blog to learn more.
Now that you've decided that you definitely want to start a blog, you need to think about what type of blog and why you are blogging. Start blogging the right way. My post Building a Blog vs a Niche Site helps you to think about what path you want to take and why.
It's time to get real about blogging costs. If you are interested in starting a blog, you want to know your blogging costs up front. This post covers all of your blogging costs from start to finish. Click on Blogging Costs to learn more.
Before you start your blog, you'll want to give some thought to your blog name. My post Creative Blog Names: Cool Blog Name Ideas for Your Blog will help you to choose the perfect blog name before you start blogging.
I have been using WordPress for over eight years, and have been extremely happy. Why Choose WordPress for Your Blog covers the ins and outs of WordPress and why YOU should use WordPress for your blog.
Are you ready to start a blog? In the post How to Start a Blog: Beginner's Guide I cover the ins and outs of starting a blog. It's easier than you think. I promise!
My own blogging specifics:
Platform: I use WordPress.org as my blogging platform and highly recommend it. It's free and easy to use.
Website Hosting: I used Bluehost for many years (for numerous websites) and was extremely happy with their customer service and ease of use. They are perfect for bloggers just starting out. Their customer service is top notch and their product is easy to use/navigate.
Due to higher traffic demands and my need for more space, I've recently switched to Knownhost. (Which I love.) However, I still recommend Bluehost for beginner bloggers.

Blog Design: As an artist and designer, blog design is extremely important to me. Since 2009 I've gone through numerous themes, both free and paid for. I've finally settled on the Genesis Framework and StudioPress Themes for WordPress, and am SO happy. You can learn more about the Genesis Framework by reading my blog post Why I Use the Genesis Framework for my Website.
I also use the Bloom Theme from Restored 316, (currently using the Captivating Theme) and have been extremely happy with it. Restored 316 has a super cool Which theme is best for your website? Quiz that can help you decide which theme will work for you.
You've taken the plunge and started a blog. Awesome! Now you need to work on setting up your blog. My What to do After Installing WordPress post will show you what steps you need to take before you start adding content to your blog. In this post I cover settings, editing your profile, and choosing a theme.
After you've installed WordPress, adjusted your settings, and chosen a theme; you'll want to start adding content to your blog. My post on Blog Content: How to Add Content to Your Blog will teach you how to add various content to your site.
Have you ever wondered what a certain blog term meant? My Blogging Glossary has you covered. It covers anything and everything related to blogging. It's a great resource for beginner to advanced bloggers.
My Blogging Resources page covers all of the resources I personally use for my blog. It covers photography tips, SEO tools, e-mail marketing, and more. Make sure you check the page often, as I am always adding new resources that I find useful.
I hope you find this How to Start Blogging page helpful. Be sure to bookmark it and come back often, as I will update it from time to time. Should you have any questions, please don't hesitate to contact me or comment in the comments section below.
Get out there and start blogging today!