Blog Niche List: Top Blog Niches That Make Money
This post may contain affiliate links. I may receive a commission if you decide to make a purchase through my links. For more information, see my full disclosures here. Looking for FREE Canva templates, printable planners, cards, wall art, design elements, projects, activities, and more? Check out my Freebie Library Club.
This blog niche list covers numerous blog niches that make money. These niche ideas are the best blogging niches to help you make money today. Read on to learn more about finding the most profitable blog niches; and get my detailed list of blog niches, and top blog niche ideas.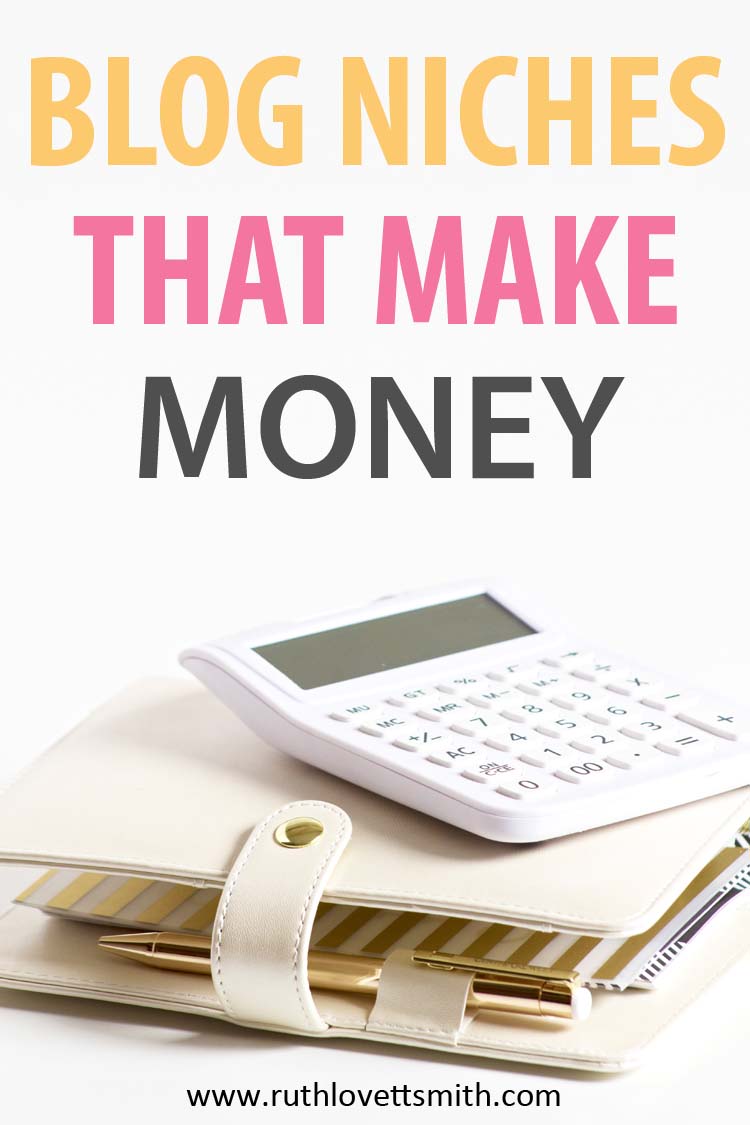 If you are interested in starting a blog, and even more interested in making money blogging, then this blog niche list post is for you.
What is a Niche?
A niche is defined as a distinct segment of a market. A blog niche is a narrow topic that a blogger chooses to blog about. If your market is food; then your niche might be Asian food, or Asian recipes. Choosing a blog niche is one of the first, and most important, things you can do to ensure that you are a successful blogger.
While you can make money with almost any niche, I want to help you gain financial independence. You can get there faster by focusing on specific niche ideas that make money.
To learn more about building a blog vs a niche website, see my post on niche websites.
How Do I Find My Blog Niche?
Finding the perfect blog niche for YOU, depends largely on your wants and needs. Don't like doing research? You probably won't want to choose a niche you know nothing about. Need to make money fast? You'll want to choose a profitable blog niche. Get out a piece of paper and start brainstorming as you follow the prompts below. You'll want to create three separate lists. Alternatively, you can use three separate pieces of paper.
Write What You Know
First of all, a common piece of advice for writers is to write what you know. We all have knowledge, and expertise, in something. A parent of teens likely has experience in parenting from birth on up. This expertise is valuable to a new mom just starting out. A retired teacher has years of education experience. This experience might make for a great home schooling blog. What advice do your friends come to you for? This could be your perfect blog niche idea. Create a list of all of the things you know.
Consider Your Interests
Secondly, think about your interests. It doesn't matter if you are well versed in the topic. The goal here is to just think about what interests you. If you don't mind research, and learning, you can choose a niche that interests you and learn while you blog. For example, I love duck eggs. However, they are hard to find. I live in the country and seriously considered getting ducks. I spent weeks reading everything I could on raising ducks. This was an interest for me, and one that I could have turned into a blog. Had I decided to get ducks, I could have chronicled my experience and shared what to do and what not to do. I would be teaching, and learning alongside, my readers. Create a list of all of your interests. Think way back to what has interested you in the past. Perhaps you let an interest go because you didn't have time for it.
Consider Your Talents
Thirdly, I want you to think about what you are good at. This doesn't have to be something you know. Just something that you are naturally gifted at. Have you won awards? Do people always compliment your on something specific? Say your makeup, hair, or fashion sense? Create a list of all of the things you are good at. It doesn't matter how small you think the idea is. Just write it down.
Putting it All Together
Lastly, I want you to take your three lists and compare them. Is there any overlap? Is there something that keeps showing up, or an idea that stands out? Are you particularly excited about something you wrote down? Choose three to five ideas, from your lists, and write them on a separate piece of paper. Read the rest of this post and determine whether one of those ideas is a profitable blog niche. Does it excite you? If it does, you've found your blog niche.
What Types of Niche Blogs Make Money?
There are several profitable blog niches that are popular with bloggers who want to make money blogging. The key to being successful is to choose a niche blog idea that is known to make money; as well as a blog topic you have interest in. Some niches are more profitable than others. However, you want to think about whether you will be happy blogging within a niche you might not be 100% passionate about. Think about this as you learn more about the top blog niches that make money.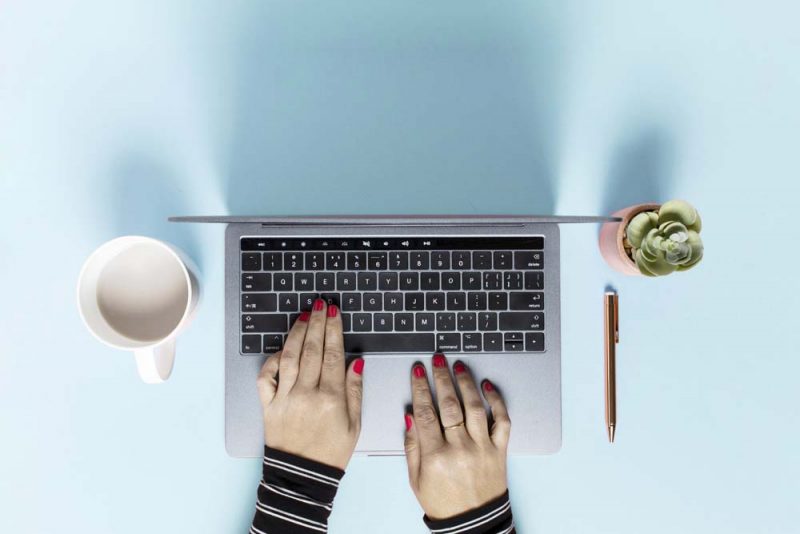 Blog Niche List: Top Blog Niches That Make Money
These are the best blogging niches if you plan to blog for money. By money, I mean the most profitable blog niches for your efforts. Does this mean you can't make money outside of these niches? Of course not. You can make money in almost any niche. However, some are easier than others.
List of Best Blogging Niches
How to Make Money
Personal Finance
Health and Fitness
Recipes and Food
DIY and Crafting
Education
Entertainment
Travel
Beauty and Fashion
Lifestyle
This list is to keep you informed and get you started on your blogging journey. If you find that you are not interested in this particular blog niche list, I have another list of blog niches that make money below.
1. How to Make Money
One of the most profitable blog niches is the how to make money niche. It is also an extremely popular blog niche. These days everyone wants to learn how to make more money. Therefore a lot of bloggers are writing about it. However, that doesn't mean you can't be successful.
Blog Niche Ideas
Brainstorm and come up with a list of ideas on how to make money. Do research and investigate whether there is a hole in the market. For example, many people want to learn how to make money from home. What are some interesting solutions?
My mom loves to grow houseplants. She is so good at it that they reproduce, and she has more than she can handle. She sells them every Summer at a yard sale. A unique blog niche idea for her might be how to start a home based houseplant business. She could offer tips on how to grow and care for houseplants, as well as how to sell them for profit. She could make money by recommending affiliate products, and with her own ebook guides. This is just one example of a profitable blog niche in the how to make money arena.
Profitable Blog Niche Example
Pat Flynn, from Smart Passive Income, is a great example of a successful how to make money blogger. After ten+ years of blogging, he is bringing in six figures a month. Click on Smart Passive Income to see the income reports that he shares publicly.
If you like the idea of helping others, and have an interest in how to make money; this niche blog idea might be for you.
2. Personal Finance
If people aren't looking at how to make money, then they are likely looking at how to save money. Personal finance is a hot topic. This niche includes budgeting, couponing, investing, and more. Cryptocurrency and NFT's are also extremely hot niches right now.
Blog Niche Ideas
Think about ways that you save money in your own home. Do you make your own cleaning supplies? Share your recipes and ideas on a home budgeting blog. Or maybe you are a sales shopping maven. Share your tips on a buy more pay less type blog. You can make money by creating an ebook of cleaning recipes. Or find affiliate products and only market them when they are offering a sale.
Profitable Blog Niche Example
The Penny Hoarder, founded by Kyle Taylor in 2010, is a fast growing and high income generating blog in this niche. It's now considered one of the largest personal finance websites in Amerca.
If you are interested in budgeting, couponing, and other ways to save money; this profitable blog niche is for you.
3. Health and Fitness
Health and fitness is a great niche as it covers a variety of topics. You can write about healthy eating, diets, weight loss, fitness tips, and more. You can also choose to niche down and focus on a specific micro niche within the health and fitness niche.
Blog Niche Ideas
Health and fitness is such a large niche. To be successful, you might want to think about what expertise you can bring to the table. Did you recently lose a lot of weight at age 40? Share your story, and tips, in a weight loss blog that is targeted towards individuals over 40. It gets harder to lose weight the older you get. Therefore, there is definitely an audience that might be willing to try anything. You can make money with affiliate products that you use and recommend, or with an ebook of recipes that helped you to lose weight.
Profitable Blog Niche Example
Fit Bottomed Girls has had huge success by coming up with a unique blog name, and message, within the health and fitness niche. Their tagline is "you can't hate yourself healthy". Their mission is body positivity.
If you are a health, fitness, and wellness enthusiast; then this blog niche idea is for you.
4. Recipes and Food
Recipes, cooking, and food is another broad niche that can cover a variety of topics and diets. If you love desserts, you can have a desserts blog. If you are vegan, you can start a vegan blog. The ideas here are endless.
Blog Niche Ideas
One of my first blogs was a food allergy directory and guide. When my son was diagnosed with multiple life threatening food allergies; I couldn't find a lot of information, products, or resources. Therefore, I decided to take all that I had learned and built one of my very first niche blogs. Eventually I made money from advertising, affiliate marketing, and my own ebook on dealing with food allergies in school. When I decided to move on from that niche, I sold the blog to another food allergy mom. This is just one example of how you can create a profitable niche blog from your own personal experiences.
Profitable Blog Niche Example
My food allergy friend Alisa Fleming, founder of Go Dairy Free, has been extremely successful with her own dairy free blog. So successful that she has several cookbooks.
If you love recipes, food, and cooking; consider this fun blog niche idea.
5. DIY and Crafting
DIY and crafting is another popular niche that you can be successful with. Popular DIY blog topics range from home projects, to furniture building, to lifestyle hacks. Arts and crafts is a huge niche that also covers hundreds of categories.
Blog Niche Ideas
If you knit, and are good at it, consider a knitting blog. You can sell your own work and patterns. Or perhaps you do crafts with your kids all day. Kid's crafts is a popular category within the arts and crafts niche. Make money by creating printable kid's craft guides. If you are an expert at home remodeling; share your projects on a DIY remodeling blog.
Profitable Blog Niche Example
Ana White has been extremely successful in the DIY niche. She offers free DIY plans for a variety of projects. In the art field, Dawn Nicole has been extremely successful by focusing on hand lettering. She offers tips, printables, courses, and more.
If you are super crafty, or consider yourself a do it yourselfer; this creative blog niche idea is perfect for you.
6. Education
The education niche is another broad niche that includes a variety of different topics. Literal examples are grade school, high school, and college niche blogs. However, home schooling, and pretty much any other education topic, could fall into this niche blog category as well.
Blog Niche Ideas
Home schooling has become extremely popular in the United States. If there is an academic subject that you are well versed in, you might want to consider creating a home schooling blog for that subject. For example, someone well versed in art could sell digital art projects and lessons. A retired math teacher could create a math related website that offers math games and tutorials.
Profitable Blog Niche Example
Khan Academy is a nonprofit niche website that offers a variety of educational courses and videos. While it's more of a large scale website and less of a blog; many bloggers have grown their niche blogs into large businesses.
If you are an expert in any given subject, or love a particular subject, you might want to consider an education niche blog idea.
7. Entertainment
The tech, entertainment, and gaming industry is a huge and lucrative industry. People love theirs shows, and gamers love gaming. There are also so many new tech products out there that need reviewing.
Blog Niche Ideas
Many bloggers have been extremely successful with review sites. The key here is reviewing products openly and honestly. There are a ton of sites and posts that have a little content, with the aim of making an affiliate sale. Create better content, and your site will be more successful. Think about focusing on a specific niche within entertainment. For example, a Playstation blog, an Apple products blog, or a digital camera blog.
Profitable Blog Niche Example
That Video Game Blog is a gaming niche blog that has become so large it now has a team of writers. They cover the latest news, and reviews, about top games.
If you love television and movies, gaming, or trying out the latest tech gadgets; then this niche blog idea is your best bet.
8. Travel
Everyone loves a good vacation. What if you could travel and make money doing it? That's how many travel and vacation bloggers start out. There are numerous niche ideas here.
Blog Niche Ideas
Top blog topics include traveling with kids, solo traveling, or covering a specific destination like Disney World. Travel bloggers make money with advertising and affiliate marketing. However, you could also create your own travel guides to sell. For example, a how to pack for a cruise guide.
Profitable Blog Niche Example
Monica from The Travel Hack has been able to make money traveling and writing about it. One website listed that she makes as much as $10,000 a month.
If you love to travel and have great travel ideas and tips, you may want to consider this niche blog idea.
9. Fashion and Beauty
Fashion and Beauty are two other popular niches with bloggers. These niches cover a variety of topics from makeup, to skin care, to hair care, to fashion tips and more. You can even cover kids fashion and be successful.
Blog Niche Ideas
There are numerous ways you can make money in the fashion and beauty arena. Think about what topic most excites you. Do you have curly hair? Start a curly hair niche blog. Bonus points if you don't mind creating how to videos and sharing them on YouTube. Many beauty bloggers make thousands of dollars a month through their videos alone.
Profitable Blog Niche Example
Rachel from RCLBeauty101 has made over $20,000 a month sharing beauty tips on YouTube.
If you are a beauty or fashion queen; then this blog niche idea is for you.
10. Lifestyle Blog
The lifestyle niche is a bit of an open ended and broad niche. Many bloggers choose the lifestyle niche when they want to blog about numerous topics, without drilling down too much.
Blog Niche Ideas
Homesteading is a popular lifestyle topic that might cover anything and everything related to caring for your home, in a self sufficient and sustainable way. Think cooking, recipes, farming, canning, food preservation, sewing, etc. With this niche you could make money with advertising, affiliate marketing, and your own product guides.
Profitable Blog Niche Example
There are lifestyle blogs, and there are also lifestyle brands. For example, Oprah and Martha Stewart are popular lifestyle brands. Heather Armstrong, of Dooce, is considered a bit of a lifestyle blogger and has had great success.
More Great Blog Niches That Make Money
If the above blog niche list didn't get you excited, maybe these great niche ideas will. You can still be a successful blogger with less popular topics. However, you may need to work a little harder at it.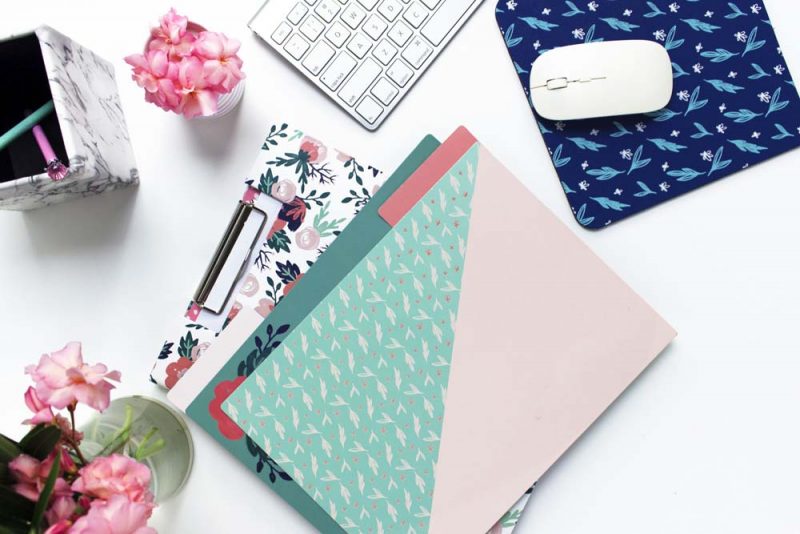 List of Blog Niches
Parenting
Personal Development and Self Care
Pets
Weddings
Sports and Recreation
1. Parenting
Parenting can certainly fall under the lifestyle umbrella. However, it's a big enough category to be considered its own niche. If you are a parent, you probably have parenting advice and tips to share. The parenting niche is a popular one because there are so many parents looking for parenting tips and advice. It's a profitable niche because there are literally millions of products and companies geared towards parents. Carly from Mommy on Purpose has been extremely successful with her parenting blog. Last I checked, she was making high four figures a month.
2. Personal Development and Self Care
Personal development is a niche that covers a variety of topics. If you choose this broad category, you'll likely want to niche down. For example, maybe you have experience with ADHD, or depression, or mindset. These are all personal development topics. If you are a lifestyle coach, a personal development blog might be a great addition to your existing business. ADDitude is a great blog that focuses strictly on ADHD, and does it very well.
3. Pets
Pet supplies are a huge industry in the United States. Sales clock in at approximately $4.54 billion in the US alone. Statistics show that 70% of US households own a pet. That's about 90.5 million families. If you are a pet owner, you probably get it. I own two dogs and they are spoiled. These stats make a pet blog niche idea an enticing one. There are so many different types of pets, and so many categories to choose from. For example, dog obedience and training would make for a great niche blog idea. Oh My Dog is a niche blog that focuses solely on dog tips and reviews.
4. Weddings
The United States wedding industry is estimated to be worth $54.3 billion. Every year there are approximately 2.5 million weddings in the US. I remember when I was planning my own wedding. I would buy every single bridle magazine I could find. That was before blogs became popular. Now new brides have the internet. If you love all things weddings; a niche wedding blog might be in your future. You might even want to focus on a particular aspect of a wedding. For example, wedding flowers, wedding dresses, wedding invitations, etc. Or perhaps you planned your own wedding. A DIY wedding blog would make a perfect niche blog. Style Me Pretty is a popular wedding blog in this niche.
5. Sports and Recreation
Sports and recreation is huge in the United States. Whether it's golfing or youth sports; the ideas here are endless. You can create a niche blog around a particular sport, or you can focus on the latest in sports equipment. If you are well versed in a sport, you can offer tips and coaching advice on your blog. You can even create quick coaching videos for You Tube, Instagram, and Facebook. When my boys played soccer, I really enjoyed the videos from Online Soccer Academy.
How Niche Bloggers Make Money
Now that you've narrowed down your niche, you probably want to know how all of these successful bloggers make money. There are numerous ways bloggers can make money. Some bloggers choose one path, and some choose multiple paths. It's completely up to you which path you take.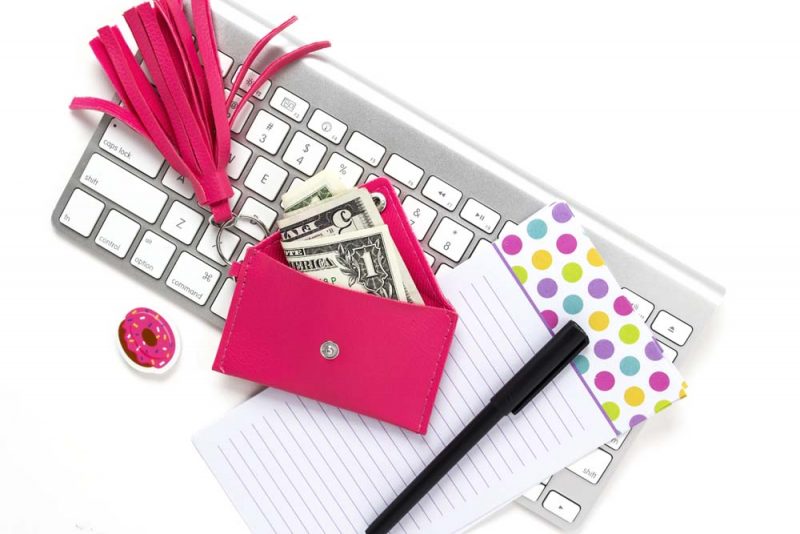 Following are some ideas:
Advertisements
One of the easiest ways to make money on your blog is with ads. You join an ad network, put code onto your website, and make money based on clicks and/or impressions. While there is little work involved, you need a lot of website traffic to make substantial money with ads.
Affiliate Marketing
Affiliate marketing is recommending a product, and making a commission when someone purchases that product, through your affiliate link. You need to join an affiliate company like ShareASale to get access to companies you want to recommend. Then you need to add those affiliate links into your posts. The best way to make money with affiliate marketing is with a review, or with product information posts.
For more information on affiliate marketing, see my post on high paying affiliate programs.
Products
You can make money, with your blog, by selling your own products. These products could be guides, templates, e-books, patterns, physical products, and so on. If you can create it, you can sell it. There are thousands of bloggers, that make thousands of dollars, selling a product. If they can do it, you can too!
For more information on selling your own products, see my post WordPress WooCommerce Storefront.
Services
If you have a service to offer, you can make money with your blog. Services include graphic design work, freelance writing, consulting, virtual assistant work, and more. Be sure to create a services and contact page on your blog so that people are aware of what services you offer.
Memberships and Directories
Blogs are free to use and free to read. However, many bloggers offer paid memberships where readers can access extra and premium content. You might also want to consider a directory where individuals can pay for directory listings on your blog. For example, if you run a travel blog; travel related companies might want to purchase a listing to advertise their product or services.
These are the main ways bloggers make money with their blogs, for more information see my post on how to make extra money.
How to Become a Successful Niche Blogger
Becoming a successful blogger takes long hours and hard work. You will not reach financial independence overnight. However, if you are willing to put in the time and the work; you can get there.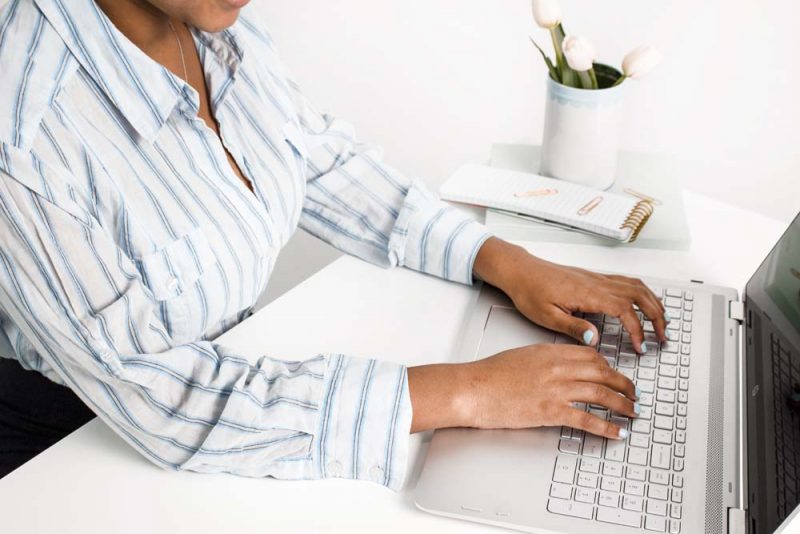 The keys to becoming successful are:
Treat your blog like a business.
Put in the time and effort daily, weekly, and annually.
Create a blog, content, and money making plan.
Identify your ideal reader and their needs.
Write keyword researched and search engine optimized posts regularly.
Share your posts via e-mail and social media often.
Make sure that you are always servicing your ideal reader.
Invest in your blog and yourself with blogging courses and tools.
Check out my Professional Blogging guide for information on how to make money blogging.
Blog Niche List Conclusion
I hope you've found this blog niche list helpful. Starting a blog can be a fun and lucrative hobby or business. You just have to have a positive mindset, and be willing to put in the work. I've given you the tips and steps to get there. Now YOU are ready to build your own profitable blog.
To get started, check out my detailed how to start a blog guide for more information, tips, and help. You can also check out my how to start blogging page for additional tips and resources on all things blogging.