Professional Blogging: How to Become a Blogger and Get Paid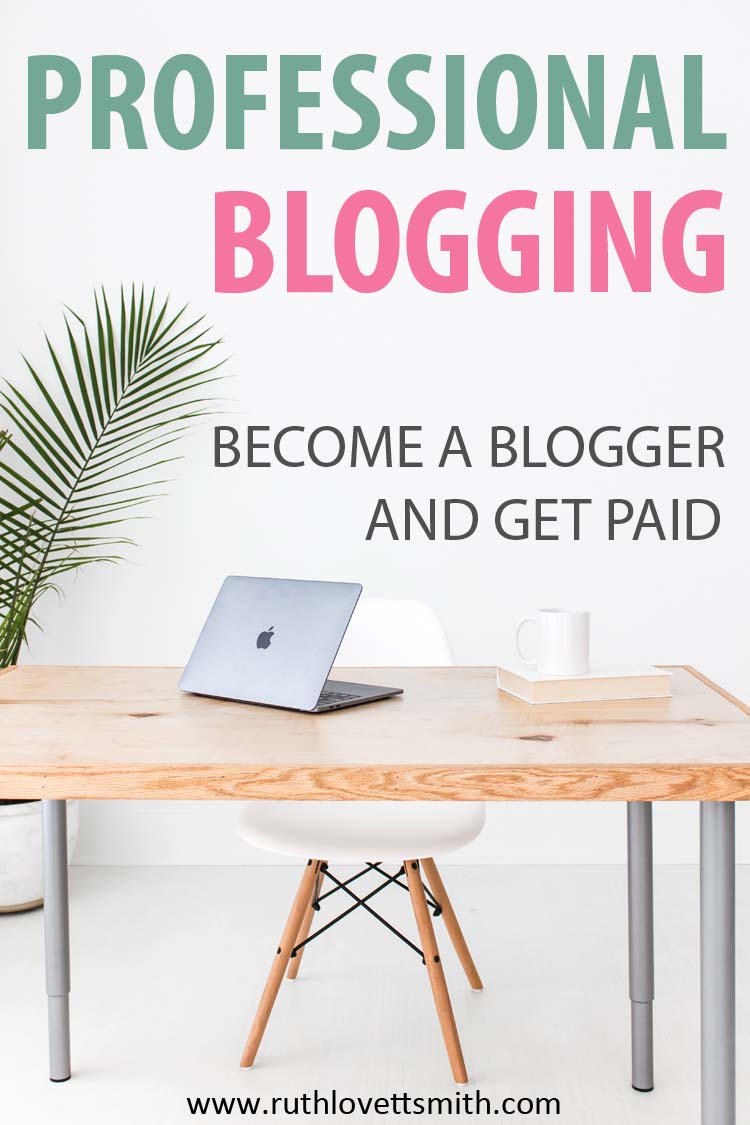 This post may contain affiliate links, meaning I may receive a commission if you decide to make a purchase through my links, at no cost to you. For more information, see my full disclosures here. Want to turn your creative ideas into a profitable business? Check out my FREE Craft to Business Guide to get started today.
Are you interested in professional blogging? Learn how to become a blogger and get paid. Make money blogging + professional blogger salary information.
Professional blogging is work. No doubt about it. However, you can make money with your blogging if you are:
A hard worker.
Persistent
A hard worker.
Notice a theme here?
Many people think professional blogging is as easy as putting up a blog and writing, on occasion. Ask any professional blogger and they'll tell you differently. Professional blogging takes time and a plan.
Most of the top professional bloggers (making 6 figure incomes) worked for years making nothing. They worked on their blogs for hours on end, after their normal 9-5 jobs. They treated their blog like a second job or even better; like a business.
Whether you've just started your blog, or whether you've been blogging for a while now, you can make money if you are willing to put in the work.
How to Become a Blogger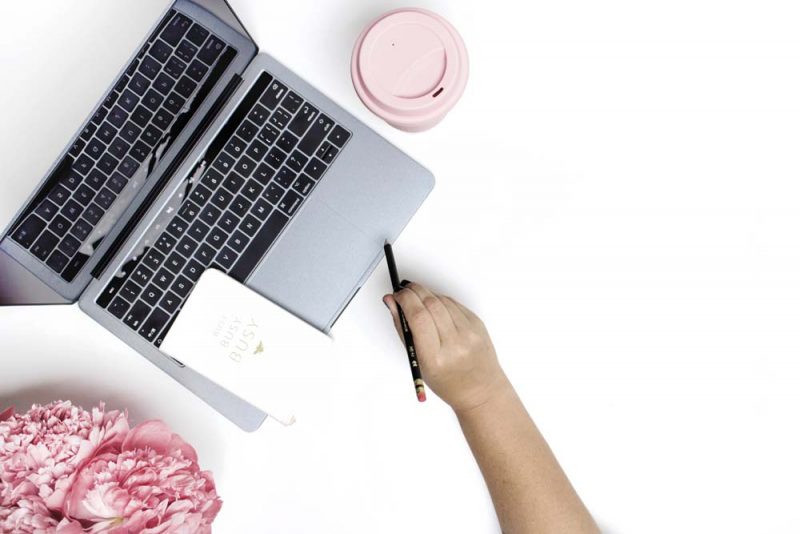 First and foremost, to become a professional blogger; you need a blog.
If you are interested in professional blogging, but haven't set up a blog yet; see my post How to Start a Blog to get yours up and running quickly.
Once you have your blog up and running, you'll want to put some work into creating pages and then posts. The link above will give you additional resources and links to help you here on my site.
Assuming you already have a blog up and running, let's talk about what how to turn you from blogger into professional blogger.
A blogger is someone who blogs. A professional blogger is someone who gets paid to blog.
How to Become a Blogger and Get Paid
There are numerous ways to get paid as a professional blogger. However, those ways only work if you are good at professional blogging.
Professional blogging takes more than writing a random blog post. You have to have a content plan in place, and deliver quality content to your readers. In addition, you need to be able to write relatively well.
To go from blogger to professional blogger you should:
Blog within a particular niche.
Know your readers needs.
Deliver quality content that meets those needs.
For more information on niche blogging, see my post Niche Website Ideas.
What this means is that you need to solve a problem for your readers. This builds trust and keeps your readers coming back.
For example, if you are a recipe blogger; you might want to offer posts on ingredient substitutes. How to substitute for butter or milk in a recipe might be helpful to someone with a dairy allergy. You are solving a problem for them, and building trust with them.
If all of this sounds like a ton of work, or if you only want to blog about your kids, pets, and vacations; professional blogging is probably not for you. You can still blog. Just don't expect to make a professional blogger salary.
How to Make Money Blogging as a Professional Blogger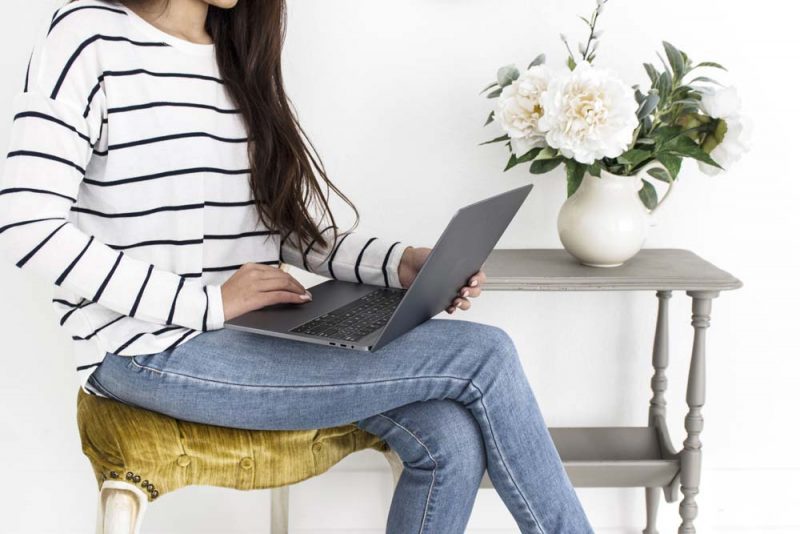 The key factor in making the most money, with any blog, is site traffic. This is why it's important to have content plan in place.
A content plan involves coming up with an idea that solves problem for your reader. Doing keyword research so that your post ranks in search engines. Then writing a long form post that includes images and appropriate links as necessary.
Does your blog get a good amount of traffic? (You can figure this out by signing up for a Google Analytics account.) It could take as little as 2,000 unique visitors a month to start making money. As your site grows, traffic will increase and so will your income.
If you don't have any site traffic, you have work to do.
Start writing blog posts regularly.
Make sure you create lasting and useful content.
Start connecting and sharing more on social networking sites.
Look into guest posting to gain backlinks to your site.
If you put the work in, your site traffic will grow. Once you have a reasonable amount of site traffic, you can start thinking about ads and affiliate programs
Private Advertising and Advertising Networks
You can sell private ads on your website, join advertising networks, or do both.
The benefit of private advertising is that you work out the ad rate, size, etc. with the person placing the ad on your site. The downside to private ads is that they require time. Time in working with the advertiser, and maintaining their needs. Time in billing, and maintaining the ad.
Advertising networks (like Google AdSense, Media.net, Mediavine, AdThrive, etc. ) take care of the above work for you. However, payment is usually per ad click or per impressions (the number of times an ad shows up on your blog). If you have a lot of traffic coming in to your blog, the clicks and impressions can add up. But if you don't have a lot of traffic, you won't make a lot of money with an ad network.
Affiliate Marketing and Affiliate Programs
Another way to make money on your blog is through an affiliate program. With an affiliate program, you place ads or links on your site and earn money when someone purchases an item through your link.
A popular affiliate program to start with is the Amazon Associates Program. You can make money with Amazon. However, it does take time. Currently Amazon only offers a 24 hour cookie. That means that your reader has 24 hours to purchase something, after clicking on your affiliate link. If they save the item and purchase it 2 days later, you won't receive a cent.
Many bloggers also join the ShareASale affiliate program. It is easy for new bloggers to join, and there are numerous merchants to work with. Once you've signed up with ShareASale, search through their various merchants and find the ones that are relevant to your site.
Have a favorite course or e-book that has worked well for you? Contact the writer and find out if they have an affiliate program. Many books, guides, and courses do.
For additional affiliate programs you can join, see my post High Paying Affiliate Programs.
The key with affiliate programs is that they take more work than simply placing an ad on your blog, and then forgetting about it. The best way to use affiliate programs is to find a program that fits your blog or niche and then create a post around it.
For example, if you run a gardening blog, you may want to find gardening books or products on Amazon, and then write product reviews. Or consider writing holiday gift guides; like Best Gifts for Mother's Day.
If you really want to make the most of affiliate marketing, look for products that offer a higher percentage payout. Some companies/products will offer 5%, while others will offer as much as 20%.
Other Ways to Make Money with Professional Blogging
There are numerous other ways you can make money as a professional blogger.
Some bloggers pick up freelance writing jobs, or do sponsored posts on their blogs. Bloggers with large social media followings can often earn cash, for product or company mentions, on their social media channels. While other bloggers choose to offer their own products or services for a fee. The list here is endless, and you are only restricted by your own imagination.
Professional Blogger Salary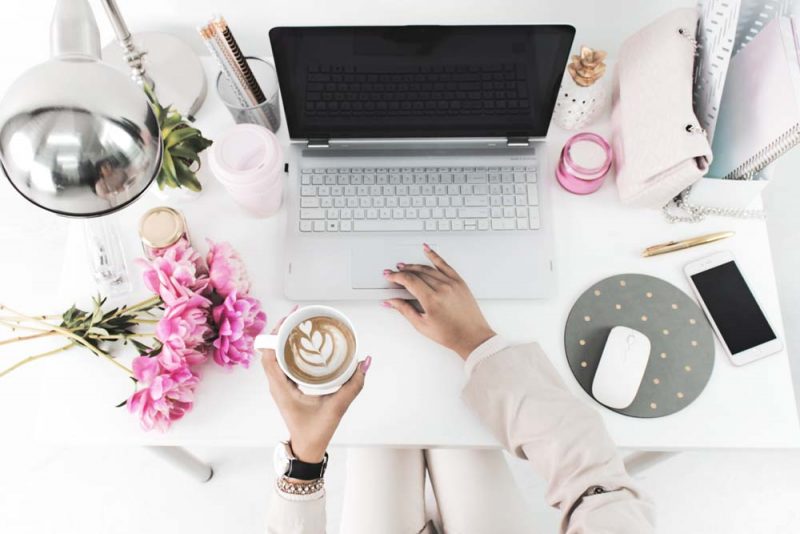 Now it's time to talk about the professional blogger salary. This is a tricky one as a professional blogger salary can range from a few hundred dollars a month to tens of thousands of dollars a month.
I personally consider someone a professional blogger if they are making a full-time living from their blog. For some, a full time salary might be $30,000 a year and for others it might mean $100,000 a year.
The great thing here is that both are possible. You are only limited by the amount of work and time you are willing, and able, to put in.
Here are some professional bloggers who are doing quite well with professional blogging:
Abby: Just a Girl and Her Blog
Michelle: Making Sense of Cents
There are literally thousands of professional bloggers out there. To find more, do an internet search for "blogger income report".
The Red Tape and Rules of Professional Blogging
Professional blogging comes with some rules and red tape.
As a professional blogger, you are usually considered an independent employee or contractor. This means that you are responsible for the income you make and any taxes you may need to pay.
It's also important to be mindful of the rules of any advertising network or affiliate program you join. Read all of the fine print to ensure you are working within their guidelines. You'll also want to make sure you are up to date on any FTC guidelines put forth regarding blogs and bloggers. A general rule is to disclose any time a link or image is part of an advertising network or affiliate program.
Professional Blogging Conclusion
I hope you have found this post helpful. Professional blogging can be a great way to build your own business and work for yourself. The key to being a successful professional blogger is to always treat your blog like a business.
Looking for more blogging tips? Click on Business and Blogging Tips for my most popular tips and articles to help you grow your hobby, business, blog, and brand.
Do you have a favorite advertising network or affiliate program? Share your ideas in the comments section below.
Save
Save