This post may contain affiliate links. If you purchase an item through a link, I may receive a small commission at no extra cost to you. This helps me to cover the costs of running this site, and I sincerely appreciate your support. For more information, visit my FTC Disclosure and Terms of Service links at the bottom of this page.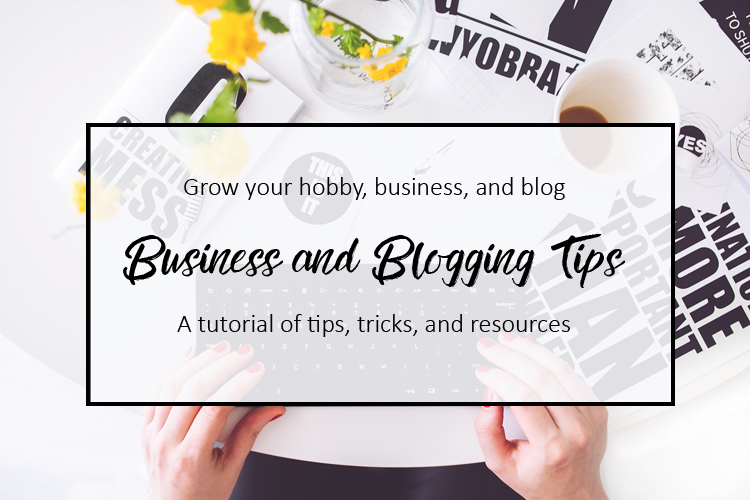 Business and blogging tips is a place where I share all of my popular and favorite posts, blogging tips, and resources to help you to grow your hobby, business, or blog. Bookmark and share this page. It will be updated as the industry changes and I learn new things to share with you.
My Blogging Journey
I started blogging way back in 2009. I was into gardening and sustainable living, and started a green living blog to share my interests and tips. During that time, I was raising a food allergic preschooler and had difficulty finding allergy information and allergen-free foods. Shortly after starting my green living blog, I started a food allergy information blog as well. Both were topics I was extremely interested in and I wanted to share all that I was learning.
In a short period of time, both blogs started to gain a small following. I quickly got to the point where two blogs became difficult to maintain, so I dropped the green living blog to focus on the food allergy blog. This decision was based on the need and desire to connect with other food allergy moms and share the information that I had learned.
During this time, blogging was a hobby for me. It was a way to maintain my sanity while being a stay at home mom to a preschooler and a toddler. I never considered blogging for money and was quite surprised when food allergy companies started to contact me. I slowly started to accept ads from companies that I felt comfortable with, and the food allergy blog continued to grow.
This growth came from creating quality content about a topic I was passionate about.
I continued with my food allergy blog through 2015. However, I started to burn out a bit. What started as a hobby was becoming a business. While I was passionate about food allergies, I was not passionate enough about it to make it a full time business. I made the very difficult decision to sell my food allergy blog to another food allergy mom, and it turned out to be the best decision I have made.
I wrote a blog post: A Blogging Journey: Success, Failure, and Lessons Learned that covers my story in more detail. Check it out if you want my thoughts and tips on how to approach blogging and become successful at it.
After I sold my food allergy blog, I moved on to what I really love to do: write and create. My background is in art and design (I have a BFA in Graphic Design from the Massachusetts College of Art and Design) and I love to write and share information and ideas. So now I get to do what I am truly passionate about and I get to share it with you.
Everyone has a story. This is mine. My goal in sharing my experiences, expertise, and business and blogging tips is to help you to grow your hobby, business, blog, and/or brand. I believe everyone should have the opportunity to do what they love and be successful at it. I hope my business and blogging tips bring you confidence and success!
Business and blogging tips, posts, and resources
Below you'll find a numerous blogging tips, posts, and resources to help you to grow your blog and business. I encourage you to bookmark this page and refer to it often.
Do you have a business? Are you a crafter or artist looking to sell your product or share your ideas? If you don't already have a blog, you should. This post covers blogging statistics and why a blog might be beneficial to you. Click on Why You Should Start a Blog to learn more.
Now that you've decided that you definitely want to start a blog, you need to think about what type of blog and why you are blogging. My post Building a Blog vs a Niche Site helps you to think about what path you want to take and why.
Are you ready to start a blog? In the post How to Start a Blog: Beginners Guide I cover the ins and outs of starting a blog. It's easier than you think. I promise!
My own blogging specifics:
Platform: I use WordPress.org as my blogging platform and highly recommend it. It's free and easy to use.
Website Hosting: I used Bluehost for many years and was extremely happy with their customer service and ease of use. Due to higher traffic demands and my need for more space, I've recently switched to Knownhost.
Blog Design: As an artist and designer, blog design is extremely important to me. Since 2009 I've gone through numerous themes, both free and paid for. I've finally settled on the Genesis Framework and StudioPress Themes for WordPress, and am SO happy. You can learn more about the Genesis Framework by reading my blog post Why I Use the Genesis Framework for my Website.
If you have an existing blog, you may be wondering if you can turn it into a profitable business. My post How to Turn Your Blog Into a Profitable Business will give you some tips on the steps you need to take to get there.
One way to earn an income with your website is through private ads and/or affiliate programs. You can learn more about this by reading my post Professional Blogging: Advertising and Affiliate Programs. I've covered some additional information here as well.
The most important thing to think about when considering advertising and affiliate programs, is your reader and client base. Don't bombard your readers with affiliate links, and choose your affiliate products and ads wisely. Your readers and/or clients are visiting your blog and website because of your wonderful content and what you have to offer. Most readers are okay with ads. Just be mindful, or you may lose your readership.
Affiliate programs I use:
Amazon Associates: I've been an affiliate with Amazon Associates for quite sometime. As an affiliate, you link to products you love and use. The buyer, who clicks on the link and purchases the item, pays the same amount and you receive a small commission.
ShareASale: You can join shareasale.com as a merchant and/or an affiliate. As a merchant, you can spread the word regarding your business with various ad formats. As an affiliate, you can search for a variety of businesses that meet your niche. There are hundreds of well known companies listed on ShareASale. Find a business and ad you like, then place it on your site using the code provided. Signing on as an affiliate is free and a great way to test out whether your blog is ready for ads.
A brand is defined as a name, term, design, or other feature that distinguishes one seller's product, business, or service from those of others. To build a successful brand you have to know who you are, what you stand for, and what you are selling or offering. You also have to know what makes YOU unique. Read my post How to Build a Successful Brand to learn more about building and growing your own brand.
A logo is a graphic mark, or symbol, that organizations and individuals use to promote brand recognition. It is the "stamp" that represents who you are and what your company stands for. While you can hire someone to design a logo for you (and this is one of the services I offer), you can also design a logo yourself. Check out my post How to Create Your Own Logo for more information. If you are interested in hiring me to design a logo for you or to consult/teach/guide you on your way, you can contact me via my Contact page.
Is there anything else you'd like to learn?
Feel free to reach out and let me know what kind of business and blogging tips you'd like to see!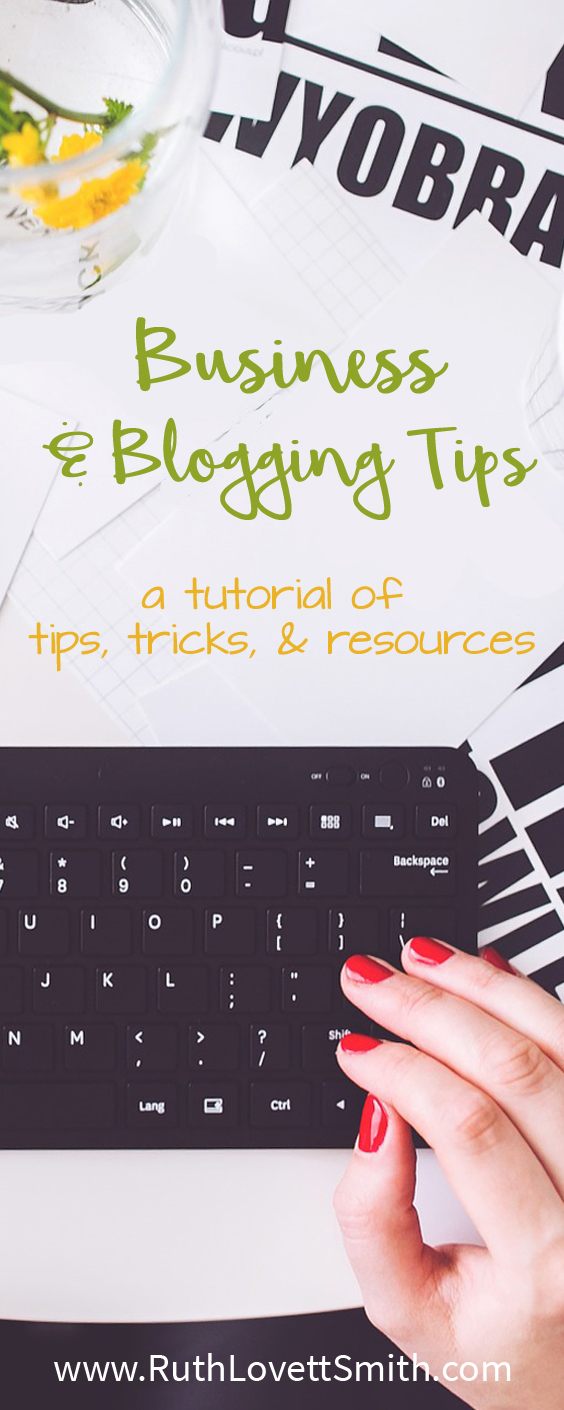 Save
Save
Save
Save
Save
Save
Save
Save
Save
Save
Save
Save
Save
Save
Save
Save
Save
Save
Save
Save
Save
Save
Save
Save
Save