If you are a start-up, small business, large business, or solopreneur; you should be thinking about your logo design.
A logo is a graphic mark, or symbol, that organizations and individuals use to promote brand recognition. It is the "stamp" that represents who you are and what your company stands for. A logo might involve text, an illustration, or both. However, the key to a great logo is in the logo design.
Many large companies hire logo designers to come up with a great logo design. If you have the budget to do so, that's great. But most small business owners, or solopreneurs, do not have room in their budget to hire a design agency, or freelance designer, when they are just starting out. If you find yourself in that position, the next best thing to do is to create your own logo.
Yes, it might seem daunting to create your own logo. Luckily I have some advice for you. Following are several tips, and things to consider, to make sure your logo design looks as professional as possible.
Start with Branding
A brand is defined as a name, term, design, or other feature that distinguishes one seller's product, business, or service from those of others. Your brand is not your logo. However, your logo is a symbol that represents your brand identity. For example, the brand "Nike" is a name known to represent athletic apparel and shoes. The Nike logo is the famous swoosh symbol.
For more information on branding, read my post How to Build a Successful Brand.
Research Logo Ideas
While you should never, ever copy someone's logo design or idea, it helps to see what is out there. Do an internet image search for "logo design" or "popular logos". You'll see that some logos are image only, text only, or a combination of both. Think about what your overall brand identity is and what type of logo will best represent your business.
Design Your Logo
While it helps to have a bit of artistic creativity on your side, you don't have to be a designer or artist to create a logo. Determine what logos drew you in when you did your research. Are you drawn to images, text, certain fonts or colors? Keep track of those gut reactions and use them while following these basic logo design rules:
Keep it Simple
Most, and often the best, logos are kept very simple. You might like a detailed illustration, but think about how that illustration might look blown up in size or scaled down. You will use your logo on all types of surfaces, so you want something that will size well. Details get lost when logos are shrunk.
When using fonts and/or images, you'll either need to make sure that they are free to use for commercial purposes or you'll need to purchase a commercial license. To find images for purchase, do an internet search for "logo illustrations" or "logo illustrations to buy". Do your due diligence here as you don't want to design a logo you love that you can't legally use.
Use Color Wisely
Color printing can get expensive. Especially when you get into having items printed on a press. Consider designing your logo in two colors max. Take a look at your research again and you'll see that many successful logos use one or two colors. Sure, there are a lot of logos that use multiple colors as well. If you go that route, just be prepared to spend more on printing costs.
You should also keep in mind that your design needs to work just as well in black and white as it does in color. There may be times where you want to use/print your logo in black and white. And there may be times where others print or photocopy materials containing your logo.
The key here is to put your logo design to the test. Print it in color and black and white. Increase and decrease the size. Make sure that you are happy with it at every stage.
Prepare Your Logo for Use
Once you've determined the design of your logo, you'll need to make sure that it's in the appropriate format for use.
Illustrator EPS files are the gold standard for logos. They can be resized without issue. However, most people don't have Illustrator, so it might be worth it to hire someone to take your logo design and put it into Illustrator for you.
Most people are familiar with jpegs and Photoshop, or other photo editing software. The problem with jpegs is that they don't size well and have a background fill color (like white for instance). You can design and use a jpeg logo, just make sure that you design it with the end use in mind. For example, using it for letterhead, business cards, and websites only; but not blowing it up for a large banner. There is nothing wrong with starting out this way. Just remember that you won't be able to use a jpeg logo on large scale items. If you do go the jpeg route, make sure that you design your logo at the largest size you plan to use it. Or design several sizes/versions.
These are the basics on logo design and my tips on how to create your own logo. I hope you've found them helpful. Feel free to comment below or ask questions.
Happy Creating!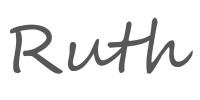 Have you designed your own logo? I'd love to hear about your process. Share your experience in the comments section below.
Save