Minimalist Blogs – Minimalist Blog Design & Themes
This post may contain affiliate links. I may receive a commission if you decide to make a purchase through my links. For more information, see my full disclosures here. Looking for FREE Canva templates, printable planners, cards, wall art, design elements, projects, activities, and more? Check out my Freebie Library Club.
Learn all about minimalist blogs as well as minimalist blog design & themes. Create your own minimalist blog today by following these minimalist blog tips.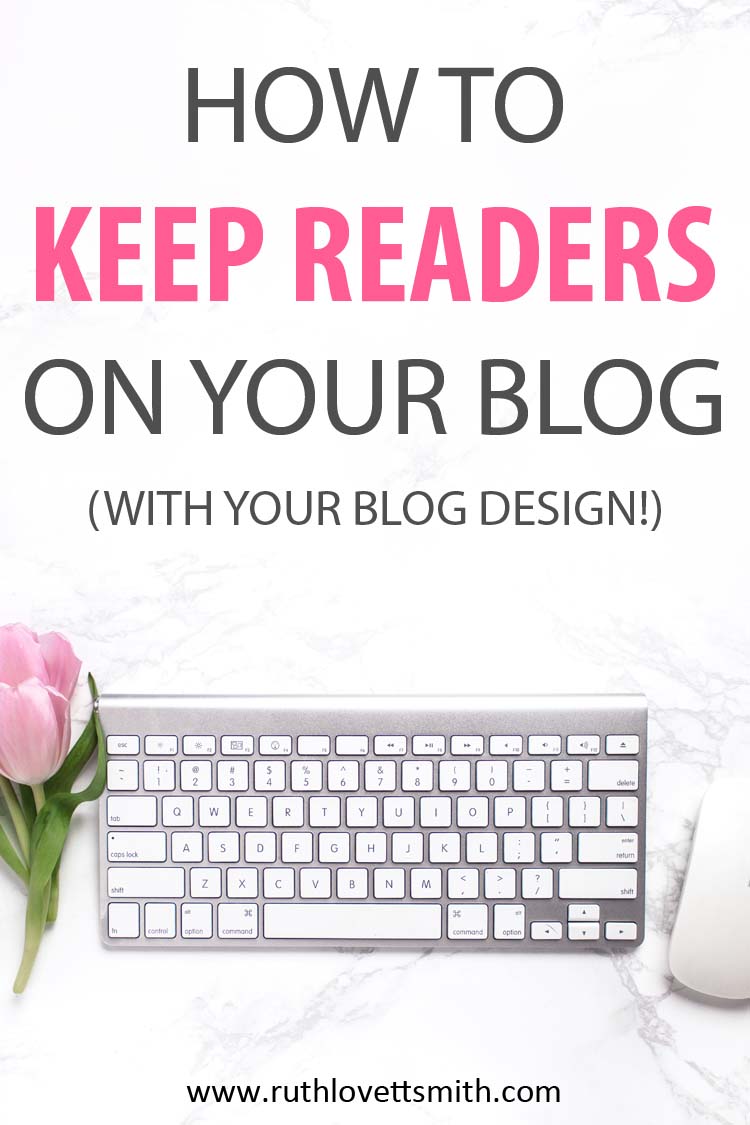 A minimalist blog can be a blog that covers minimalism as a niche, or it can be a blog that has a minimalist blog design.
This particular post covers minimalist blog design and themes.
If you are thinking of starting your own blog, don't forget to check out my post How to Start a Blog: Beginner's Guide when you are finished reading this article.
What is Minimalism?
Minimalism is defined by Merriam-Webster as "a style or technique (as in music, literature, or design) that is characterized by extreme spareness and simplicity".
In short, less is more.
What is Minimalist Blog Design?
Minimalist blog design is a blog design that takes simplicity to heart. More white space, and less clutter.
Have you ever visited a blog and felt overwhelmed? Too many ads, too many images; as well as lots of color and clutter can make for an awful experience.
This is where minimalism comes in. Think fewer sidebars. Fewer pop-ups. Limited use of color, and more white space.
Why You Should Choose a Minimalist Blog Design
If you want your content to stand out, you should definitely consider your blog design.
Whether you are a writer, artist, or crafter; you want your content to be the focus of your visitor's attention. You also want visitors to remain on your site.
Overwhelm is a sure-fire way to get viewers to leave.
Also, if your blog takes too long to load; visitors will click away before ever reading your content. Pop-ups, ads, and large images affect load time.
To learn more, see my post Blog Speed Test to find out how you can increase your blog speed.
How to Create a Minimalist Blog
As stated above, keep thinking "less is more". You can always add. However taking away is often hard. Following are five steps to help you create a minimalist blog.
1. Keep your color palette to a minimum.
Color and color theory is an extremely important thing to keep in mind when blogging. Too many colors, contrasting colors, or bright colors can be a huge turn off.
Have you ever tried to read white or colored type on a colored background? If not, try it. It's really hard. Therefore it's important to think about your reader and whether your content is readable.
Black or gray text on a white background is best for body text. Headings and subheadings can be a different color. However, I would personally stick with one to two colors other than black/gray.
My site uses pink, blue, and gray. And even the pink and blue have a similar muted shade. This is my minimalist approach, while still using some color. (See my post on Color Theory for more information.)
2. Utilize one (or zero) sidebars on your blog.
There is nothing wrong with using a sidebar. It can be a great way to separate additional content. However, I personally believe that two to three sidebars is overkill.
Sidebars take up valuable space on your blog. If you have a main content area and one sidebar, your blog is easy to read. If you have multiple sidebars, your eye does not know where to go or what is most important.
Think about whether you need a sidebar. And if you do, think long and hard about what your sidebar should contain.
3. Keep your sidebar clean.
If you do have a sidebar, it's important to keep it clean and well designed. Too many blinking ads can be distracting. Too many different colors can look garish.
Think of your sidebar like you would an outline. What is important? What do you want your readers to see? Keep it well organized. If you do, you're likely to get more click throughs on your sidebar links.
You can see on my sidebar that I have three sign illustrations. Each one links to an important area on my site. These links are designed so that they stand out, but in a minimalist way.
I also have ads in my sidebar. However, they are further down the page. They are also all the same size. This makes for a more cohesive and consistent look.
4. Avoid patterned or colored blog backgrounds.
There are many sites that have colored, patterned, or ads for their blog background. If that's your thing, go for it. However, flashy blog backgrounds are not in tune with minimalist blog design.
While you can certainly have a colored background, I would personally opt for white or gray. If you must use color, I would choose a muted or pastel background that fades or blends in.
As mentioned above, dark or bright backgrounds make reading text difficult. It can also be hard on the eyes. If my eyes get tired, or I have to squint, I'll click away from a blog.
5. Rethink ads, popups, etc.
There is nothing wrong with ads and popups, except that they can be extremely distracting. Well designed and well placed ads can help you with your minimalist blog design. However, bright and animated ads can take away from it. This is especially true of popups.
If I am reading a blog post and I get a "sign up now" popup or an ad popup, I almost always click away. These popups distract me enough from what I am reading. And I personally find them annoying.
If you are looking to keep your blog on the minimalist side, keep your ad design in mind. You can get people to sign up for your e-mail list with well designed, and well placed, opt in boxes. They do not have to be pop ups.
Minimalist Blog Themes
There are many minimalist blog themes available that will make things easier for you. Following are some examples of blog themes that take a minimalist approach, while still maintaining features that are necessary for many bloggers.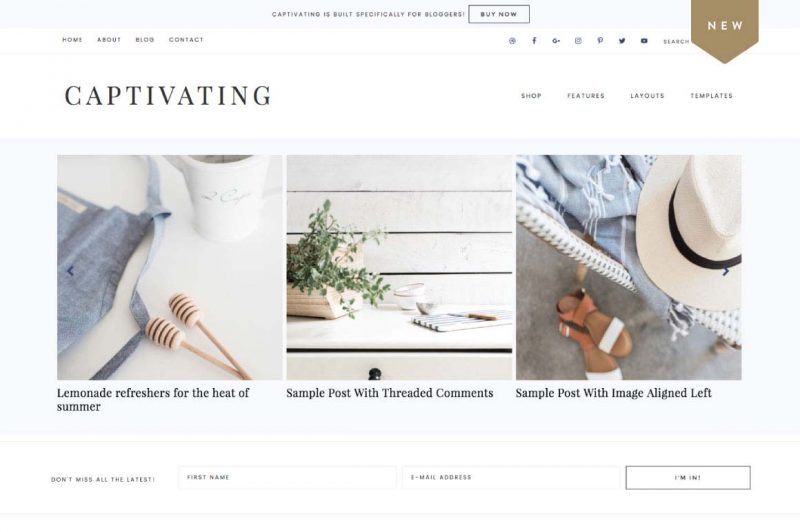 The Captivating Theme, from Restored 316, is the theme I used on my own site for a long time. This theme offers a clean and minimalist look, while still including all the things you need to keep your blog running. You can choose your own colors, as well as your own blog layout.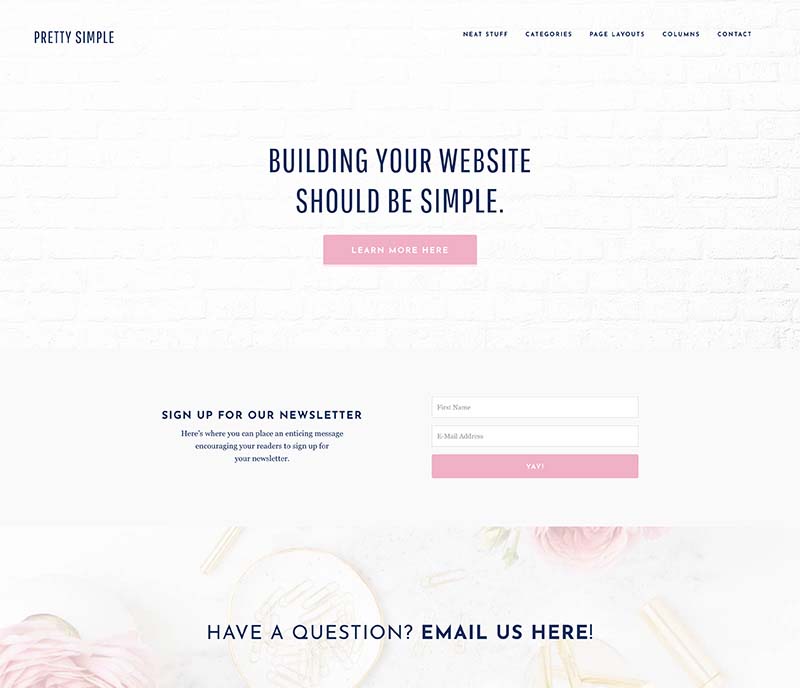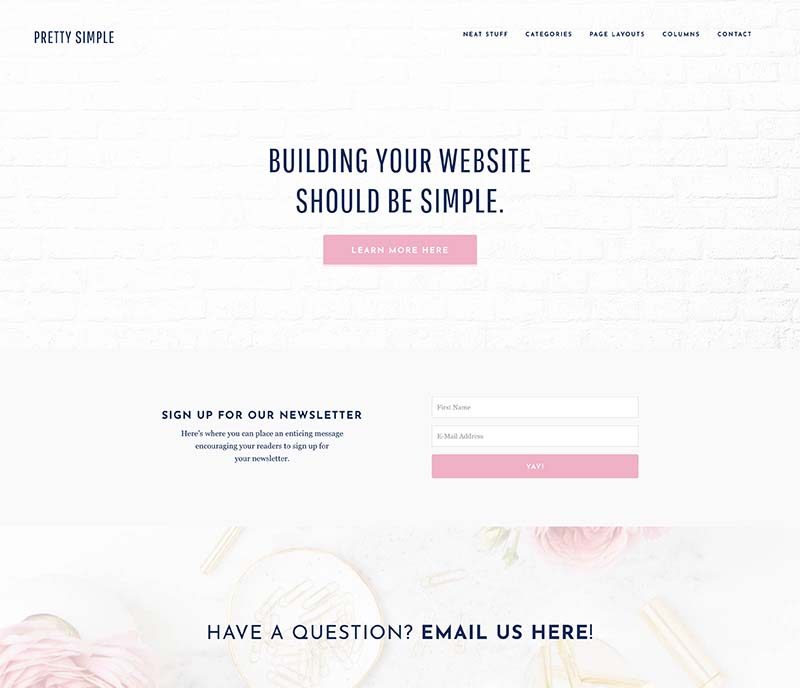 The Pretty Simple Theme, from Pretty Darn Cute Design, is another great example of "less is more" when it comes to theme design. The Pretty Simple theme is full of white space, clean lines, and simple design elements.
Minimalist Blog Design Recap
If you are a less is more kind of person, or you simply want to keep readers on your blog; you should seriously consider your blog design. A minimalist blog design will showcase your content and make it the star of your blog.
Whether you use one of the minimalist tips above, or all of them, you'll be well on your way to creating a cleaner and easier to read blog.
I hope you've found this post helpful. Be sure to bookmark this site for more business, blogging, and design tips. And don't forget to share this post, using the social sharing buttons below.