GlobeIn Reviews: GlobeIn Box Reviews for 2022
GlobeIn reviews covers GlobeIn box reviews for 2022. Learn more about the GlobeIn Artisan Box and get a GlobeIn discount code for unique handmade gifts.
This post may contain affiliate links, meaning I may receive a commission if you decide to make a purchase through my links, at no cost to you. For more information, see my full disclosures here. Want to turn your creative ideas into a profitable business? Check out my FREE Craft to Business Guide to get started today.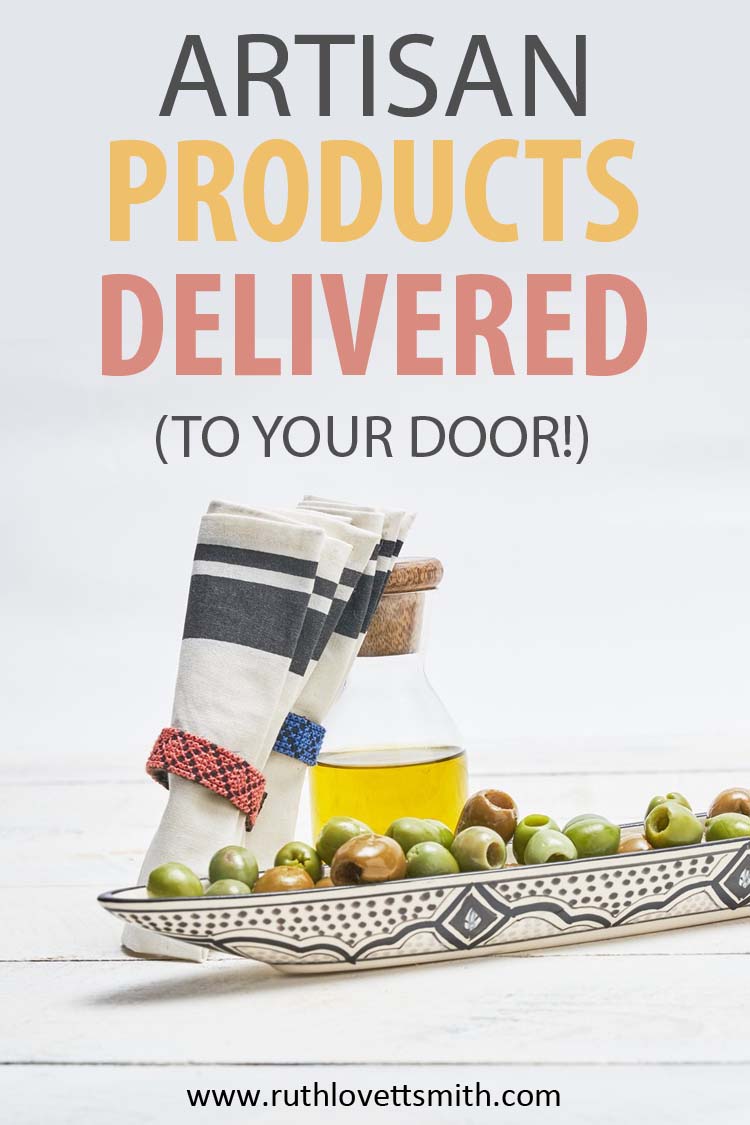 Discover the soul of craft! I LOVE handmade products, and purchase them whenever I can. Whether they are for me, or to give as a gift, I enjoy supporting artisans from around the world. That is why I am sharing the story of this unique company with my GlobeIn box reviews.
Whether you are looking to make a one time purchase, or sign up for a GlobeIn subscription box; this GlobeIn box reviews post is for you. Here I cover the pros, cons, ins, and outs of GlobeIn.
What Is GlobeIn?
GlobeIn is a company that sells handmade and ethically sourced goods from around the world.
Their mission is to deliver joy by empowering and connecting remarkable, remote artisans to mindful customers. They offer an Artisan Shop for one time purchases, as well as an an Artisan Box Subscription.
The GlobeIn Brand
From the GlobeIn website
It's our passion to discover extraordinary, useful finds from all over the globe and share them with you.
Business for good.
We empower remarkable artisans in remote areas with the tools to build sustainable businesses.
The soul of craft.
We love curating and sharing sublime creations made by hand with our community.
Give the world.
We help our customers discover amazing goods in distant lands from the comfort of their home.
Compassionate storytellers.
As we share powerful stories from our community, we help people realize that we can learn something from everyone and that each of us matters in a world that continues to grow more interconnected.
How Does GlobeIn Work?
GlobeIn curates a themed collection of artisan goods.
You customize your shipment and choose add-on products.
Your artisan box is shipped to you!
Artisan Shop
Looking to make a one time purchase? You can do that by browsing the GlobeIn Artisan Shop. You'll find hand painted mugs, hand woven baskets, hand blown glassware, tote bags, and so much more. You can also purchase individual GlobeIn boxes in the artisan shop.
Maven Membership
With the Maven Membership you can shop GlobeIn at member prices. This membership is for member price access only and does not include an artisan box. Maven Membership is $96 for the year ($8 a month).
Premium Artisan Box Subscription
With the Premium Artisan Box Subscription you receive a curated box of products each month.
Each premium subscription Artisan Box includes handmade items by artists from around the world. Each item also comes with a printed story about the artisan who made it. You can also choose to customize your own box.
Benefits of the Premium Box Subscription:
Enjoy curated lifestyle products every month.

Save up to 50% off retail prices with add-on products.

Support thousands of artisan from over 40 countries!

Customize themes every month.
Costs of a Premium Box Subscription:
$222 for a 6-month subscription

($37 a month)

$420 for a 12-month subscription

($35 a month)
(Shipping is free the 1st month and $10 per month after in the US. Prices are current as of 1/2022.)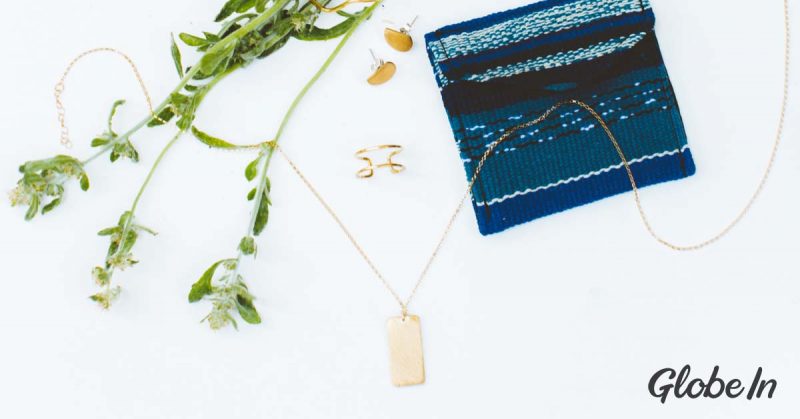 What's in a GlobeIn Artisan Box?
The Premium GlobeIn Box Subscription comes with 3-5 handmade items, and is often packaged in a palm leaf hand-woven basket from Oaxaca, Mexico.
GlobeIn curates products that are not only unique but also practical. Each month they strive to send you handmade and/or sustainably-made products that you can use in your everyday life. The items range from home decor accessories to food and other lifestyle items.
Some of their best selling themed artisan boxes are the GlobeIn Cozy Box, GlobeIn Laundry Box, and the GlobeIn Bathe Box.
GlobeIn Reviews: GlobeIn Club
GlobeIn has a variety of unique products and subscription boxes that you can't find anywhere else. They come highly rated and reviewed. If you love handmade products and enjoy supporting artisans, you should consider joining the GlobeIn Club.
Following are some examples of recent GlobeIn Boxes: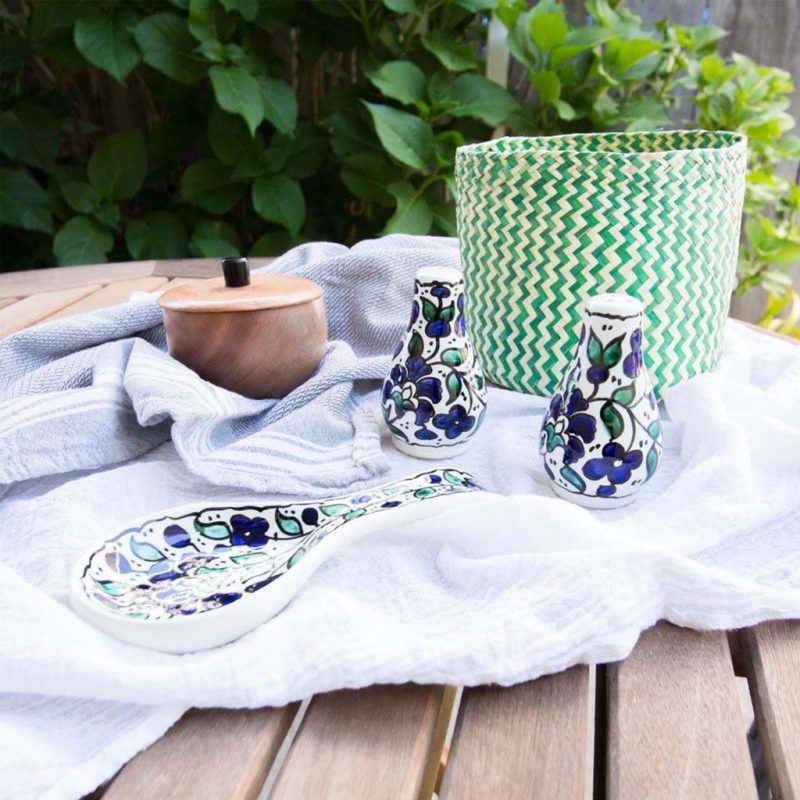 Hand Painted Spoon Rest from Palestinian Territories – Retail $16
Salt & Pepper Shakers from Palestinian Territories – Retail $18
Wooden Spice Bowl with Black Handle from India – Retail $15
Handwoven Palm Leaf Basket from Oaxaca, Mexico – Retail $15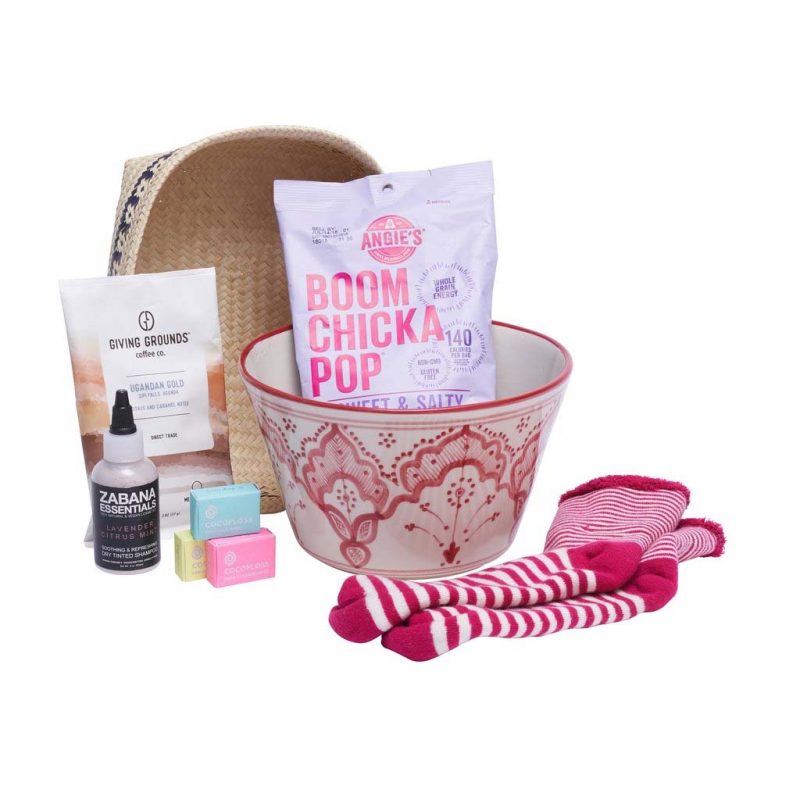 Popcorn Bowl from Tunisia – Retail $30
Palm Leaf Remote Boat from Mexico – Retail $15
Dry Shampoo with ingredients from Peru – Retail $13
Snuggle Socks with materials from Peru & Pakistan – Retail $12
Extra bonus items.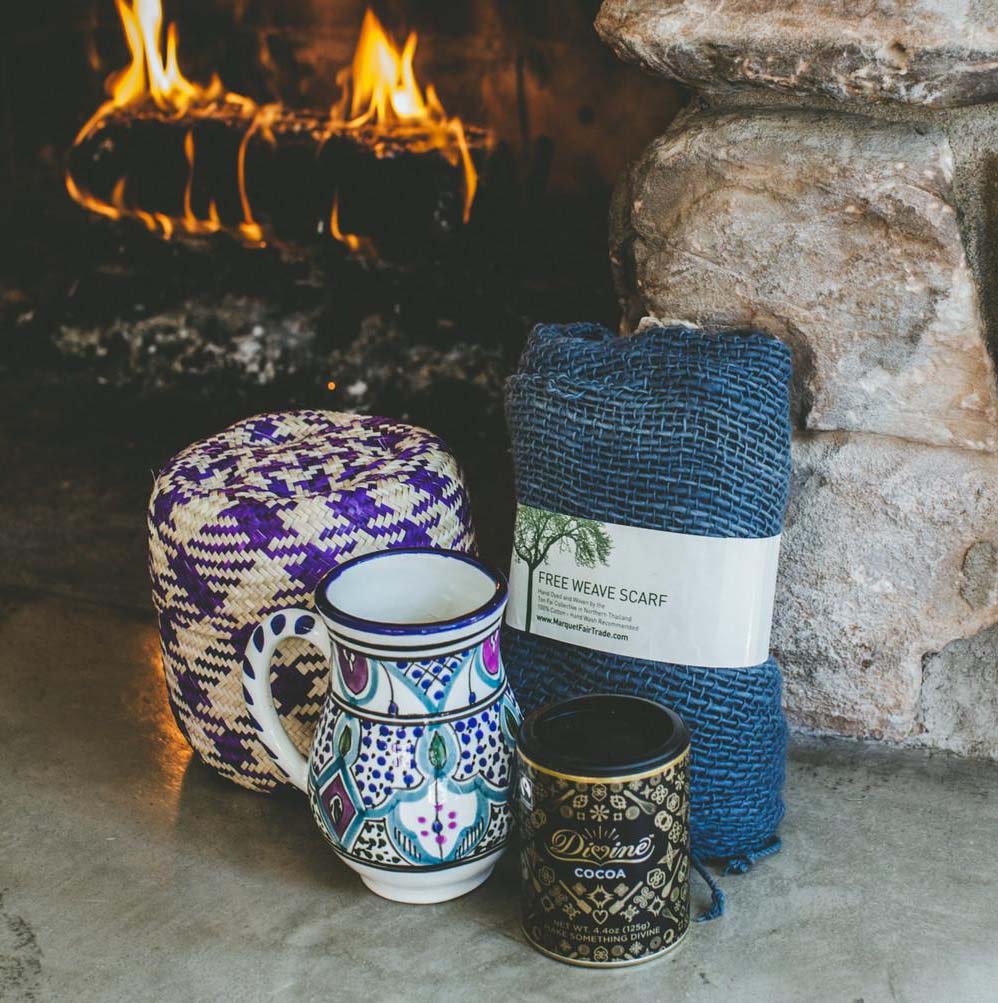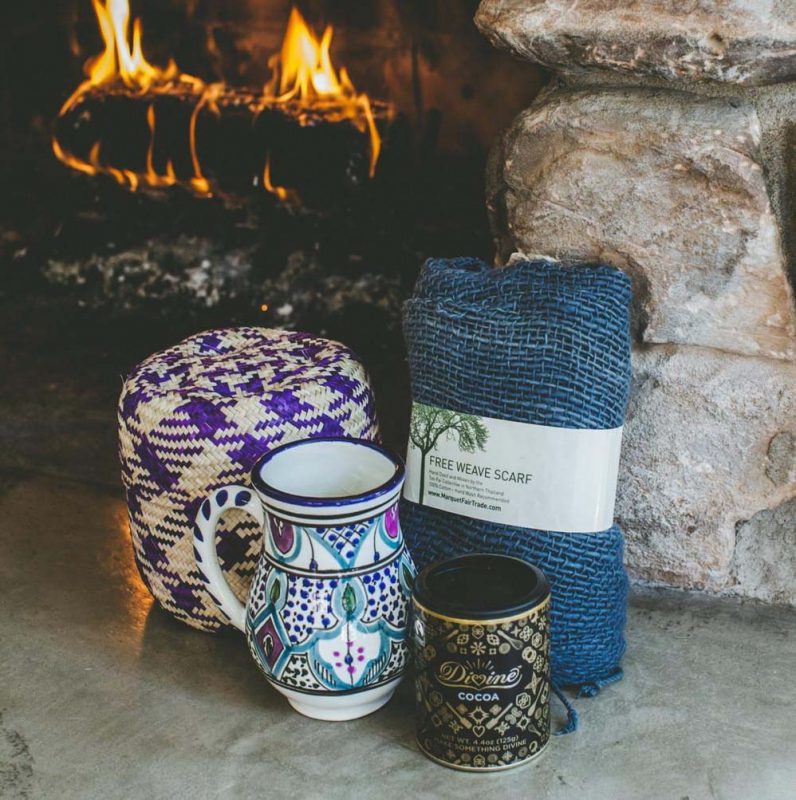 Hand-painted Malika Mug from Tunisia – Retail $18
Fair Trade Scarf from Thailand – Retail $22
Fair Trade Cocoa Powder from Ghana – Retail $5
Gallito Palm Leaf Basket from Oaxaca, Mexico – Retail $15
GlobeIn Box Pros
Quality handcrafted items.
You can customize your box.
Your purchase supports artisans from various countries.
Artisan shop for those who don't want to purchase a subscription.
Discounted prices.
GlobeIn Box Cons
Shipping fees.
We hear that Globein may be currently backed up with e-mail communications and shipments. Please be patient while they adjust to the current national shipping issues.
GlobeIn Discount Code
Interested in a GlobeIn Discount Code? You are in luck! GlobeIn often offers various promotions and coupon codes.
Try the following:
Get $10 your GlobeIn Artisan Box with code WELCOME.
Get 50% your first box on a 3 Month or Longer Premium Subscription. Use Code TRYUS50.
Sign up for a 12 Month Premium Subscription and get a FREE glass set worth $80. Use Code – BESTHOST.
Get two FREE hand blown glasses with Any 6 Month Premium Subscription. Use code CHEERS at checkout.

I hope you enjoyed these GlobeIn Reviews. To learn more about their handmade products and artisans, click on GlobeIn. And if you love subscription boxes as much as I do, you might be interested in my Alltrue Box Review and FabFitFun Reviews.