Amateur Blogging: Ultimate Guide for Amateur Bloggers
This post may contain affiliate links. I may receive a commission if you decide to make a purchase through my links. For more information, see my full disclosures here. Looking for FREE Canva templates, printable planners, cards, wall art, design elements, projects, activities, and more? Check out my Freebie Library Club.
Want to learn more about amateur blogging? This ultimate guide for amateur bloggers covers everything you need to know. Learn how to start a blog, how to choose the best blog niche, how to create quality content, how to grow your blog, how to make money blogging, and more.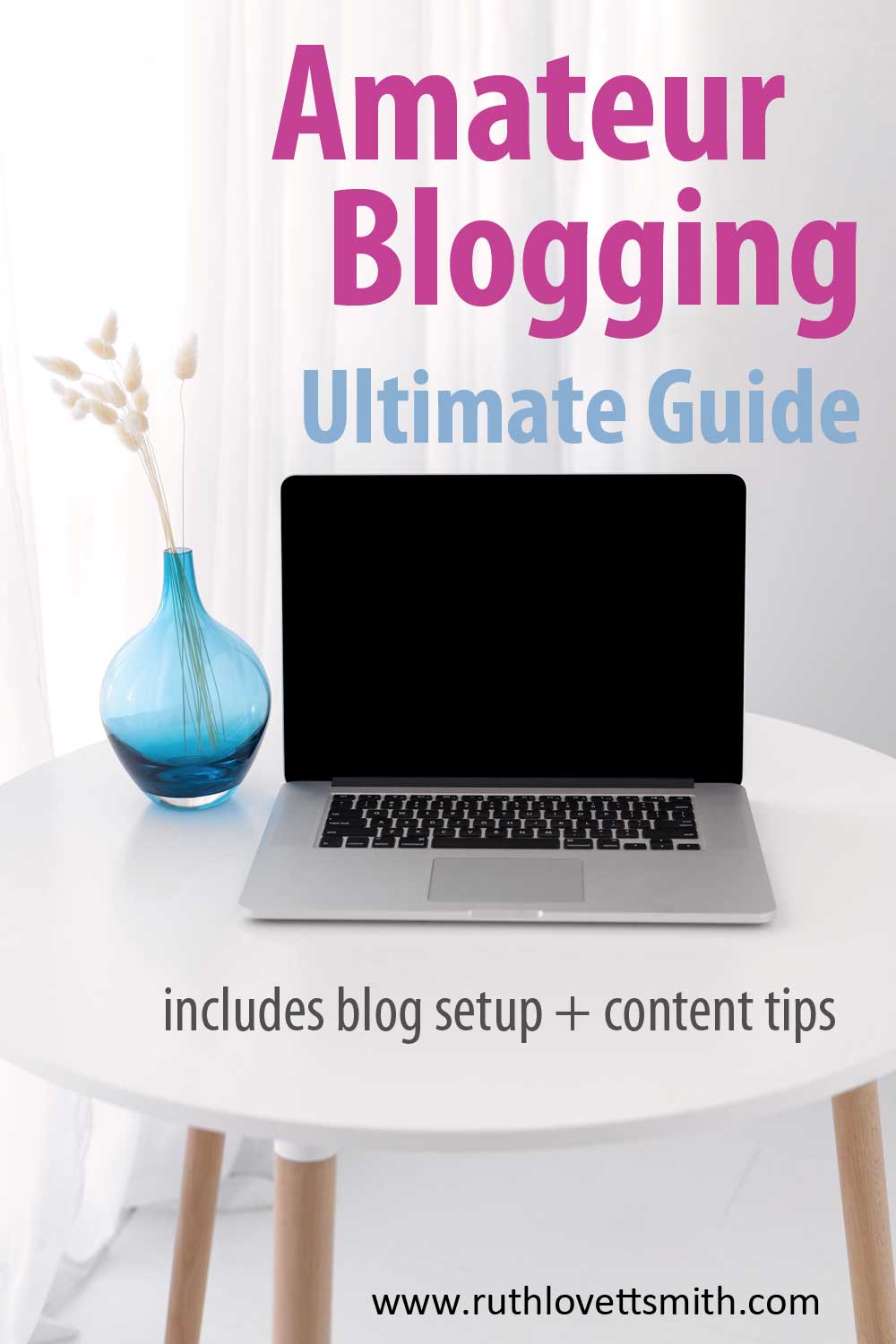 What is Amateur Blogging?
An amateur is defined as a person who is engaged in a pursuit that is unpaid. An amateur blogger is typically a new blogger that is just starting out, still learning, and not earning money from their blog. Some amateur bloggers want to make money from their blog eventually, and some want to blog for fun. This guide will cover the ins and outs of amateur blogging, as well as information and resources on how to make the jump to professional blogging if you so choose.
Which Topic is Best for Blogging?
The best topic for blogging is a topic that you can continue to write about, day in and day out. Part of being an amateur blogger, and starting a new blog, is that you can choose the best path for you. If your goal is to blog for fun, use your blog as a journal or emotional outlet, and you have no plans on making your blog a business; just get your blog up and running and start blogging.
If you think you might want to make money from your blog in the future; there are a few things you'll want to consider.
Choosing a Blog Niche
A niche is defined as a specialized segment of the market. People who blog for money, often blog within a particular niche. This niche may be narrow and it may be broad. Lifestyle blogging is a common broad niche. Whereas rose gardening is a more narrow niche.
Some niches are much more profitable than others. Finance: how to make money, budget, save money, invest, etc. is an extremely profitable niche. Fitness, wellness, and weight loss is another profitable niche. Both niches have a lot bloggers who are blogging about similar topics. This means that these niches are more competitive for an amateur blogger to break into.
This doesn't mean you can't or won't be successful. You just have to keep in mind that blogging for money takes more planning, time, and effort. For more information on choosing a niche, she my post on Niche Website Ideas.
How Do I Start a Blog with No Experience?
The first steps to starting a new blog are to choose a blog name, domain name, blog platform, and hosting provider. After those steps are completed you'll want to choose a blog theme, customize your blog, and start adding blog content. This section will take you step by step through the process.
Is Starting a New Blog Hard?
It might seem overwhelming at first. However, it is not hard to start a new blog. Take things one step at a time. Don't rush yourself. You can get a blog up and running in an afternoon if you want. Or you can take your time and complete all of the steps over the course of a weekend.
Choosing a Blog Name and Domain Name
A blog name is the name of your blog. A domain name is your web address. This is the name readers type in to visit your blog. Your domain name can be the same as your blog name, or it might not be. This depends largely on what you want, and your goals.
It's important to choose a domain name that is short, easy to read, and easy to type. This ensures that readers are able to get to your blog.
Your blog name can be a niche related name that helps readers know what your blog is about; or you can blog under your own name. This is common for writers and artists. Alternatively, you can choose a creative and unique name that has meaning to you.
For more tips on choosing a name, see my post Creative Blog Names.
Choosing a Blog Platform and Blog Host
There are two paths you can take when starting your blog. The 100% free path, or the self hosted path that does cost a small amount of money to start.
If you want ownership over your blog, and plan to make money with your blog, then I highly recommend going with the self hosted option. If you are blogging for fun, and don't care if you might lose your blog posts in the future, then you certainly can go the 100% free route.
Amateur blogging platforms are sites like Blogger, WordPress.com, and Medium. You can blog for free on these sites. However, you won't have your own domain name (web address). Also, if the site ever closes, you'll lose access to your work.
Many bloggers choose to self host through a hosting company, and use WordPress.org as their blog platform. This very site is run on WordPress.org.
For a more detailed tutorial on getting your blog up and running, see my How to Start a Blog tutorial and guide. It will take you step by step through the entire process.
Blog Themes and Customization for Amateur Blogging
Once you've chosen your blog name, domain name, blogging platform, and hosting provider; you can start building and customizing your blog.
Your theme should reflect what you blog about. WordPress.org has numerous free themes to choose from. You can also purchase premium WordPress themes from a variety of places. When choosing a theme, consider what types of options you might want in the future. Thinking about adding an online store? You'll need a theme that supports that. Also, consider how heavy the theme is. Some free themes are bloated, meaning they have lots of features and options. This might sound enticing to an amateur blogger. However, these themes are often slow to load. If your blog is slow to load, you may lose visitors.
The tutorial, linked above, covers choosing a theme in more detail. If you are interested in finding a fully customizable and speedy premium WordPress theme; check out the Restored 316 Kadence themes. I have used their themes for years and have been extemely happy.
Adding Content to Your New Blog
You've made it this far with my amateur blogging guide! Congratulations! The most exciting part of blogging is adding content to your blog. You may want to start out with adding a few pages first. A contact page is helpful to have if you want your readers to be able to contact you. You might also want to create an About Me Page on your blog as well.
After you've added your pages, you can start adding blog posts. Think about what types of categories you plan to blog about. You'll need to create these as you write new blog posts.
For more on adding content to your blog, check out my posts What to do After Installing WordPress and How to Add Content to Your Blog for more information.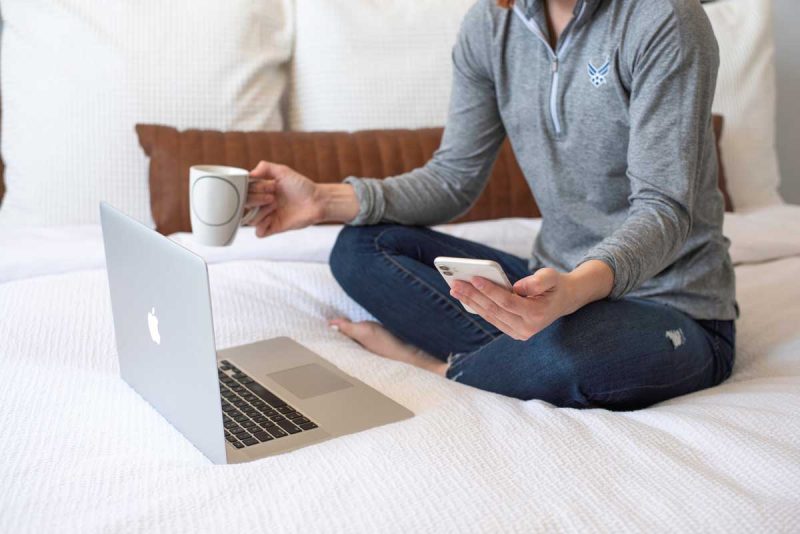 What Makes a Successful Blog?
The number one thing that makes a blog successful is consistency. Many amateur bloggers get excited by the prospect of blogging, and then stop just as quickly as they started. It could be that they decided blogging was not for them. Or if could be frustration over lack of blog traffic. It's important to remember that blogs take time to build and grow. You won't find your readers overnight.
Amateur Blogging Tips
If you are blogging for fun there are no rules. Just get started. However, if you plan to make money with your blog; here are my top tips.
Create quality content
Learn search engine optimization
Be consistent
Learn to network and promote
Create Quality Content
Quality content is content that is not only engaging but also effective. What this means is that your writing keeps your reader interested. Your writing should also encourage your reader to do something. The "something" could be to read your next post, sign up for your email list, or click on an affiliate link, etc. When it comes to amateur blogging, it's important to learn how to write quality content naturally. Your reader should want to take the next step, but not feel forced to.
Great quality content also solves a problem for your readers. How to posts are a perfect example of this. When you solve a problem for your reader, you build trust. This keeps your readers coming back for more content.
Learn Search Engine Optimization
Search engine optimization is the process of optimizing your blog, blog posts, and pages to make them easier to find by search engines. This is also known as SEO. If you follow certain guidelines, and choose the right keywords, you may be able to influence where your blog posts show up in search engines. The higher your posts rank in search engines, the more traffic you'll receive. The more traffic you receive, the more money you will make.
Search engines are constantly changing how they rank content. Therefore, it's important to keep up to date on the best SEO practices. For more information, and SEO tips, see my post on Search Engine Optimization.
Be Consistent
As I mentioned above, consistency will take you a long way towards building and growing your blog. So, what does consistency mean? Create a schedule that works for you. Maybe you work one hour a day on your blog. Maybe your plan is to post one blog post a week. It doesn't matter what the plan is. What matters is that you have a plan and stick with it.
Don't get bogged down by bloggers who are further ahead of you. There will always be someone who is ahead. However, there will also always be an amateur blogging who is behind you. Set up milestones for yourself. Where are you at 3 months, 6 months, one year? If you remain consistent, you'll be surprised by how fast you can grow.
Learn to Network and Promote
The best way to drive traffic to your blog posts is to network and promote yourself. Networking means reaching out and interacting with others to exchange information and develop contacts. Doing this can help you spread the word about your blog and blog content. It can also be a great way to build a community of bloggers that you can engage and collaborate with.
The best way to network with other bloggers is to comment on their blog and social media posts. Find bloggers in related niches and interact with them. For example, if you blog about parenting toddlers; reach out to bloggers who blog about parenting newborns. Tell them how much you love their work, and ask if they'd be interested in a collaboration. Think of these connections as your blogging tribe. How can you help each other grow your blogs?
Common Amateur Blogger Mistakes
We all make mistakes. I've been blogging since 2009 and have made hundreds, if not thousands, of mistakes. I'm here to save you from making the same mistakes that I did early on. Here are some common amateur blogging mistakes.
Starting a blog on a free platform
Not creating a content plan
Keyword stuffing posts
Not networking and promoting
Starting a Blog on a Free Platform
So many amateur bloggers start blogging, even for fun, on a free blogging platform. Then they quickly realize how much they love blogging, and want to make the switch to a self hosted blog. Guess what? They have to start all over.
Starting with a self hosted blog now will save you so much time in the future. Unless you absolutely can not afford the cost of a domain name, and monthly hosting fees, you should strongly consider self hosting your blog.
Not Creating a Content Plan
Many amateur bloggers start out blogging about anything and everything. This is completely fine for a hobby blog. However, it won't help you to grow your blog or bring in substantial traffic.
I mentioned above how important it is to create quality content. If you want to grow your blog, and make money, it is equally important to have a content plan in place. Think of a content plan as an outline of your blog. What are the main things you write about? Those are your categories. Those can also be considered, and called, your silos. Do you need subcategories? Now think about your content and what category, or silo, it should fall under.
Interlink between relevant posts. This encourages readers to read more of your posts. It also shows search engines which posts are related. All of this work creates a sort of spiderweb that helps search engines to determine what your blog is about, and how they should rank your posts. If you do this work, you'll be rewarded with search engine traffic.
Keyword Stuffing Posts
Too many amateur bloggers spend a lot of time learning SEO; only to end up getting excited by what they learn, and then keyword stuffing their posts. This means they do keyword research, to find keywords for their post, and then use those keywords too frequently. This turns off readers and search engines.
Search engines like keywords. However, they also penalize bloggers that focus too much on keywords. Remember, quality content comes first. It's important to learn SEO and how to do it correctly. It's also important to use keywords naturally in your writing.
Once you get your blog up and running, install the free Yoast SEO plugin. It will help you to optimize your posts and pages.
Not Networking and Promoting
So many bloggers love writing and blogging. However, few enjoy the process of networking and promoting themselves. I can assure you that every single blogger was once an amateur blogger. And every single successful blogger learned to network and promote early on.
It's extremely hard to grow your blog, and be successful, without networking and promoting. Reaching out to other bloggers, as I mentioned above, is a free way to network and promote yourself and your blog. However, some bloggers also choose to place ads linking to their content. You can place ads in search engines, as well as via social media.
Whichever option you choose, your blog will grow faster when spend as much time promoting your content as you do writing it.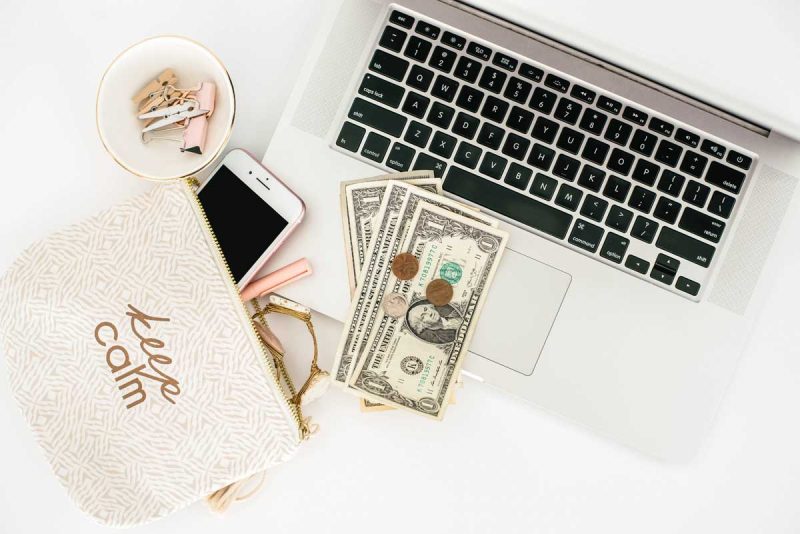 How Do Amateur Bloggers get Paid?
Bloggers get paid via advertising, affiliate marketing, sponsored posts, and their own products and services. You can focus on one of these options, or on many. However, most bloggers choose several different revenue streams. Choosing multiple revenue streams helps to ensure that you are always making money. If one revenue stream is slow, you still have others to fall back on.
How Do Beginner Blogs Make Money?
Beginner blogs can make money with advertising and affiliate marketing. These two options are an easy way to test the waters on making money with your blog.
Advertising for Amateur Bloggers
You can sell private ads on your website, join advertising networks, or do both. It's important to keep in mind that you won't make a lot of money until you have traffic coming in to your blog.
Most amateur bloggers start with Google Adsense as it's an easy ad network to join. Ad network payment is usually per ad click (CPC) and/or per impressions (CPM). Impressions means the number of times an ad shows up on your blog. The average CPM for Google Adsense is between $1 and $1.5 per 1,000 impressions.
Affiliate Marketing for Amateur Bloggers
Another way to make money on your blog is through an affiliate program. With an affiliate program you place affiliate links on your site, and earn money when someone purchases an item through your link. While traffic can certainly help with getting your posts seen by more people; the key here is to write a good post that encourages the reader to purchase the product you are recommending.
A popular affiliate program to start with is the Amazon Associates Program. They are easy to join, and have numerous products. However, it does take time to make a large amount of money as the payout can often be on the low end.
How Do I Get My Blog Noticed?
You have your blog up and running. You've been consistent with creating quality content. Maybe you've even reached out to a few fellow bloggers on social media. You're proud of yourself and you want to get your blog noticed. I don't blame you. Here are some additional tips.
Leverage social media
Do a giveaway
Create a roundup post or interview post
Leverage Social Media
We talked about connecting with other bloggers via social media. However, it's also important to share your content via social media. Social media can be an amazing, and free, way to share your content and grow your blog.
Pick one or two platforms that are relevant to your niche. For example, crafters might choose Pinterest and Instagram. Create a profile with your main niche keywords, and link back to your blog. Develop a consistent content calendar for your social media accounts. You might choose to share daily, multiple times a day, or a few times a week. The key here is to be consistent. Social media platforms show posts more frequently from users who are consistent. Find relevant keyword hashtags to add to your posts. For example #organicgardeningtips will file your post under that keyword, in your social media platform of choice. Readers will then find your post when they search that keyword.
If you continue to connect with others on social media, and share your own content, your blog will start to get noticed.
Do a Giveaway
Another great way to grow a buzz around your blog is to do a giveaway. You can purchase something yourself. Or reach out to one of your blogger friends that has a product or service. (This is where the networking step comes in handy.) Promote the giveaway on your blog and social media. Encourage others to share the posts with their friends. Offer extra entries for those that complete an action. For example, if they share your blog post or comment on your blog post. Some bloggers choose to do a group, or bundle, giveaway that involves several bloggers and products. This creates a bigger gift, more buzz, and more traffic.
Create a Roundup Post or Interview Post
A roundup post is a post that contains information from several other blogs. For example, a Thanksgiving roundup post could contain a variety of Thanksgiving recipes from several different popular blogs. Once your post is complete, you reach out to the bloggers that you featured. Many will be thankful and share your blog post with their audience. This idea works best when you feature high traffic blogs in a related and non competing niche.
An interview post is an interview with someone you think could offer useful information for your own readers. For example, if you write about growing houseplants maybe you interview the owner of an online plant store. They give you expert tips for your readers and potentially receive new business in return.
Both of these above options can be a new and unique way to get your blog noticed.
Amateur Blogging Conclusion
I hope you have found this post helpful. Amateur blogging can be a great way to practice your writing skills, blog about a hobby, connect with others, and even grow and build a money making blog. It won't be long before you are no longer an amateur blogger.
Take Your skills to the Next Level
Get Paid MORE to Write, Blog, and Create
How to Make MORE Money with Your Craft is a deep dive into all of the ways that writers, bloggers, artists, and creatives make money. It's jam-packed with information, tips, as well as links to numerous money making resources and ideas.
Looking for more blogging tips and information? Click on Blogging Tips and Tricks to be taken to the blogging hub of my website. There you'll find more tips and articles to help you grow your hobby, business, blog, and brand.
If you enjoyed this post, please share it with your friends via your social media channels? Have a question or tip? Share it in the comments section.