Hobby Blog to Profitable Business: Make Money Blogging
This post may contain affiliate links. I may receive a commission if you decide to make a purchase through my links. For more information, see my full disclosures here. Looking for FREE Canva templates, printable planners, cards, wall art, design elements, projects, activities, and more? Check out my Freebie Library Club.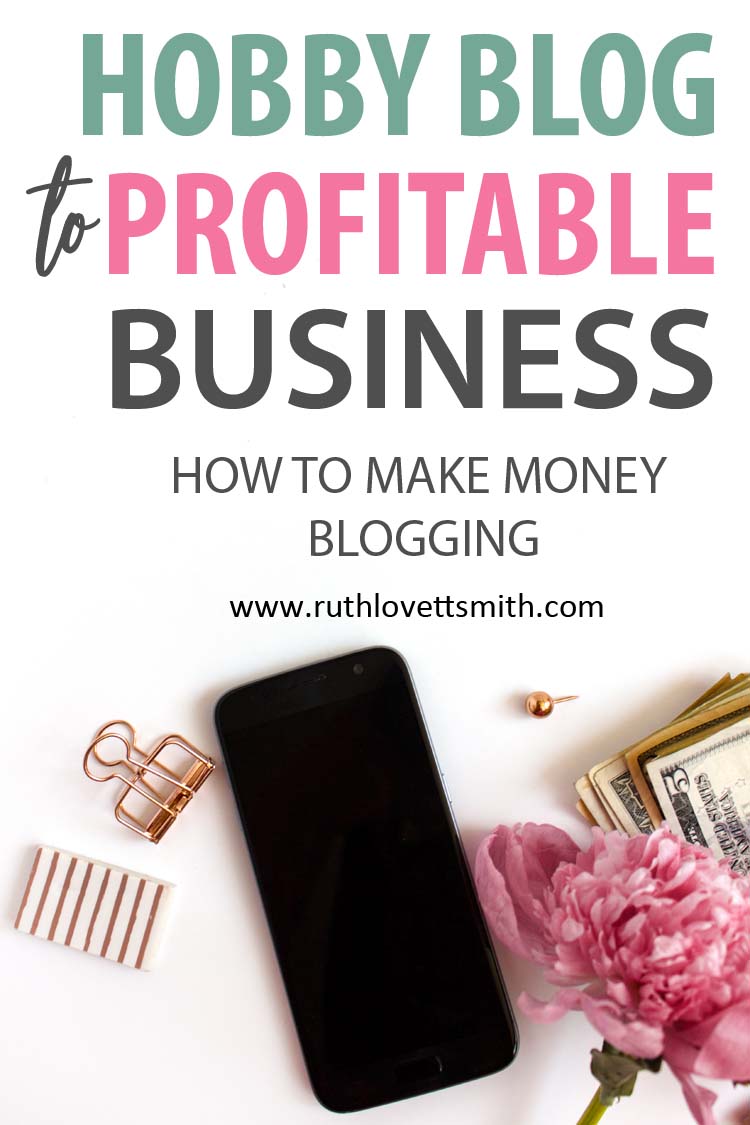 Turn your hobby blog into a profitable business. Learn how to make money blogging for beginners & advanced bloggers. I cover types of blogs that make money and more.
I recently wrote a blog post titled Building a Blog vs a Niche Site. In that post I discussed starting a blog for fun, and starting a blog for profit.
But what if you already have an existing blog that you want to turn into a business? Well, this post is for you.
If you already have an existing blog, you need to ask yourself the following questions:
Does my blog fit within a niche?
Do I really love my niche?
Is my current domain name good enough?
Once you've answered those three questions, you can learn how to turn your hobby blog into a profitable business.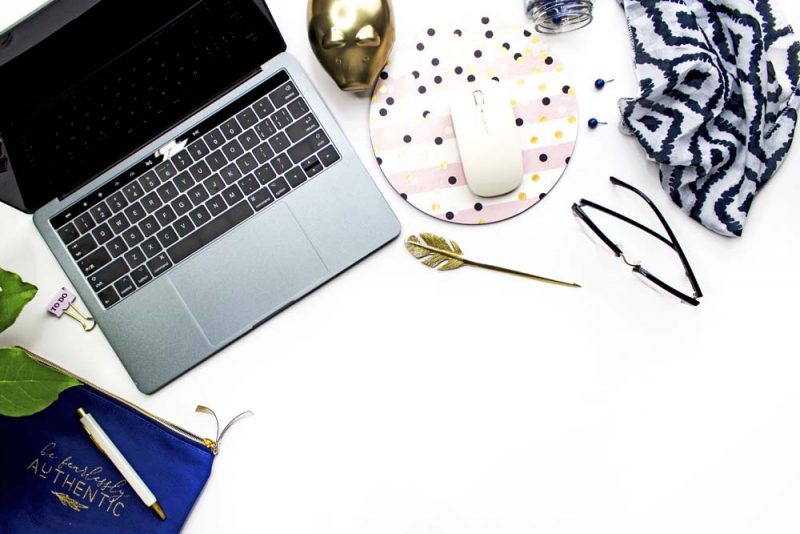 Does or can my blog fit within a niche?
If your blog is about and for your family and friends, it may be difficult to turn that into a profitable business. It's not impossible, and there are others who have done it, however you have to have a certain voice, or slant to your blog, to make that work.
Take Dooce as an example. Blogger Heather Armstrong has made a blog, with an unrecognizable name, into a profitable business. Her niche? Writing honestly about her family, parenting, and life; BUT in an oftentimes sarcastic way. Her voice is what has made her blog so successful.
If your blog is about a particular niche that you started as a hobby, then you should be able to make that work.
For instance blogger Grace Bonney, at Design Sponge, blogs about DIY home design. This is a broad niche, but one she has been able cover well because she entered the market right before DIY became popular.
If you don't think you can make your existing blog work, don't fret. It's okay to start over. However, if you don't want to start over; you can simply rebrand your blog and move forward with your new idea. New posts will push all of your older posts to the back of you blog. Or, you can edit and/or rewrite existing posts to fit within your new niche.
Do I really LOVE my niche?
Do you really love what you are blogging about? I mean, love love love love love your topic? Can you see yourself writing within this niche for many years?
If the answer is yes, then you are on the right track. Blogs take time to build, and even more time to become profitable.
If the answer is no, then you need to consider whether you are willing to blog in a niche that you don't love.
Some bloggers choose niches because they are big money makers. Money is the motivation, and what keeps these bloggers actively blogging. If making money is your primary goal, then this path might work for you.
For more information on the best paying blog niches, see my post Blog Niche List.
Is my domain name good enough?
If your domain name is www.SmithFamilyAdventures.com, you might not be able to make that work. Even Heather was lucky with Dooce. If you want a head start, your domain should relate to your niche. It doesn't have to, but it certainly does help. A lot.
Why? Because your domain name is your brand. And your brand is what people remember.
See my post How to Build a Successful Brand for more information on branding.
Your domain name also helps when people search for a topic. If I search for wine, wine.com shows up first.
If you are blogging about budgeting and saving money, a successful domain name might be MoneySavingTips.com.
You might not want to change your domain name. You don't have to. Just keep in mind that you may have more work ahead of you, if you want to be successful.
How to turn your hobby blog into a profitable business
You are happy with your niche, and you have an awesome domain name. Congratulations! You are a step ahead of most people. So how do you turn your hobby blog into a profitable business? Following are ten ways.
Quality Content
Connections
Search Engine Optimization
Advertising
Affiliate Marketing
Products
Services
Memberships
Directories
E-mail Marketing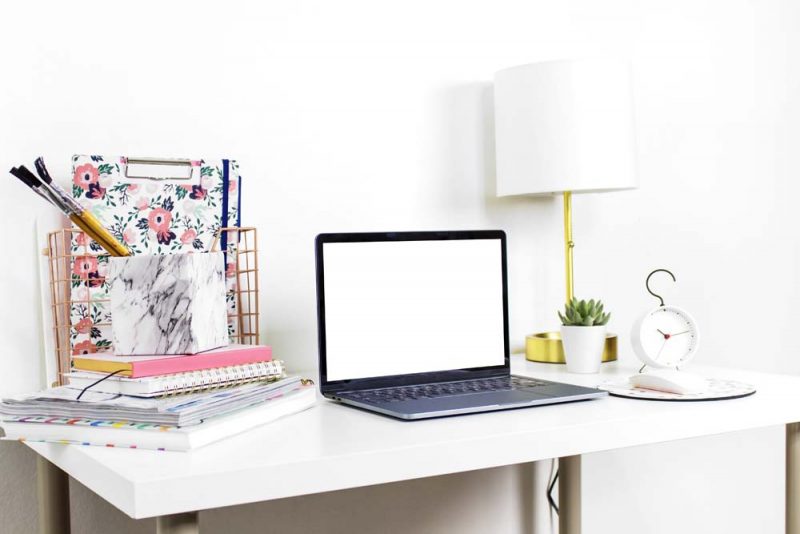 1. Quality Content
There is a reason why people in the industry say "Content is King". The most important part of any website, or blog, is quality content. You must create interesting, readable, and helpful content; and you must create it regularly. If your content is not up to par, people won't read it or come back to your site. If you don't create content regularly, people (and search engines) will forget about you.
The best content is long form content that solves a problem for your reader. Think "how to posts" and "review/informational posts".
2. Connections
You must build GENUINE connections within your niche and industry. Create a Facebook Page, Instagram, Pinterest, and Twitter account, if you don't have them. Connect with other bloggers. Use hashtags in your posts so that your tribe can find you.
Connecting with others, and using social media, is crucial to building any business website or blog.
3. Search Engine Optimization
Search Engine Optimization (SEO) is a way to write posts, and build your website, so that it is more easily found by search engines.
See my post What is Search Engine Optimization and is it Necessary.
Social media helps to drive immediate traffic to your website. SEO helps to drive long term traffic to your blog. Both are important
If you have a keyword researched, well written, search engine optimized post; that post will bring you organic traffic for years to come.
4. Advertising
Accepting ads on your blog is one of the easiest and most simple ways to turn your hobby blog into a profitable business.
You simply join an ad network, and place ad code on your blog. Then you make money based on ad impressions and/or clicks.
Advertising works best on sites that have a large amount of traffic.
See my post Professional Blogging: Advertising and Affiliate Programs for more information on advertising.

5. Affiliate Marketing
Affiliate marketing is a great way for any blogger to make money blogging. The key is to use your affiliate links wisely.
This could mean adding affiliate links naturally in existing posts. Or write an honest review post, about a specific product or service, and include your affiliate links. Just make sure that you disclose that you are using affiliate links. It's the law.
See my post High Paying Affiliate Programs for more information on affiliate marketing.
6. Products
Creating your own product is a great way to turn your hobby blog into a profitable business. If you are a knitter, jeweler, or other type of crafter; you can create your own product line and sell it.
You can also create and sell e-books, stock photography, templates, and more.
The best way to sell your own products is to create an online store. It's free and easy to do.
See my post WordPress WooCommerce Storefront to learn how to add a shop to your blog.
7. Services
Another way to earn an income through your blog is with your services. Find something you are good at, and turn it into a service.
Virtual assistants are in high demand as more and more bloggers enter the scene. Are you good with graphic design? Consider offering graphic design services. Writers can offer freelance writing services. Consider business consulting and coaching if that is something you are well versed in. The list of ideas here is endless.
8. Memberships
Many bloggers opt to offer memberships, on their blog, to earn extra money. This could be a membership for extra premium content, or even a membership for access to products like digital downloads.
If you have a loyal following, they will likely be willing to pay a fee, for special content that is just for them.
9. Directories
Depending on your niche and website, you may be interested in setting up a fee based directory.
Directories are where companies, and individuals, can pay you a fee for a listing on your blog. You could open up a niche specific business directory, a job directory for job listings, or something else.
If you have a good amount of traffic, a directory can be a great way to turn your blog into a profitable business.
10. E-mail Marketing
If you are collecting e-mail addresses from your blog visitors, you might want to consider e-mail marketing.
E-mail marketing means e-mailing your tribe to let them know of any relevant products or services you like, that they might be interested in.
Please keep in mind that good e-mail marketing takes time and practice. You should always be offering your readers something, rather than taking from them. Therefore, keep the sales e-mails short, sweet, and infrequent. You'll get less unsubscribers that way.
Hobby Blog to Profitable Business Conclusion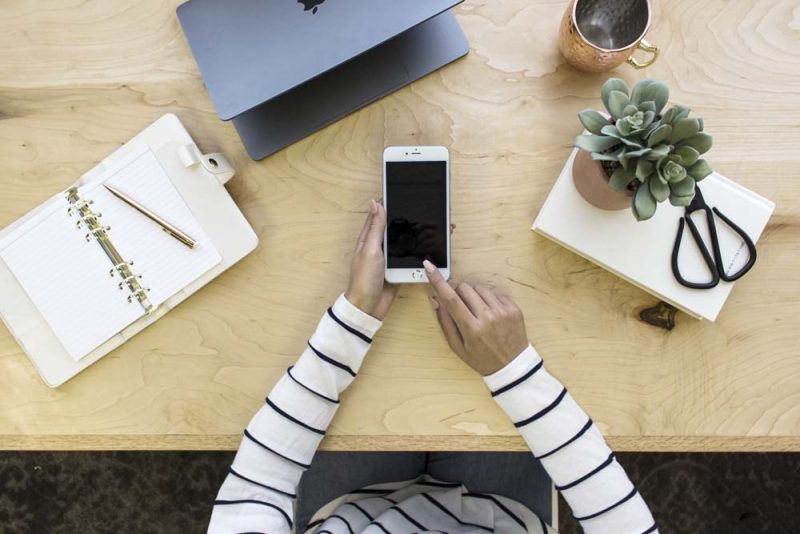 I hope you've found this hobby blog to profitable business post helpful. I've certainly given you a lot to think about.
If you love writing, if you love your topic, and if you're willing to work hard at it; you CAN turn your hobby blog into a profitable business. It's only a matter of time before you will see success.
Looking for more tips on how to make money blogging? See my post Creative Ways to Make Extra Money from Home.